The image above already stated all.
Happy SysAdmin Day to all system administrator!
I know becoming a SysAdmin is a very though job. Trust me, I know.
We work like hell, 24/7 standby, even during sleeping time, if there is a call, we have to wake up and bring up the network/server/infra.
Without us, those expensive servers and network equipment will just be something useless.
We are powerful! We are the "root"!
May the force be with you!
Happy SysAdmin Day!
Where to eat fresh seafood in Kuala Lumpur without burning a huge hole in your pocket? Here's one.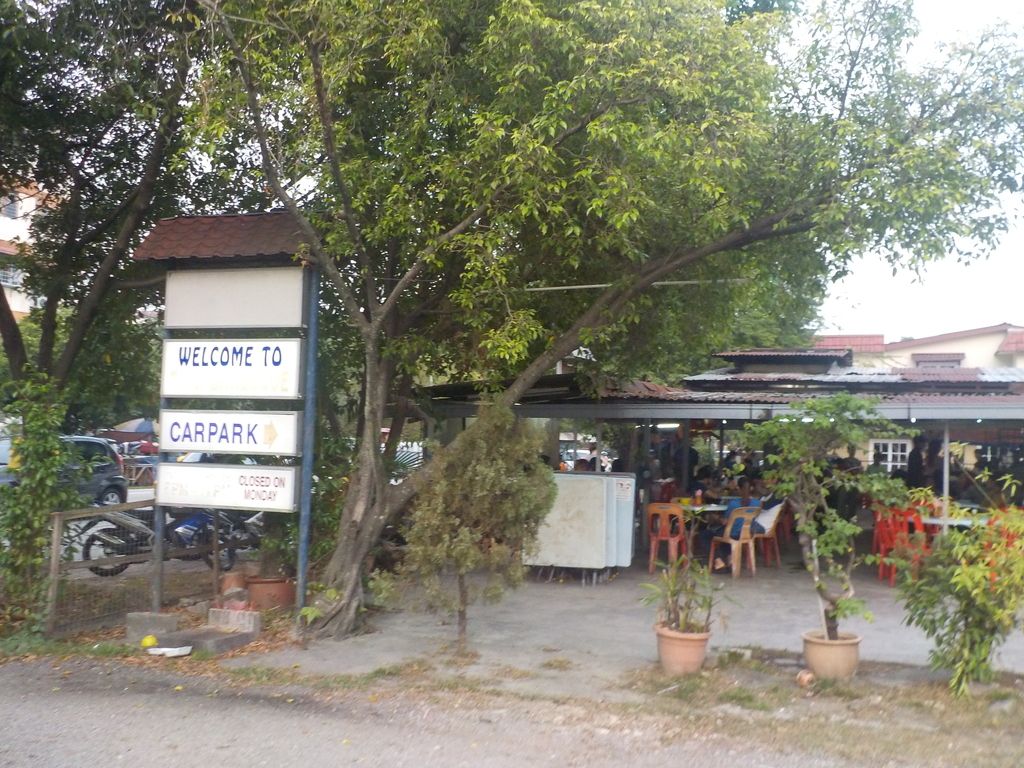 Nong&Jimmy, Seafood Restaurant.
Pricing of the seafood is displayed at the whiteboard for customers' reference.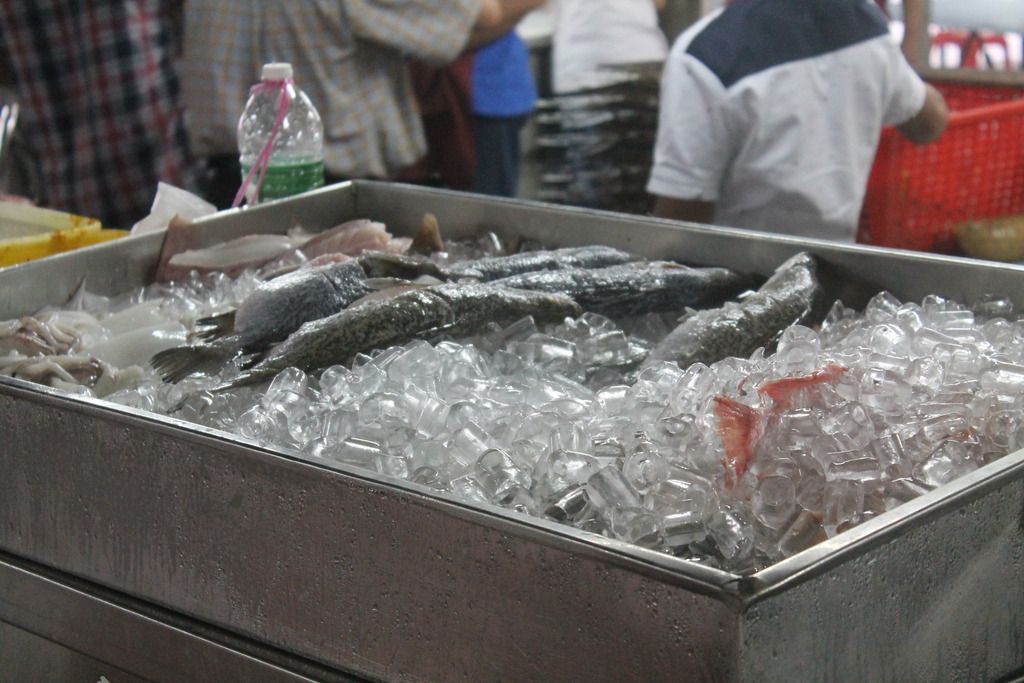 Seafood produce are fresh from the sea
All seafood produce are counted in kilograms except for cockles which was priced per plate.
Seafood being grilled
Fresh BBQ crab
Also spotted in the vicinity of the restaurant is a You Tiao stall.
Some dishes that we managed to try the other day; Mango Salad, Prawn Cakes,Seafood Fried Rice, Seafood Tomyam, Grilled Stingray, Steamed Seabass, Sweet Sour and Spicy Seabass, Butter Prawns, BBQ Crab, Black Pepper Crab, BBQ Squid and Mini You Tiao.
Prawn Cakes RM15 (small) / RM30 (big).
Mango Salad /Kerabu Mangga RM12 per plate.
Seafood Fried Rice RM6 per pax.
Tom Yum Soup RM15 (small)/ RM30 (big).
BBQ Stingray RM20.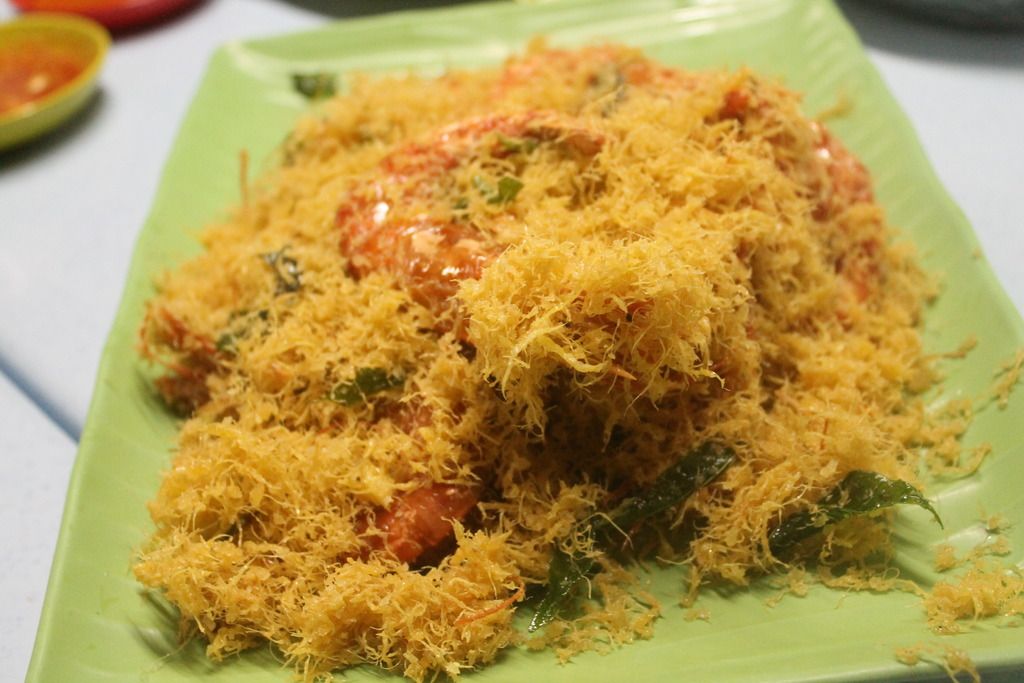 Butter Prawns RM44 per /500grams.
BBQ Squid RM12 per plate. Served with a side of homemade Thai chilli sauce.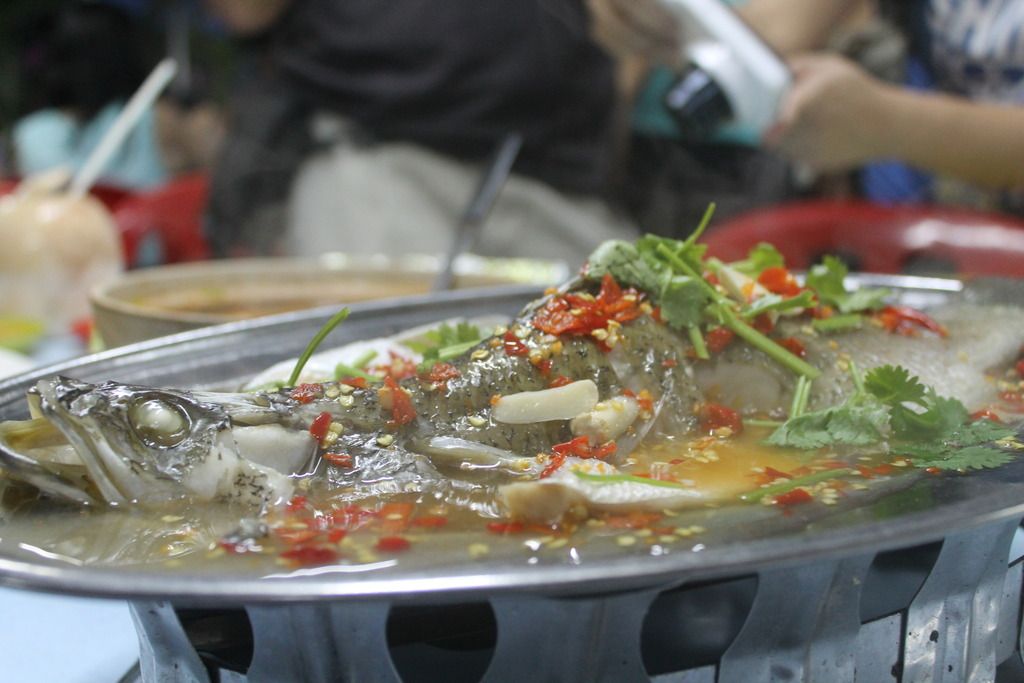 Thai Style Steamed Fish RM40.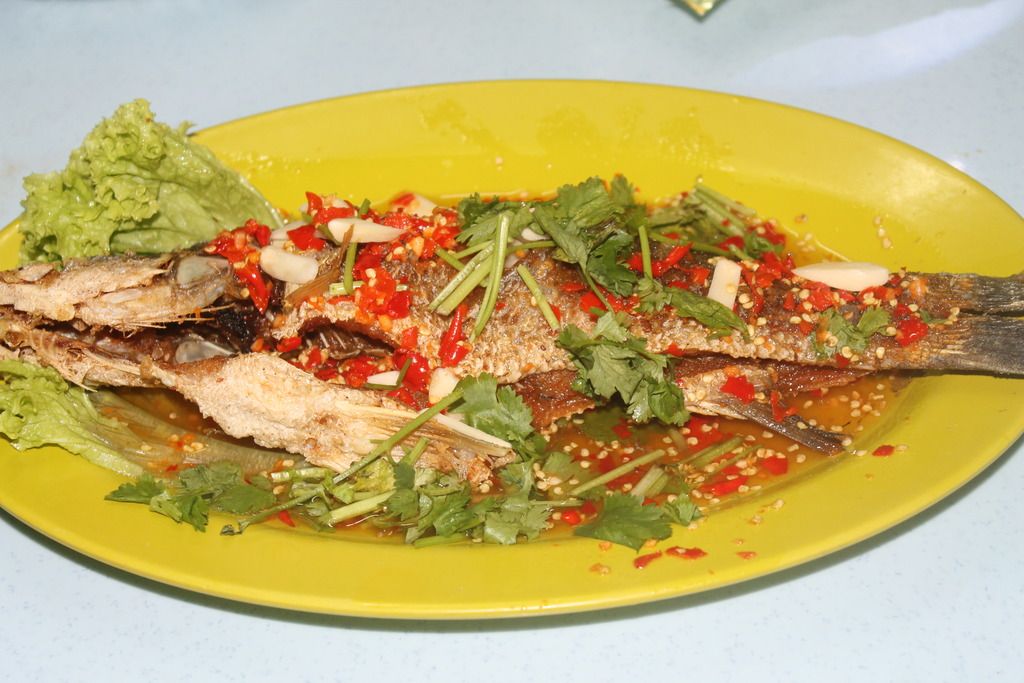 Thai Style Fried Fish RM40.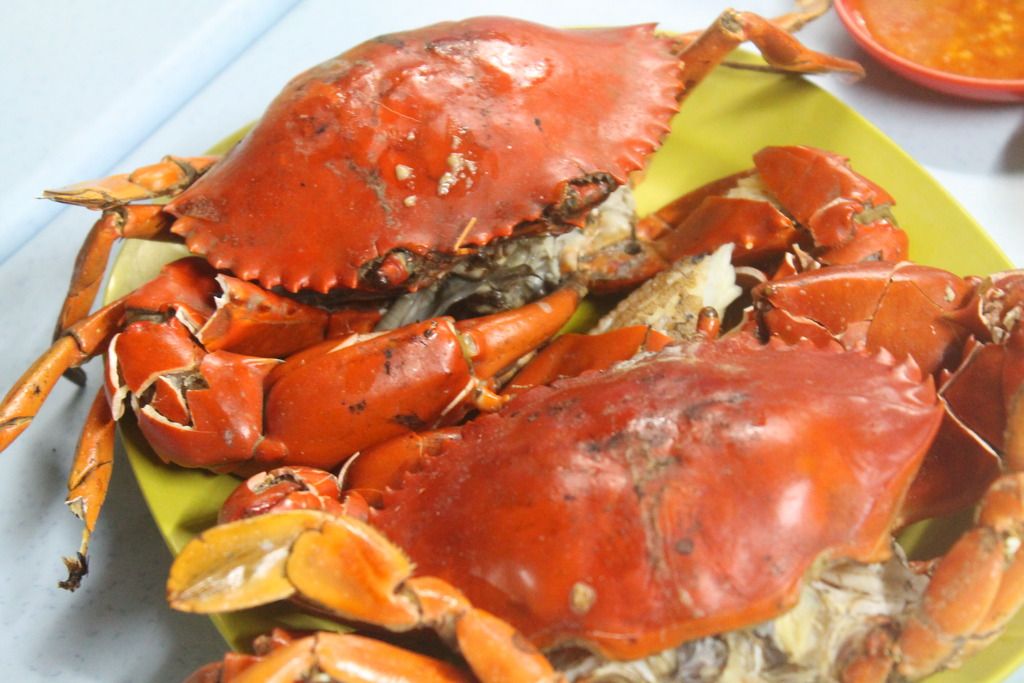 Grilled Crabs RM70/per kg.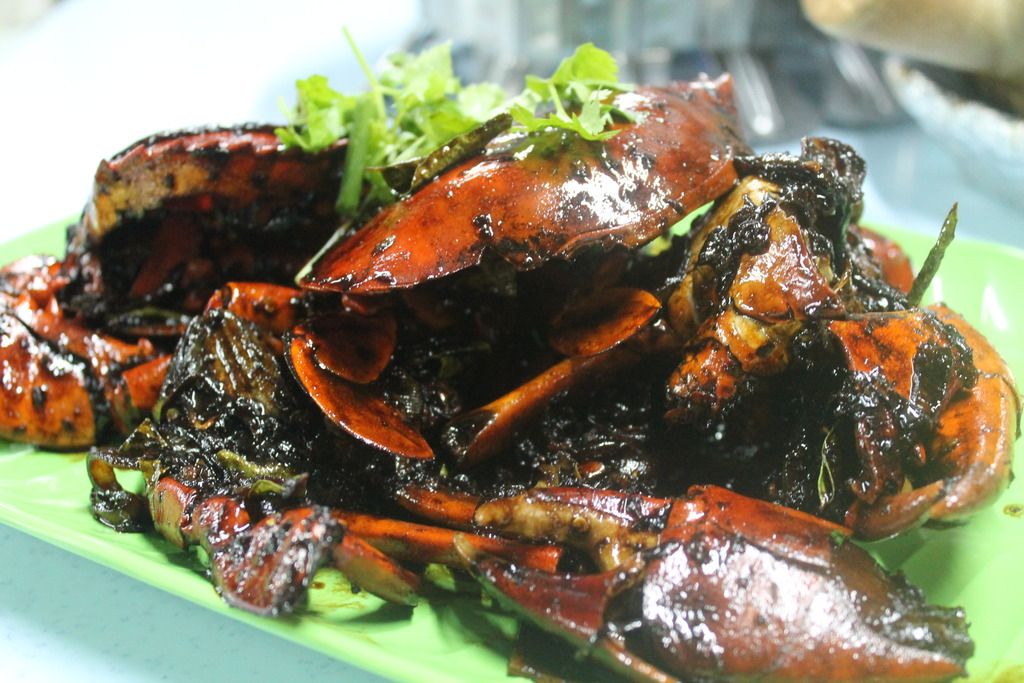 Black Pepper Crabs RM70 per kg.
Last but not least is the Mini You Tiao served with a side of rich, homemade coconut jam.
This modest restaurant is located in Taman Cahaya Ampang, Kuala Lumpur.
Early bookings and reservation is recommended as the place tend to be crowded with diners.
Nong & Jimmy Thai Seafood BBQ
Lot 27363, Jalan Cahaya 1,
Taman Cahaya,
Ampang Selangor, 68000
Tel: 03-4251-1807
Business Hours : 6pm -11.00pm (Closed on Monday)
Rajawali Coffee House in Awana Resort Hotel, Genting Highlands is featuring a rather generous buffet spread for your gastronomic pleasure.
Here's sharing with you what my family and I had during our trip to Genting recently:
Kambing Bakar Ahmad Rosnie
Australian Roast Lamb, dressed with homemade black pepper sauce and mint sauce.
Kelantanese Delights, Nasi Kerabu and condiments along with the side dishes.
Nasi Briyani.
Anne Gopal Sappede. This live action stall features freshly made Murtabak, Roti Canai, Roti Telur, Puree, Chappati, Dhosai, Idli and condiments like Parpu Masalah, Tengga Chutney Tomato Chutney and Potato Masala.
The noodle counter, featuring assorted noodles and sides for you to assemble to your own liking.
Kebabs and shawerma is also offered at the Middle East live action stall.
Seafood
Not into grilled seafood? That's fine. There is always Seafood on Ice.
Lok Lok and Yong Taufu
Traditional kuih for you to enjoy.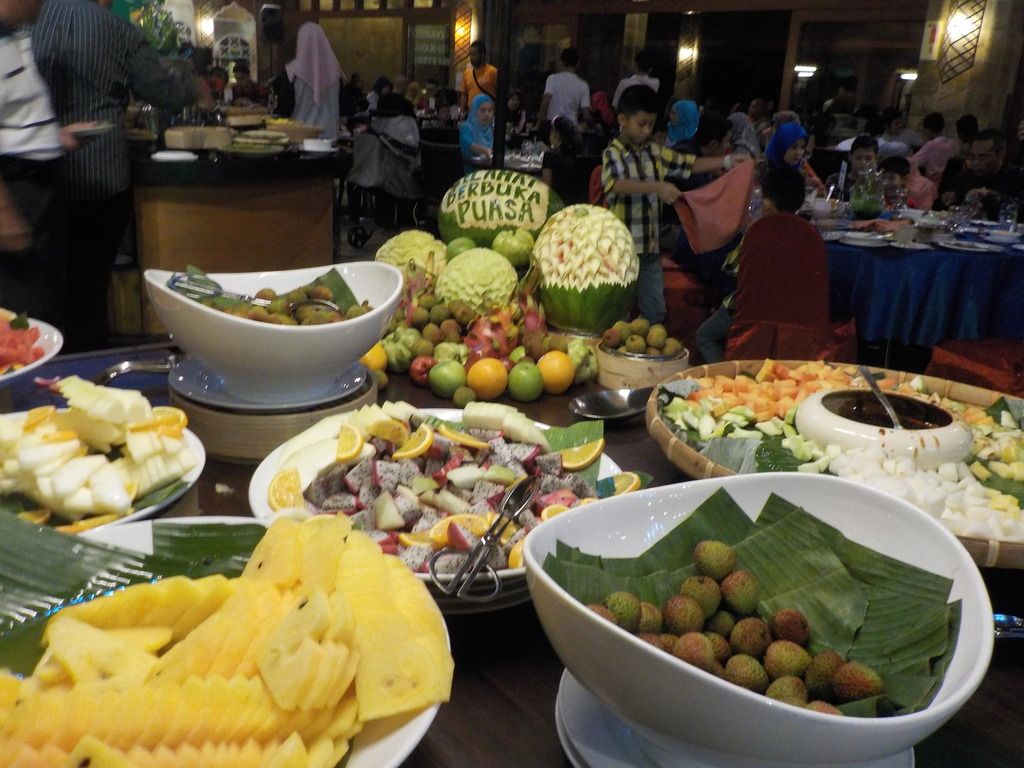 Fruits to cleanse your palate with.
You may also assemble your own Ais Kacang at the assorted beverages section.
The Ramadan buffet is available starting from 18 June to 16 July 2105, from 6.00 pm to 9.30 pm.
Price:
RM 88.00 nett [adult] ; RM 48.00 nett [child] ; RM 60.00 nett [senior citizen]
RM 60.00 per pax for early birds booking with payment made before 16 June 2015.
The Rajawali Coffee House also caters Sahur for the Muslims, which is available on 18 June to 16 July 2105 from 3.00 am to 5.30 am.
Price:
RM 30.00 nett [adult]
RM 15.00 nett [child]
For bookings and reservations, please hop over to: http://www.rwgenting.com/dining/buffet/rajawali-coffee-house/
Here's one place to stay if you are traveling on shoestring while in Genting Highlands: First World Hotel Annexe Tower 2A.
Rated 3 stars and with reasonable rate, the hotel is an extension to First World Hotel Tower 2, where more rooms are offered to accommodate guests.
Passageway that connects Tower 2 and Tower 2A of the First World hotel.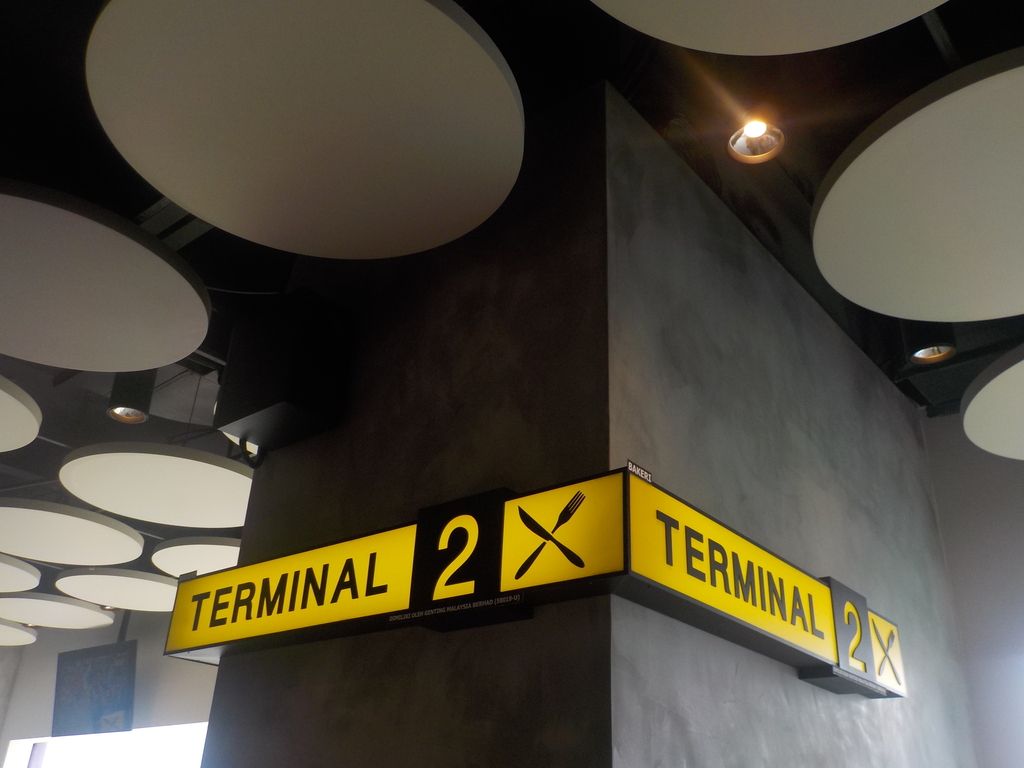 There is a cafe located opposite of the lobby, Terminal 2.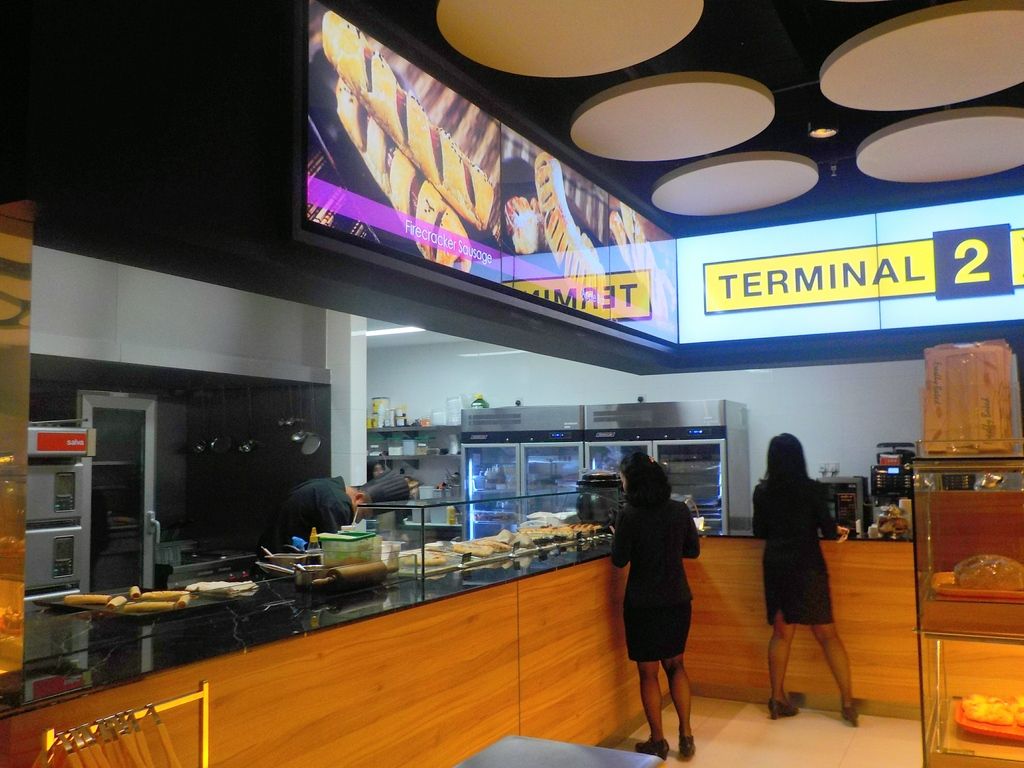 Terminal 2 offers quite an extensive for those who wants a quick and fuss free bite.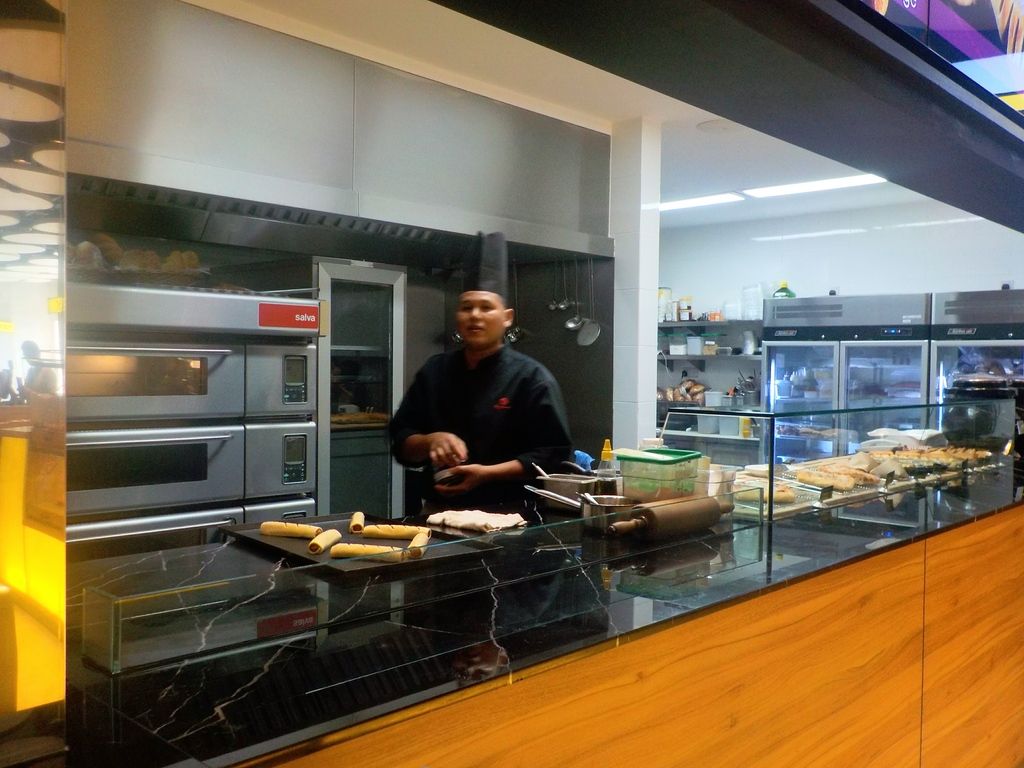 Assorted pastries and pizzas are freshly prepared for your gastronomic pleasure.
Wide arrays of pastries
Diners could opt to take away their orders or enjoy their meals in at the cafe overlooking magnificent view.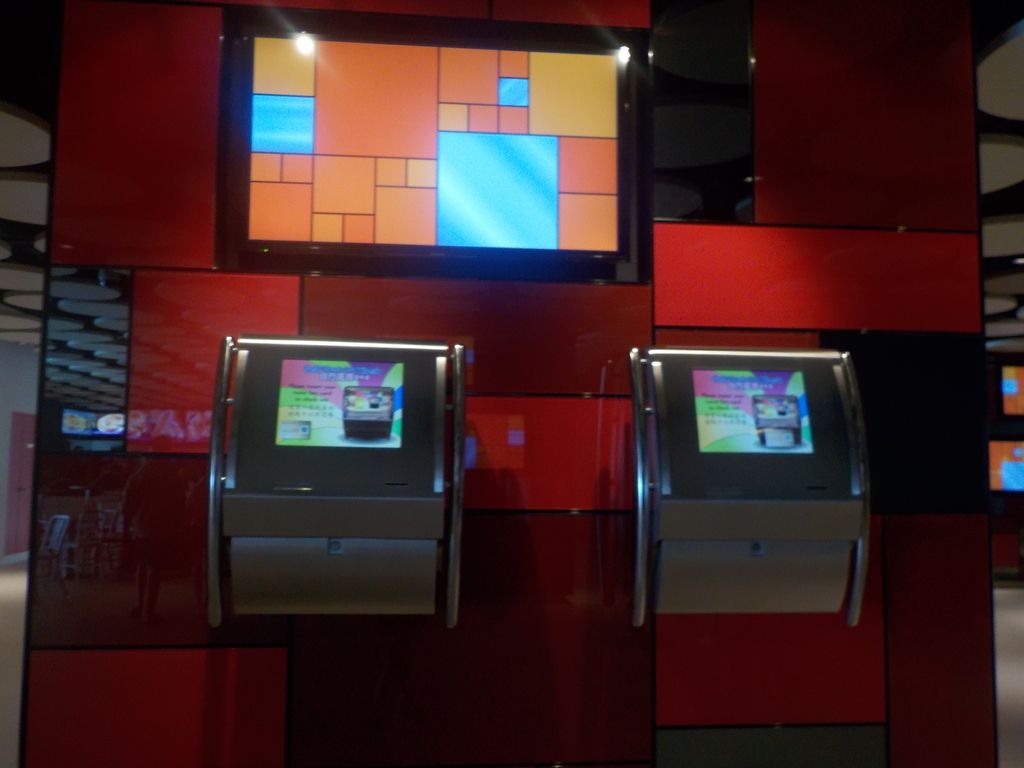 Self check in and check out kioks can be spotted all around for guests' convenience, mirroring what's implemented in First World Hotel Tower 1 and Tower 2.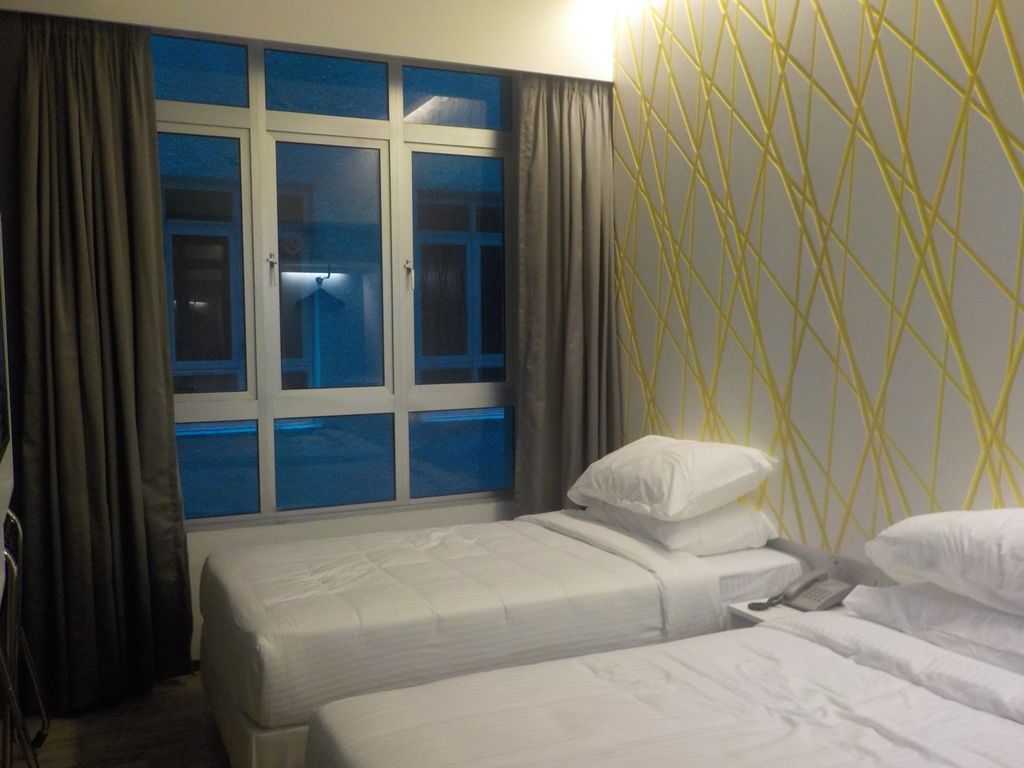 There are a few types of rooms offered in this Tower 2A, but here's an economical one. XYZ Deluxe Room, with two single beds.
Functional wardrobe, kettle, safebox and mini fridge is provided for your convenience. Charging your gadgets is made easy by the International and USB access sockets provided.
Mini Fridge
Electronic kettle and complimentary instant coffee satchets and tea pack.
In-room entertainment includes a flat screen TV.
The shower, the vanity and the toilet shares the same compartment but with seperate cubicles.
The toilet was squeaky clean.
The shower
Hair dryer is available at the vanity section.
This room is highly recommended for those who are on a budget. The rate is much more cheaper in comparison to the rest of the hotels in Genting.
For more information on other types of rooms and the rates for this hotel, you may check out this link: http://www.rwgenting.com/hotel/firstworld-hotel/
The Square Restaurant, Novotel KL City is offering quite a sumptuous spread this Ramadan 2015.
Themed 'Bazaar Desa', The Square restaurant offers plenty of delicacies that you can't get elsewhere in most buffets in KL. Here's highlight what's worth having:
Oven Roasted Lamb.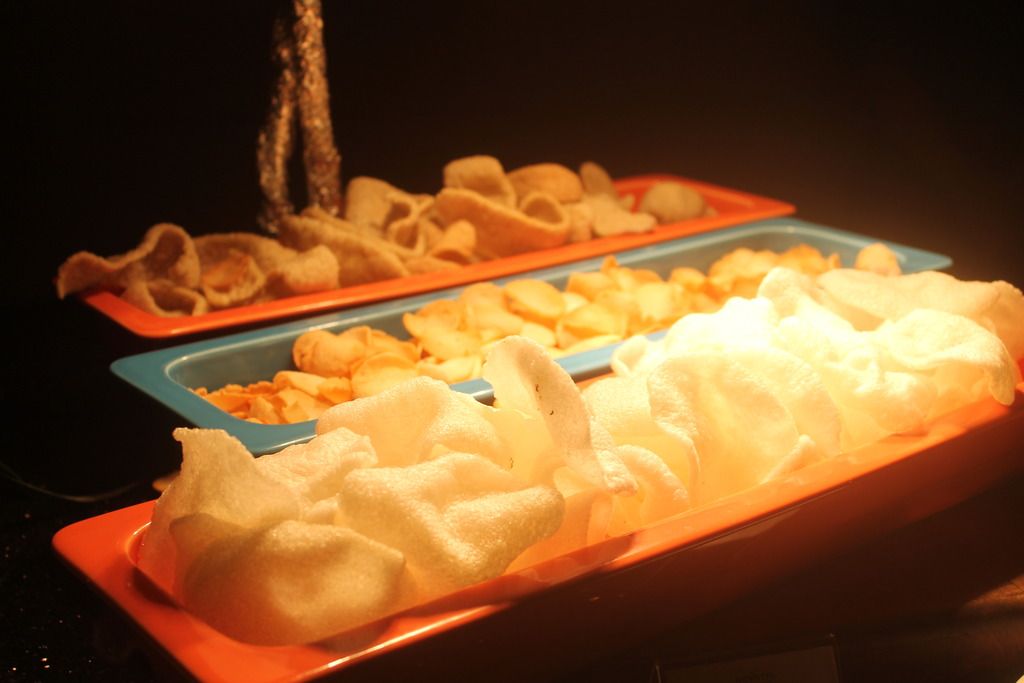 Deep fried keropok
Assorted Acar
Taufu Sumbat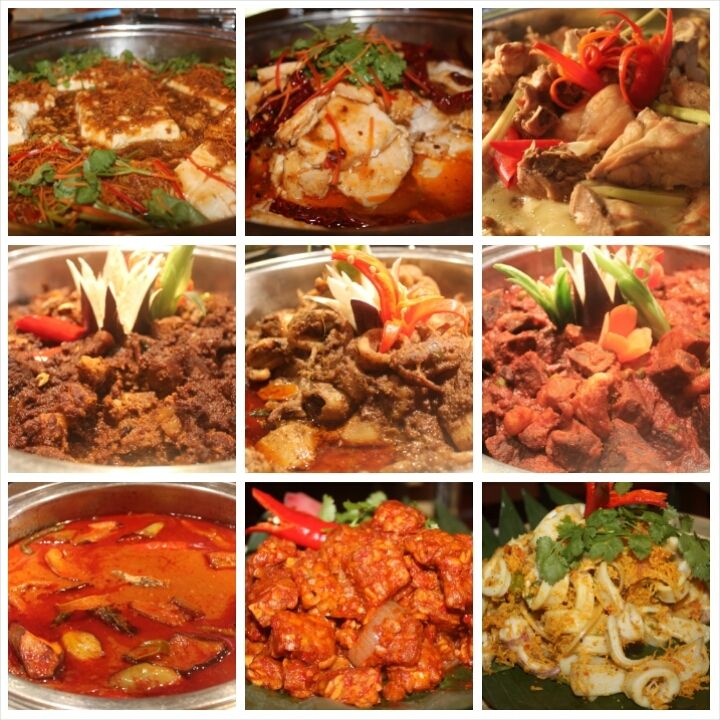 Assorted traditional curries to pair with plain or flavoured rice like Nasi Briyani.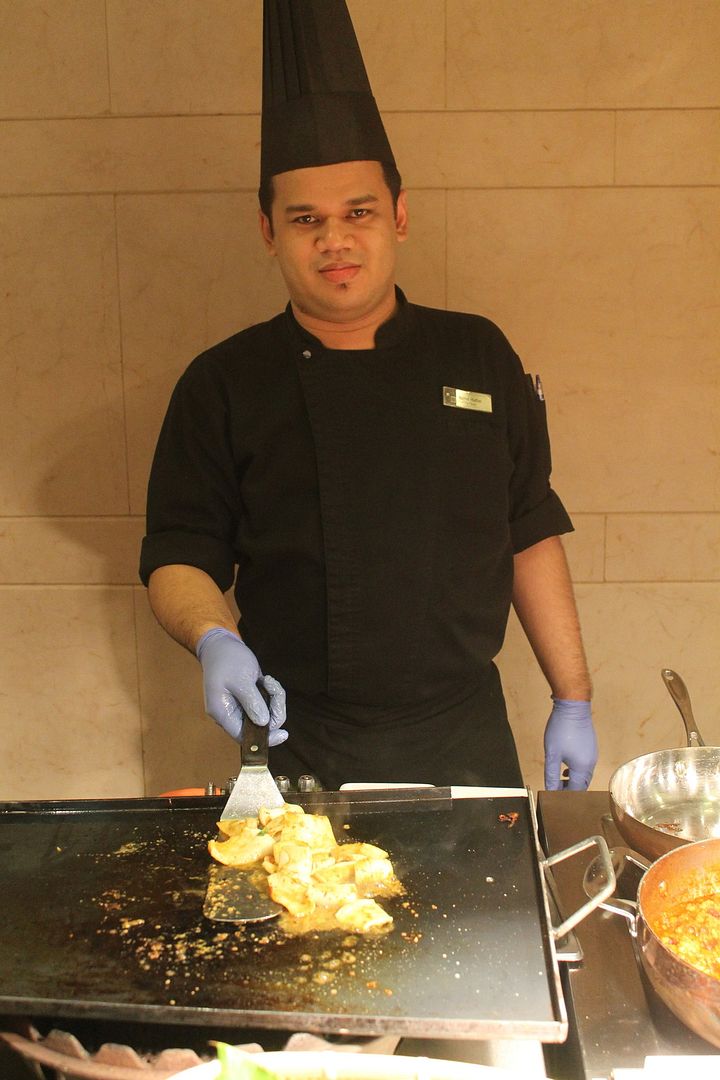 Apart from the wide array of curries, you ought to keep a lookout for their live action counter.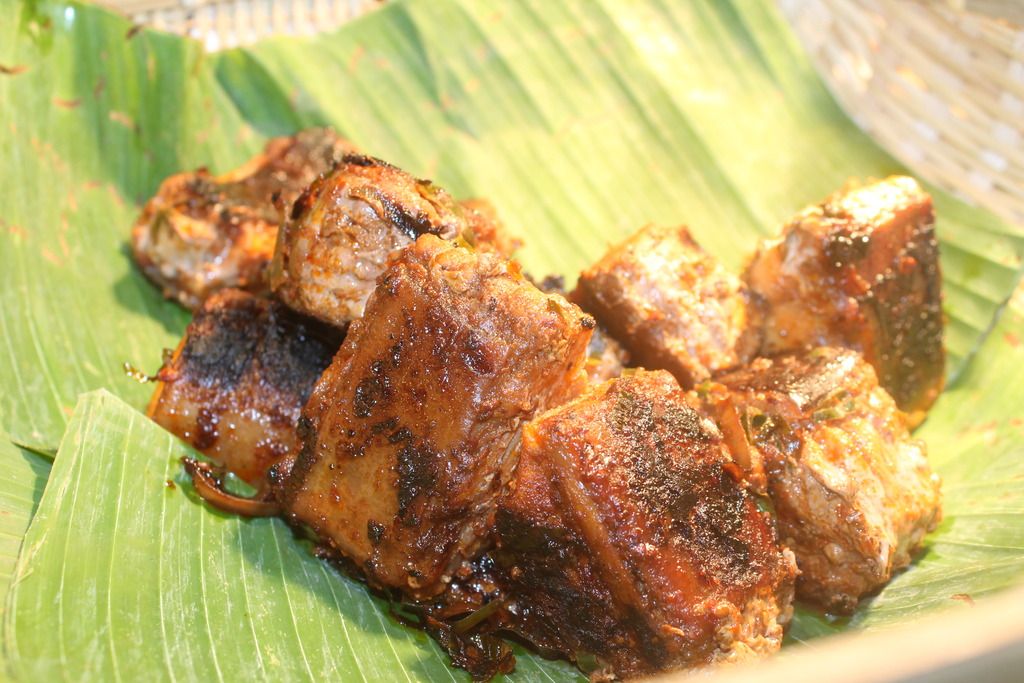 Grilled Stingray.
Chicken and Beef Satay.
Three of Chef's signature that I think is a must have at this Ramadan buffet; Mee Rebus Tulang Lembu, Soto Goreng and Kacang Pool.
Mee Rebus Tulang Lembu was sensational.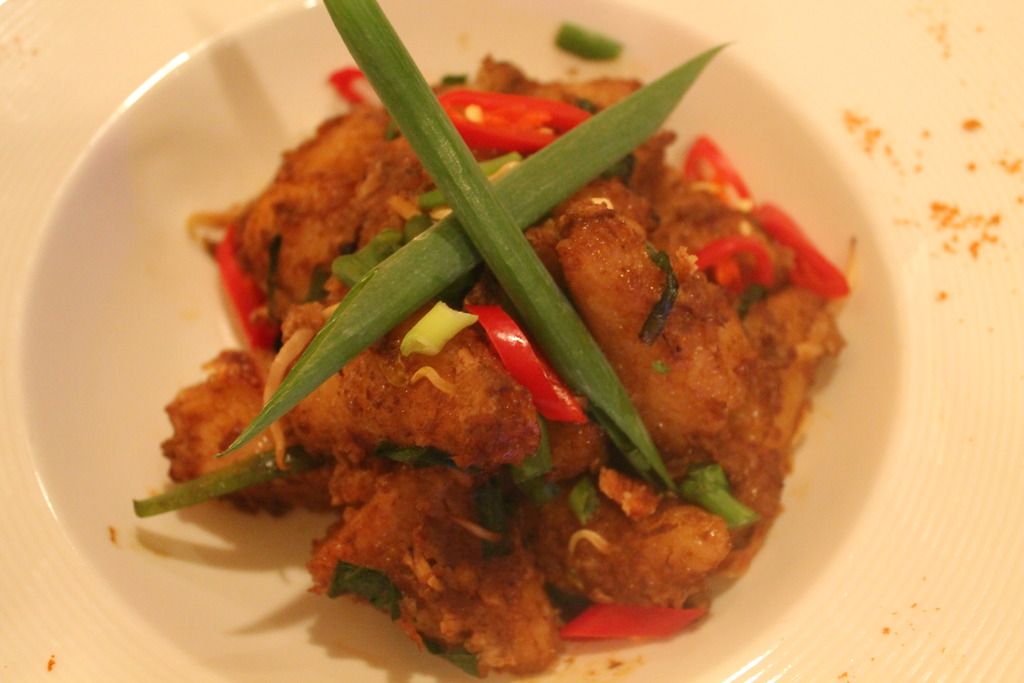 Soto Goreng
Kacang Pool
Assorted traditional Malays kuih like tepung talam and kuih ketayap can be found at the dessert section.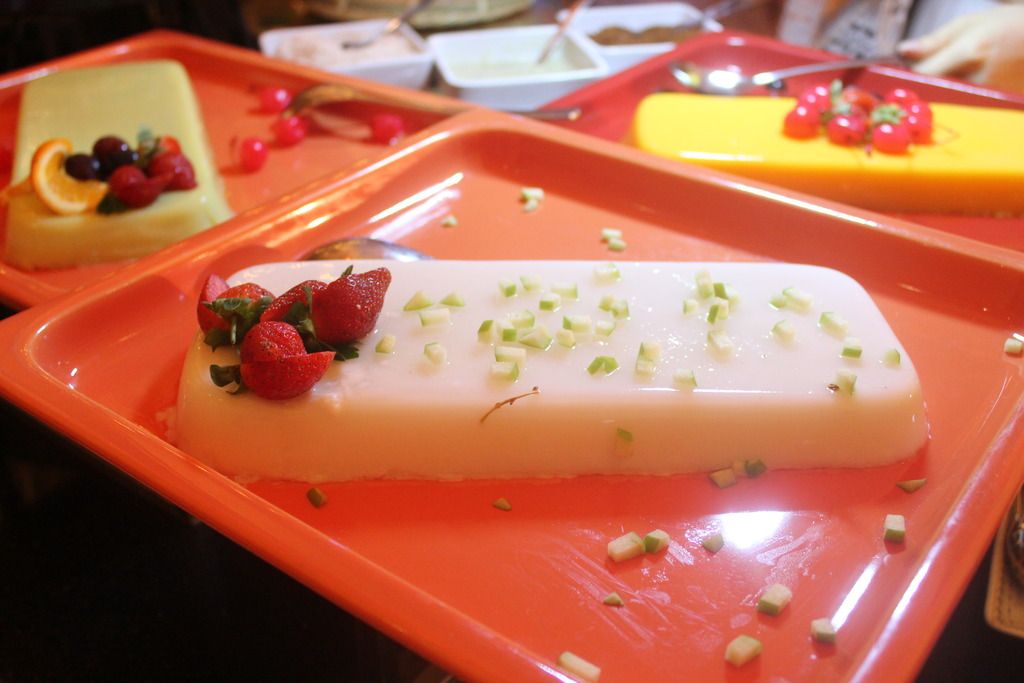 Refreshing puddings
Local fruits to cleanse your palate.
Ice cream
Ice Cendol, one of my favourite sweet beverage here at the buffet.
Refreshing Lai Chee Kang
Traditional homemade ice cream.
"Bazaar Desa " dinner buffet is priced at RM95 nett per adult, RM45 nett for children aged 8-12 years old. Early bird voucher is available for sale from now until 19 June 2015 at only RM80 nett per adult and RM40 nett. Accor Plus members enjoy further 10% discount.
For more information and reservations, please call (6 03) 2147 0888 extension 7668 or email H6324-FB3@accor.com