It was all about glitz and glamour a couple of days ago as Poh Kong Gallery debuted its latest collection with a by invitation only event at the Majestic Hotel, Kuala Lumpur. Themed "The European Affair", Poh Kong once again previewed the latest collections and designs from Schoeffel, LUCA CARATI, MORAGLIONE 1922 and Poh Kong Gallery for 2015. In signature Poh Kong style, models graced the catwalks showcasing the myriad of designer jewellery by the various brands while guest enjoyed a tete-a –tete in true European Fashion.
About Poh Kong
Founded in 1976 and listed on Bursa Malaysia Securities Berhad since 2004, Poh Kong is the largest jewellery retail chain in Malaysia reaching its 100th outlet mark in 2012, which include concept stores such as Poh Kong, Poh Kong Gallery, Diamond & Gold outlets, Diamond Boutique, Jade Gallery, Gold Boutique and Oro Bianco. Poh Kong offers a wide range of gold ornaments, diamonds and gems specially created by its team of skilled craftsmen and designers. Poh Kong in-house brands include Tranz, Happy Love, Anggun, The Art of Auspicious, Bunga Raya Gold Bar and many more to come. Poh Kong is the licensee for Disney Collection; sole distributor for Schoeffel luxury pearls from Germany, LUCA CARATI & MORAGLIONE 1922 from Italy, ANGEL DIAMOND and its latest addition, HEMERA diamond with 101 facets, and carrier of many more exquisite jewellery pieces from all over the world. Poh Kong has won numerous awards including Reader's Digest Trusted Brands Awards (2011) and Fair Price Shop Awards (2010); and the company was listed in Retail Asia-Pacific Top 500 (2010).
The Selangor Islamic Festival 2015 is a two day event that aims to be the purveyor of Islamic values by showcasing the religion's innovation and progress through the perspective of a moderate society.
The Golden Age of Islam has contributed much to the modern establishment of science, medicine, astrology, algebra and many other sectors. Muslim scholars built the world's first observatory, developed the astrolabe, an instrument once called "a mathematical jewel" and experimented with diet, drugs, surgery, and anatomy. The period also saw advances in Agriculture, with the preservation and improved network of wells, underground canals and waterwheels.
Delivering the messages of Islam to locals and visitors, the festival will showcase some of the finest works of Islam through an exhibition of historical Islamic artefacts, Islamic fashion & food fair, archery competition, music and the arts.
In line with the 2015 Visit Selangor Year (TMS 2015), the festival is an ideal platform to share the rich history of Islam; not just to Muslims but to the masses; sharing a wealth of information that is interesting and that best represents Islam's diverse range of Islamic oriented innovation and progress.
Selangor Islamic Fest 2015 is an eye-opener for both Muslims and non-Muslims alike. Tourism Selangor expects 100,000 visitors over the two days, with the majority being domestic visitors. The event will also see fun activities such as archery competitions, fashion sales for men and women and special performances by Nasheed singer Hafiz Hamidun and well as popular rapper Altimet. Cat lovers will also get a chance to see cats at the Muezza cat show and listen to Sham Kamikaze talk about the beloved felines.
2015 was elected as Visit Selangor Year, specifically to promote Selangor both locally and globally to boost the state's economy and provide returns of investments to all key industrial partners. An enchanting combination of fascinating heritage and natural splendour, Selangor is Malaysia's most vibrant and accessible state.
One of the country's most developed states, it nevertheless offers an abundance of enchanting landscapes from glorious waterfalls to rugged hills, national parks to world-class sports centre, and an exhilarating range of things to do. The three main segments on spotlight for the tourism year are Nature, Sports and Heritage.
Date:   30 May 2015, Saturday
Time:   7.45pm
Venue:  Stadium Malawati, Shah Alam
Wisdom accepts that all things have two sides and Shihlin Taiwan Street Snacks' latest addition to its Singapore and Malaysia menu is no exception. Playing on the popularity of one of its best sellers, the Seafood Tempura, Shihlin Taiwan Street Snacks is luring its loyal fans over to the dark side with its latest creation, the Squid Ink Tempura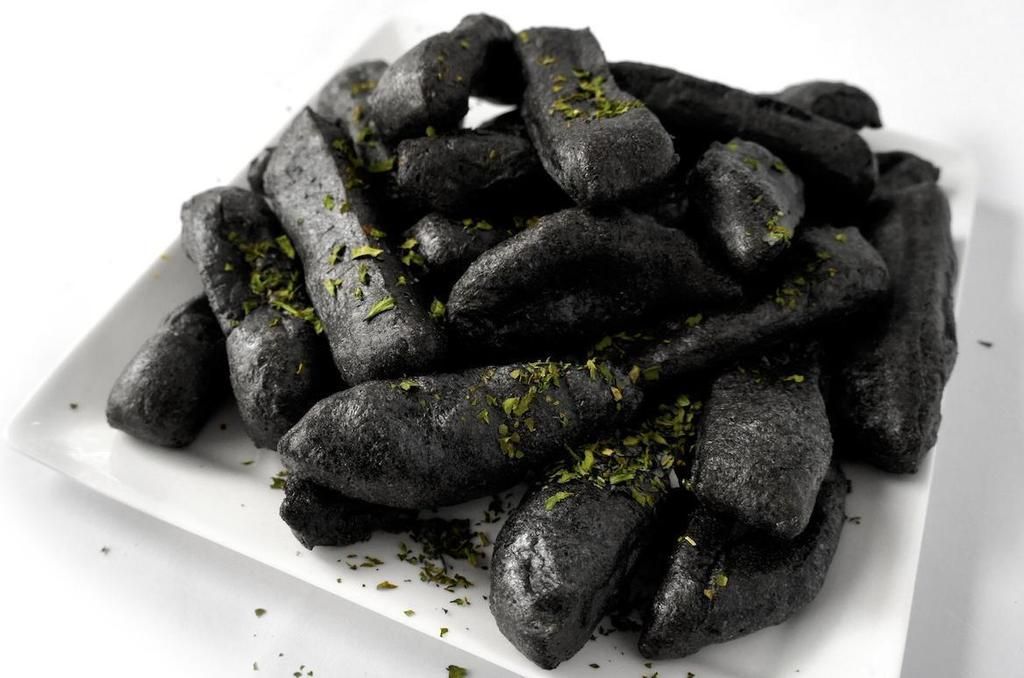 Using a highly guarded seafood based recipe that is infused with a dose of black squid ink, the Squid Ink Tempura is presented in jet black, making it mysterious, sophisticated, sexy and captivating all at once. In line with its black theme, this new creation will be specially packed and served in custom printed matt black paper bags, elevating it to a class above the rest. And to top it off, customers will be asked to sprinkle a pinch of fairy dust parsley for added flavour and to give it a good shake before savouring.
Appearances aside, the potential health benefits of black squid ink cannot be ignored. Squid ink has been proven to be rich in iron and antioxidants, and scientists believe that these antioxidants have strong preventive lipid oxidation abilities – a benefit which is in turn possibly linked to a lower risk of heart disease in humans. With such positive findings, the health-conscious can now look beyond their daily greens and opt for black instead. Black is indeed, the new green!
In conjunction with the launch of the Squid Ink Tempura, Shihlin Taiwan Street Snacks is pleased to announce an exclusive "#HeiHeiHey~" promotion, starting from 22 May 2015. Customers who shout "HeiHeiHey~" along with any words of their choice (such as "HeiHeiHey~ I want you!") when ordering the Squid Ink Tempura will be entitled to an immediate discount off their purchase. Customers will also be encouraged to post pictures of themselves with their purchases using the official hashtag – #HeiHeiHey.
The Squid Ink Tempura is available for a limited period only, in Shihlin Taiwan Street Snacks stores in Singapore and Malaysia, from 22 May 2015 until stocks run out. For complete store listings, please visit their website at www.ShihlinSnacks.com.tw .
One would definitely be spoiled for choices with loads of Malaysians
and International favourite in Seasons Cafe this coming Ramadan. I you are looking to sample abit of everything, this is the place that you'd want to go.
An assortment of dishes that I think a must try over here and not to be missed.
Sup Ekor (Oxtail soup).
Nasi Briyani Ayam
Rendang Daging .
Ayam Golek Berempah Panggang.
Laksa Johor.
Steamboat section.
Action counter with grill section where you can pick whatever you want and get the chef to cook it for you.
Salad counter for you to assemble your bowl of salad.
Japanese Food section.
Fresh local fruits to cleanse your palate.
And of course, Ais Kacang counter where you can customize your own bowl of Ais Kacang.
Ramadan Buffet Dinner is available from 18th June-17th July 2015 at RM89.00nett per pax. The early bird special booking starts from 2nd May-10th June 2015. Early reservations is recommended. Call 03-26978888 ext 8819/8801 or email at fb@grandseasons.com to make your bookings and reservations.
For information on current and ongoing promotions in Grand Seasons Hotel, hop over to their website here: http://www.grandseasonskualalumpur.com/
Ramadan will arrive pretty soon and if you are looking for a place for your iftar, then I have a few places to recommend around Klang Valley area. I'll be reviewing a few hotels and restaurants from today onwards but first, let's start with Utara Coffee House, Armada Hotel PJ.
There is wide array of Warisan Tradisi Kampung dishes to tempt your appetite for iftar this coming Ramadan in Utara Coffee House, Armada Hotel, Petaling Jaya.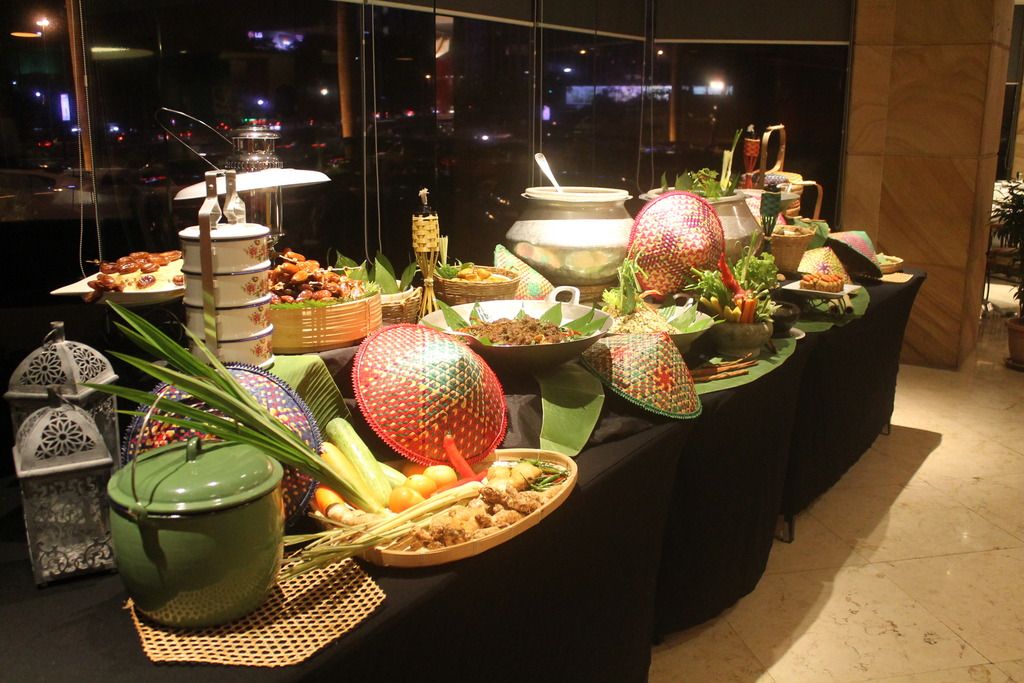 They have a lot of delicious traditional dishes in their buffet spread but here's highlighting their specialties and dishes that's definitely worth trying.
Nasi Ulam Desa is not only appetizing but refreshing on the palate as well.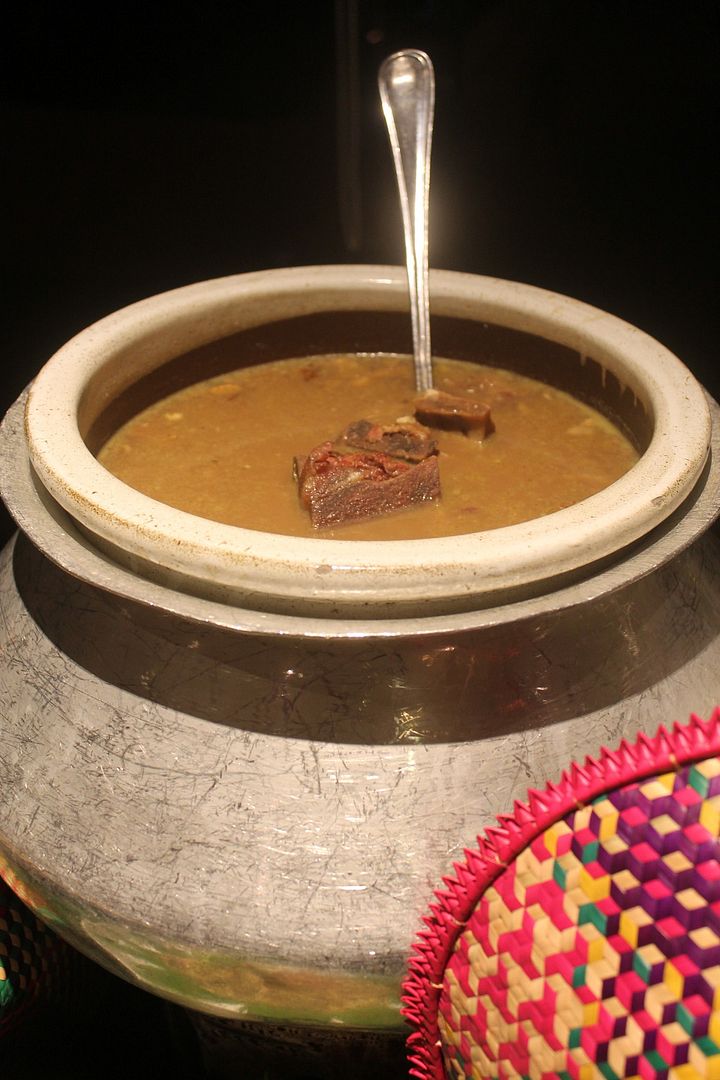 Sup Tulang Rawan Utara was packed with flavours and a tad spicy.
Gulai Ayam Portuguese Flavourful and yet not overwhelming.
Gulai Daging Pekasam Daun Kesum  this rare traditional beef curry was nothing short of sensational.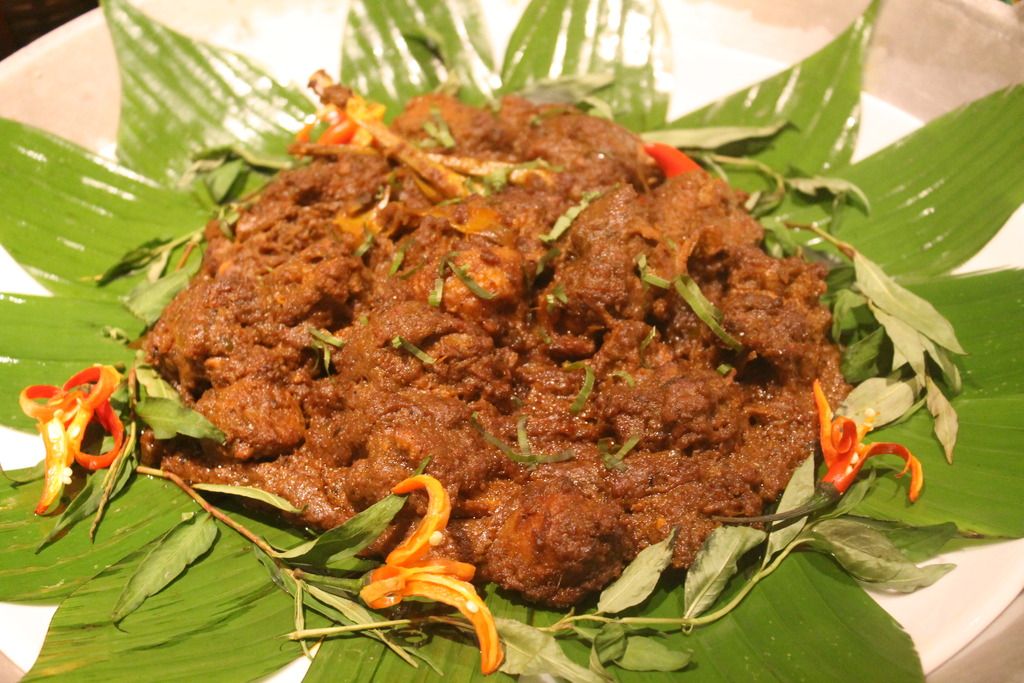 Rendang Itik Serati. The duck meat was wonderfully done.
Ayam Buah Keluak.  The curry was smooth but at the same time, richly addictive.
Gulai Tulang Rawan was a tad spicy for me. But my wife loves it.
Acar Bawal. A very  appetizing dish.
Otak Otak Muar.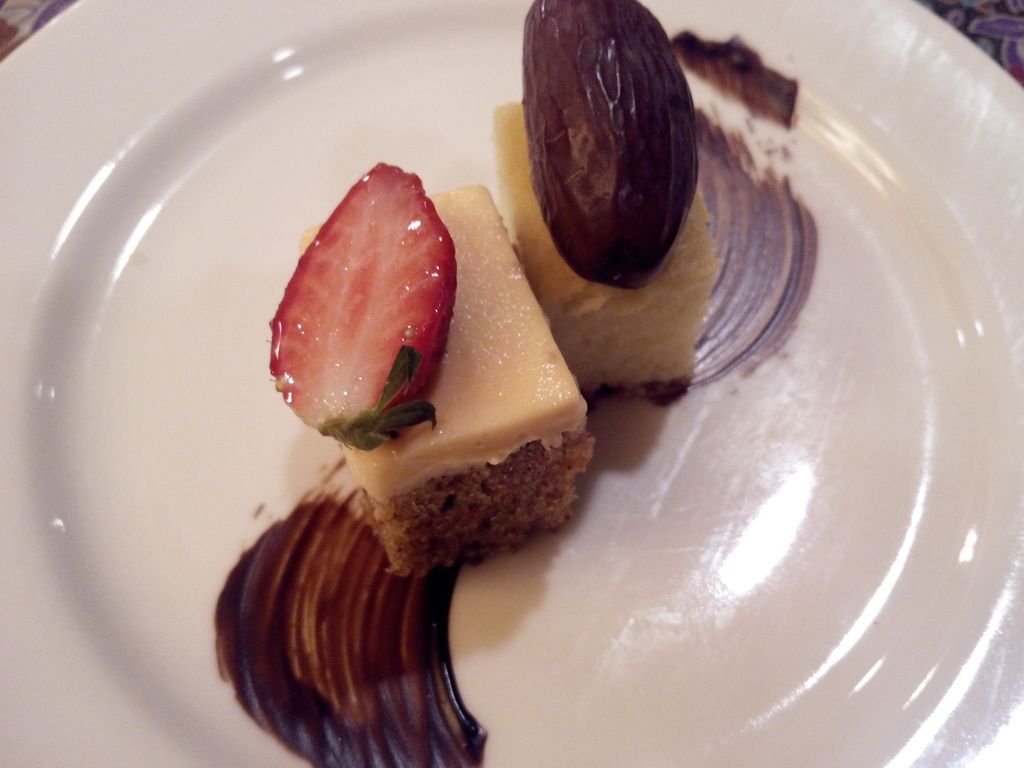 Kek Suji Kurma& Carrot Cake makes a good ending to somewhat a rich and heavy meal.
The "Warisan Tradisi Kampung Buffet Dinner" is priced at RM88++ per adult and RM44++ per child from 22nd June 2015 to 16th July 2015. For those who prefer a cheaper option but still wish to savour the taste of Ramadan in Utara Coffee House, do take note that they will commence with an early Ramadan Buffet Dinner Special on the first week of Ramadan from 16 June 2015 to 21 June 2015 priced at RM72++ per adult and RM36++ per child. 
For reservations do contact them at 03-79546888 ext 4557, Utara Coffee House