With school holidays just around the corner and in conjunction with Matta Fair, it's the best time to buy your holidays now and what better way to spend your holiday breaks at Resorts World Genting?
From 1st to 14th September, book online for First World Hotel room promotion at just RM55 nett for a Standard Room one night stay. Or opt to stay in the new XYZ Deluxe room for just RM80.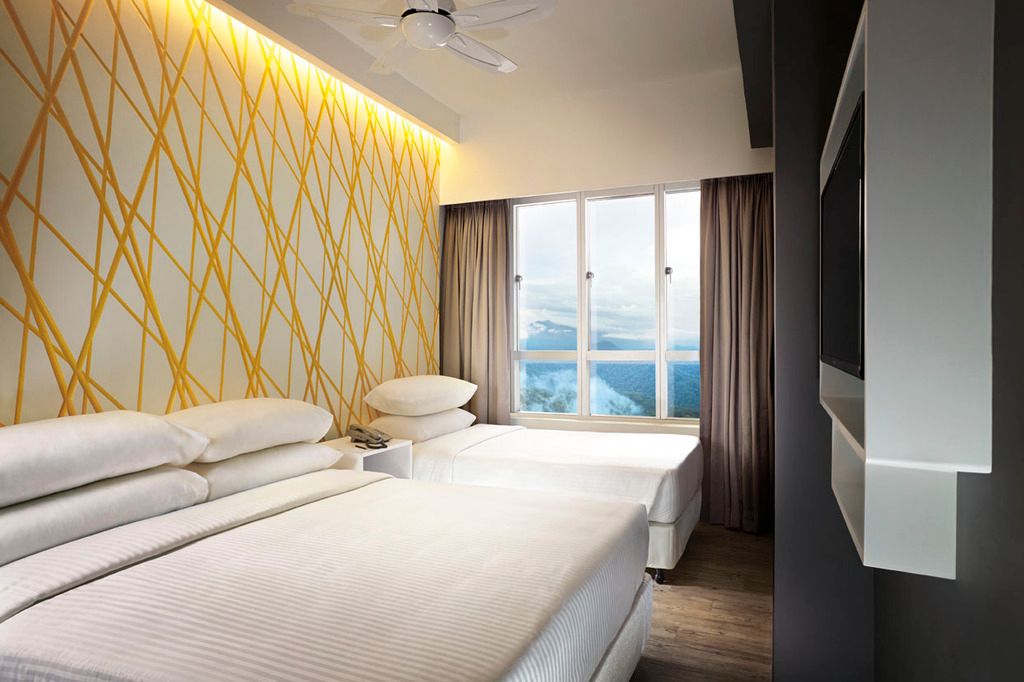 There is also the XYZ Triple room with breakfast for just RM165 nett for three persons.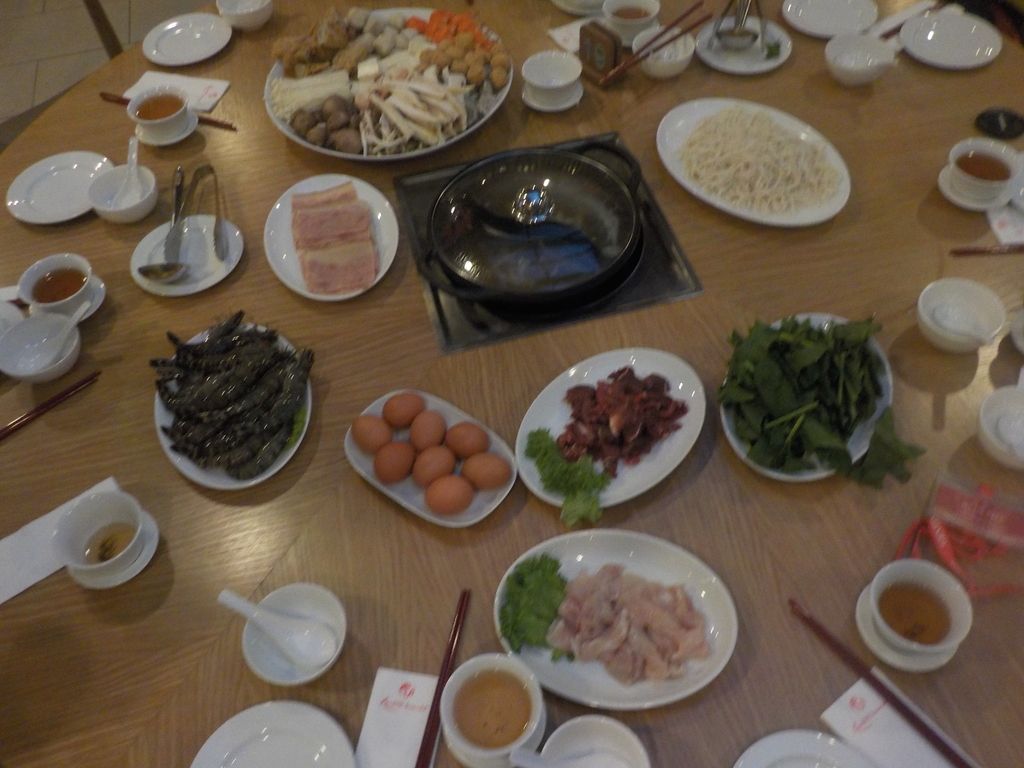 If Steamboat is your favorite, stay and dine at Resort Seafood for just RM159 nett for two persons.
The deals continue at Resorts World Kijal. Package price for one night stay and buffet breakfast for two persons is just RM249 nett and if you are a golf enthusiast, opt for the RM266 nett that comes with one night stay in Deluxe room, buffet breakfast and one round of golf on the beautiful 18 holes golf course just next to the sea.
It's also a good time to visit Langkawi with great deals at Resorts World Langkawi. For a deluxe garden view room, the package is only RM200 for one night stay and if you are lucky, you will get a free room upgrade to Deluxe Seaview too! If it is seaview you prefer, opt for the two nights stay that comes with breakfast. The superior seaview room is just RM565 nett or opt for the premier seaview room for just RM644 nett.
Meanwhile for concerts and shows, discounts are aplenty when you book online. Enjoy a 20% discount for Superstars of Magic or a 15% discount for Tsai Chin Live in Genting 2015 concert. Other upcoming concerts includes Power Woman Encore, Tiger Huang, Alex To My Virtual Planet Tour Part II live in Genting, a Magical Date with Shunza – A Christmas Concert and 2016 New Year Countdown with 3 Divas are all up for grabs at 25% discount from normal price.
For more information, please call 03 – 2718 1118 or visit www.rwgenting.com for more information.
Seperti apa yang saya buat pada setiap Hari Kemerdekaan yang sebelum ini(walaupun dah berhenti sejak 2010), saya akan tulis artikel mengenai pandangan saya terhadap Hari Kemerdekaan Malaysia tahun ini.
Anda mungkin tanya, kenapa blog yang sebelum ini hanya tulis dalam Bahasa Ingeris, sekarang tulis artikel ni dalam Bahasa Malaysia?
Hari ini Hari Kebangsaan Malaysia, tentulah aku cuba nak lagak patriotik sikit, guna bahasa kebangsaan dalam artikel ini!
Walaupun hari ini, bukanlan hari kemerdekaan Malaysia secara keseluruhan(Sabah dan Sarawak hanya masuk sebagai negeri Malaysia pada 16 September 1963). Tetapi hari ini adalah hari yang Malaya mencapai kemerdekaan daripada jajahan British. Segala-gala sejarah negara kita mulai dari hari ini, sehinggalah Singapura, Sabah dan Sarawak bergabung dengan Malaya untuk menubuhkan negara Malaysia yang kita ada pada hari ini, walaupun kini Singapura telah disingkir daripada Malaysia dan telah menyambut hari kebangsaan mereka sendiri yang ke-50 pada 9 Ogos yang lalu.
Saya tidak akan komen tentang apa yang telah berlaku sejak beberapa hari yang lalu, Disebabkan ia adalah pekara yang amat sensitif.
Walaubagaimanapun, saya berharap negara kita akan terus maju, seperti apa yang telah dijanji dan diusahakan oleh bekas-bekas perdana menteri kita.
Saya juga berharap yang nilai ringgit kita tidak akan jatuh lagi, kerana ini akan secara langsung memudaratkan ekonomi negara kita.
Bukan sahaja ekonomi negara, malah para warga Malaysia yang nak melancong ke luar negara pun akan menhadapi masalah yang besar, sebab ringgit tidak diterima oleh pengurup wang di merata dunia!
Akhir sekali, saya ingin mengucapkan "Selamat Hari Merdeka" kepada setiap warga Malaysia, dan semoga harapan setiap warga Malaysia akan dicapai!
I can never understand my wife. Especially when it comes to shopping. She have this obsession on buying new clothes, shoes and her greatest weakness, colourful shawls. She have loads of them at home and I swear to God that no matter how many she bought, I only see her wearing a few of her favourites.
Complaints aside, it happens that she is in one of her shopping spree mode again and this time around, she wants shoes. Apparently she heard of this brand MediFeet and insists that it will be good for both of us to own at least a pair each since we travel together a lot.
I wasn't really listening to her rambling, so when we arrived at the shoe shop in Shah Alam, I was quite stunned. Apparently MediFeet specializes in Health and Wellness footwear that require special care, including diabetic, arthritic and other types of medical conditions. Each shoes has over 10 performance features including added depth for orthotics and modifications, insoles that inhabit bacteria growth and shape retaining, wide toe boxes. To say that I was impressed is an understatement. I used to think that most of her shoes selection are merely for fashion but I guess my wife is full of surprises.
A huge selection of MediFeet shoes. MediFeet shoes are the most ideal for :
*People who like elegance but a good quality footwear for their comfort.
*People who require special care for their feet, this will include patients with diabetes, arthritis and any other medical conditions.
*People who are concern for their own health.
*People who want to maximize the comfortable of their footwear.
*Pregnant mothers and Mothers
*Travelers who walk alot
*People who are standing on their feet most of the time for work, from the hospitality industry, the healthcare industry.
We got a pair for ourselves each after short consultation by the staff in MediFeet. I told the lady that I have backbone issues and legs easily feel cramped after long hours of standing or walking and she suggest the one below for me.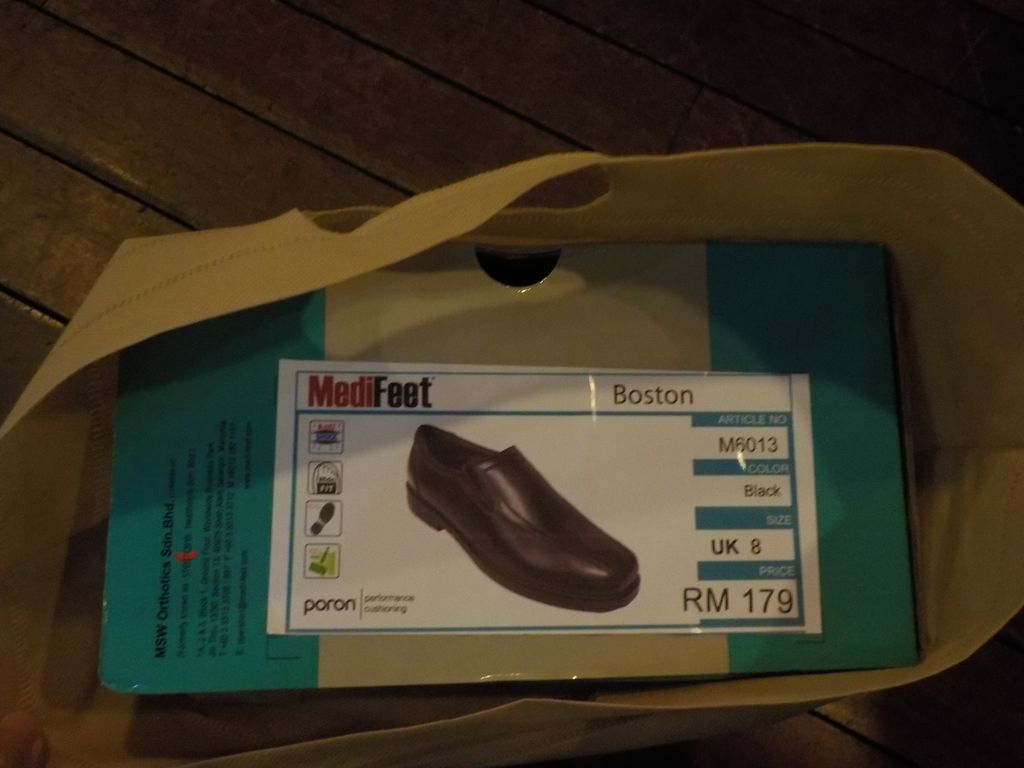 Boston Shoes.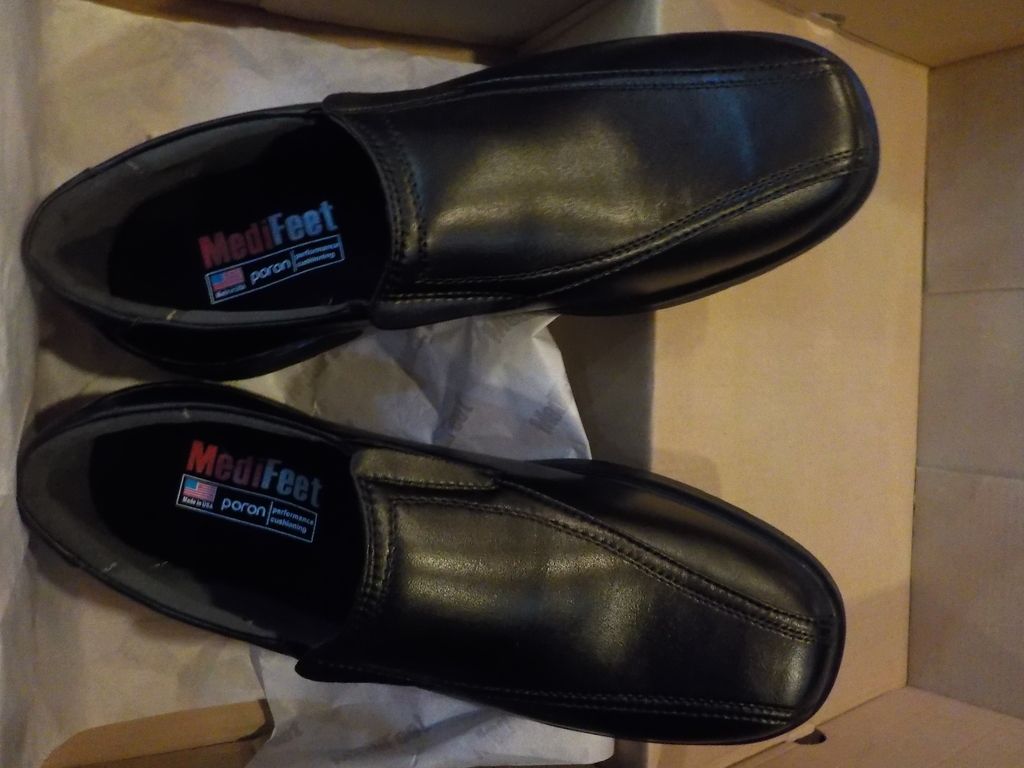 Stylish, functional and most importantly, designed to prevent back ache and sore feet. This pair costs RM179.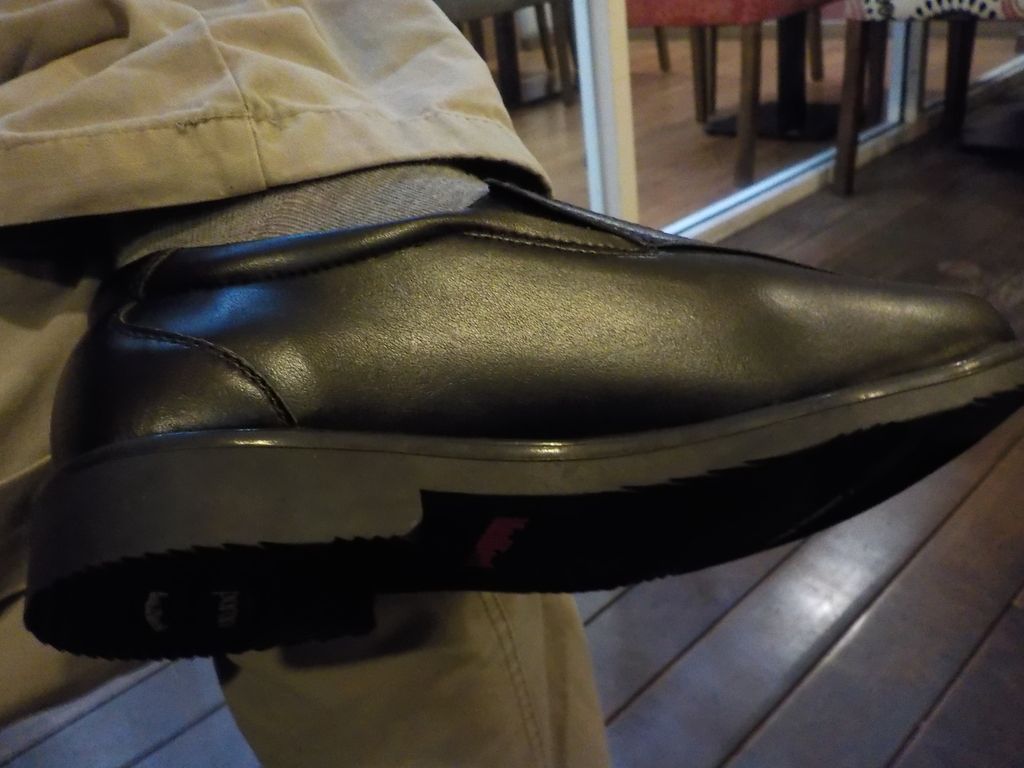 It is a very comfortable pair. Surprisingly as I don't usually feel comfortable wearing new pair of shoes. The shoes does not require breaking-ins like other shoes.
Neat detailing on this pair of shoes.
Taking a closer look at the shoes, the design is fairly clever. It is not only near where stitches is concerned but it also allows the feet to 'breathe', which consequently prevent smelly feet and not to mention prevent fungal infection. Thumbs up for this if you're to wear it for long hours.
It is also sturdy and durable.
Other worth mentioning feature; PORON cushioning and shock absorption. Apart from that, the shoes also have excellent grip and may be helpful in preventing falls.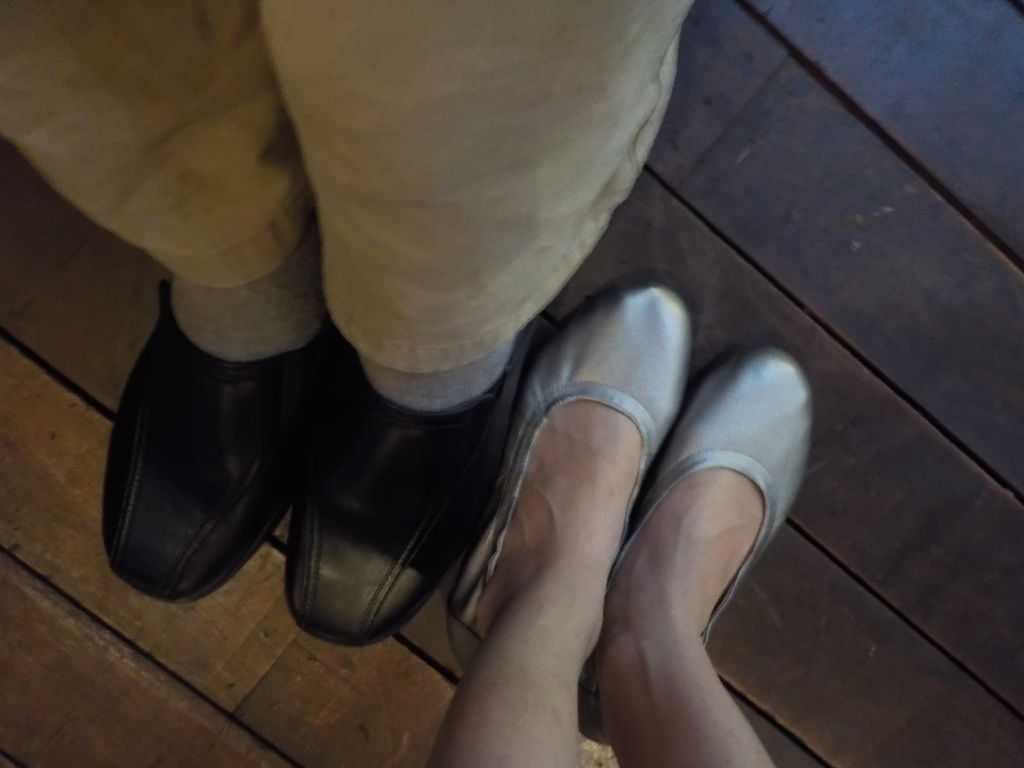 The shoes is definitely worth every penny and here's us, wearing our new pairs of MediFeet shoes.
If you or your loved ones need a pair of this, do head over to:
http://www.medi-feet.com/ or
http://www.facebook.com/medifeet
Address:
MediFeet HQ at : 2-3, Block 1, Ground Floor, Worldwide Business Park, Jalan Tinju 13/50, Section 13, 40675 Shah Alam. 
Operating Hour:
Monday – Friday 9am – 5pm
Saturday 10am – 2pm
Tel: 03-5513 3708
I'm a System Engineer and most of the time my work is indoors and facing the servers and PC. Not very healthy, right? I know, but I rarely have time to exercise due to time restriction. And plus, it is kinda boring if doing alone. Anyway, I stumble upon something that looks quite fun; Run Stroller Run.
Run Stroller Run is 3.5km fun run for stroller and individual runners. It is targeted to non-serious runners and also serious runners who wants to take it easy once in a while to join the run with their family and friends.You will be running with local celebrity mum such as Sazzy Falak, Yasmin Hani and Daphne Iking with their strollers and for non-strollers category, you'll be running with Atilia Haron. Pretty cool, right?
There is more to that. If you join this, you stand a chance to win exciting cool prizes such as a Bebe Comfort stroller, Maxi Cosi car seat and many more worth more than RM10,000.00 sponsored by Mamours. Compressport calve sleeves and compression socks worth RM2,000.00, hand watches by Ice-Watch worth RM6,000.00 and the best thing is not only 1 unit of Iphone 6 but 2 units of Iphone 6 to be won at the lucky draw.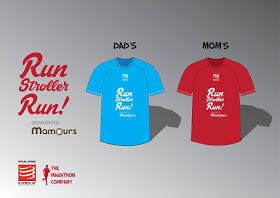 All registered Participants will get a free Compressport dry fit running t-shirt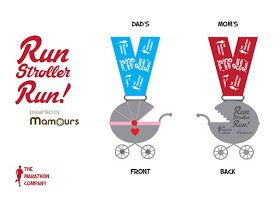 And a finisher medal. 
Each registered participants will also get to bring home a goodie bag with vouchers and products worth more than RM200. With that you're getting, the fee is only RM85 per person. Hurry up to register as the registration close on 15 September 2015 or limited to 2,000 participants only; whichever come first. Registered at the link HERE now and for more information and updates, do check out their Facebook and Website.
Details of the run is as follows :-
Event Date :  8 November 2015 (Sunday)
Venue : Kepong Metropolitan Park
Register now and join in the fun!
Miss Earth is the largest international beauty competition devoted to social and environmental issues, attracting 90 contestants from around the world annually.
This is the seventh consecutive year that the Miss Earth organisation had granted Star Avenue Production the exclusive rights to hold the contest.
The beauty pageant was organized by Blue Planet International and supported by various sponsors with Syeun Hotel, Ipoh as official venue and accommodation.
The  search for Miss Malaysia Earth 2015 has finally come to an exciting end where 25 stunningly beautiful finalists are chosen to be in the running for the coveted title; Miss Malaysia Earth 2015 and the the winner will represent Malaysia in the Miss Earth 2015 in Austria. The grand finale was held in Syeun Hotel, Ipoh.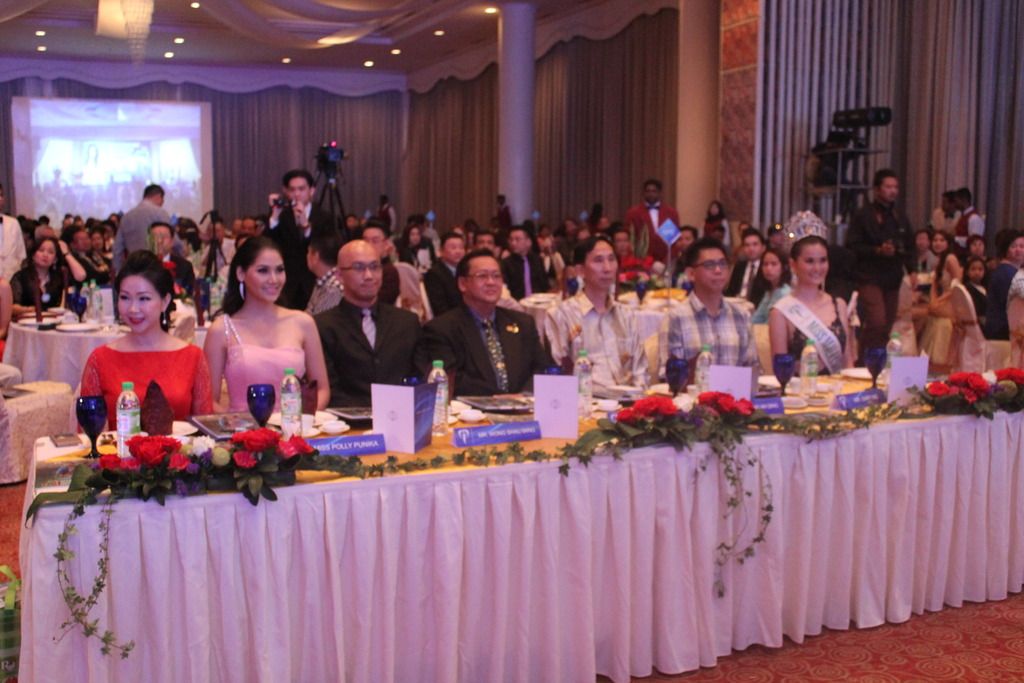 The Judges

Mr. Ken Leong, Chairman of Blue Planet International Sdn Bhd and Mr. Zhang Shu Quan, CEO of Harmony Harvest Investment Holdings Limited with previous year winners.
The VIPs
25 finalists line up and individual introduction was made.
Opening presentation of the finalists in traditional costume.
Modern Kebaya
Kebaya Songket
Kebaya Nyonya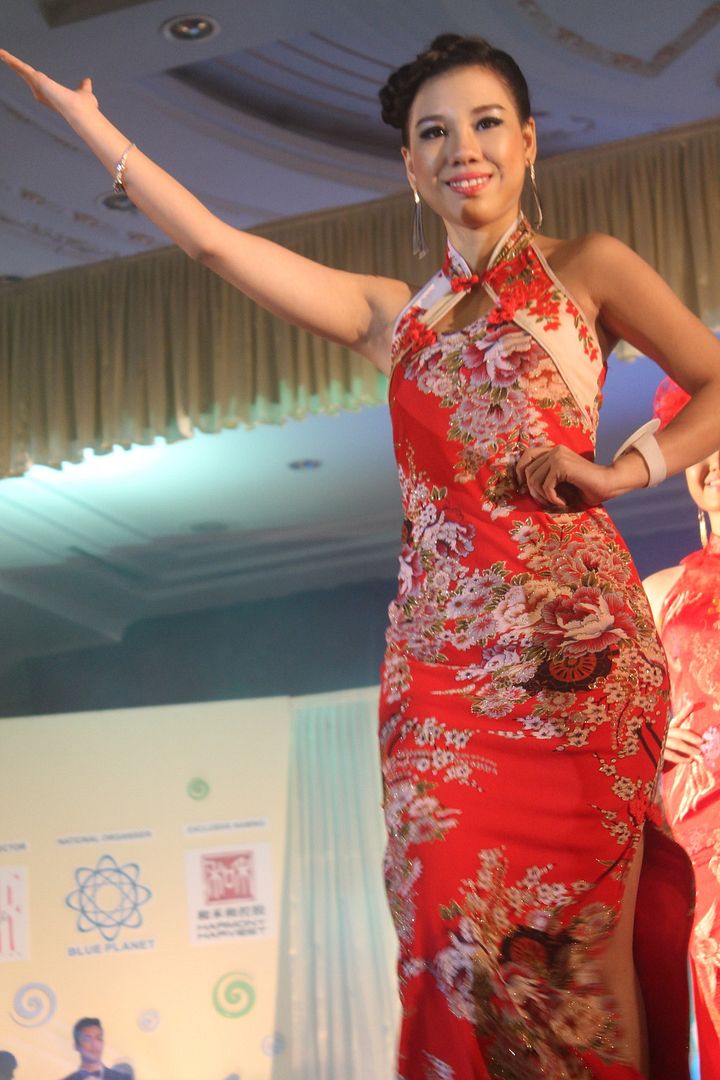 Qi Pao/Cheongsam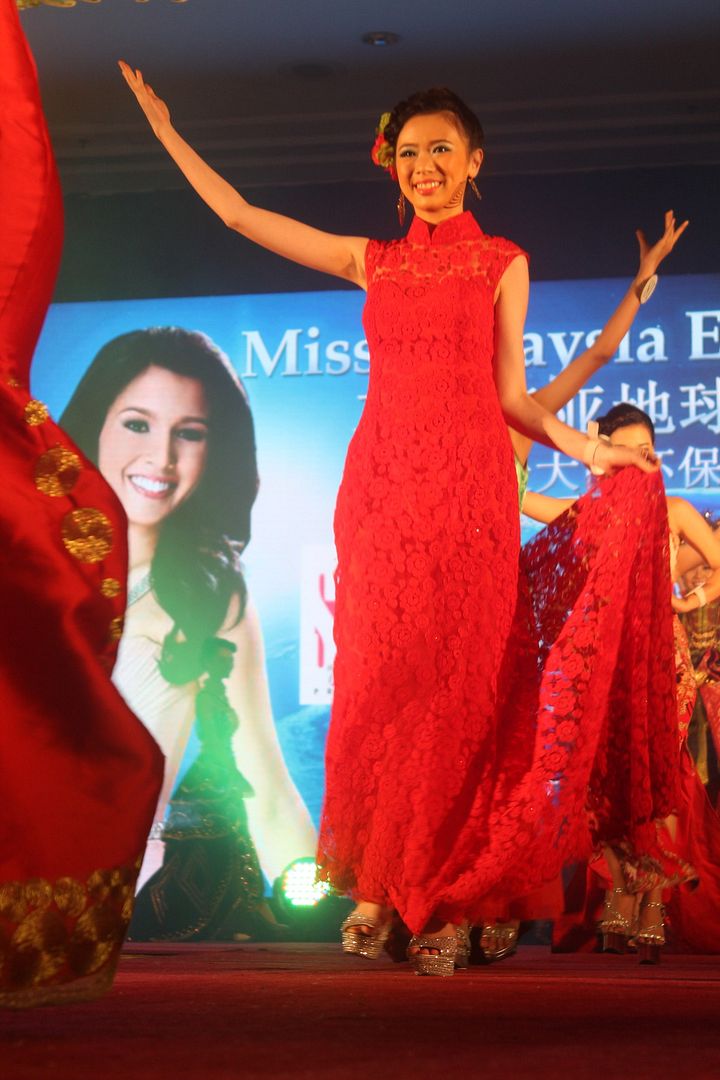 Blazing Red Cheongsam
Bridal Cheongsam
Saree
First round presentation was Thematic wear by Sonny Foo
Finalists wearing Thematic wear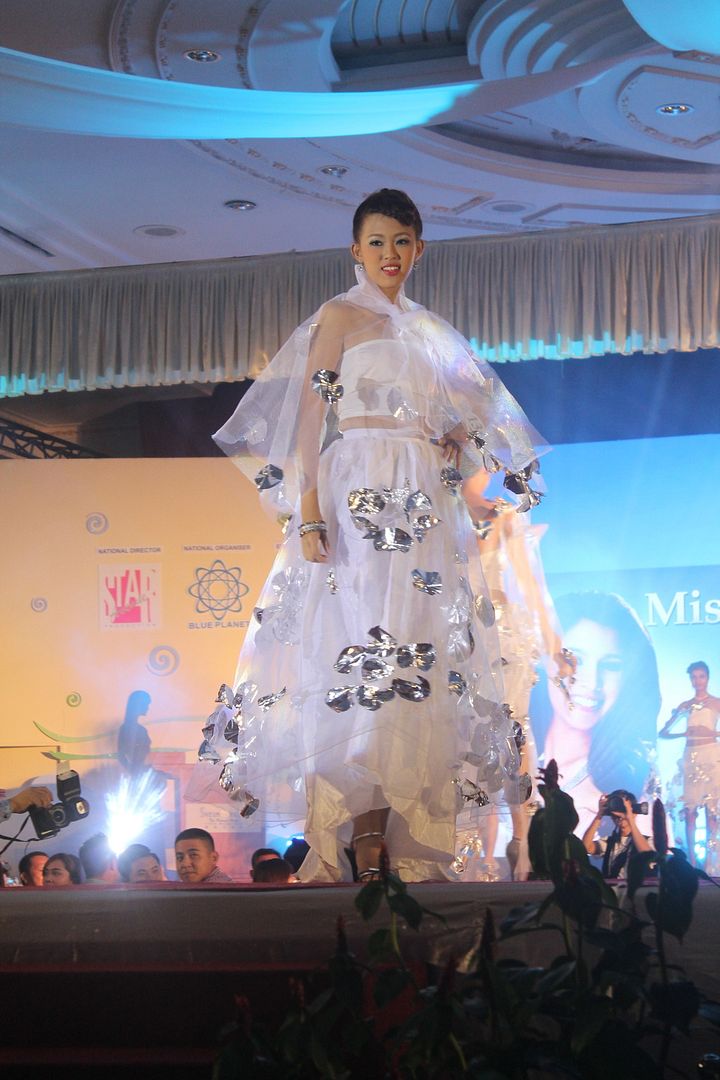 Bridal like outfit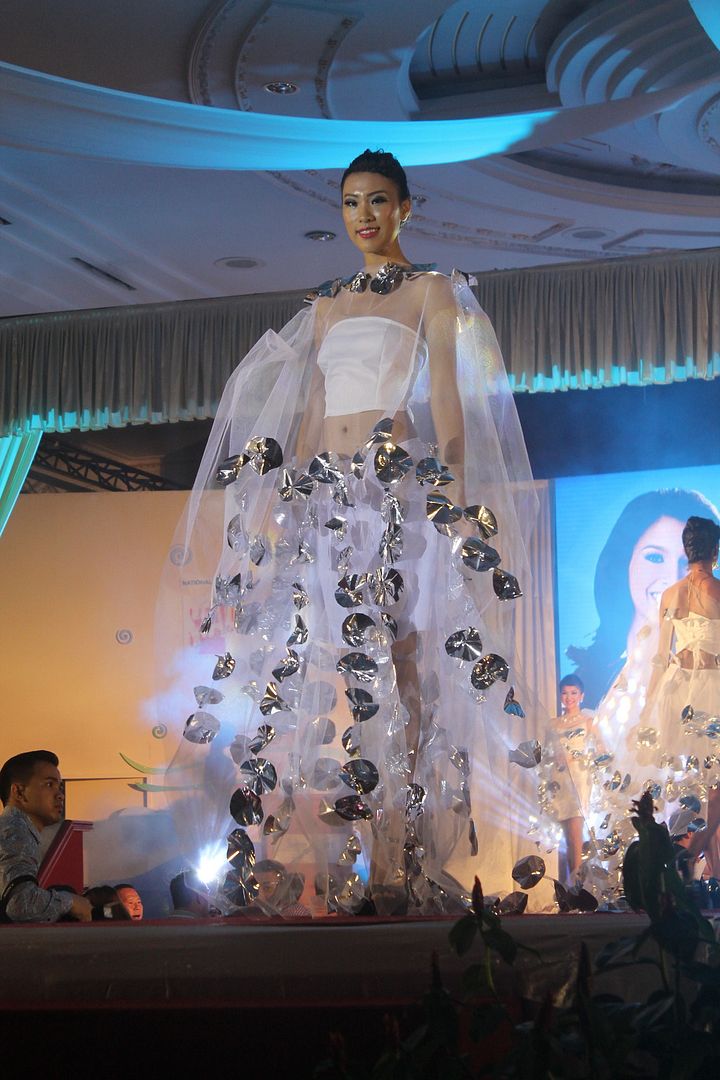 Sensational
Breezy
After showcasing the Thematic Wear, the finalists showcased their environmental wear made from various recycled materials.
Presenting environmental dress
Made from recycled materials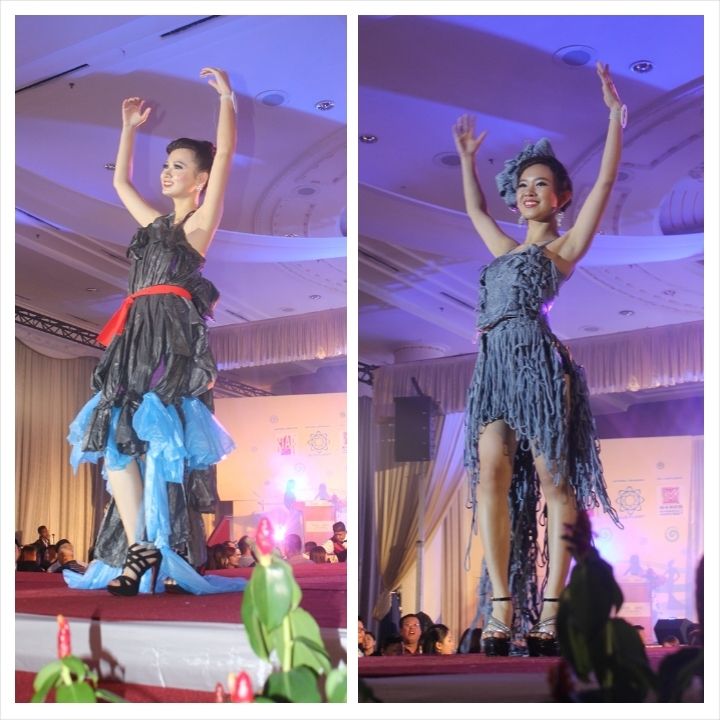 Biodegradable
Pretty in papers
Positively flashy, not trashy
Exquisitely environmental friendly
Artfully creative
Subsidiary titles being awarded before the evening gown session.
Stunning ladies in their evening gowns.
Elegant
Stunning
Gorgeous
Miss Malaysia Earth Top 13
Q&A session to determine the winner of Miss Earth Malaysia 2015.The court of Runners Up are best manifested in the titles name after a few natural elements :-
Miss Earth-Fire ( 3rd.Runner Up )
Miss Earth-Water ( 2nd.Runner Up )
Miss Earth-Air ( 1st.Runner Up )
The result for Miss Malaysia Earth 2015 is as follows:
Miss Malaysia Eco Beauty: Janice Tan from KL
Miss Malaysia Eco Tourism: Felcy Francsie from Sabah
Miss Malaysia Earth Fire: Yoyo Bek from Penang
Miss Malaysia Earth Water: Emily Chung from Sabah
Miss Malaysia Earth Air: Amreet Kaur
Winner: Miss Earth Malaysia 2015, Danielle Wong Kar Wai from Melaka