Just saw this from youtube.
Don't know what is this flashmob is advertising about anyway. Some people is for the Micheal Jackson's movie, which apparently unable to complete, coz he is dead.
Well, not sure which one is the truth.
But anyway, lets consider as as a "Mari Masuk Penjara" campaign, as it is quite easy for us fellow Malaysian to enter the jail, as long as we are on Facebook anyway.
Was just browsing around in the Internet, and saw this very beautiful flashmob done by Banco Sadabell (Sadabell Bank of Spain).
In the flashmob, you can this flashmob was made possible by 100 musicians, performers, visual shooting team, consist of the Vallès Symphony Orchestra, the Lieder, Amics de l'Òpera and Coral Belles Arts choirs coming out from the Sadabell Bank.
Well, a lot magical moments can be created from classical musics, which it is why I love classical musics.
The music performed in the flashmob is Beethoven's Ode an die Freude (Ode to Joy) Symphony No.9.

Ode an die Freude is a German poem, where later on Beethoven used it for his Symphony No.9.
Below is the Ode an die Freude poem where I found from http://poetry.eserver.org/ode-to-joy-d.txt
Friedrich von Schiller
Ode an die Freude
O Freunde, nicht diese Tone!
Sondern lasst uns angenehmere anstimmen
Und freudenvollere!
Freude schoner Gotterfunken,
Tochter aus Elysium,
Wir betreten feuertrunken,
Himmliche dein Heiligtum!
Deine Zauber binden wieder,
Was die Mode Streng geteilt;
Alle Menschen werden Bruder,
Wo dein sanfter Flugel weilt
Wem der gross e Wurf gelungen,
Eines Freundes Freund zu sein,
Wer ein holdes Weib errungen,
Mische seinen Jubel ein!
Ja, wer auch nur eine Seele
Sein nennt auf dem Erdenrund!
Und wer's nie gekonnt, der stehle
Weinend sich aus diesem Bund
Freude trinken alle Wesen
An den Bursten der Natur;
Alle Guten, alle Bosen
Folgen ihrer Rosenspur
Kusse gab sie uns und Reben,
Einen Freund, gepruft im Tod;
Wollust ward dem Wurm gegeben,
Und der Cherub steht vor Gott!
Froh, wie seine Sonnen fliegen
Durch des Himmels pracht'gen Plan,
Laufet, Bruder, eure Bahn,
Freudig, wie ein Held zum Siegen
Seid umschlungen, Millionen
Diesen Kuss der ganzen Welt!
Bruder! Uber'm Sternenzelt
Muss ein lieber Vater wohnen
Ihr sturzt nieder, Millionen?
Ahnest du den Schopfer, Welt?
Such' ihn uber'm Sternenzelt!
Uber Sternen muss er wohnen
Note: This is not a sponsored post, I just post this because I like classical musics, thats all.

Menara Taming Sari, is so far the highest building in Melaka, with the height of estimated 110 meters.
Attached around the tower, is a cabin that will revolve 360 degrees while it is lifted from bottom to the top of the tower, where it will brings you up to 80 meter high.
Again, thanks to MMode, Santai Travel and Malaysia Tourism for inviting me for this joyful ride.
From this tower, you can have a clear view of the whole Melaka town, and you can even see the sea when the cabin reach the peak of the tower. Some of the obvious scenery you can see are St.Paul's Hill, Independence Memorial Building, Samudra Museum and the ship, Flora de Lamar, Dataran Pahlawan, Pulau Selat Mosque, Pulau Besar and the Straits of Melaka.
Menara Taming Sari is named after the Keris of Hang Tuah. It is located at Bandar Hilir on Jalan Merdeka, Melaka. If you don't know how to go there when you are at Melaka, just look up to the sky, and when you see it, just walk towards it. There are no reason for you to unable to find it if you are at the Melaka town, unless you got visual difficulties.
This is how it looks like when the cabin reach the peak of the tower.


And this is the Menara Taming Sari's foundation. It looks small in the picture, but it actually very huge.

Sahabat Media waiting for the ride of the Menara Taming Sari's revolving cabin.


And finally, the cabin comes down.

These 26 pictures are taken from inside the Menara Taming Sari's cabin, while it is on the way spinning upwards. You can see the pictures of the Melaka River Cruise harbor, and the replica ship Flora de Lamar taken from top.

And finally, a panoramic view of the whole Melaka town area, in 360 degree.

If you wish to take a ride on to the top of Melaka, here is the details you might need:
Admission Fee
Adult RM 20.00
Child RM 10.00 (Below 12 years Old)
Mykad holder (For Mykad holder kindly present your card for discount)
Adult RM 10.00
Child RM 5.00
Operation Hour 10.00 am to 10.00 pm – Daily
If you happened to visit to Melaka, and looking for
Nyonya foods
, this is a restaurant that you shouldn't miss.
Melaka Nyonya Village is a restaurant that serve authentic Nyonya dishes, and I would say, so far the best I've tasted.
I am fortunate that I was invited to dine in this restaurant while I am in the Melaka trip with Sahabat Media gang. Thanks to MMode, Santai Travel and Malaysia Tourism Ministry.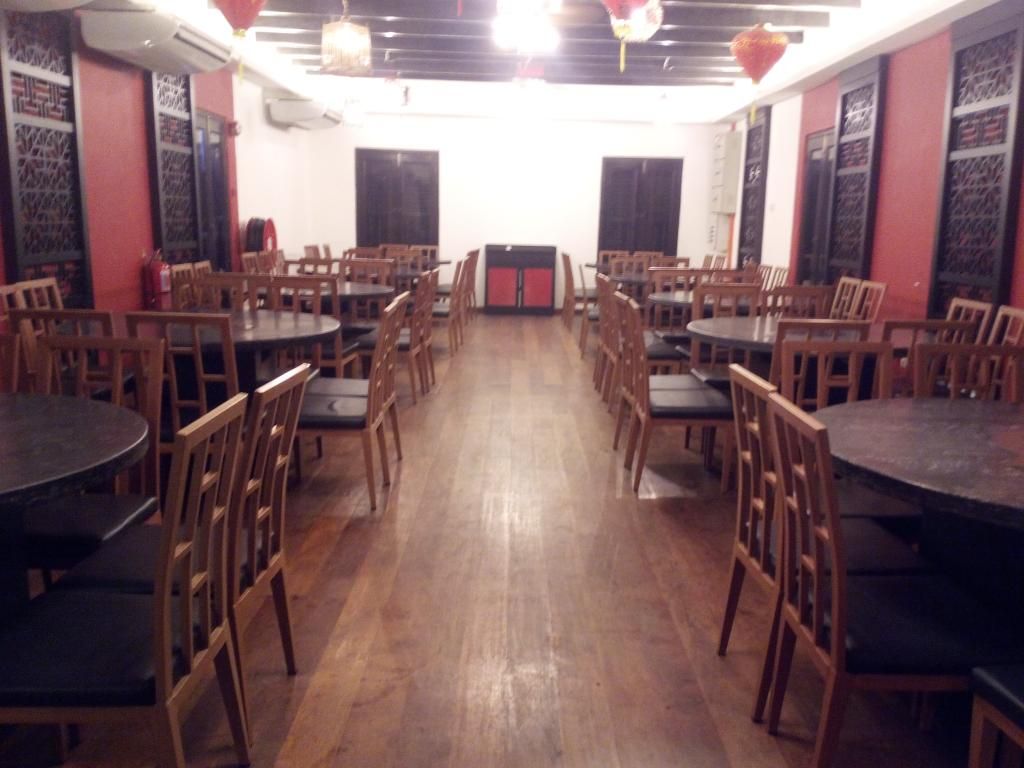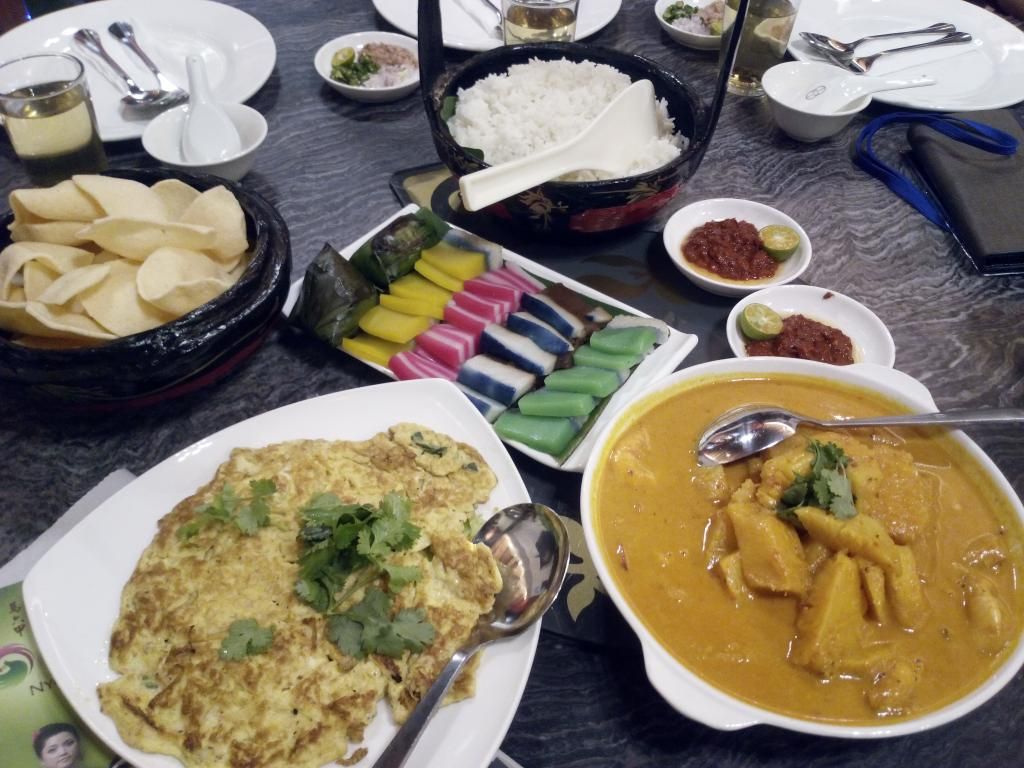 We were all served with 9 dishes, but I don't have all 9 dishes pictures, due to some technical difficulties. The foods were partially gone when I turned on the camera…
Therefore, most of the dishes pictures below are not from my camera.
All these dishes are all pork-free, so everyone should be no problem eating these, unless you are a vegetarian, as these dishes are cooked with meat.
Yes, pork-free! Not free pork!
Or else it wouldn't be recommended by the Malaysia Tourism Ministry to everyone of us in Sahabat Media gang! Right? It is stated clearly at their signboard that all the foods are pork free, no msg! Original fragrance from spices!
Now, the introduction of the dishes.
Kerepek Ubi Keledek (The appetizer)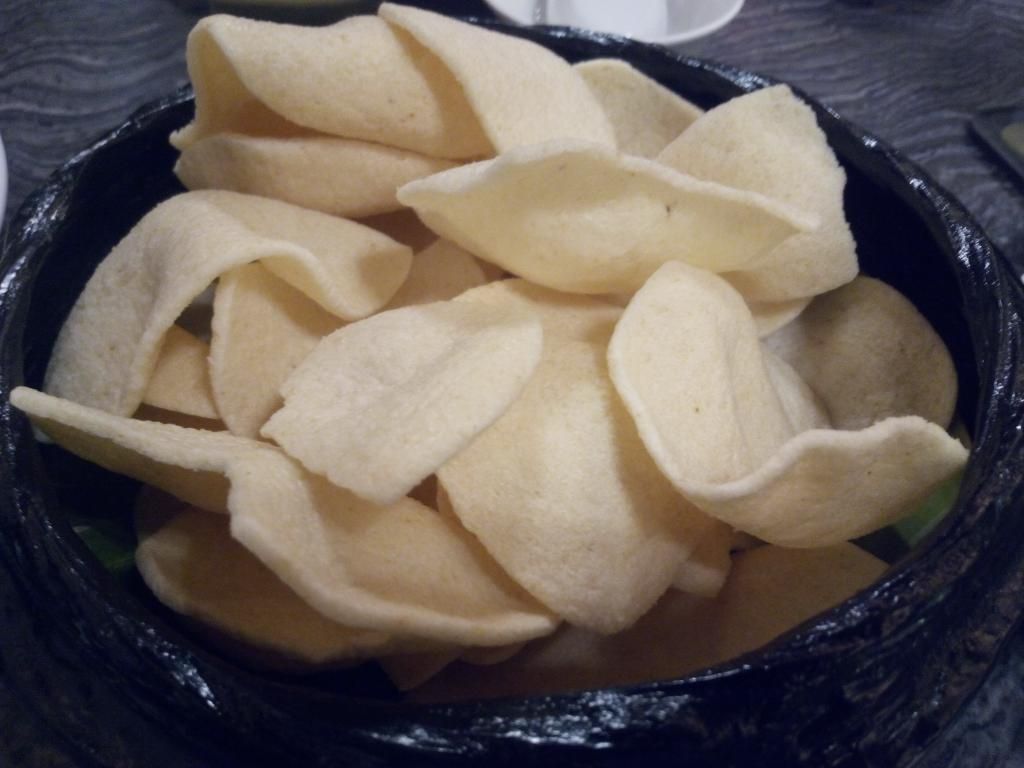 Telur Dadar Cincaluk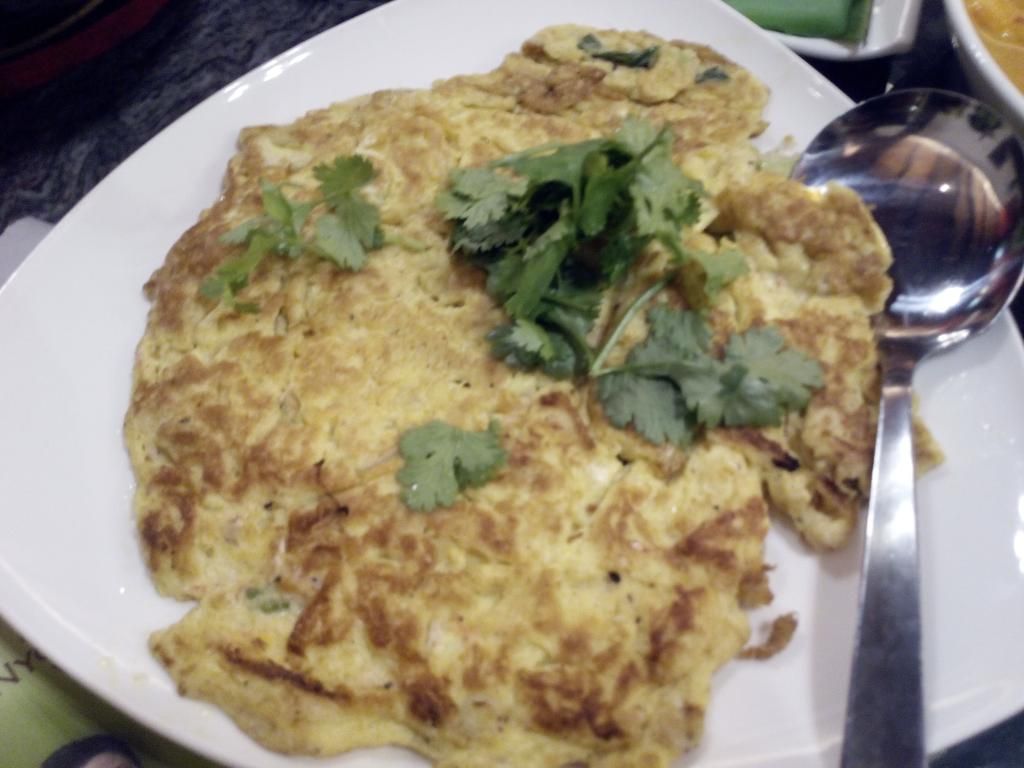 Sup Sayur Masin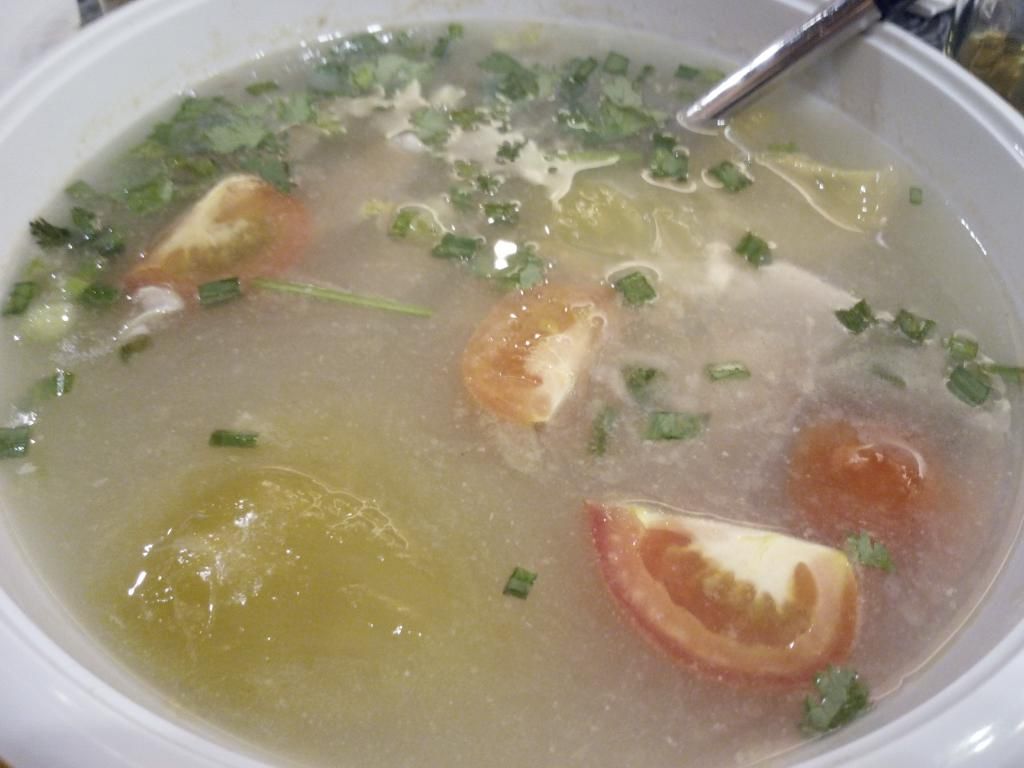 Stir fried mixed veggies with foochuk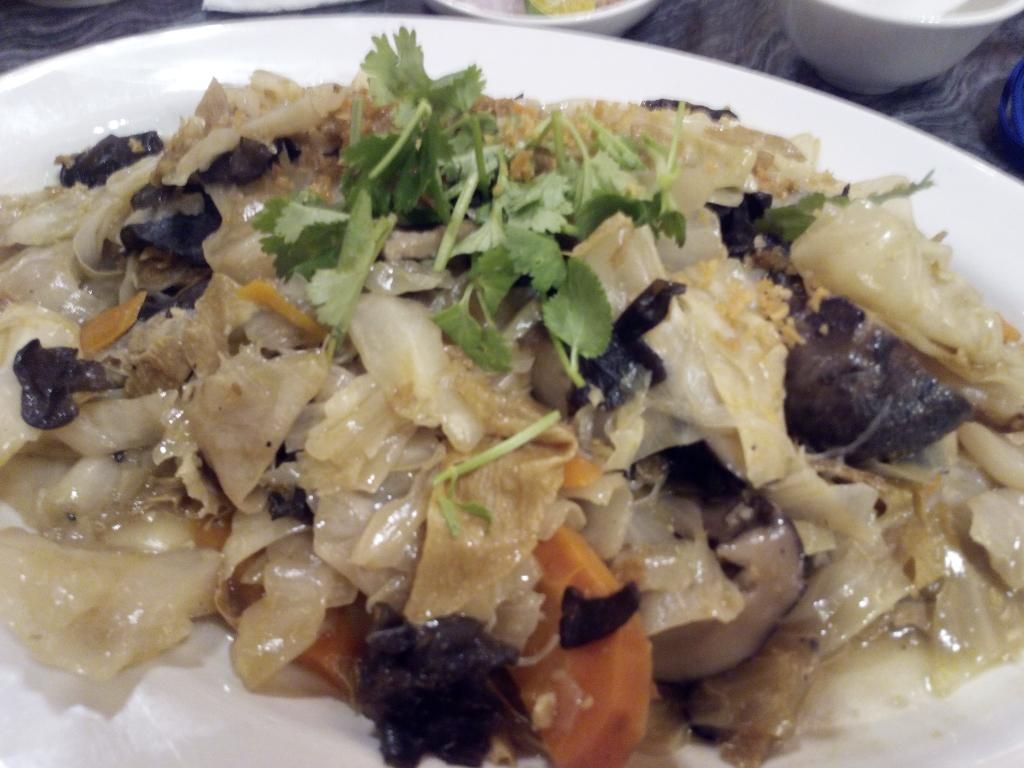 Sambal Petai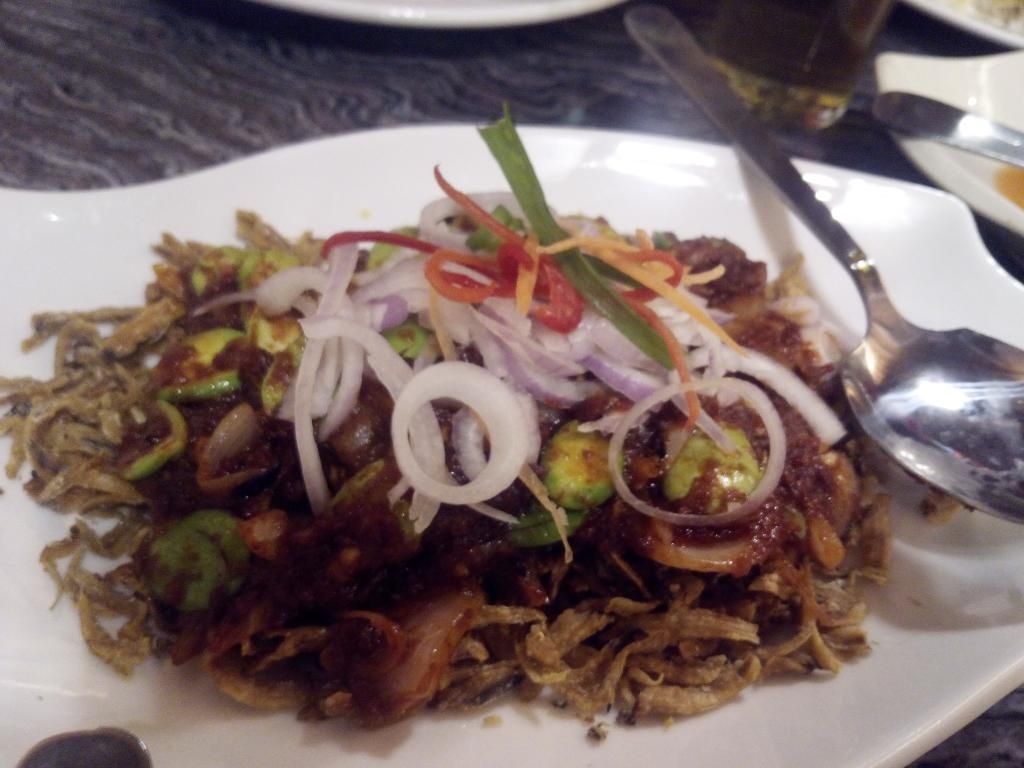 Pajeri Nanas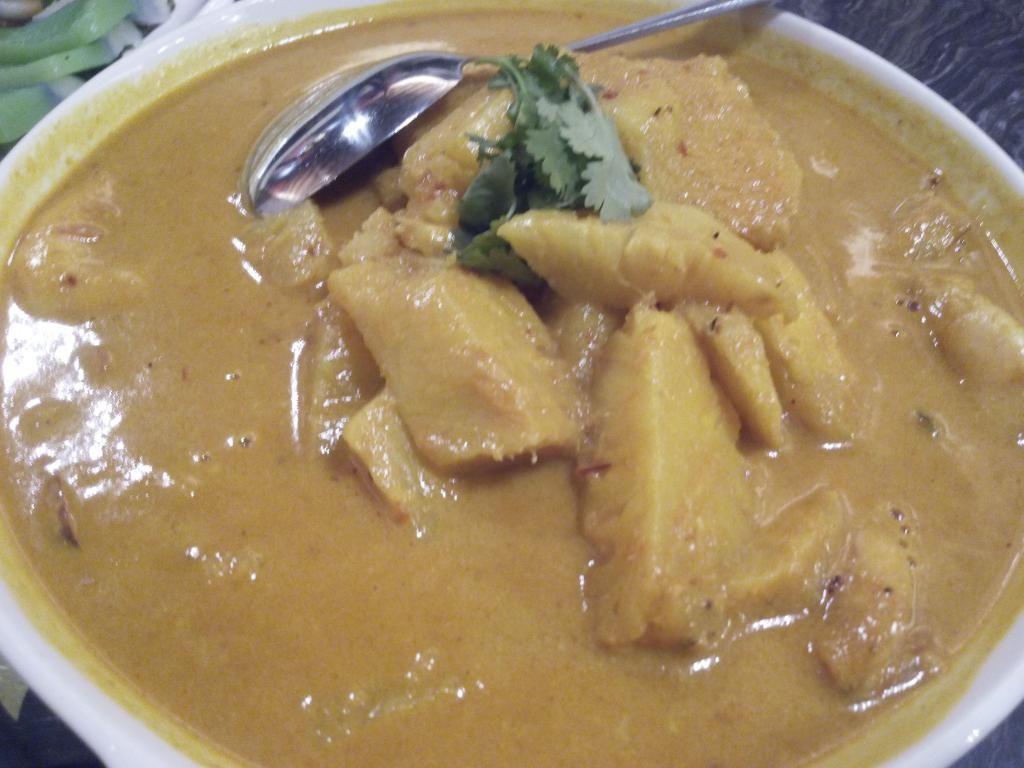 Ikan Goreng Kerutuk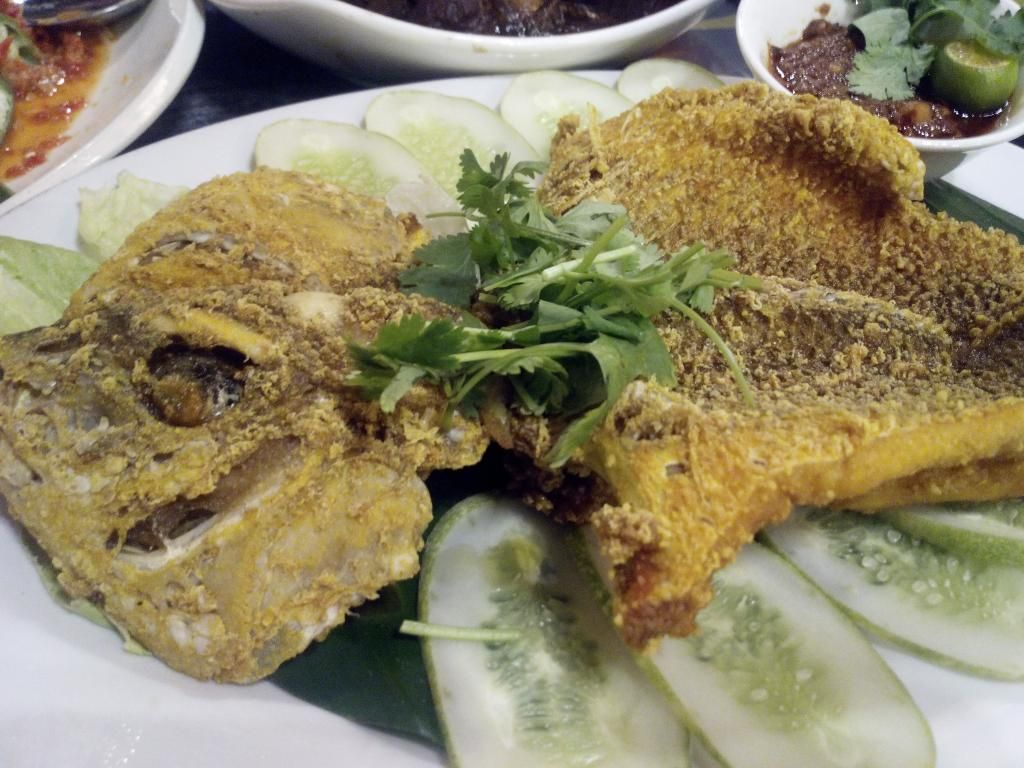 Ayam Pongteh

Otak-Otak (Giant size ler!!!)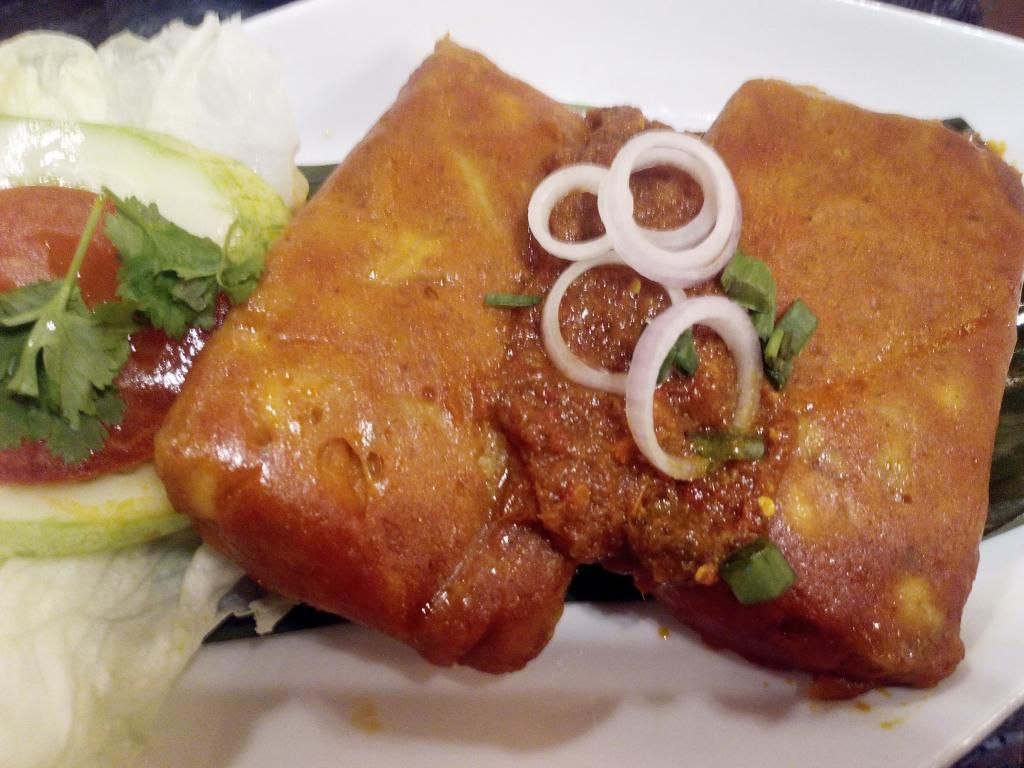 The desert? Of course Nyonya kuih and cendol lar! These 2 are Nyonya signature desert ler!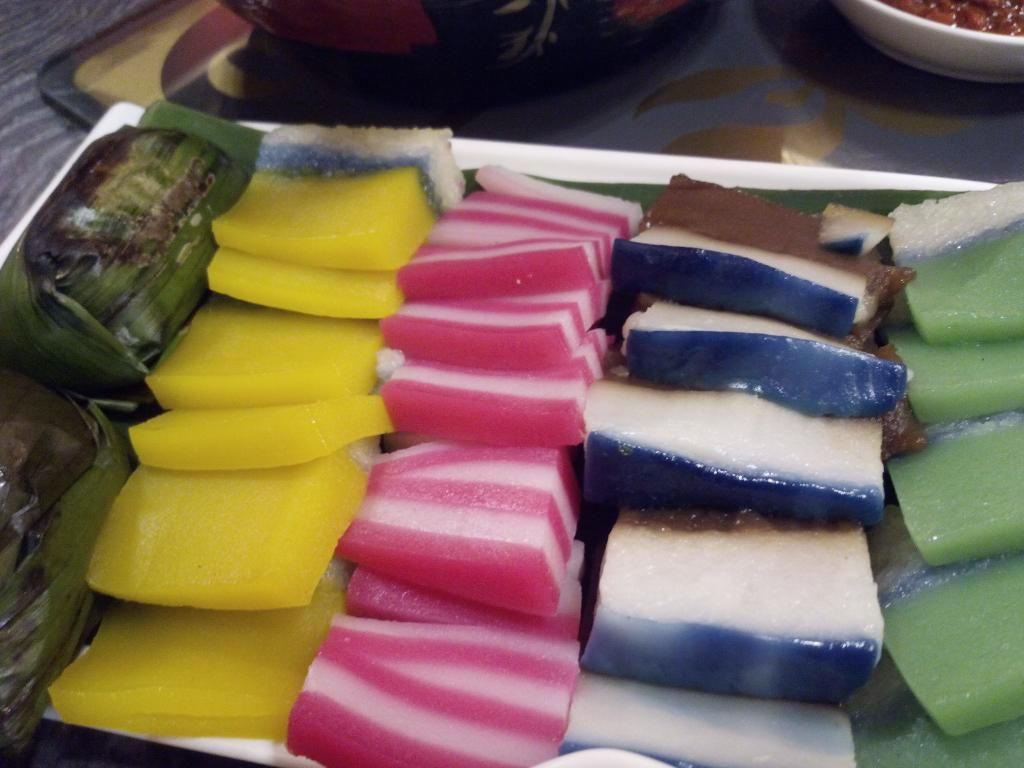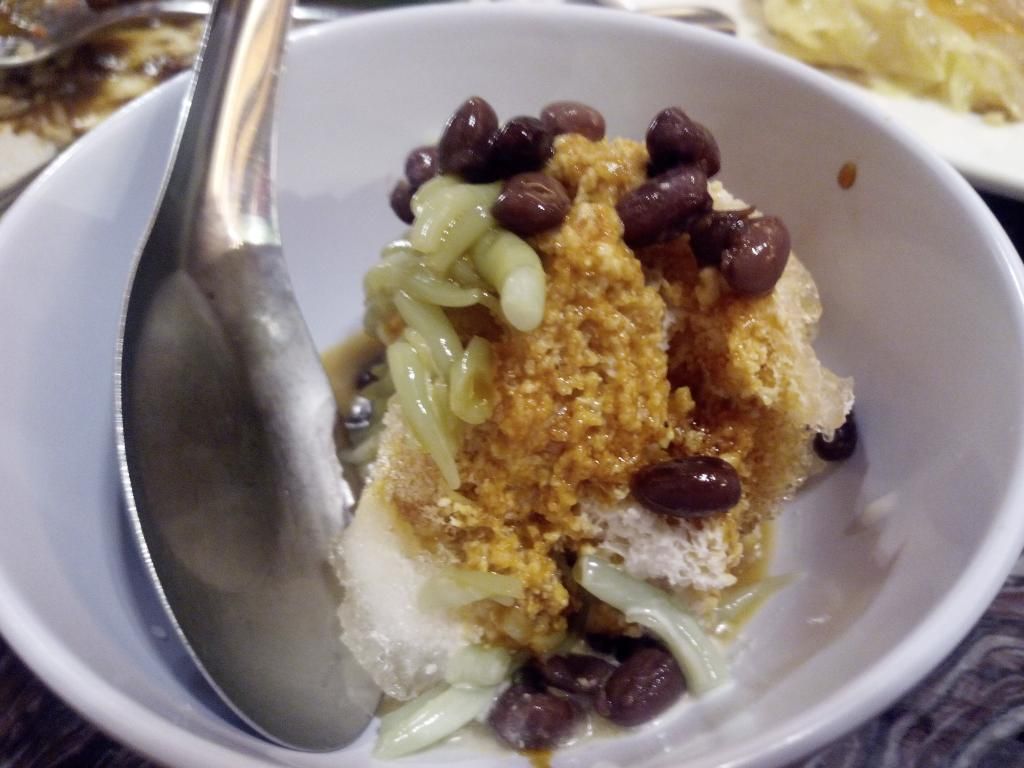 Aside than their delicious dishes, we were also being entertained by the performers with Nyonya dance.
I had recorded part of it, you may watch it below.


If you are interested for booking a table to dine here, below are the contact details that you can call:
Melaka Nyonya Village
178 Jalan Parameswara, 75000 Melaka
Tel: 606-6306999
Fax: 606-6306977
Email: info@babanyonyamelaka.com
Website: http://babanyonyamelaka.com
Well, as Bayou Lagoon Park Resort had sponsored Sahabat Media troop a stay in the hotel, we are also fed with foods.
We are all fed with breakfast, lunch and dinners! Even with buffet during the final night stay, and we are all entertained with games hosted by the host!
And very fortunately, my team had won 2nd place in the game! (Although we did play cheat a bit lar)
You may see the pictures below. Those pictures taken at night ones, are the night we were all served with buffet, and that's the night my team won 2nd place in the water games!
The rest of the pictures, are the pictures of the foods while dining in the dining hall.
Enjoy the pics! Beautiful food pics are at the end of the album as below!