The Square Restaurant, Novotel KL City is offering quite a sumptuous spread this Ramadan 2015.
Themed 'Bazaar Desa', The Square restaurant offers plenty of delicacies that you can't get elsewhere in most buffets in KL. Here's highlight what's worth having:
Oven Roasted Lamb.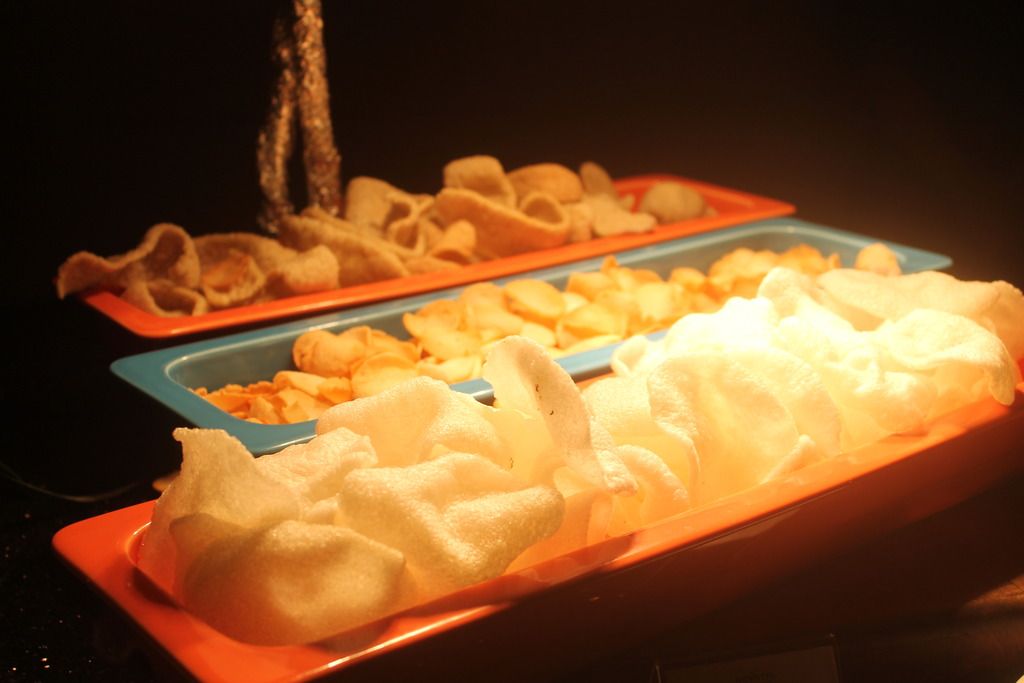 Deep fried keropok
Assorted Acar
Taufu Sumbat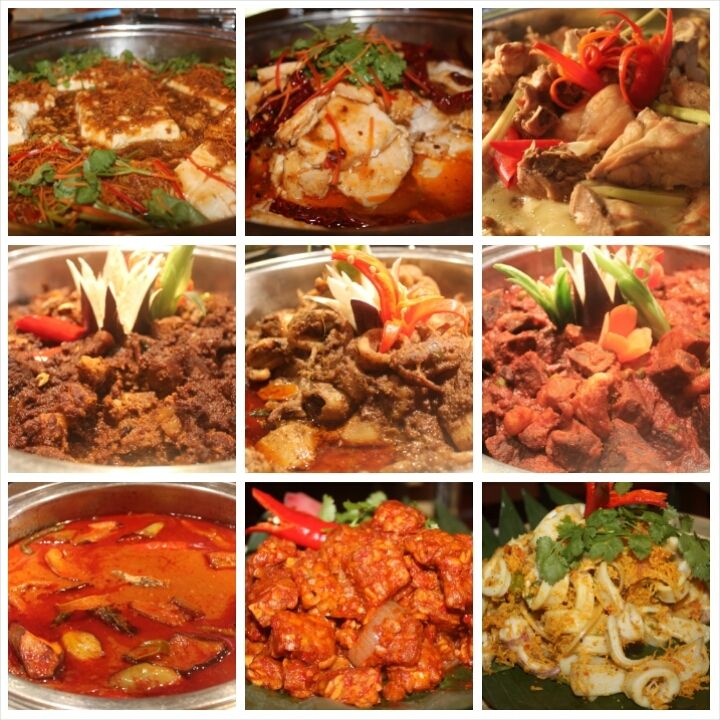 Assorted traditional curries to pair with plain or flavoured rice like Nasi Briyani.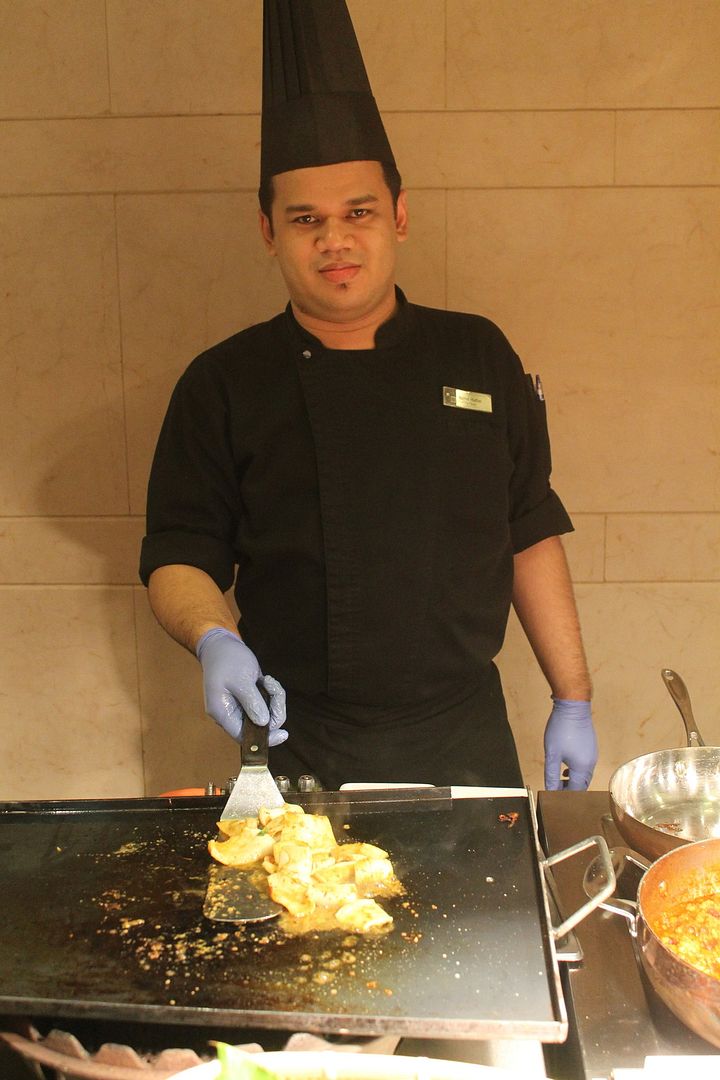 Apart from the wide array of curries, you ought to keep a lookout for their live action counter.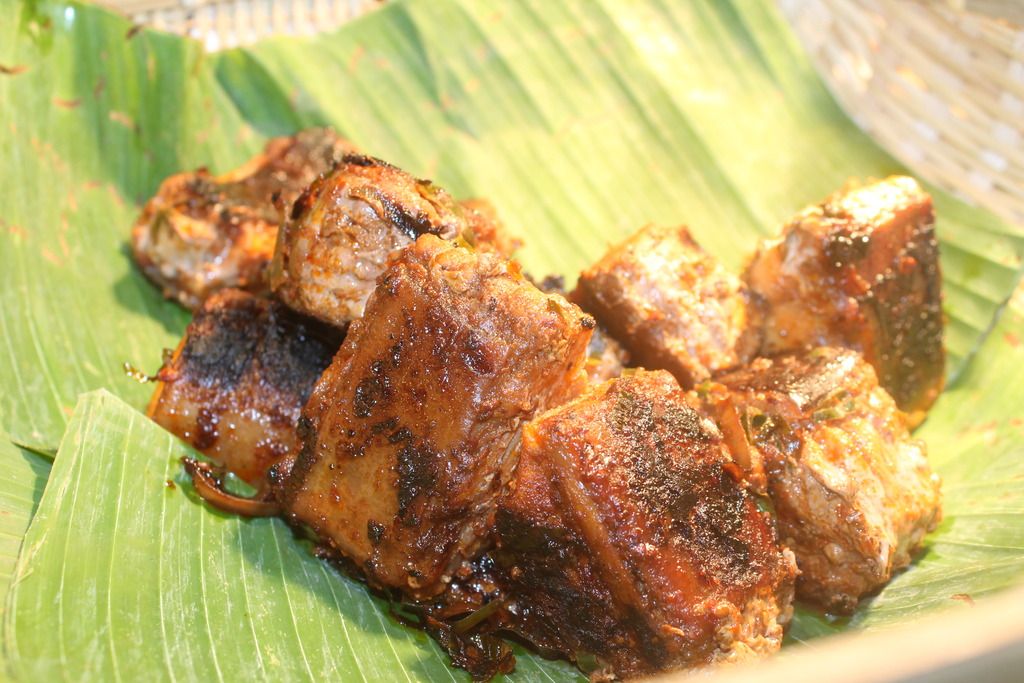 Grilled Stingray.
Chicken and Beef Satay.
Three of Chef's signature that I think is a must have at this Ramadan buffet; Mee Rebus Tulang Lembu, Soto Goreng and Kacang Pool.
Mee Rebus Tulang Lembu was sensational.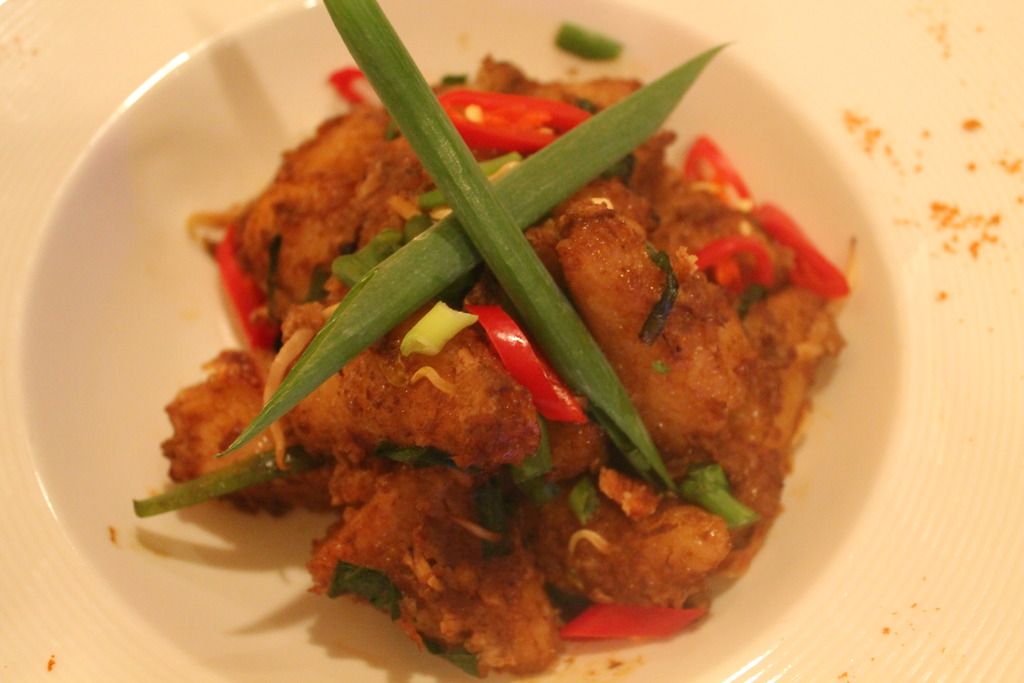 Soto Goreng
Kacang Pool
Assorted traditional Malays kuih like tepung talam and kuih ketayap can be found at the dessert section.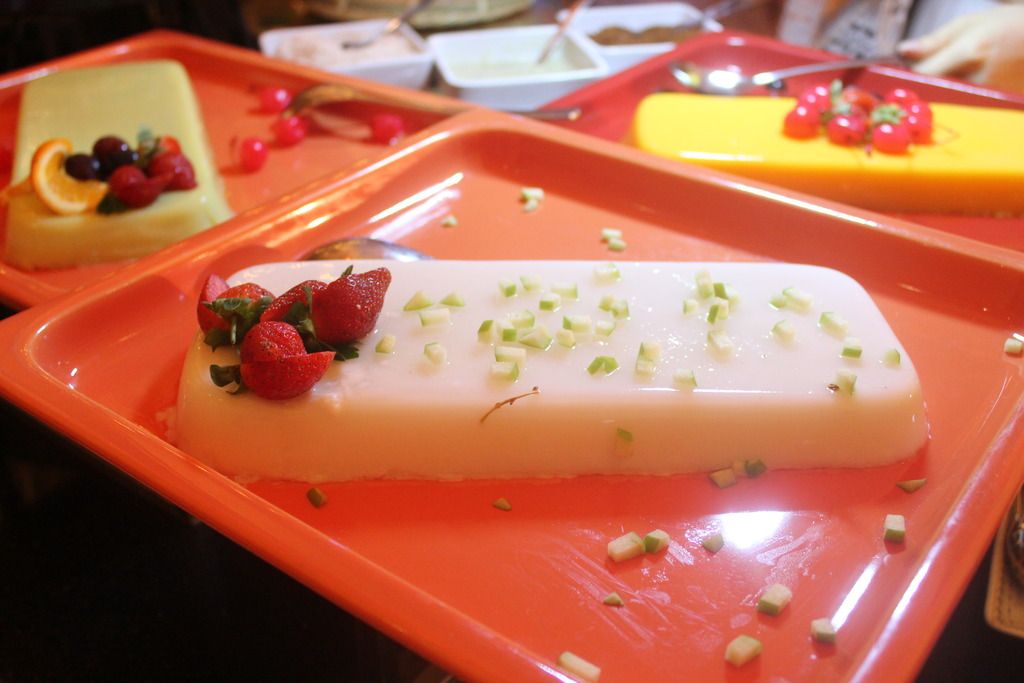 Refreshing puddings
Local fruits to cleanse your palate.
Ice cream
Ice Cendol, one of my favourite sweet beverage here at the buffet.
Refreshing Lai Chee Kang
Traditional homemade ice cream.
"Bazaar Desa " dinner buffet is priced at RM95 nett per adult, RM45 nett for children aged 8-12 years old. Early bird voucher is available for sale from now until 19 June 2015 at only RM80 nett per adult and RM40 nett. Accor Plus members enjoy further 10% discount.
For more information and reservations, please call (6 03) 2147 0888 extension 7668 or email H6324-FB3@accor.com
Want to reward yourselves after a whole day fasting? Why not dine by the poolside for iftar? JW Marriott is spoiling the diners quite a bit but here's highlighting what's worth mentioning
Roasted Lamb is a must try over here. I took a bite of it and approves the flavourful taste of the meat.
Gerai BBQ and Satay
The BBQ section features satay with a choice of chicken and beef satay.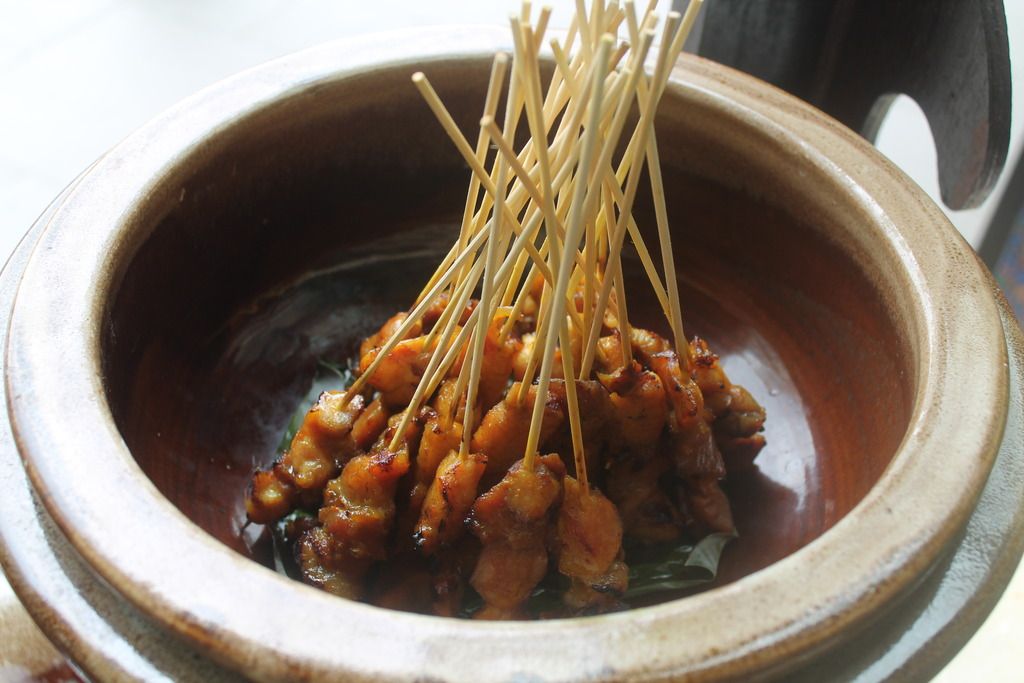 Delicious chicken satay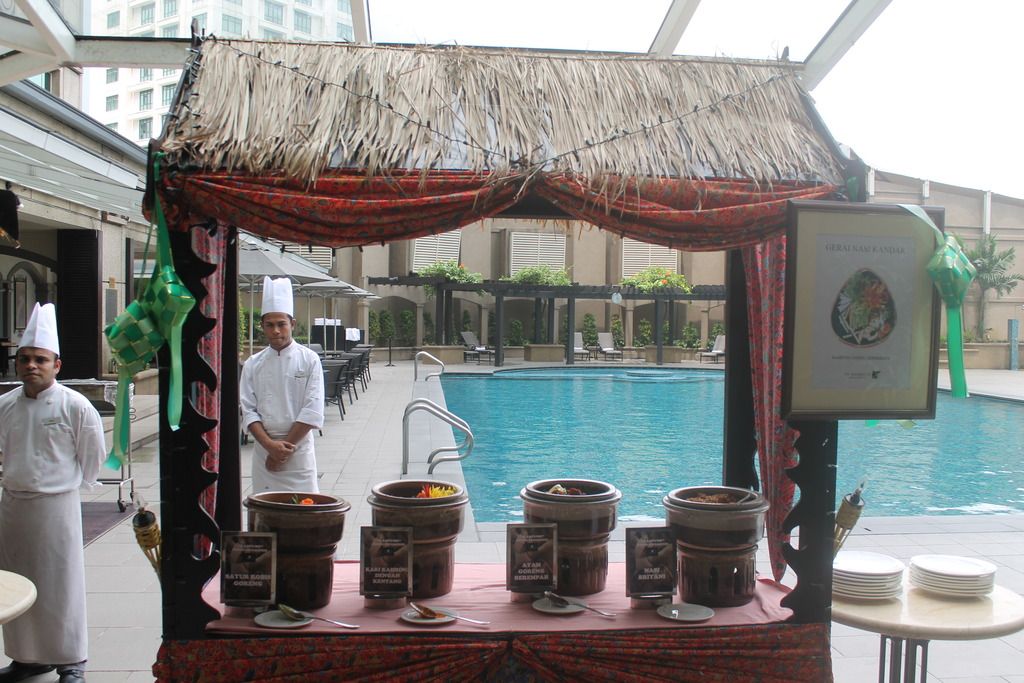 Gerai Nasi Kandar featuring the all time Malaysian favourite mixed rice and accompanying curries that can be commonly found in mamak joints.
Nasi Briyani
Kobis Goreng Kunyit
Lamb curry
Masaala Chicken
Chicken rice, an all time Malaysian favourite is also available for your dining pleasure by the poolside this coming Ramadan too.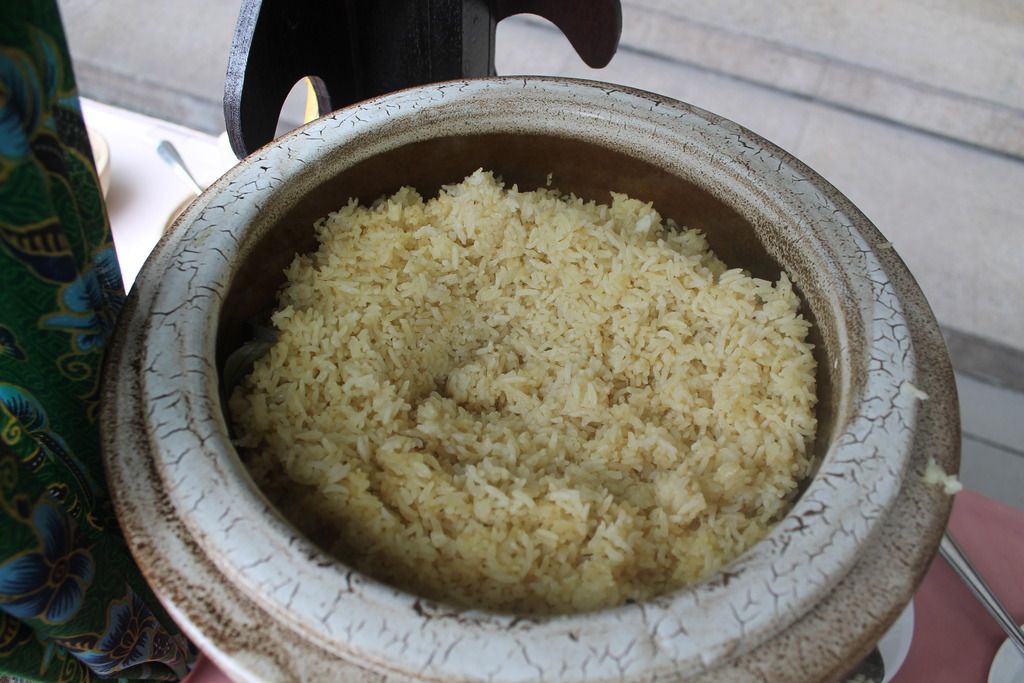 Fragrant chicken rice. There are two types of chicken that you can choose to have with your rice; the steamed version and the roasted version.
Roasted chicken.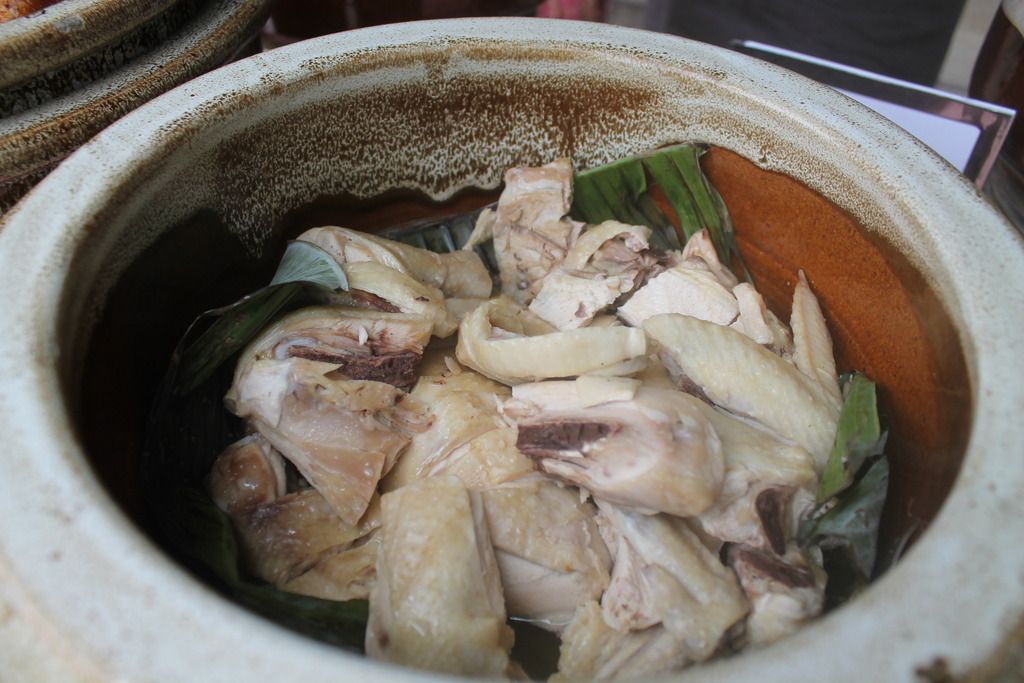 Steamed chicken.
Chicken soup. An optional side to the plate of chicken rice.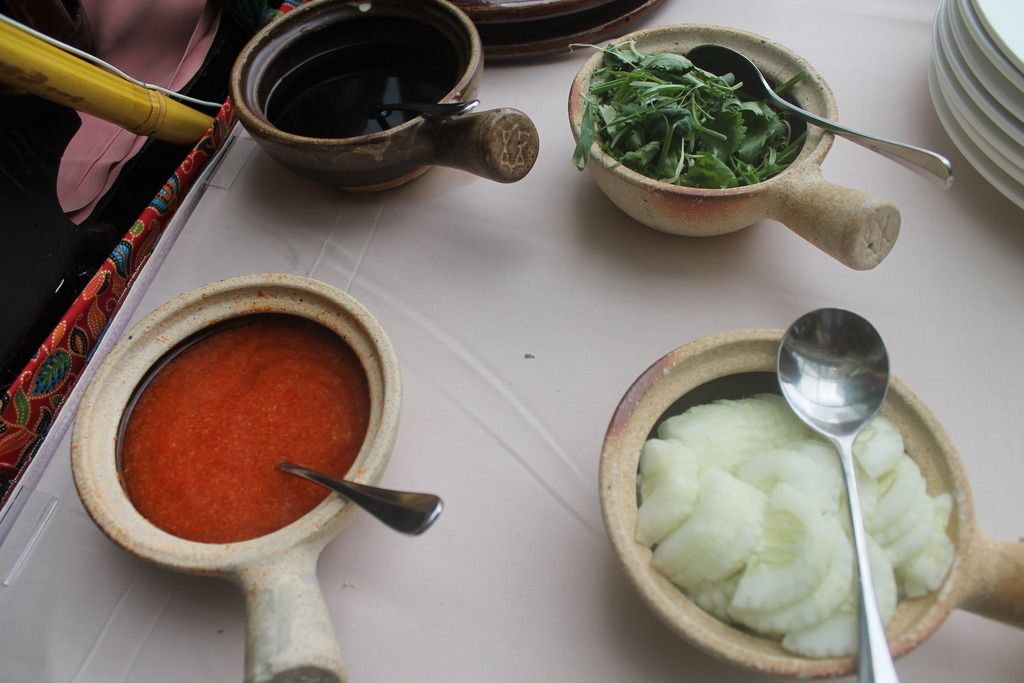 Sambal, soya sauce, cucumber and garnishings for the chicken rice.
Selera Utama consists of assorted traditional favourite that can be commonly found in a Malay kitchen.
Assorted traditional curries and dishes to go with steamed white rice.
Gerai Ulam dan Kerabu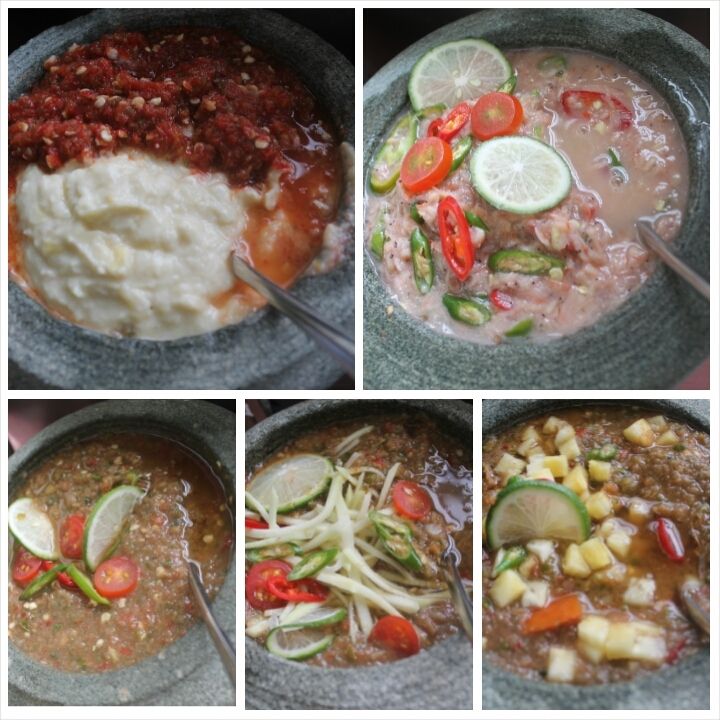 Assorted sambals
Fresh Ulams.
Ikan Pekasam Goreng Berlada.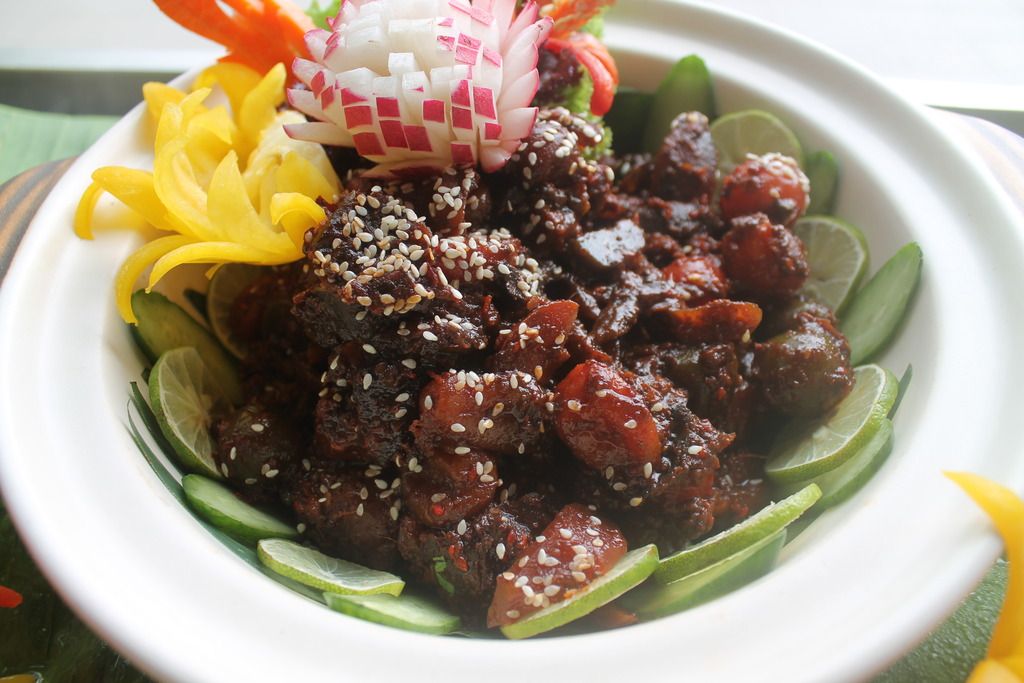 Acar Rampai.
Kerabu Daging was nothing short of sensational.
Kerabu Mangga dengan Udang
Assorted modern and traditional kuih is available for dessert.
Below is the information on the Kampung Poolside Dining Experience in JW Marriott for the upcoming Ramadan 2015:
Poolside (June 17, 2015 onwards)  – RM 95.00 nett per adult and RM48.00 nett per child.
4th Floor (June 17, 2015 onwards) – RM 85.00 nett per adult and RM 43.00 nett per child.
For bookings and reservation :
JW Marriot
183 Jalan Bukit Bintang
55100 Kuala Lumpur
GPS: 3.14765, 101.71372
Tel: 03-2715 9000
Owned by once a meat carver in Buckingham Palace, this restaurant is offering quite a good deal for Ramadan 2015.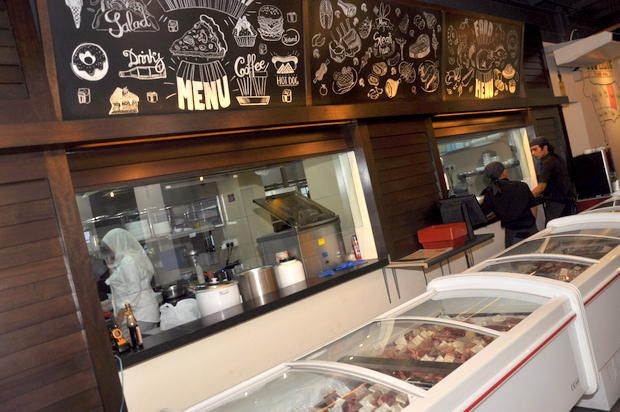 Entering the steakhouse, we were greeted with a lineup of refrigerators that houses chilled raw steaks. To retain the meat quality and texture, their meat are all chilled, and not frozen. Assorted steaks can be found here for your choosing, ranging from as low as RM35++ to RM1k++, depending on the steak's grade and quality.
The most expensive I've spotted in the refrigerator that day is this Matsusaka Wagyu costing RM1008 per 200gram or RM4800 per kg.

You may opt to dine in at the ground floor or at the air conditioned area at the first floor. Here's a picture taken on the first floor.
My wife and I was invited fot their Ramadan media preview and here's sharing with you what they will be offering.There is no buffet at Me'nate but there is 4 type of group steaks with a minimum of 2 person per order.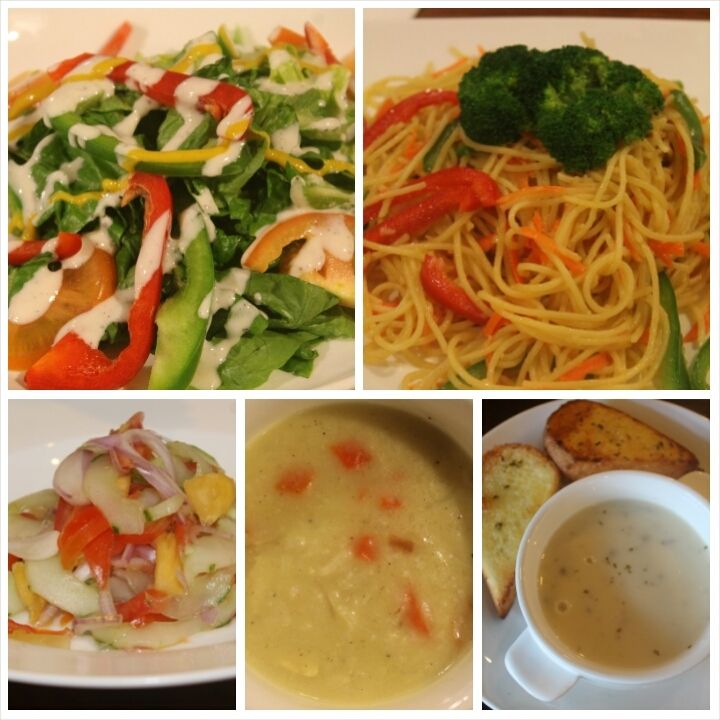 All sets comes with pasta Olio Aglio, mix salad and complimentary dates, fruit(mix fruits), soup of the day, rice of the day(briyani rice/dhal rice/ tomato rice) and free flow drinks.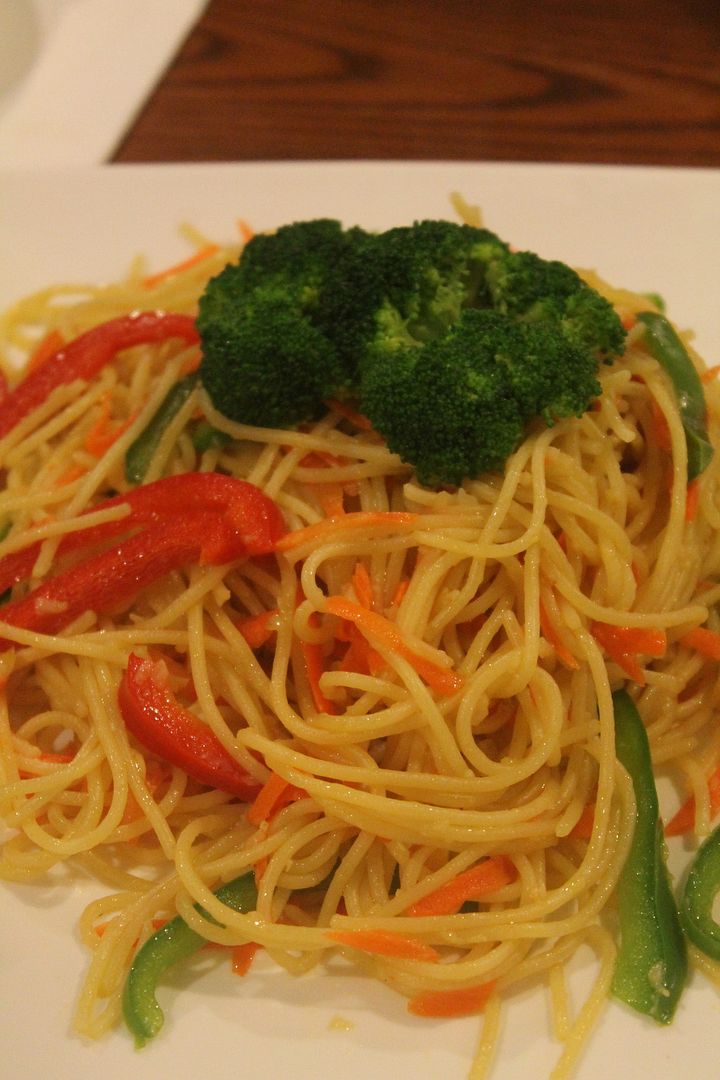 Olio Aglio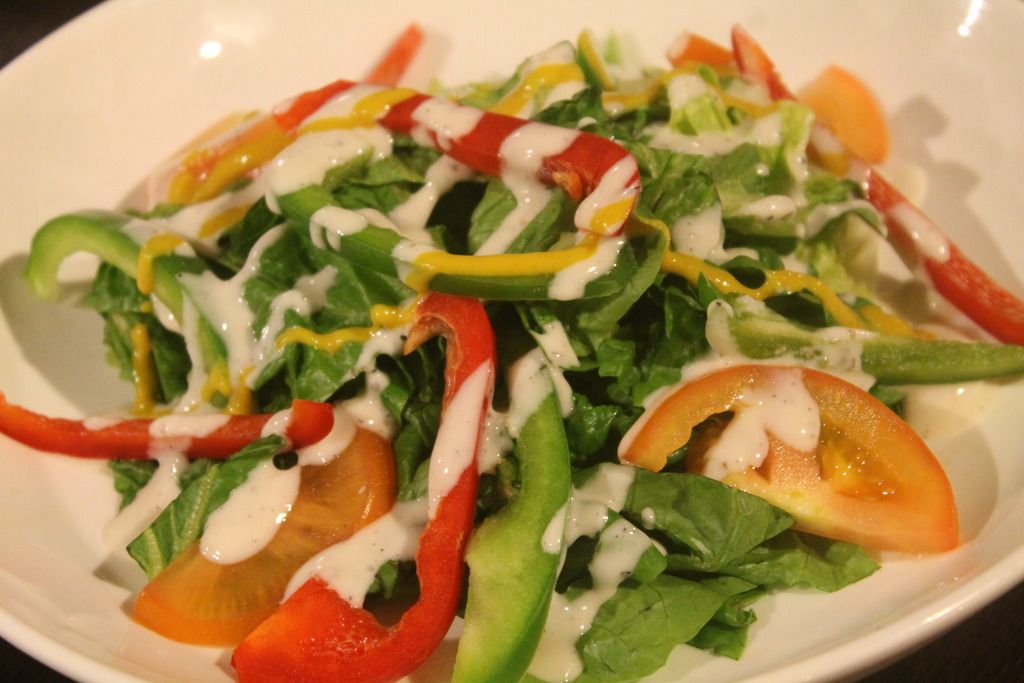 Mixed Salad
Ramadan special, Bubur Lambuk Ayam.
So, what's good here at Me'Nate Steakhub? I assure you that everything is good but here's what we managed to try.
This Heavenly Beef set is priced at RM350 for 4-6pax.
It is a meal set that comes with Crackling Beef served on a bed of 3 types of fragrant rice with a side of salad, soup of the day, fruits, dates and free flow of drinks. There is 3 different flavoured rice served with the meal, Nasi Briyani, Nasi Dhal and Nasi Tomato.
Chef Mustaffa, the once Royal Meat Carver himself taking care of the carving for us.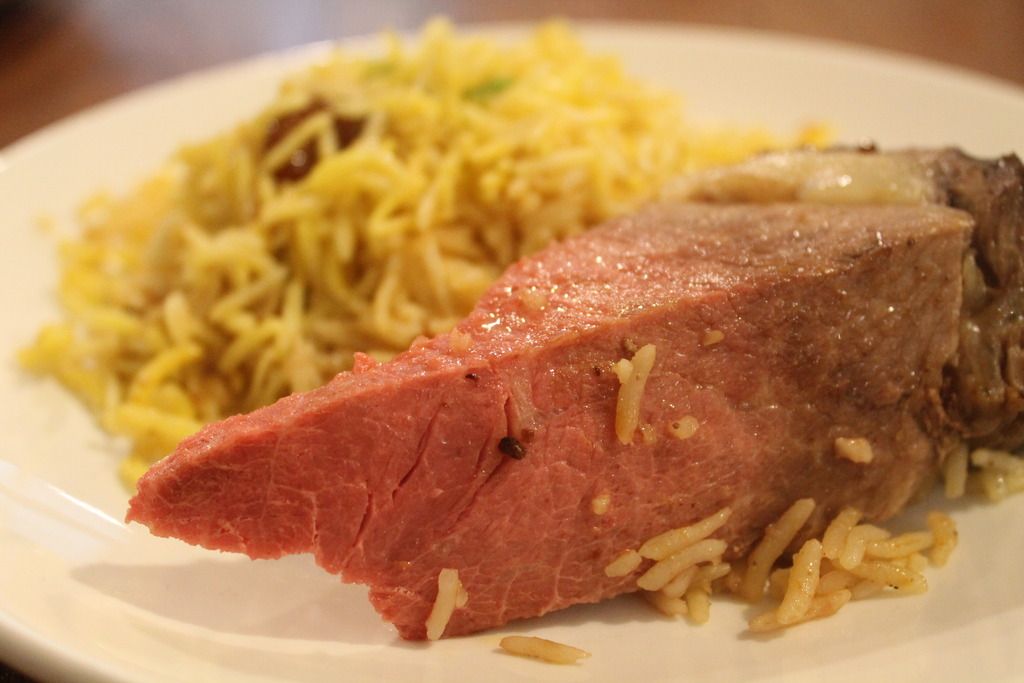 The beef was slowly roasted for 8 hours and was done medium rare. It was flavourful, juicy, moist and positively divine on the palate. The 3 types of rice on the other hand, complement the beef perfectly.
Set A at RM75/person. The set consists of Angus, Beef ribs and Lamb ribs/Ranghost.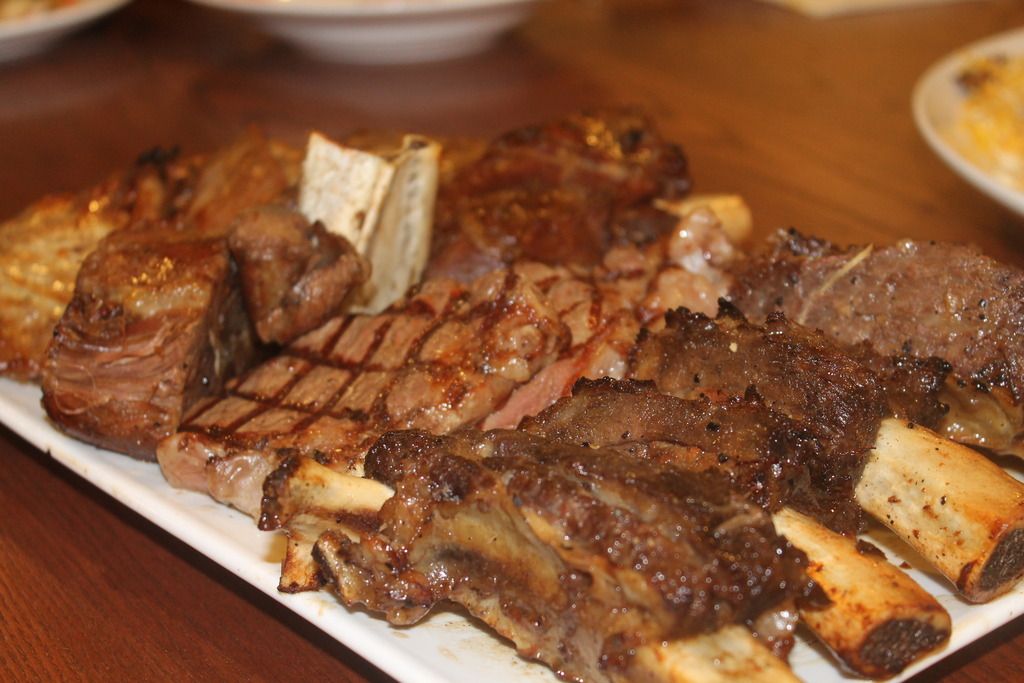 Just like the Heavenly Beef meal, the Angus, Beef ribs and Lamb ribs/Ranghost was magnificently done.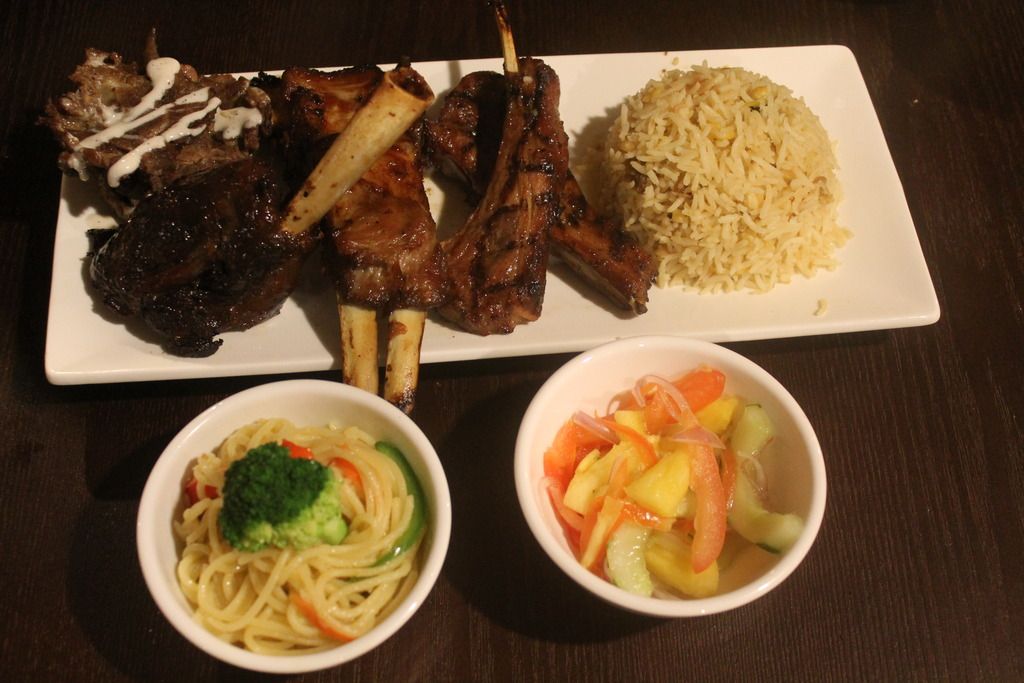 Set B at RM75/person consist of lamb shank, lamb ribs, lamb rack/loin and lamb syabu.
These are not just a meal, but a culinary masterpiece.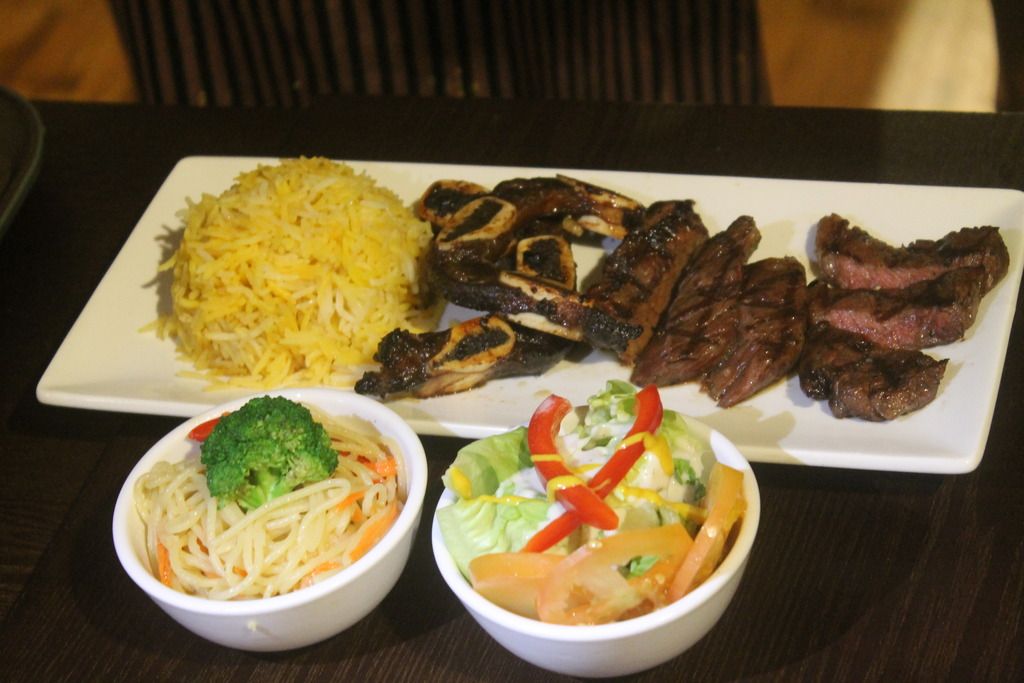 Set D the Wagyu Lover at RM150/person consist of wagyu beef and wagyu beef ribs.
The meat practically melts in the mouth and it actually brings me to heaven and back.
Set A at RM75/person consist of angus, beef ribs and lamb ribs/ranghost.
Set B at RM75/person consist of lamb shank, lamb ribs, lamb rack/loin and lamb syabu.
Set C at RM100/person consist of Salmon, Mussel, King prawn and Scallop/Crab Meat.
Set D the Wagyu Lover at RM150/person consist of wagyu beef and wagyu beef ribs.
Here's the chefs who were responsible for our gastronomic pleasure that night.
There is 3 Me'Nate Steakhub in Kuala Lumpur. Below is the information should you want to give their Ramadan offerings a try. Advance booking is recommended:
Me'nate Steak Hub 
Ampang Jaya Branch
No 16 Jalan Kerja Air Lama Satu,
Taman Shuet Liang,
68000 Ampang Jaya,
Kuala Lumpur
Telefon/Faks: +6 03 4251 3460
Wangsa Maju Branch
25 Jalan Delima 12,
Wangsa Link,
Wangsa Maju,
53300 Kuala Lumpur
Telefon: +6 03 4251 3460
Setapak Branch
C-01 & C-01-03, Starparc Point,
Jalan Taman Ibukota,
Off Jalan Genting Klang,
53300 Kuala Lumpur
Telefon : +6 03 4131 8121
Faks : +6 03 4131 1611
When it comes to Malay cuisine, there is no denial that Malaysia's East Coast serves one of the best. This June, InterContinental Kuala Lumpur teams up with a Malaysian Celebrity Chef that needs no introduction, Zamzani Abdul Wahab fondly known as Chef Zam to bring local cuisine experience to the next level.
Chef Zam has specially crafted a rotational menu to ensure excellent variety and great tastes. The tantalising selection starts with warm and hearty soups like Malay ox tail or sup tulang, then to refreshing appetisers featuring pulut cawan gaul kelapa dan ikan masin, akok berlauk, rojak betik, kerabu taugeh and jantung pisang.
The traditional Terengganu bubur lambuk will be the crowd's favourite as they reminisce the home cooked food and endless of delightful dishes such as gulai udang, kerutuk daging, singang sotong hitam, gulai telur itik, ayam percik and ketupat sotong.
There is also delightful dishes such as gulai udang, kerutuk daging, singang sotong hitam, gulai telur itik, ayam percik and ketupat sotong. Cooked to perfection with freshest of ingredients, the aromatic dish will most definitely entice guests to a second helping.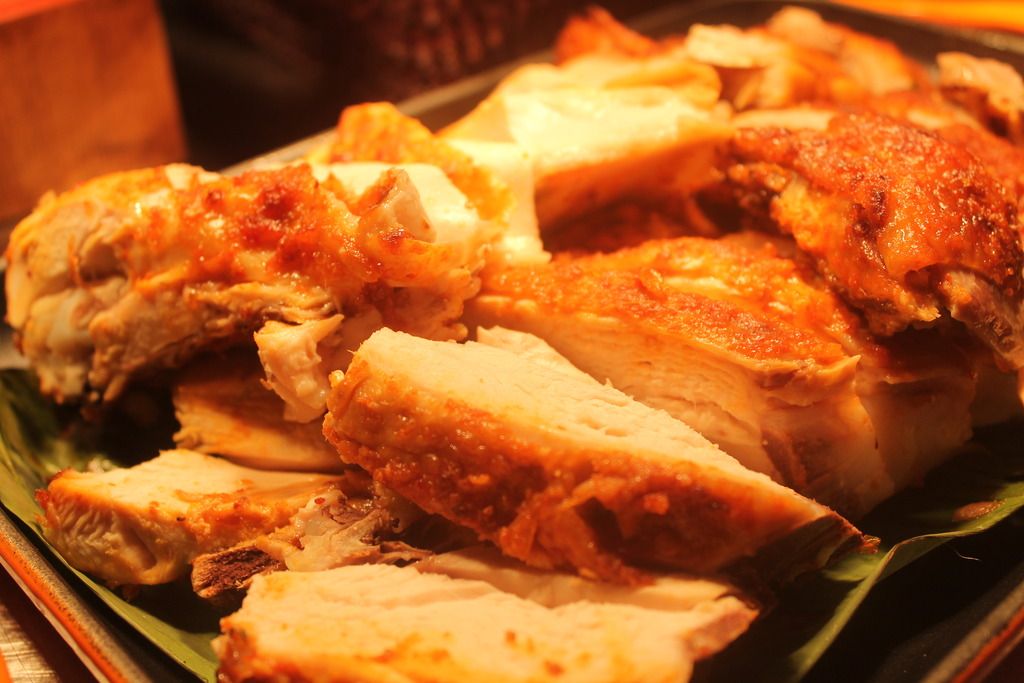 Ayam Percik
Gulai Udang
Gulai Ayam
Gulai Telur Itik
Hati Ayam Masak Kicap
Sambal Tumis Kacang Bendi
The feasting journey moves on to a different beat with 'celup-celup' live station.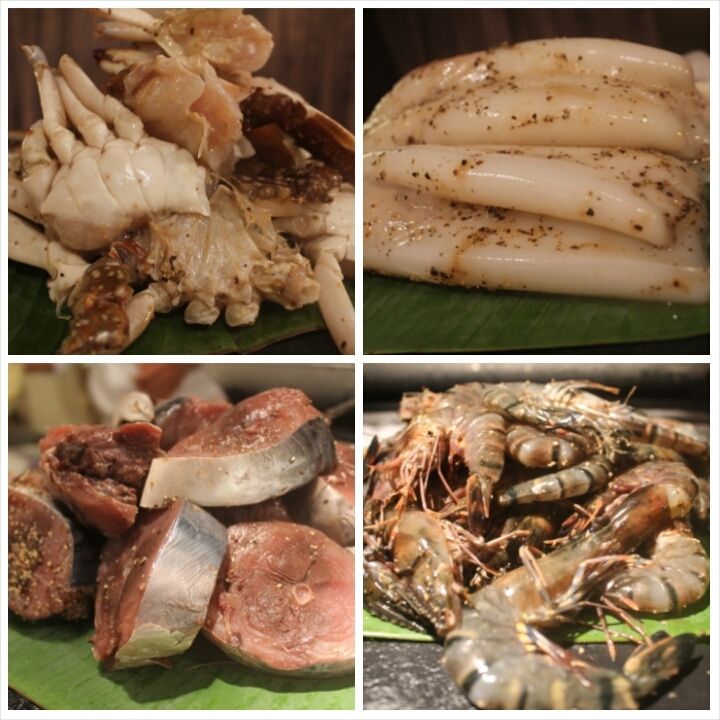 Here, fresh fish, squid, prawns, crab of your choosing is prepared for dipping in piping hot batter and served with sweet chilli sauce and condiments.
Celup Celup Tepung; fresh seafood fried in flavoured flour batter.
Other Chef's recommendations for the promotion includes some of Chef Zam's family heritage recipes that are also famous dishes synonymous to East Coast such as nasi dagang Terengganu with gulai ikan tongkol, nasi kuning with gulai ayam, laksa and mee rebus Terengganu. Cooked to perfection with freshest of ingredients, the aromatic dishes will entice guests to a second helping.
Mee Rebus Terengganu
A must try, Bubur Lambuk Terengganu
Discover the sweeter essence of the East coast in the dessert section featuring traditional medley of bengkang telur manis, serikaya telur, penganan labu, hati kesuma, terembas, puteri mandi, cik abas demam, and wajid durian. The buffet spread also pleases all appetites with international selection such as seafood on ice, freshly flown in sushi and sashimi, roast carvings and pasta live station.
Seafood on Ice
Sushi and sashimi
Meat carvings
The 'Selera Pantai Timur bersama Chef Zamzani' is available from 8 to 17 June 2015 where guests will have the chance to savour all of East Coast's favourites in the relaxing ambiance of Serena Brasserie during the buffet dinner available from 6:30pm to 10:30pm priced at RM128nett per adult and RM64nett per child.
SERENA BRASSERIE BERBUKA PUASA BUFFET
'The journey of Malaysian East Coast Flavours' will continue to be featured during Serena Brasserie's Berbuka Puasa buffet from 18 June to 15 July 2015. Dinner buffet is priced at RM139nett per adult on the first and fourth week of the month of Ramadan, and RM152nett per adult on the second and third week of Ramadan. Spacious prayer room located at Level 5 is available for the convenience of Muslim guests with separate male and female prayer rooms.
Offering guests a relaxing and spacious dining ambience, Serena Brasserie presents a leisurely breakfast, lunch and dinner featuring a lavish buffet spread of international choices, Japanese specialties and all-time local favourites throughout the week, set against the backdrop of a panoramic view of the lobby's waterfall and lush garden landscape beyond its floor-to-ceiling glass windows.
For more dining reservations or for more information on Serena Brasserie, call +603 2782 6000 / +603 2782 6228 or email foodandbeverage@intercontinental-kl.com.my or visit us at www.intercontinental-kl.com.my. Follow us on Facebook and Instagram @intercontinental.kualalumpur and Twitter @ interconkl.
My wife is a shopaholic, and apparently she has just discovered a place to shop for clothing to wear for the upcoming Hari Raya and drags me to check it out last Saturday. It's at Jakel Mall, locates somewhere around Jalan Munshi Abdullah. According to her, Jakel will be launching a new collection suitable for the whole family. And as usual, when it comes to shopping for new clothes, she was right.
Jakel launches new baju raya collection for the upcoming Hari Raya Aidilfitri and introduces high profile local celebrities with their own Baju Raya clothing. They are Rozita Che Wan and Nabil Ahmad as well as the fictional Upin Ipin. All of them have their own collection of raya clothing. The clothing are for the gentlemen, ladies and children respectively.
From left: Nabil Ahmad and the lovely Rozita Che Wan, donning their own collection of Baju Melayu and Baju Kurung (Baju Melayu Nabil and Baju Kurung Che Ta).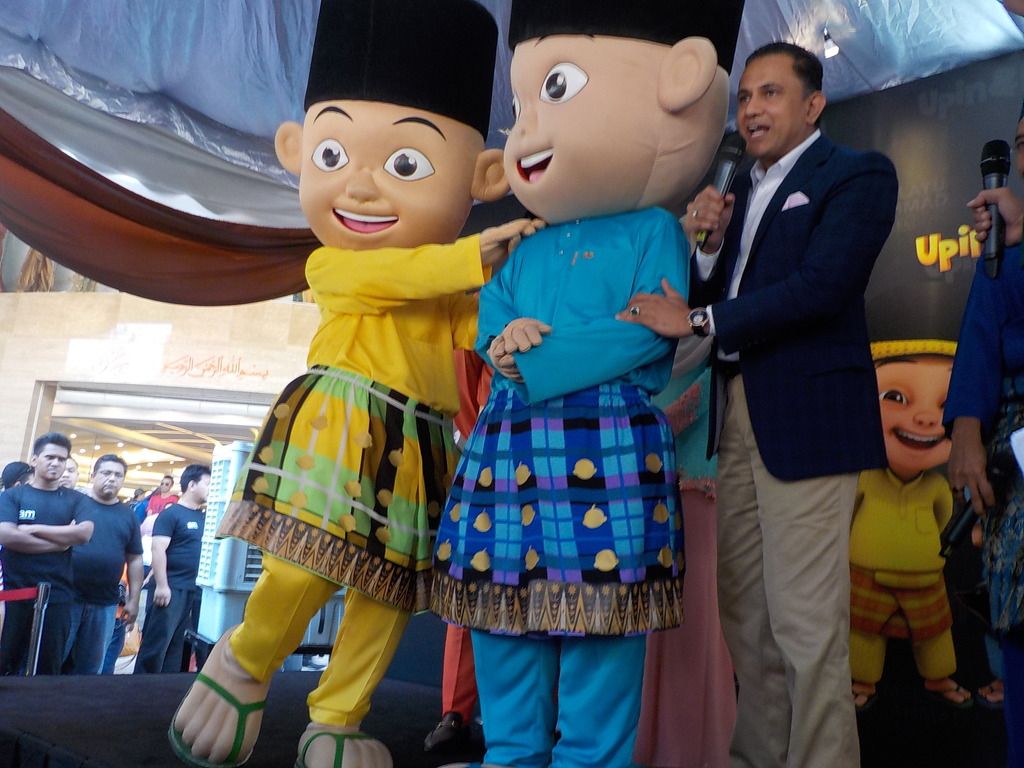 For children, there's the Upin Ipin label. See the famous local animated character Upin Ipin? They are wearing Baju Melayu. These are what Jakel is offering to little boys nationwide. Cute, right?
Raya Clothing for the whole family sold in Jakel stores nationwide. From top left: Baju Melayu Nabil, Baju Kurung Che Ta. From bottom left: Baju Melayu Upin dan Ipin and Baju Kurung Moden for little girls.
Here's Baju Kurung Che Ta. Lovely collection and my wife was practically drooling over it and wants at least a pair to wear. Been pestering me for it. I don't get it though. She buys herself plenty of new dresses every month, but she still complains of not having enough to wear. The same goes with her shoes and bags. So many at home and yet always 'nothing to wear'. But I know better not to point this out, of course. 😛 I prefer to lead a peaceful and happy life.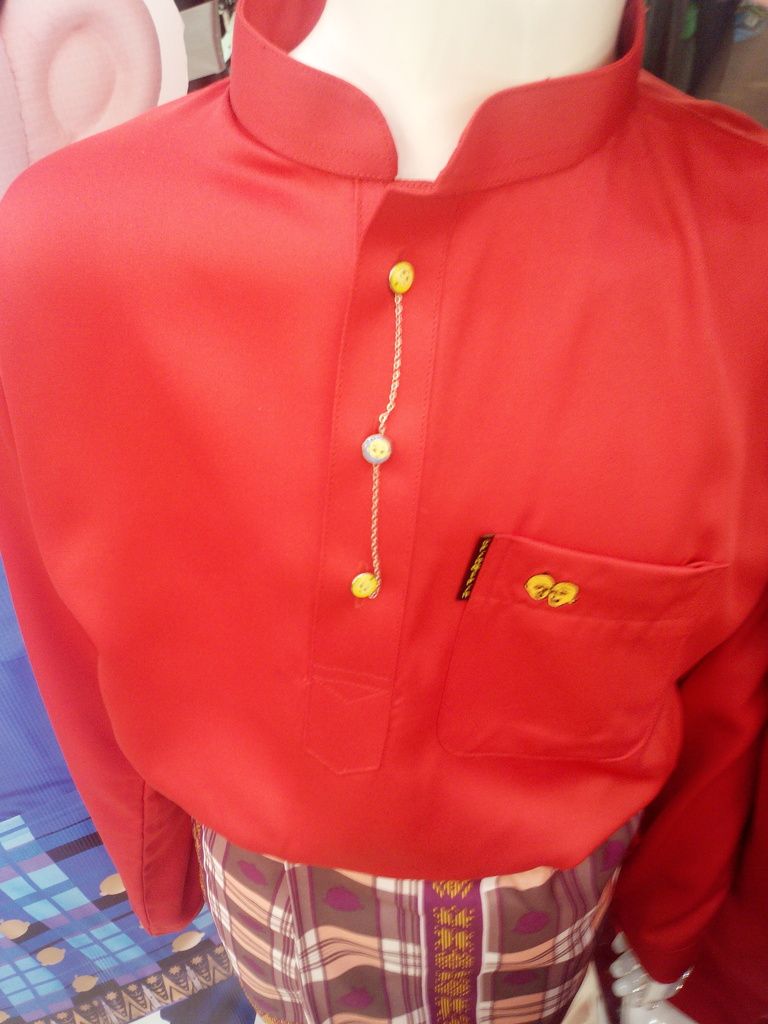 Spotted this Baju Melayu Upin Ipin for little boys.
The Baju Melayu buttons are not the usual ones we are familiar with. They are made to look like Upin Ipin's characters and I dare to bet no little boys would complain about wearing sampin with Upin Ipin character's prints on it. Safe to say, my son is also eye-ing on this pair of Baju Melayu, so I guess we will be making a trip to Jakel again to shop for raya clothing soon. 😛
These clothing can be bought from Jakel stores nationwide.
Here's a lil note to the readers. Keep a lookout on Gempak Raya Bersama Jakel 2015 event where there will be Happy Hour and flash sale with irresistible promotions nationwide.
Below is the tentative:
13.6.2015 – Jakel Mall KL (Upin Ipin dan Nabil)
19.6.2015 – Jakel Kubang Kerian (Upin Ipin, Raykal, Mia Sara dan Nabil Ahmad)
20.6.2015 – Jakel Mall KL (Aaron Aziz, Upin Ipin, Raykal, Mia Sara, Che Ta/Zain dan Nabil Ahmad)
21.6.2015 – Jakel JB (Upin Ipin, Raykal, Mia Sara dan Nabil Ahmad)
27.6.2015 – Jakel Shah Alam (Aaron Aziz, Upin Ipin, Raykal, Mia Sara dan Nabil Ahmad)
For more info on current promotions, head over to their website HERE