Utara Coffee House in Armada Hotel, PJ has been my wife and my own personal favourite place to dine. Good service, good ambiance, attentive staff, and usually we have nothing to complain about by the end of our meals. The most recent visit for their American BBQ promo is no exception. American BBQ at Utara Coffee House, Armada Hotel PJ. The American BBQ will be ongoing from 1 Nov 2014-1 Dec 2014.The food is not only fabulously prepared but have an affordable price tags too. So, ladies and gentlemen, if you are looking for a place to dine with your spouse, friends or colleague, just head to Armada. You couldn't possibly go wrong over there.
We enjoyed what they had to offer, and here's sharing with you what we had: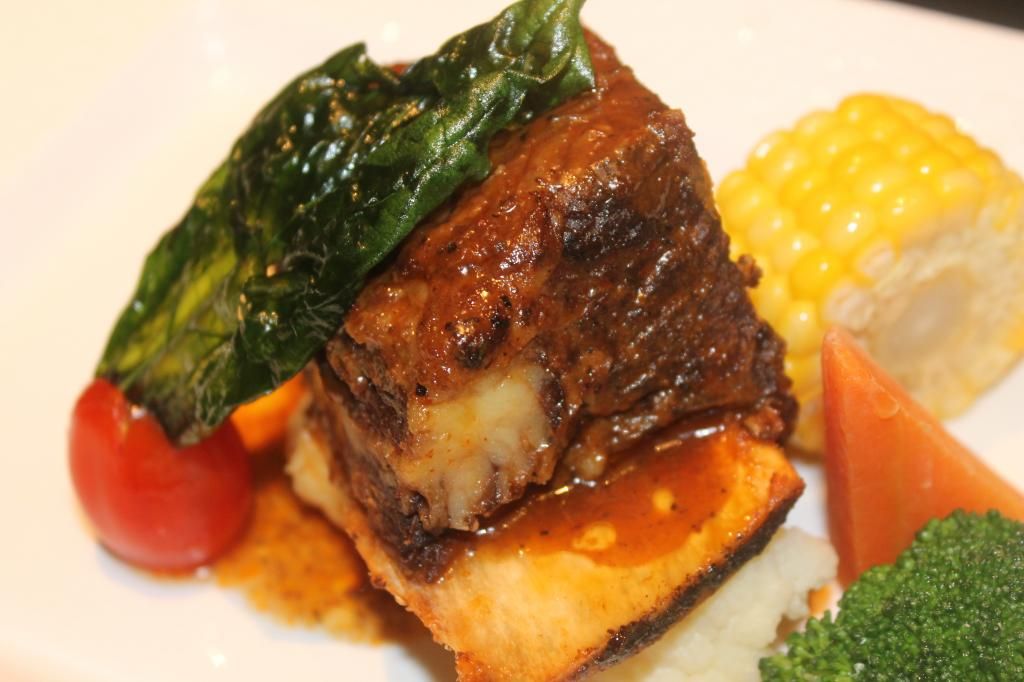 Chicago Beef Ribs (RM 45.00). Braised spare rib in sweet onion BBQ sauce,served with mashed potatoes and fresh vegetables.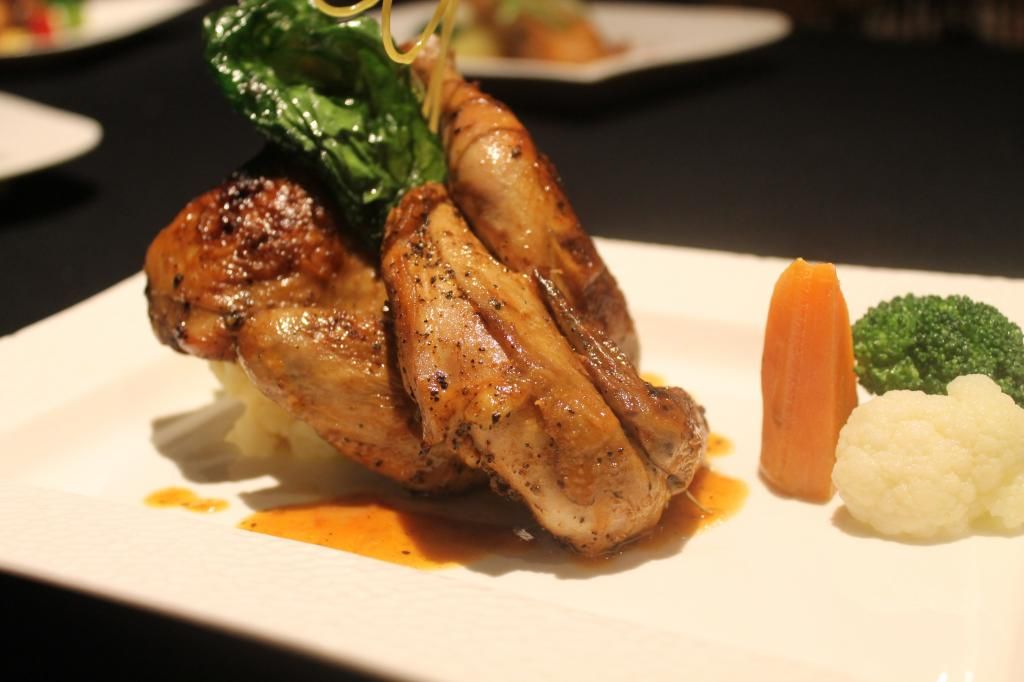 Latin American Chipotle Spring Chicken(RM 32.00)Marinated smoked dried Jalapeno chicken charbroiled, served with potato and farmer's vegetables.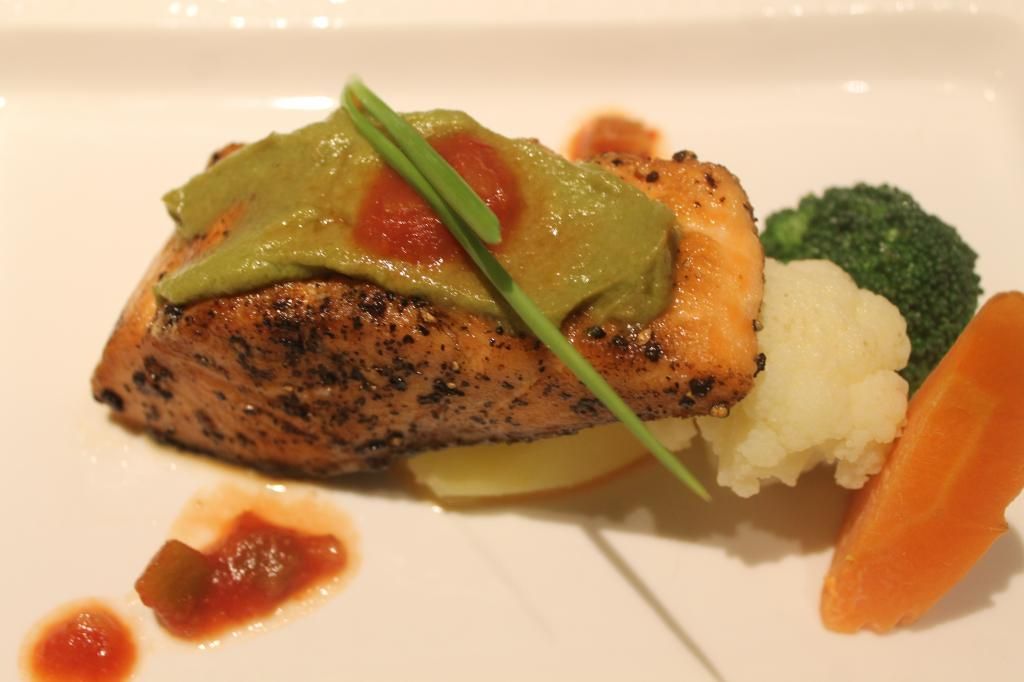 BBQ Salmon Steak (RM 32.00) Lemony marinated salmon steak grill,served with avocado tomato salsa, potato & farmer's vegetables.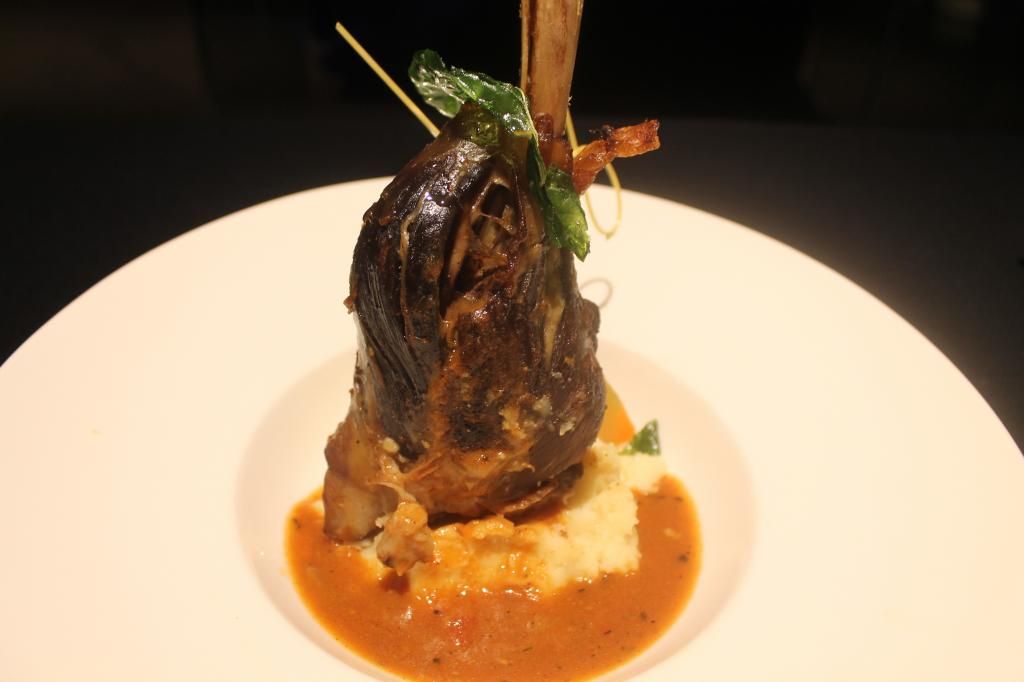 Texas Osso Bucco (RM 43.00) Quite a tongue twister to pronounce but this lamb shank with honey BBQ is marinated and charbroiled to perfection. Served with ginger mustard BBQ sauce and a bed of buttery and creamy mashed potatoes.
Hawaiian Barbeque (RM 40.00) If you fancy some variety, then go for this hearty mix of tasty beef, chicken and lamb cutlet.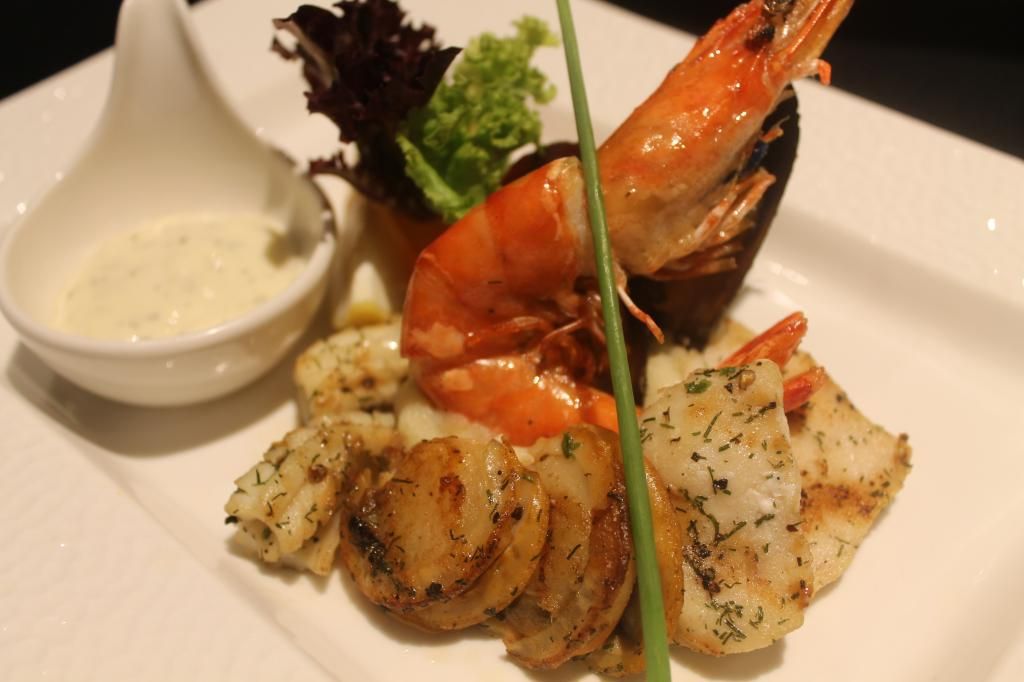 Fisherman's Treat (RM 38.00). Any seafood lovers would be tempted to reel this in. This platter consists of a grilled combination of seafood, fish, prawns, mussels and squid, served with garden salad and lemony BBQ sauce.
For booking and reservation please contact:
Armada Petaling Jaya
Lot 6, Lorong Utara C, Section 52
46200 Petaling Jaya
Selangor Darul Ehsan Malaysia
Tel : (603) 7954 6888
Fax : (603) 7956 8088
Email: armada@armada.com.my
Are you a parent? I am. My son is currently in primary school, and I find it difficult to find a suitable edutainment show for him to watch. But lucky me, Chi & ChaCha, Asia's first children edutainment series featuring live action celebrity hosts, song, dance, music and 3D animated baby animal characters is here to the rescue.
ChiChi & ChaCha
It is currently being aired on Astro Ceria (Channel 611) & Astro Maya HD (Channel 135) every Saturday and is targeted for children from kindergarten to early primary. It's really a good show for kids.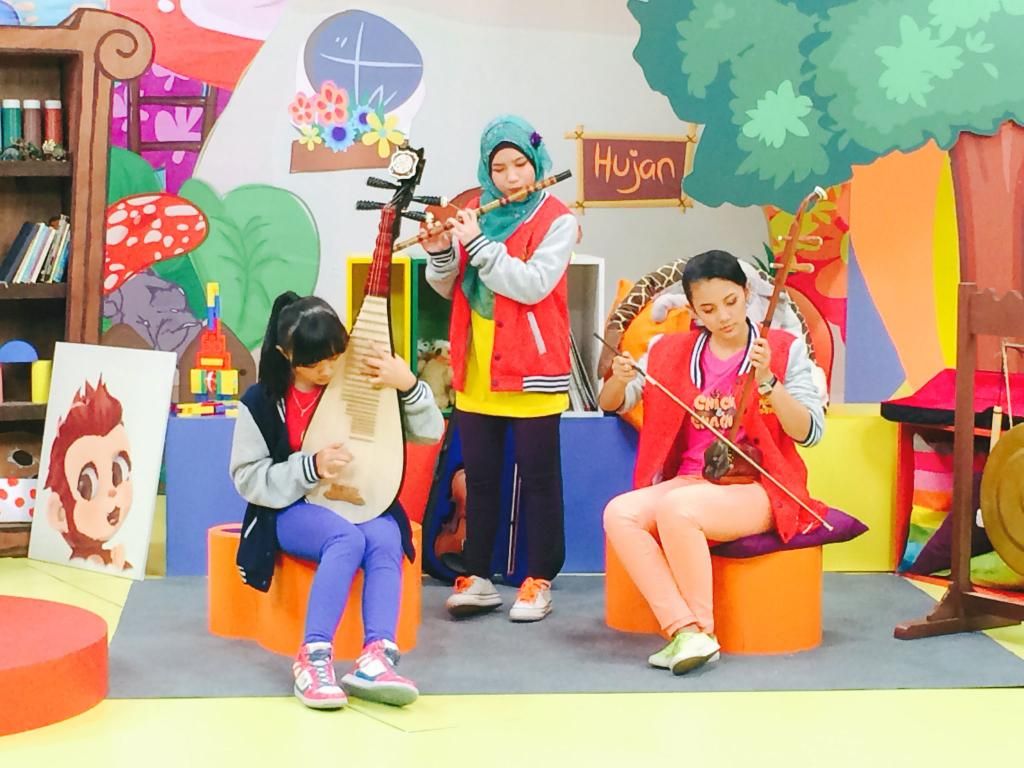 Kids will be able to learn lotsa things though various ways while watching the show. All of these fun and educational things run throughout the episodes for both children's learning enjoyment. Chi Chi & Cha Cha edutainment show include 3D animation, which are exciting ways for children to remember the lesson.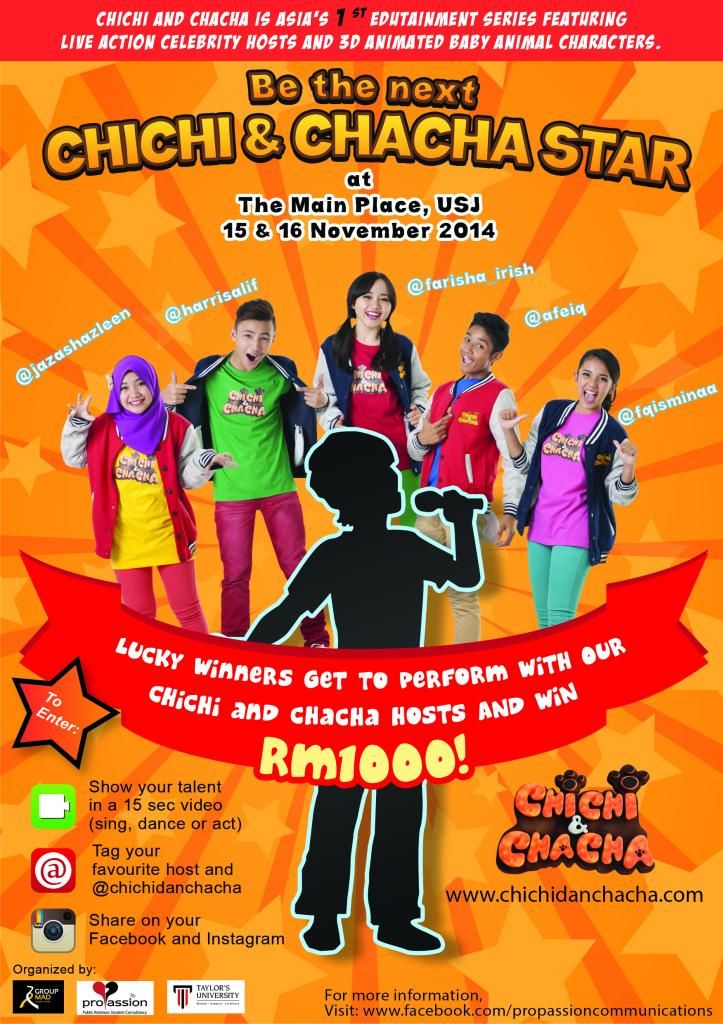 And here's a good news for parents out there. There will be a star search for kids to be next ChiChi & ChaCha Star.
Register yourself at http://goo.gl/forms/YlQy3bx5VC
Take a video of your talent in less than 15 seconds on Instagram (sing, dance or act) then share it on your Facebook account
Shout out "Saya nak jadi bintang ChiChi & ChaCha" in your video
Tag one of your favorite hosts ( @afeiq, @farisha_iris, @jazashazleen, @harrisalif, or @fqisminaa) and @chichidanchacha )
*30 entrants will be picked for the Challenge Round on 15th November where they will be given 90 seconds to showcase their talents. From this group, the Top 10 will be selected to proceed to the Grand Final on 16th November. They will be tested based on 3P's – Performance, Potential and Personality. All finalists will be given maximum 4 minutes to showcase their talents and dance to CC2 songs.
For more infomation about it, please go to http://www.chichiandchacha.com
Hailing from the award-winning Si Chuan Dou Hua in Singapore, Master Dim Sum Chef Peng Yi Chun's culinary showcase marks the launch of Si Chuan Dou Hua's Dim Sum Feast, comprising a mouth-watering repertoire of 58 items available from 1 November 2014 to 31 January 2015.
Kicking off the promotion, Guest Chef Peng will personally showcase the Sichuan art of knife shredding noodles in the restaurant from 1 to 9 November 2014.Chef Peng is shredding noodles from a piece of large dough in quick strokes.
Conveniently located at the heart of Kuala Lumpur's bustling shopping belt, Sichuan Dou Hua at Parkroyal Kuala Lumpur serves up a dining experience that exudes elegance and style with authentic Sichuan and Cantonese cuisine that delights all.
The Dim Sum feast is available for lunch from 12.00 noon to 2.30pm from Mondays to Fridays and for brunch from 10.00am to 2.30pm on Saturdays and Sundays from 1 November 2014 to 31 January 2015 at RM58 nett per pax. Savings applies for selected bank card members. The restaurant is pork-free and children friendly.
My wife and I were invited to sample a preview of what Si Chuan Dou Hua have to offer and below is some of the dim sum dishes that you can expect during the feast: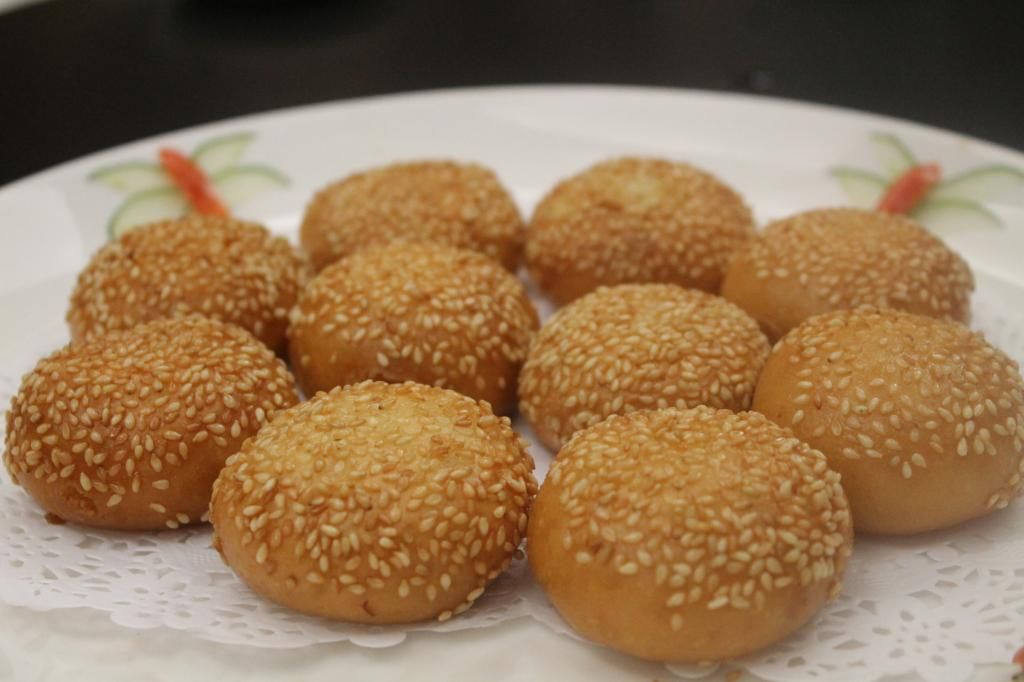 Pan-fried Pancake with Chicken Floss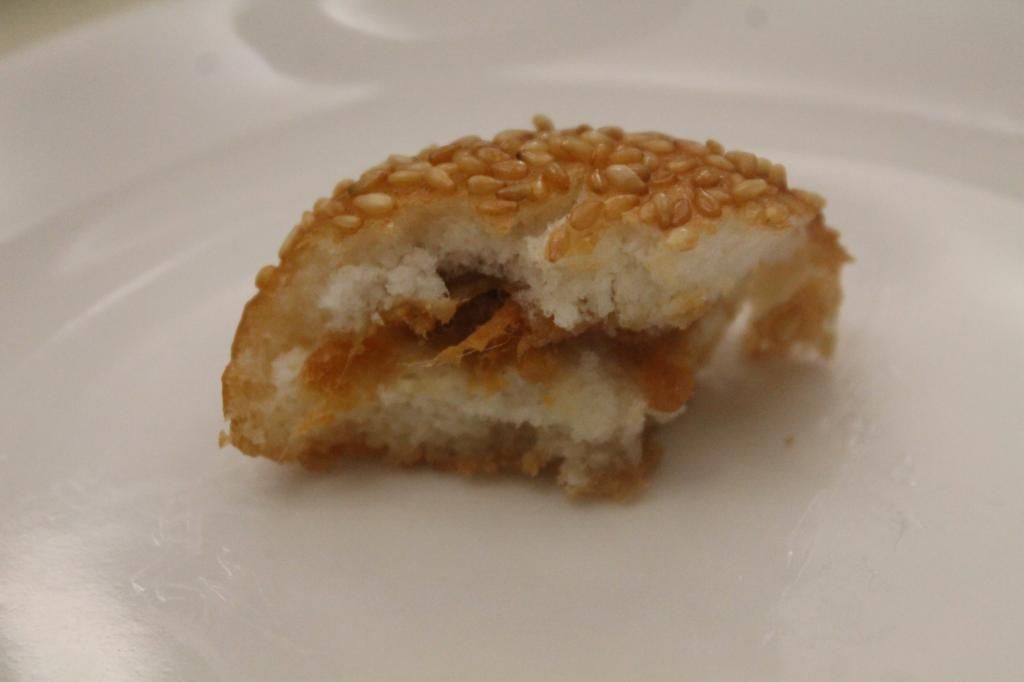 Physically it looks like our local Nyonya kuih, Ondeh-Ondeh. Fried, small in size and topped with sesame seeds. But if you are expecting it to taste like one, then you'll be amazingly surprised. This dimsum is filled with the savoury filling of finely made chicken floss. It was perfectly fried and not greasy at all. Highly recommended for those who loves fries food items.
Steamed Chives Dumpling comes with beautifully thin translucent skin. You may dip this into some spicy sauce but it is good to have on it's own. Juicy and bursting with flavours.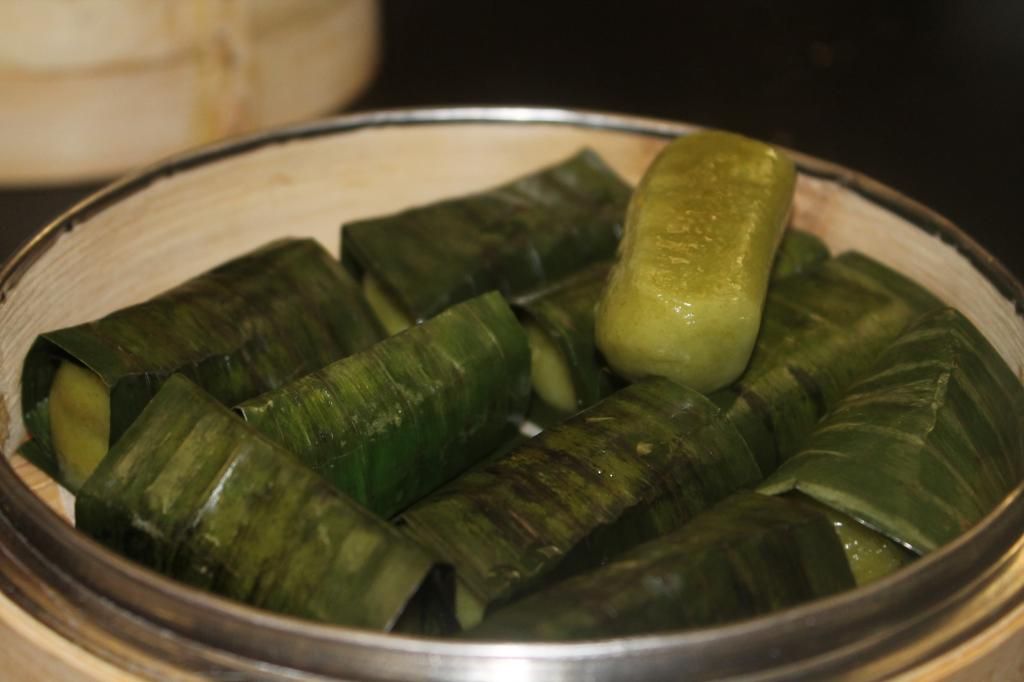 Minced Chicken Dumpling Wrapped in Banana Leaf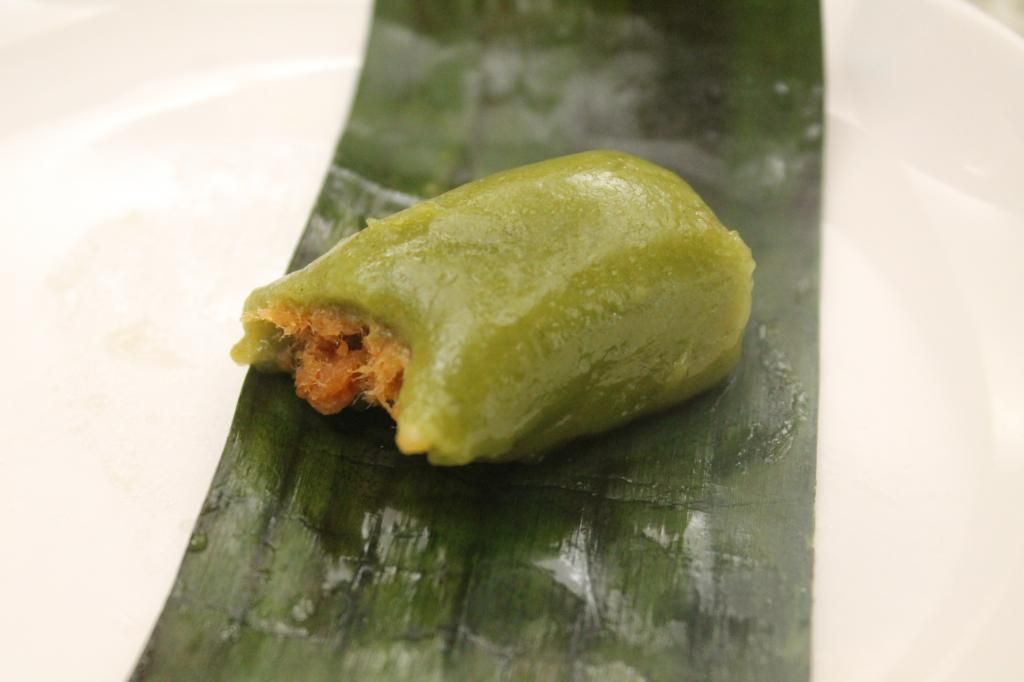 This item is made from glutinous rice flour and filled generously with minced chicken. A tad chewy and quite challenging to eat for me but it's simply delicious and flavourful and I wish I could have seconds.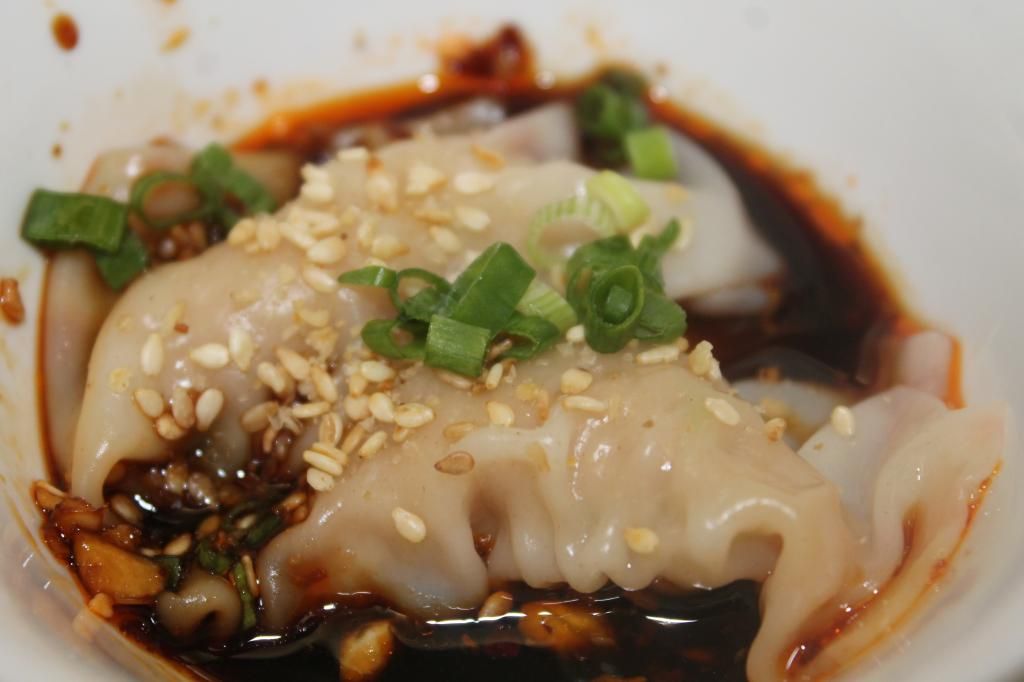 Minced Chicken Dumpling in Chili Oil may look intimidating to some, but don't let the flaming red chilli oil scares you. It is not as spicy as it looks and such a divine thing to have. But those with sensitive tongue will find having a piece of this can be quite a tongue numbing experience. The chilli oil gives you quite an aftertaste, but the problem will go away if you wash it down with the accompanying Chinese tea.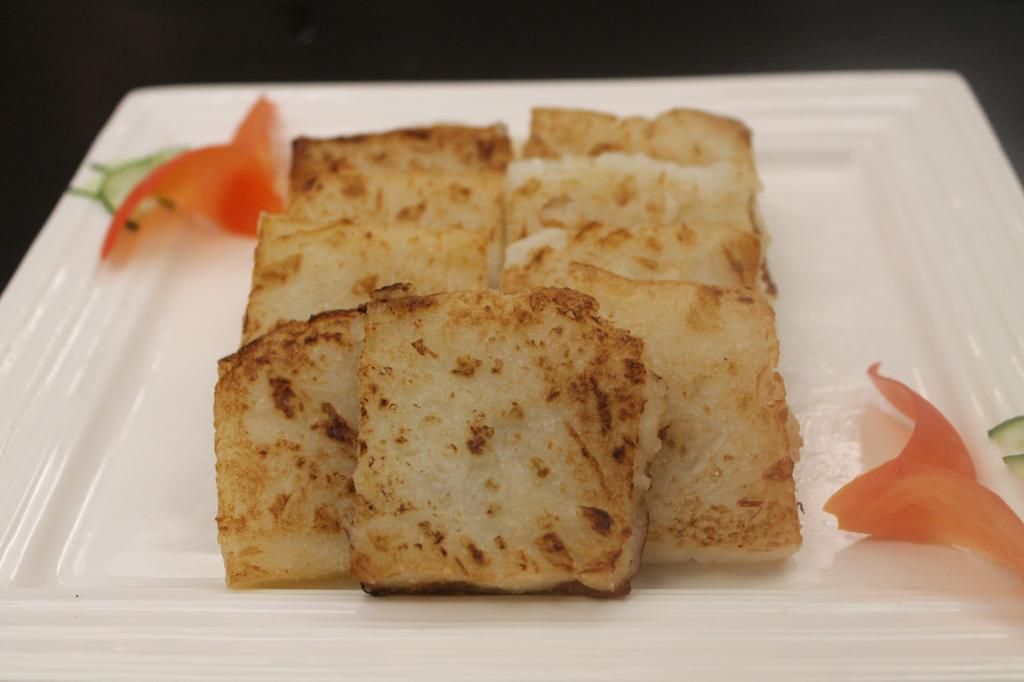 Pan Fried Carrot Cake with Dried Scallop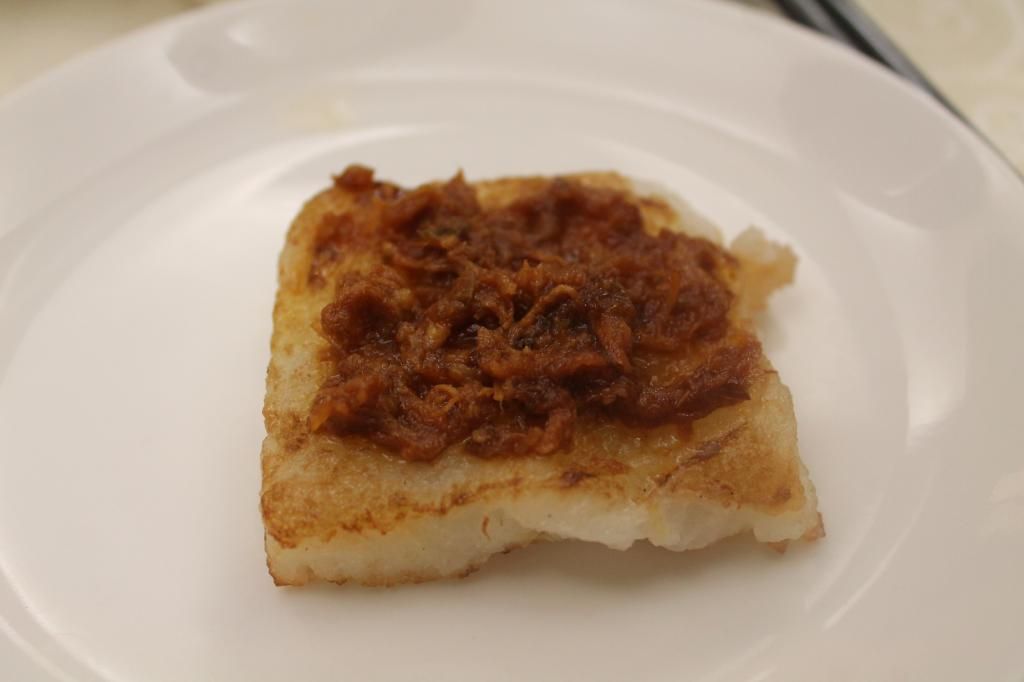 With XO sauce on top, this humble dimsum dish is simply irresistible. It reminds me of home and the good old times when I was still growing up where these are served for tea. Definitely approve this piece. A must try item if you ask me.
Steamed Celery Dumpling with Conpoy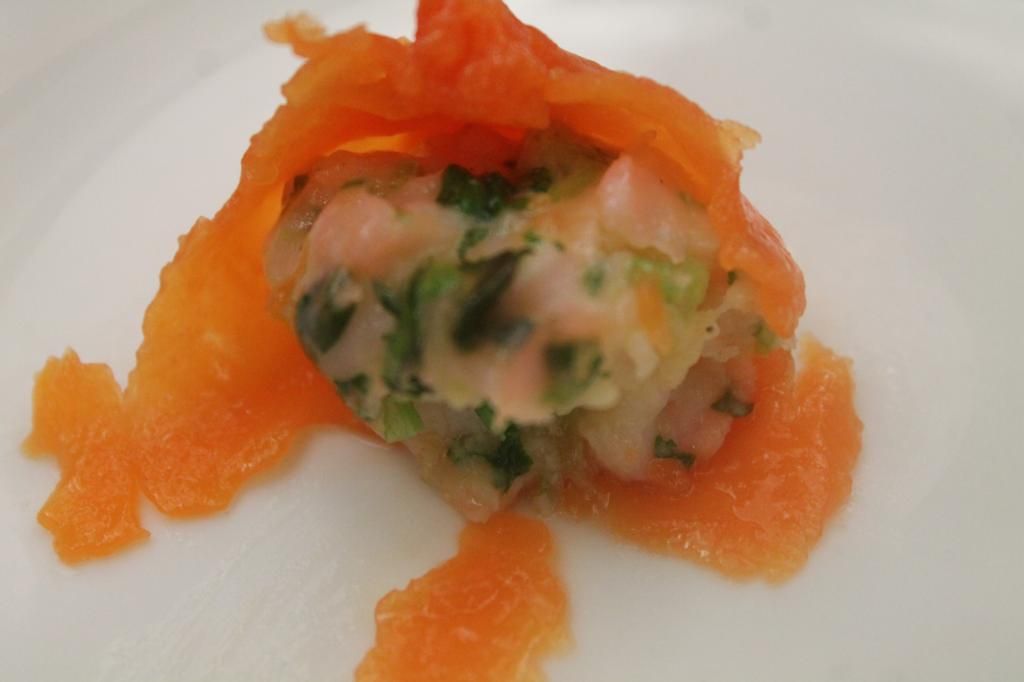 Easily voted the most striking dimsum that we had that day. The colourings comes from carrot juice and have quite a unique taste to it.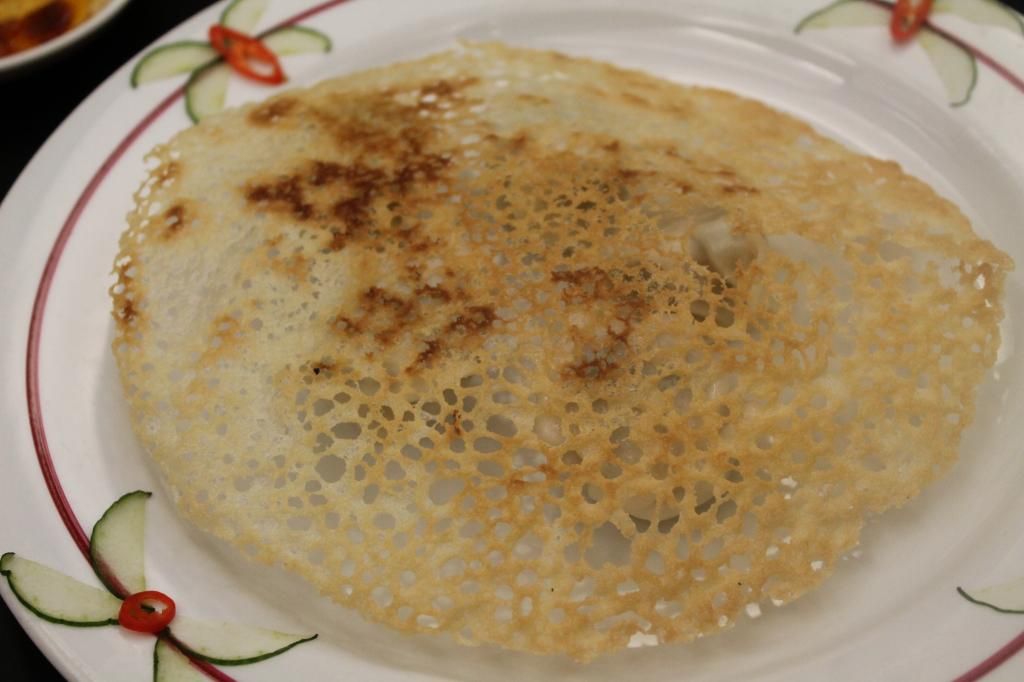 Pan fried Minced Chicken Dumpling with Chives. The dumplings are served with a thin layer of flour batter that is lightly fried to form a beautiful crusty pancake.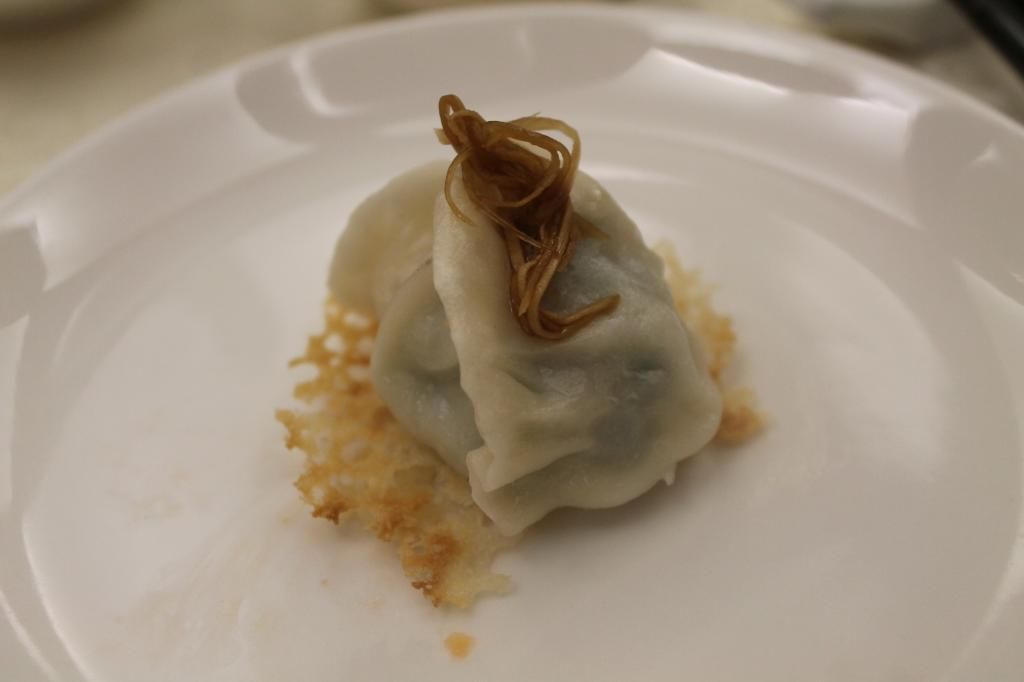 Taken with a special ginger sauce, these dumpling proves to be a very interesting dish on the palate. It has a unique taste and texture.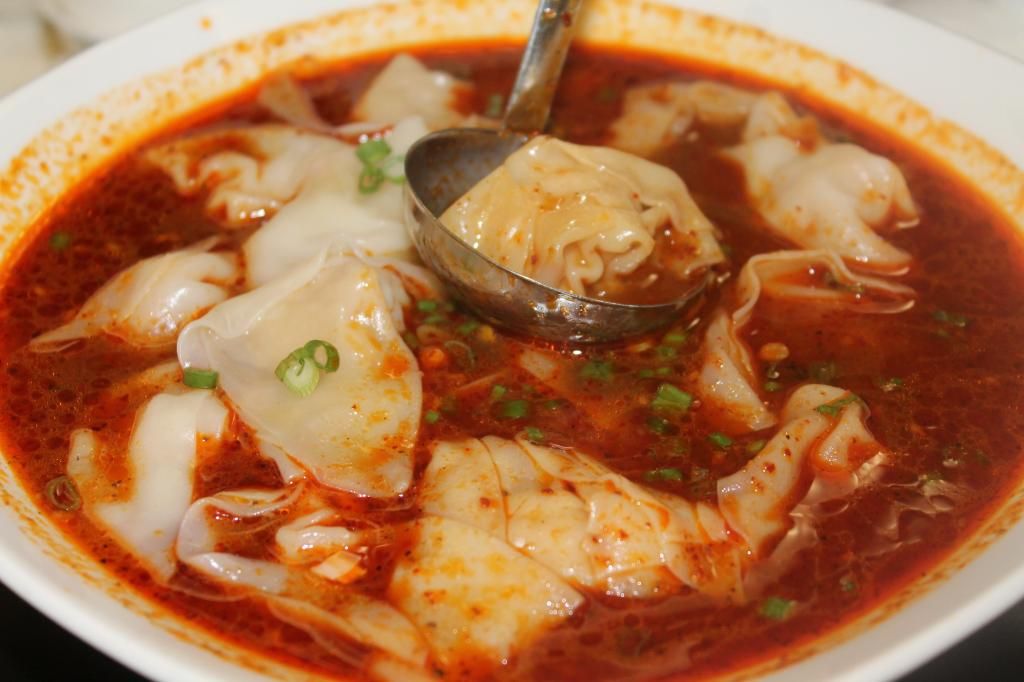 Boiled Mince Chicken with Hot and Sour Sauce may not look so appealing in comparison to other beautifully crafted dimsum, but never judge a dish by it's presentation. My fussy eater son had five piece of these and that is more than enough to say how good the dish was.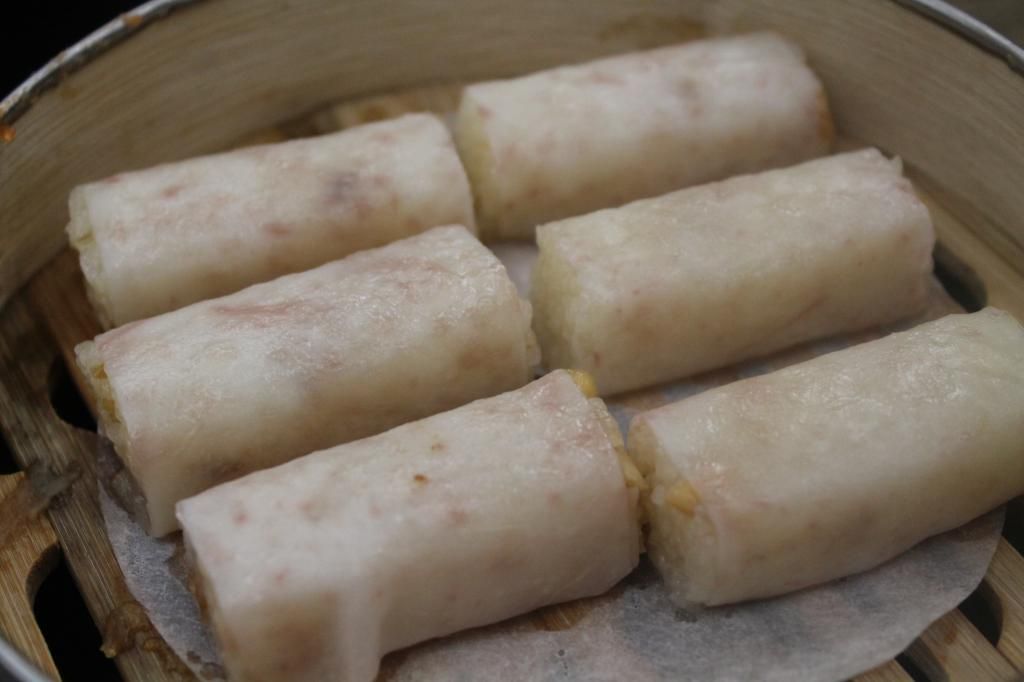 Steamed Glutinous Rice with Dried Shrimp Wrapped With Yam was a tad sweet and chewy, but I enjoyed these very much.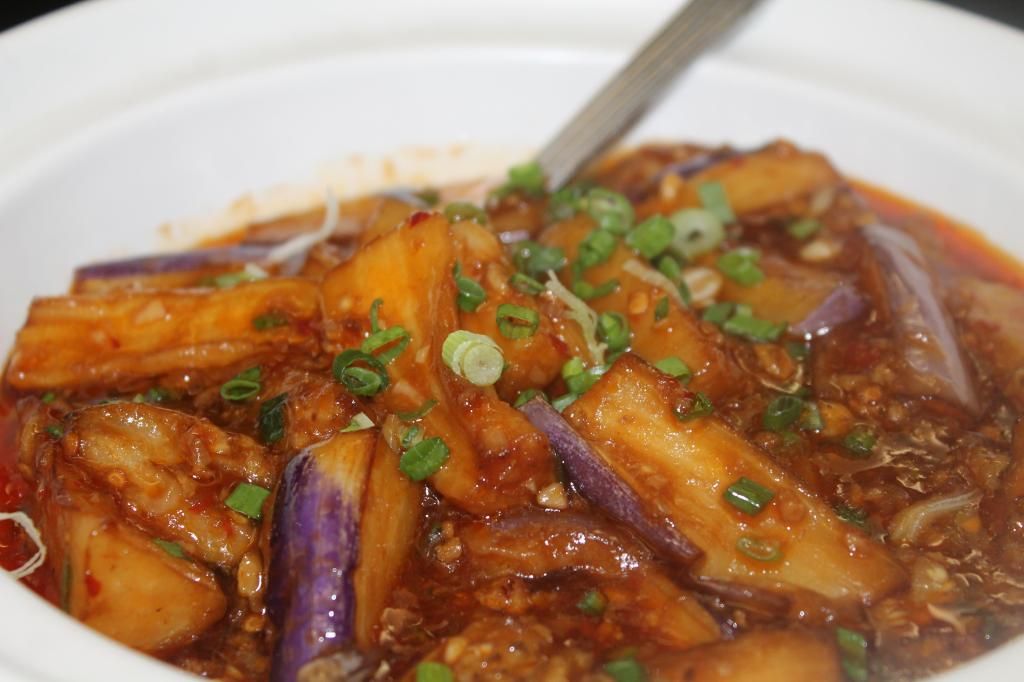 Braised Eggplant with Garlic and Chili Sauce is practically begging for a bowl of rice to accompany it. The eggplant was fresh, succulent and fully absorbs the chilli sauce flavours.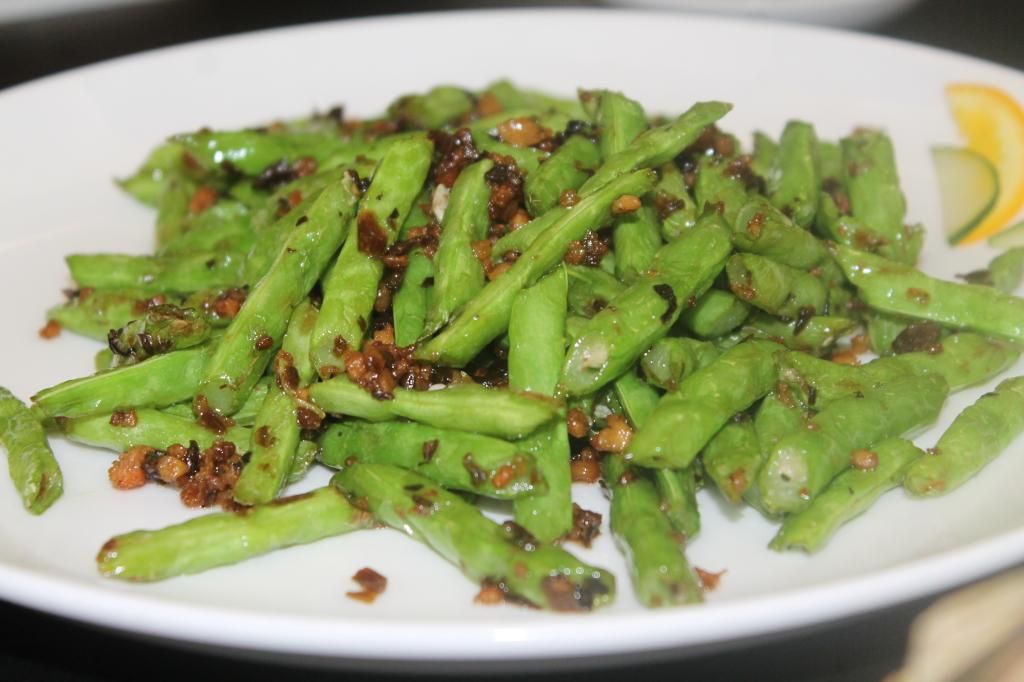 French Beans with Minced Garlic. I'm not a fan of beans of any variants but sampled these nevertheless. Like the eggplant dish, this would go very well with a howl of piping hot white rice too.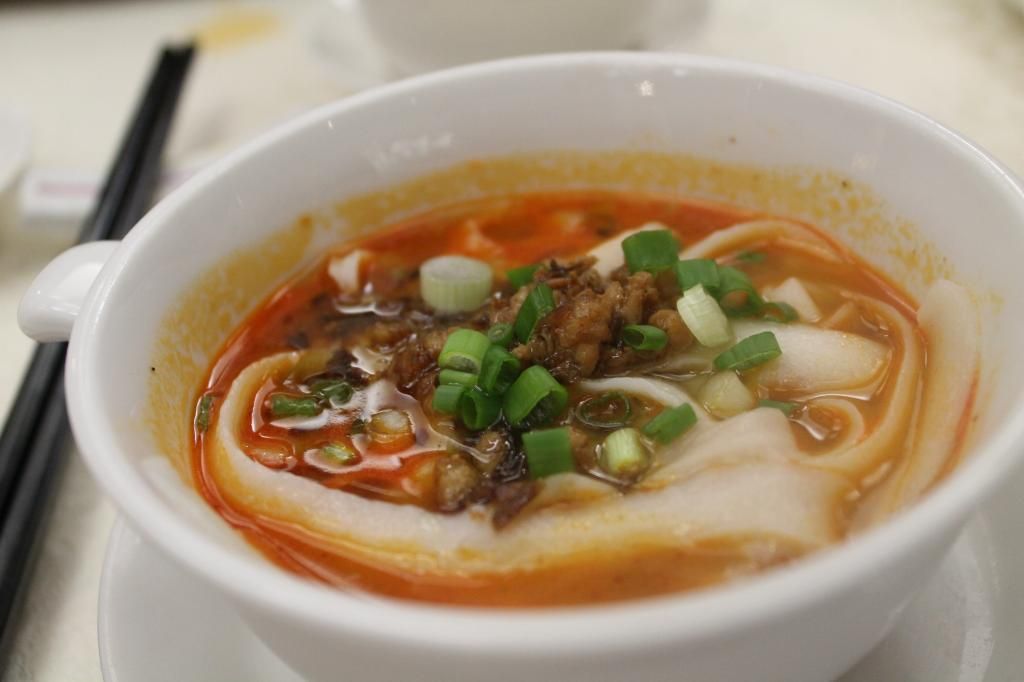 Handmade noodles in Sichuan Chili Oil.The item where Chef Peng demonstrated the slicing process. Spicy and numbing, not for the faint hearted. Love this to bits.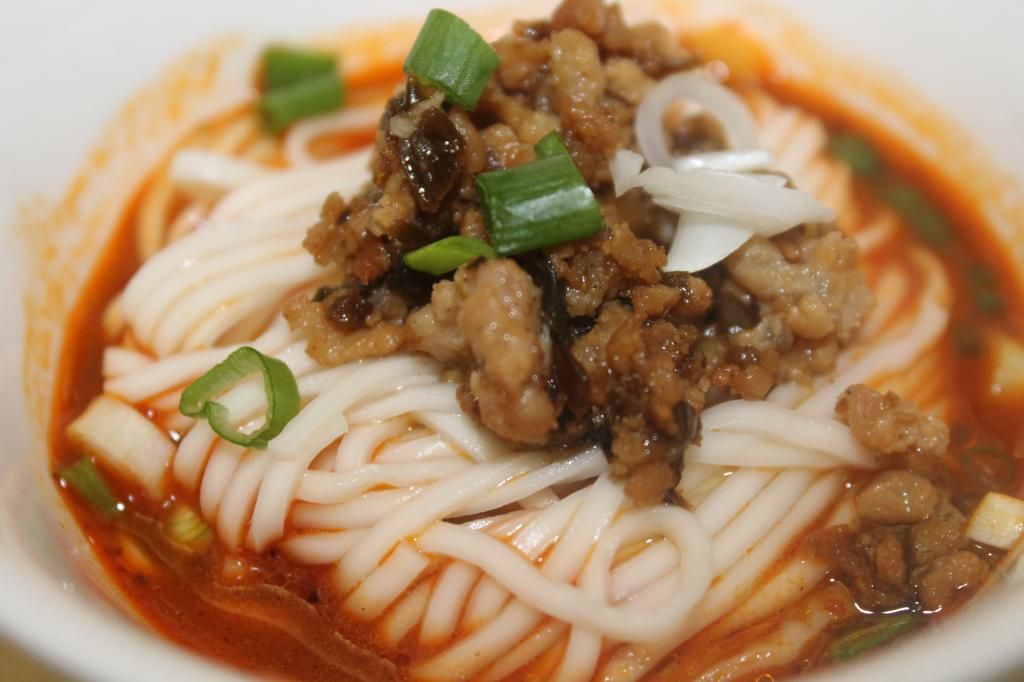 Si Chuan Dan Dan Noodles is one of the dimsum item that Chef Peng taught us how to make in the dimsum masterclass earlier. Absolutely fine in texture and taste. Mildly spicy, but not anything I can't handle.
Steamed Glutinous Rice Ball with Purple Sweet Potato Paste was one of our dessert. Beautifully crafted and sweetly wonderful on the palate too. The purple sweet potato paste filling was not overwhelmingly sweet either. I definitely approve.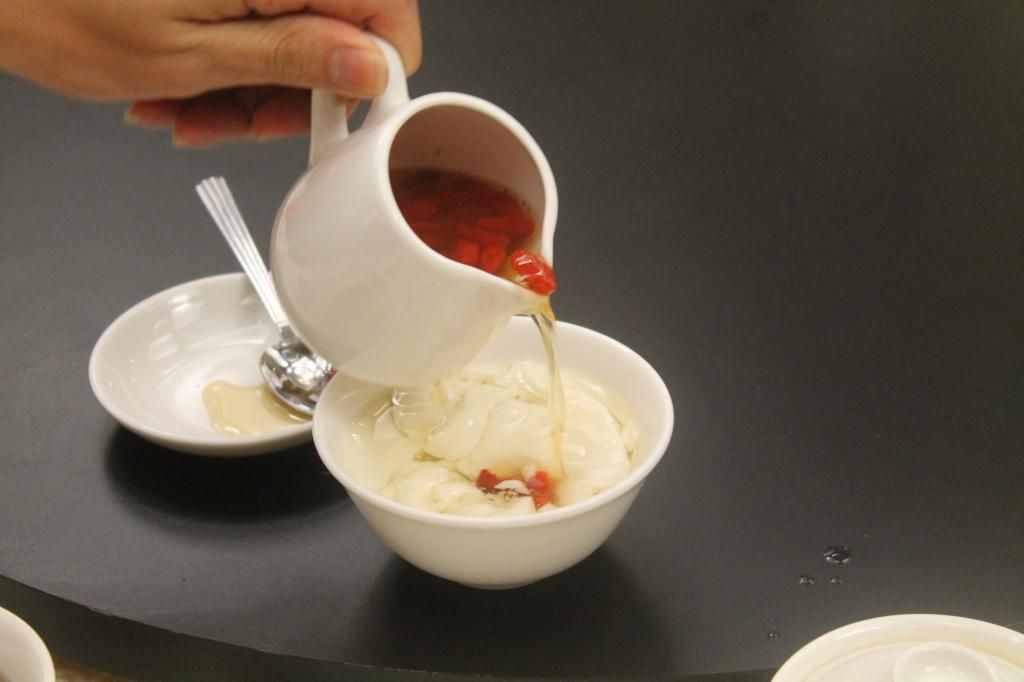 Home Made Fine Bean Curd with Wolfberry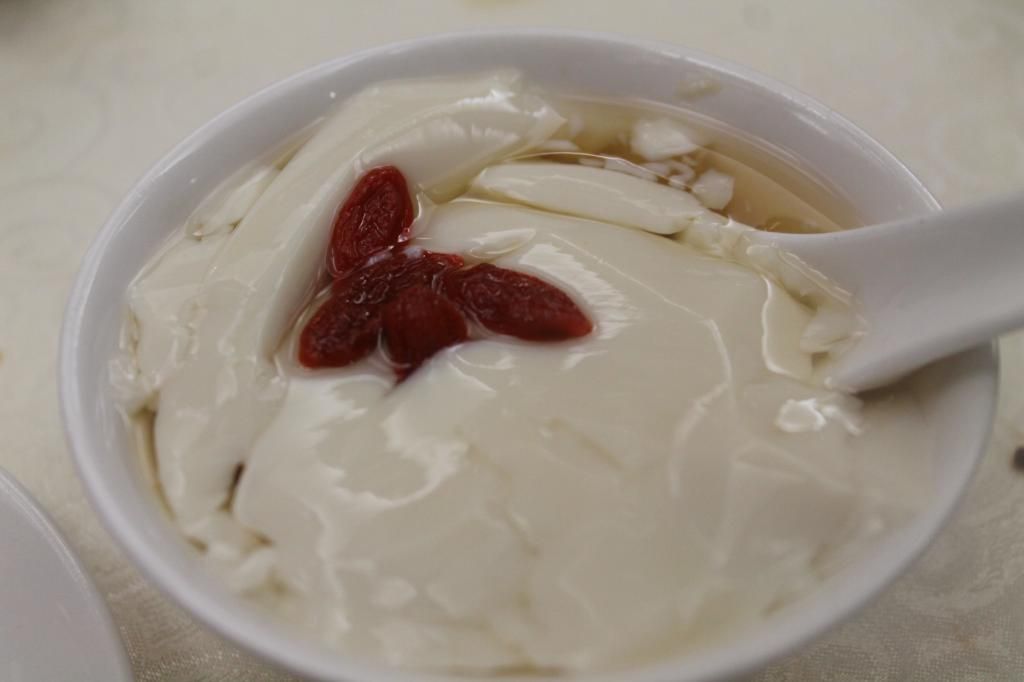 A bowl of it is definitely not enough. The beancurd topped with wolfberry and sugar syrup is fine and silkily smooth. Wish I could go for another bowl but ruefully, my tummy was already begging for a rest after all the feasting that I have done on the dimsums.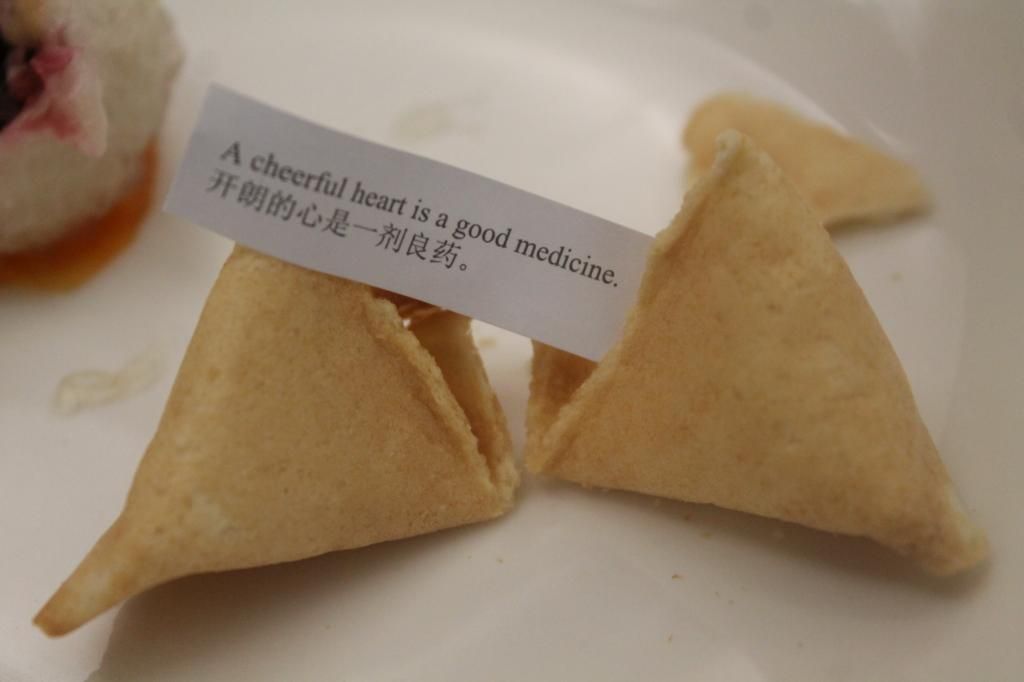 We were also given a fortune cookie each before we ended out meal, and here is what mine says.
Overall, the dining experience was wonderful and if you are looking for a pork-free dimsums, you should consider dining at Si Chuan Dou Hua, Parkroyal Kuala Lumpur.
Lookup the info below for reservation or enquiries:
Si Chuan Dou Hua, Parkroyal Kuala Lumpur
Jalan Sultan Ismail, 50250 Kuala Lumpur, Malaysia
Tel: (603) 2782 8303
Fax: (603) 2782 8455
Email: douhua.prkul@parkroyalhotels.com
This October, enjoy a sizzling good meal as it's all about sausages! In conjunction with the Octoberfest celebrations, visit Utara Coffee House and try some of the sensational sausages on offer! Indulge in the various choices of beef & chicken sausages served in five different styles. This includes the Foot Long Sausage, Cheese Frankfurters, Chicken Jumbo Sausage, Spicy Sauteed Sausages and German Bratwurst. Get sizzling as sausages never tasted this good!
Priced between RM24++ to RM26++, each set comes with a serving of sauerkraut and mashed potatoes, please call 603-7954 6888 ext 4557 for reservations.
Available all day @ Utara Coffee House
The tour is mainly aimed to educate the public on how things works behind the scene in Resort World Genting, but our first stop in the Visitor's Galleria, is pretty much a tribute to the founder of Genting Resort World, the late Tan Sri Lim Goh Tong.
In the Visitor's Galleria we were briefed about the life of the late Tan Sri Lim Goh Tong and his ultimate masterpiece; Genting Resort World. The story is very extensive but to cut the long story short, the late Tan Sri hailed from China and migrated to Malaya,( now Malaysia) and works as a carpenter before starting to delve into the world of constructions.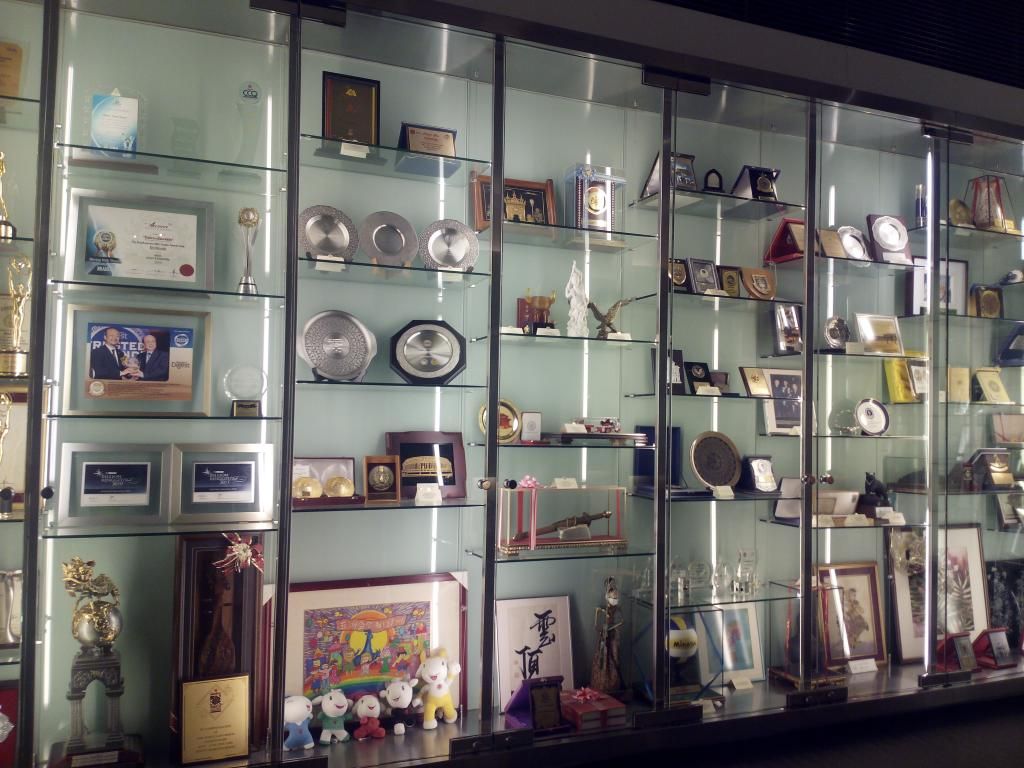 Hall of fame- the late Tan Sri Lim Goh Tong's achievements is all on display here, ranging from trophies to momentous from VIPs from all over the world.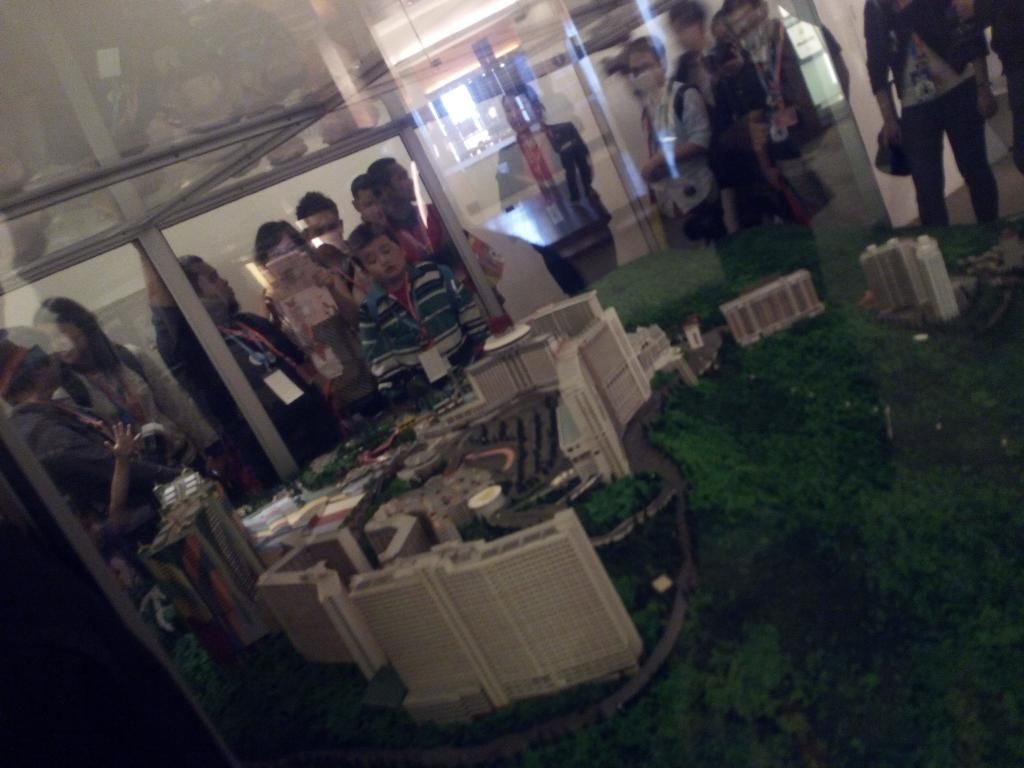 The members of the media were also given an overview of the entire Genting and their future plans, the first Fox World theme park in the world, which is currently in progress and expected to be completely done and open to public by the end of 2016.
This tour may be boring to some and small children may find it a bit mind boggling, but to aspiring adults who wants to be a self-make billionaire, the story of how the late Tan Sri Lim Go Tong is nothing but pure inspiration.
Our next stop is the Genting International Showroom, where the visitors will be given a glimpse on how things works behind the scene of all those world class show and concert in the showroom.
Behind the Scene Tour: Genting International Showroom
The next stop in our itinerary was designed to educate the public  on how things works behind the stage during concerts or shows in Genting International Showroom.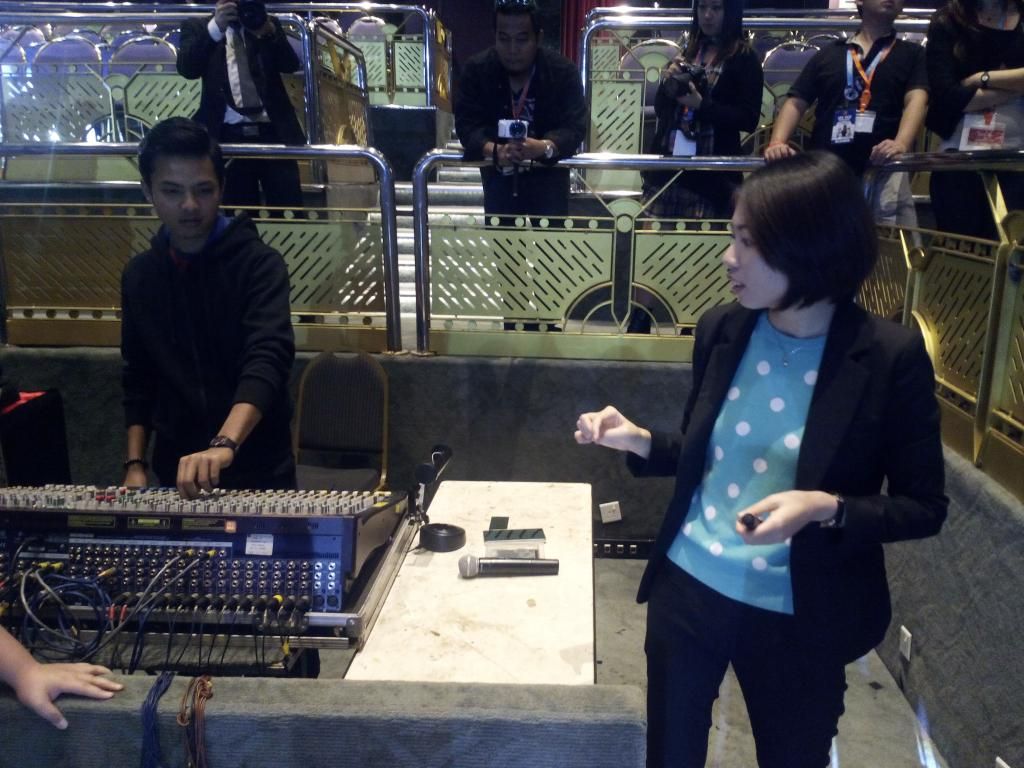 Here's one of the sound and lighting crew member, briefing us on the stage sound and lighting.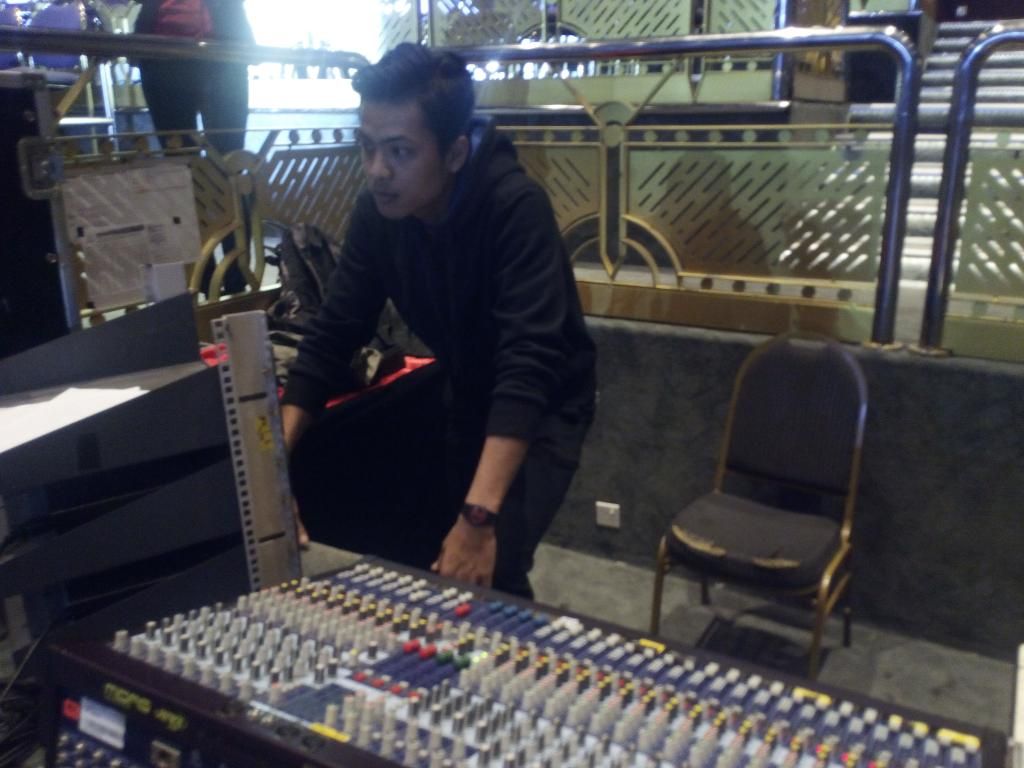 Sound engineer demonstrating the arts of sound and blasting the Genting International Showroom with funky sound.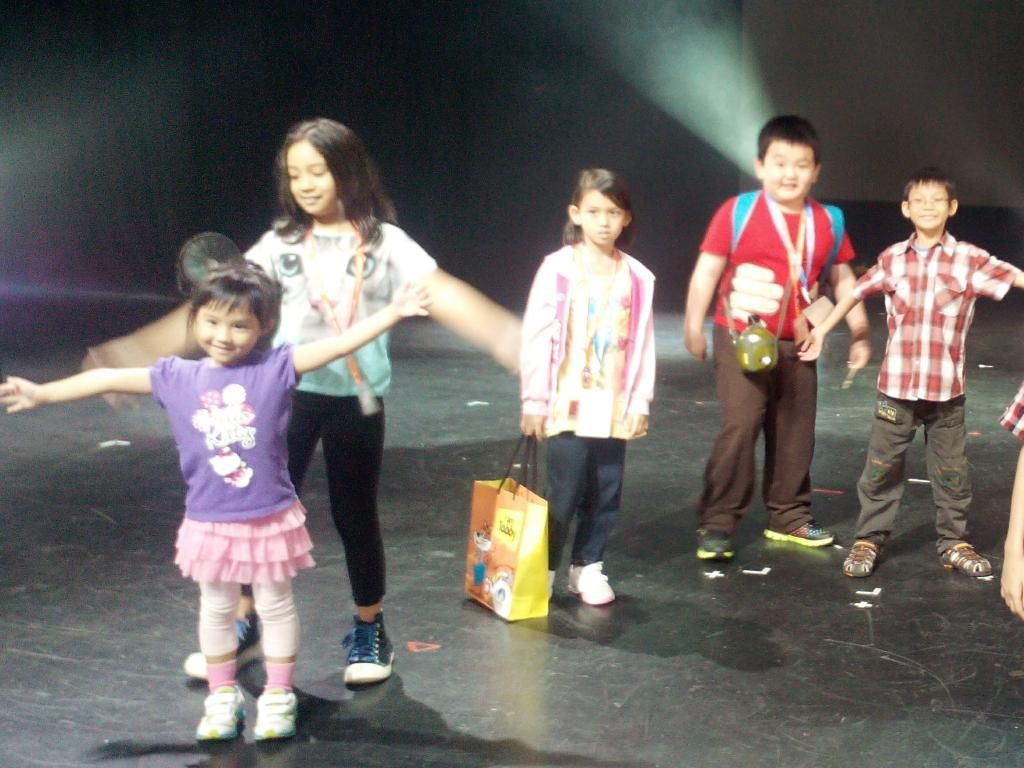 Kid bloggers dancing and having their 5 minutes fame on stage in Genting International Showroom, complete with lighting and music before proceeding to our next stop; the educational visit to First World Hotel Laundry division.
This behind the scene tour is pretty much insightful and I learned that behind every successful show or concert in Genting, there is a whole crew behind of it to make it successful.
Next stop: First World Hotel Laundry
During our visit to the First World Hotel laundry Division, we were given a glimpse on how laundry are done at a a very large scale here in Genting Resorst World.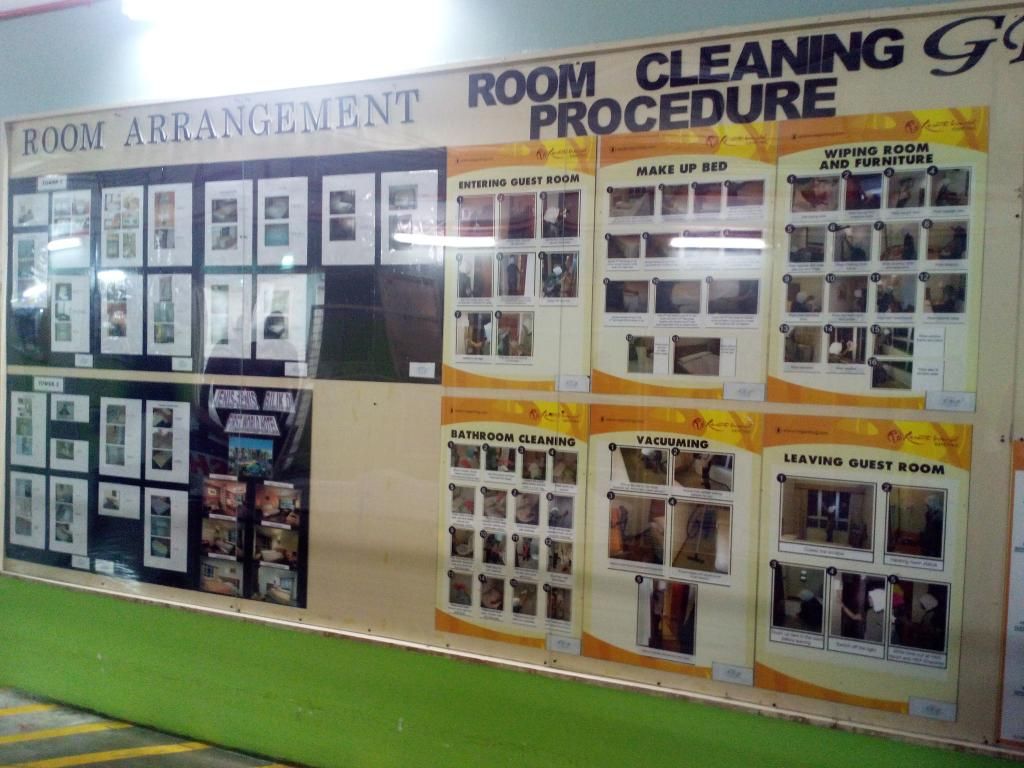 An overview on housekeeping and laundry division.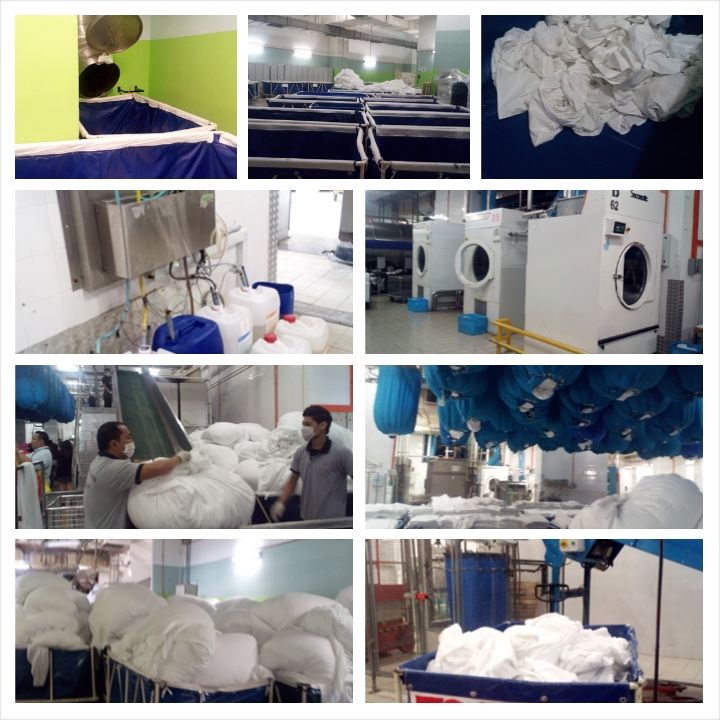 We were shown an A-Z process of laundry in First World Hotel, from collection of dirty linens to washing, drying up, pressing and distributing it back to hotel rooms for your usage. Everything was done using giant machines and the divisions looks more like a mini factory rather than a laundry room.
These are clothes sent by the patrons of First World Hotel for dry cleaning and is now ready to be delivered back to the respective owners. Both wet and dry cleaning service is available upon request for those who are staying in First World Hotel.
The visit is indeed educational, and I believe, through this visit, you not only can learn how hotels manages their laundry but teaches you how to appreciate the unsung heroes who made your stay in hotels comfortable too.
Last stop:  See, Do&Eat Interactive Workshop
The most interesting part of the Behind The Scene Tour, in my humble opinion. Here we get a hands on experience in decorating our own cupcakes and make our own sushis!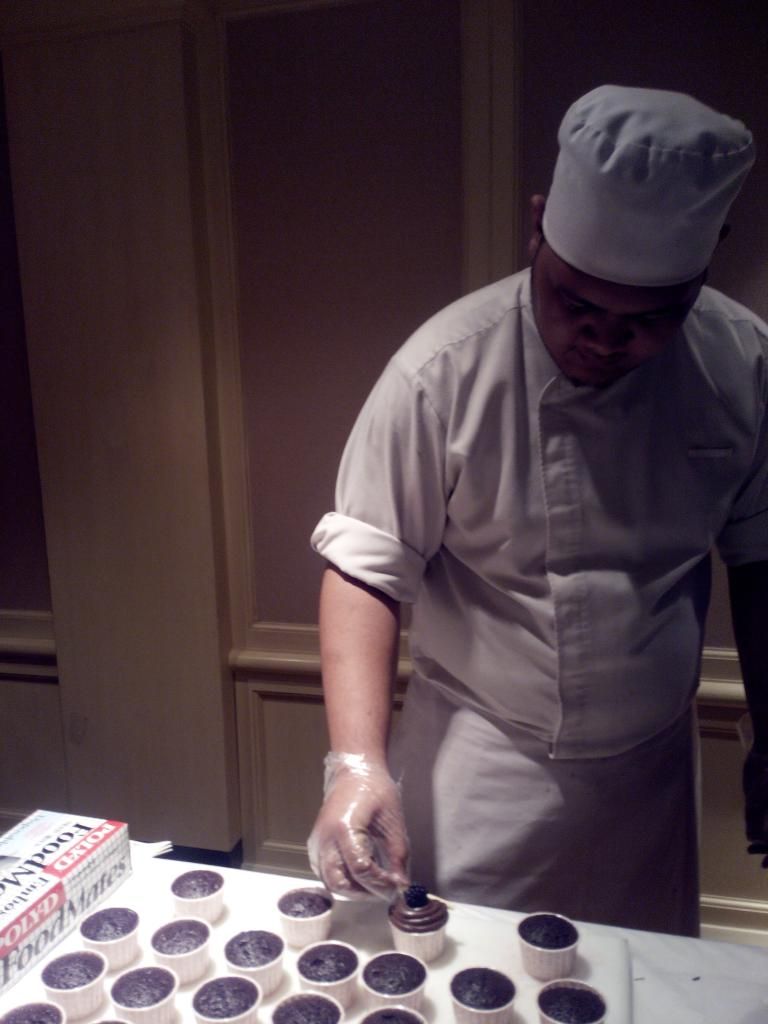 First, there's a cupcake decorating session where the chef gave us a demo on how to decorate cupcakes by using cream, chocolates and fruits.
Here's the members of the media, social media influencers and kids bloggers decorating our own cupcakes.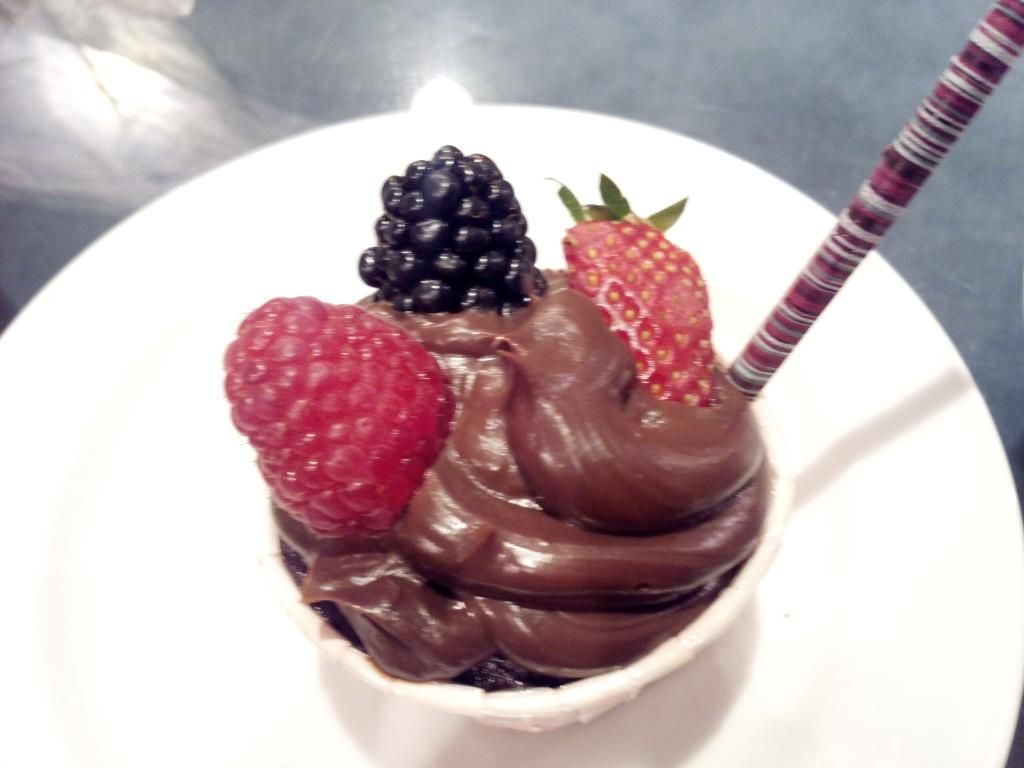 Here's the cupcake that my wife decorated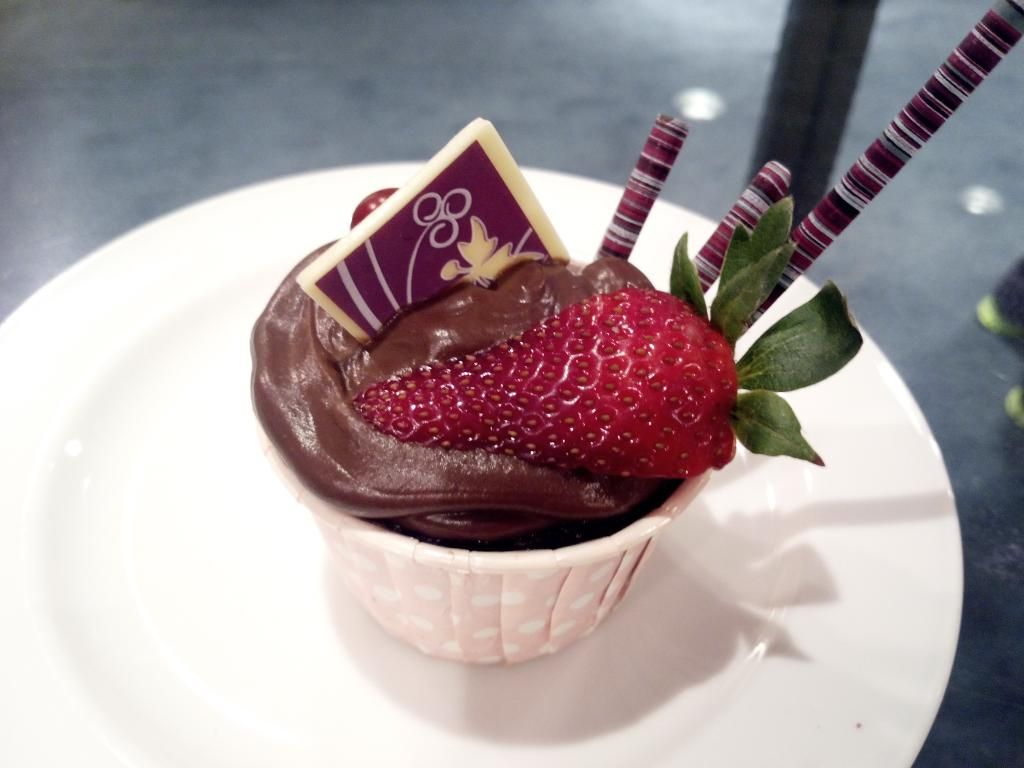 And this is what our son made.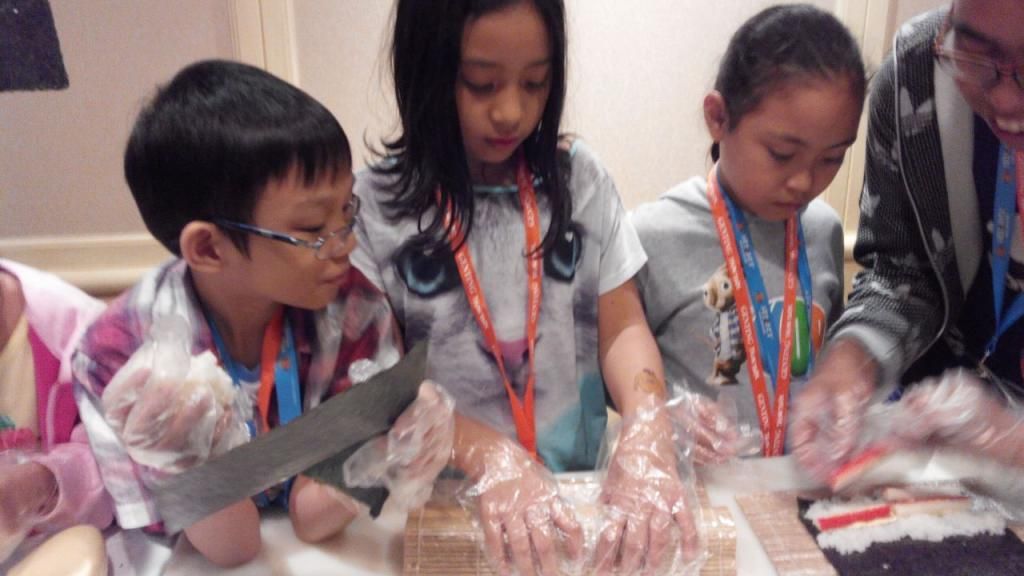 There was a sushi demo too. Here's a pic of the kids and adults alike making their own sushi.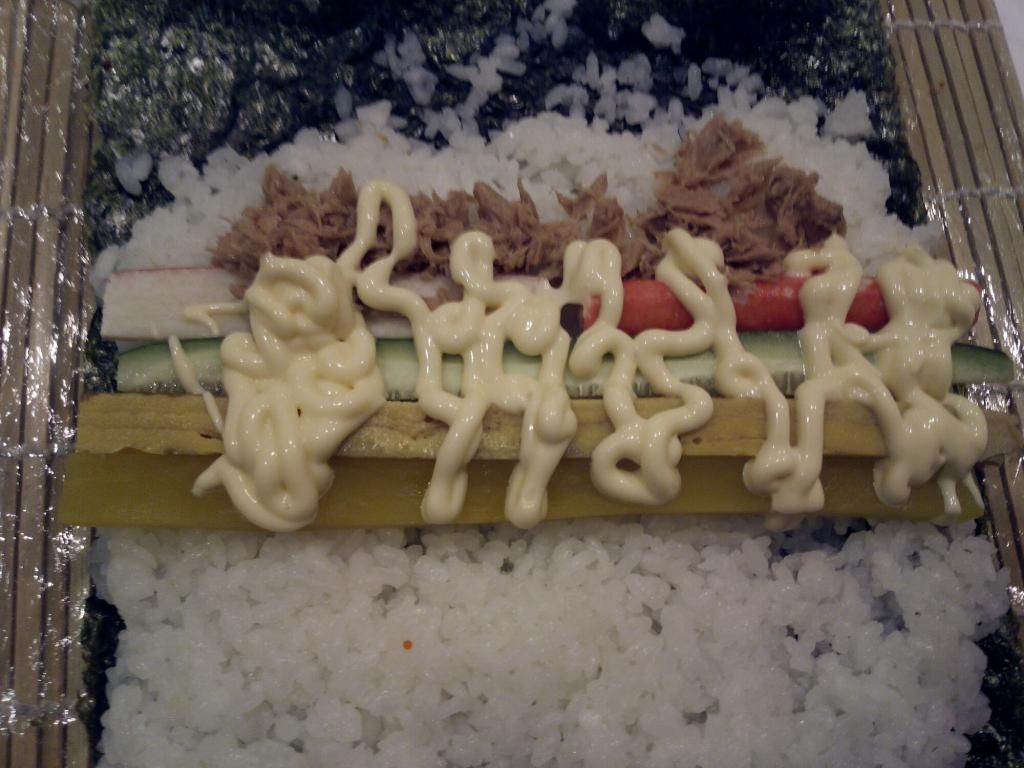 This one's the ingredients for for sushi rolls. The ingredients was nori sheet, vinegered Japanese rice, pickled radish slices, cucumber slices, crab sticks, tamago, tuna flakes and creamy Japanese mayonnaise.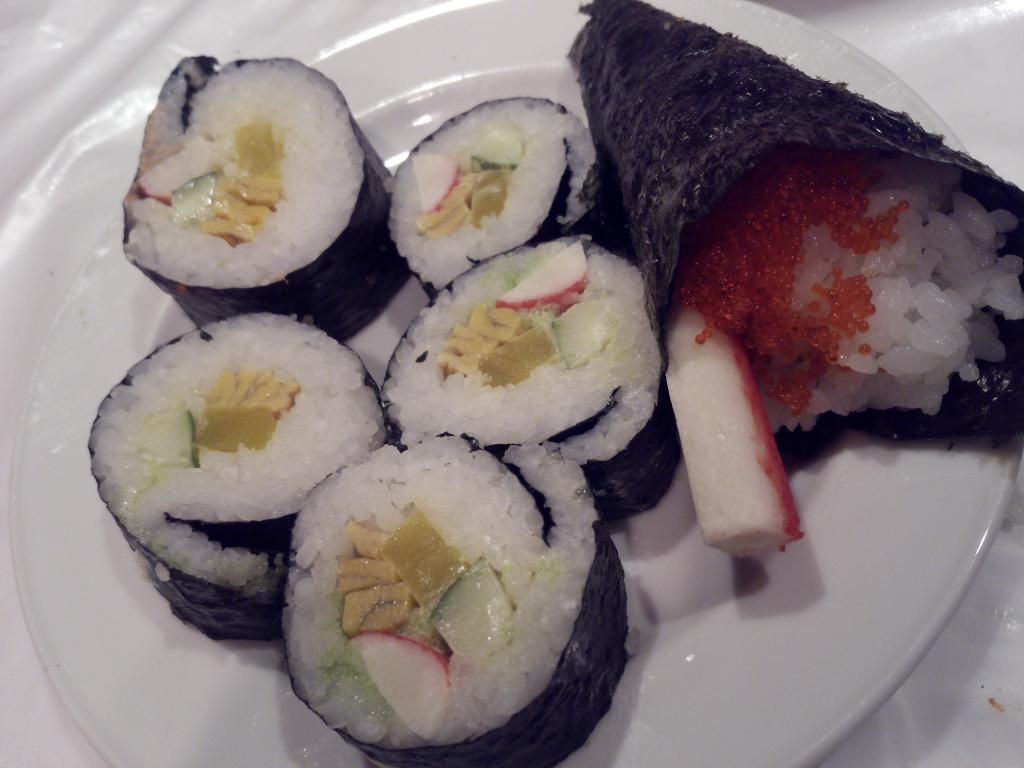 Here's the final products that I made. Not too bad, huh?
Naturally, the 'See, Do&Eat Interactive Workshop' is my favourite part of the tour.
Interested to join the Genting Behind the Scene Tour and take a sneak peak behind their daily operations? Below is the details for it:
Meeting point:
First World Indoor Theme Park Wristband Tagging Counter or
Registration counter at Vision City Video Games Park (next to post office)
Tour dates available
September : 6,7,13-21, 27,28 (13 days)
October : 4,5,6,11,12,18,19,23,24,25,26 (11 days)
November : 1,2,8,9,15,16,22,23,28,29,30 (11 days)
December : 5,6,7,12,13,14,19,20,21,25,26,27,28 (13 days)
Price : RM20 per person
Time : 2.15pm – 5.00pm
Itinerary:
2.15pm  – Everyone gathers at First World Tagging Counter or Vision City Video Games Park
2.30pm  – The Visitors' Galleria
3.00pm  – Genting International Showroom
3.30pm  – Visit to First World Hotel Laundry
4.00 pm – See, Do & Eat Interactive Workshop
5.00pm  – End of Program
Pre-booking is recommended by email to themepark.info@rwgenting.com (3 days before the tour date) or call 03-61011118 ext.55678
For walk-in guest, please sign up at First World Indoor Theme Park Wristband Tagging Counter or registration counter at Vision City Video Games Park before proceeding with payment.
The tour is limited to maximum 30 pax per day. In the event that bookings do not reach the minimum number of participants of at least 10 persons, the tour will be cancelled and full refund will be made.
Behind the Scene Tour was made possible by Resort World Genting.