It's a working date night again for me and my wife. Plus the kid, of course. This time around, it's in our all time favourite restaurant, Utara Coffee House at Armada Hotel.
They are offering a buffet in conjunction of the Holy month of Ramadan, and I have to say that I'm impressed with what they have to offer.The spread would make you wish that you have a few empty tummy to fill them up with.Guests can expect to indulge in only the most authentic method of preparation and ingredients this coming Ramadhan. With more than 100 dishes available, Utara Coffee House promises to showcase a wide selection of dishes that emphasizes on a variety of flavors and scent that will titillate your palate after a long day of fasting.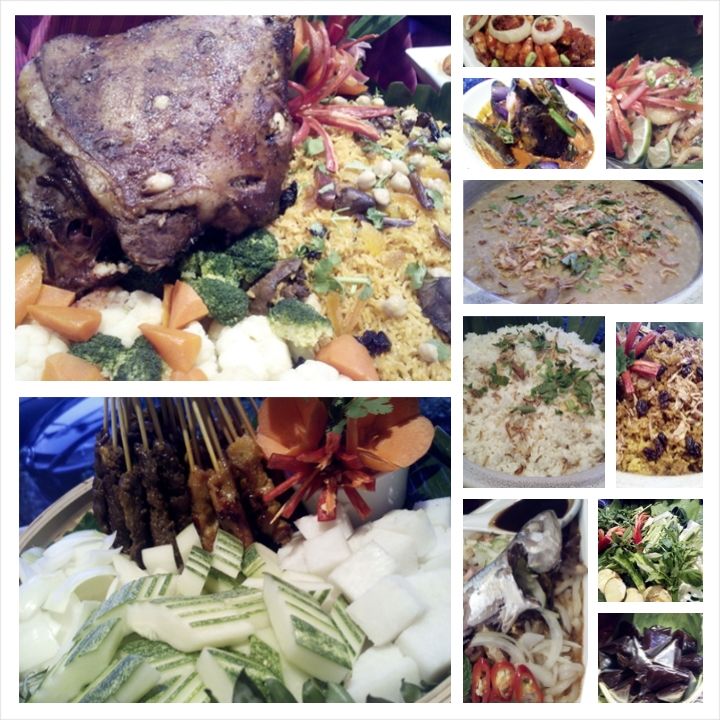 Dishes not to be missed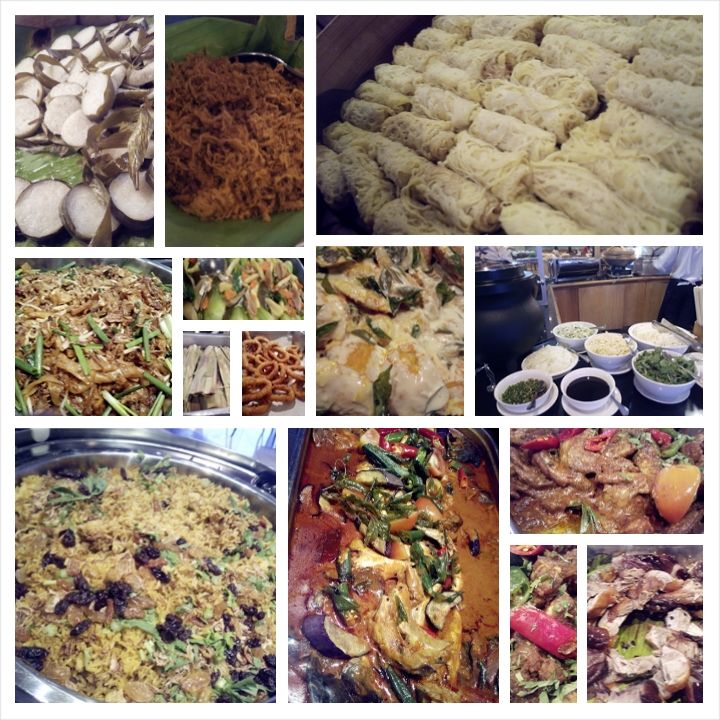 Be sure to go with hungry tummy, these are simply delicious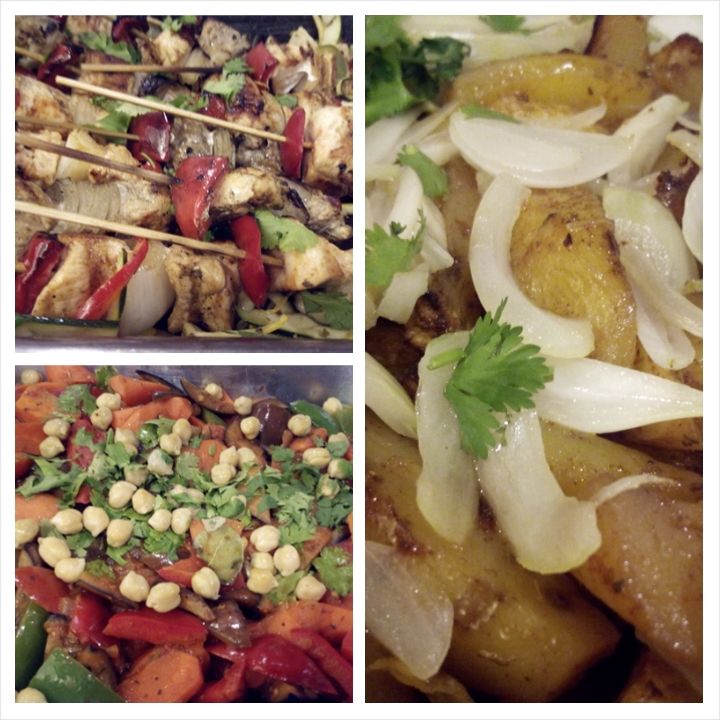 One of the dishes that tickle me fancy: the Shish Kebabs with sides.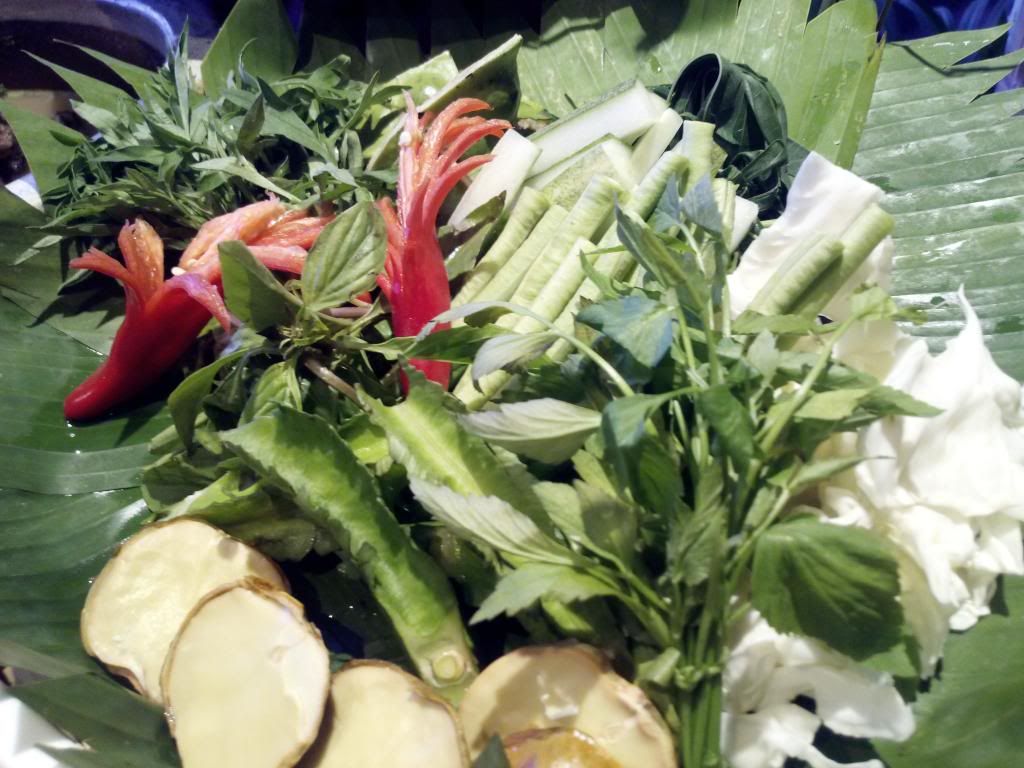 There's fresh ulams for the fans of greens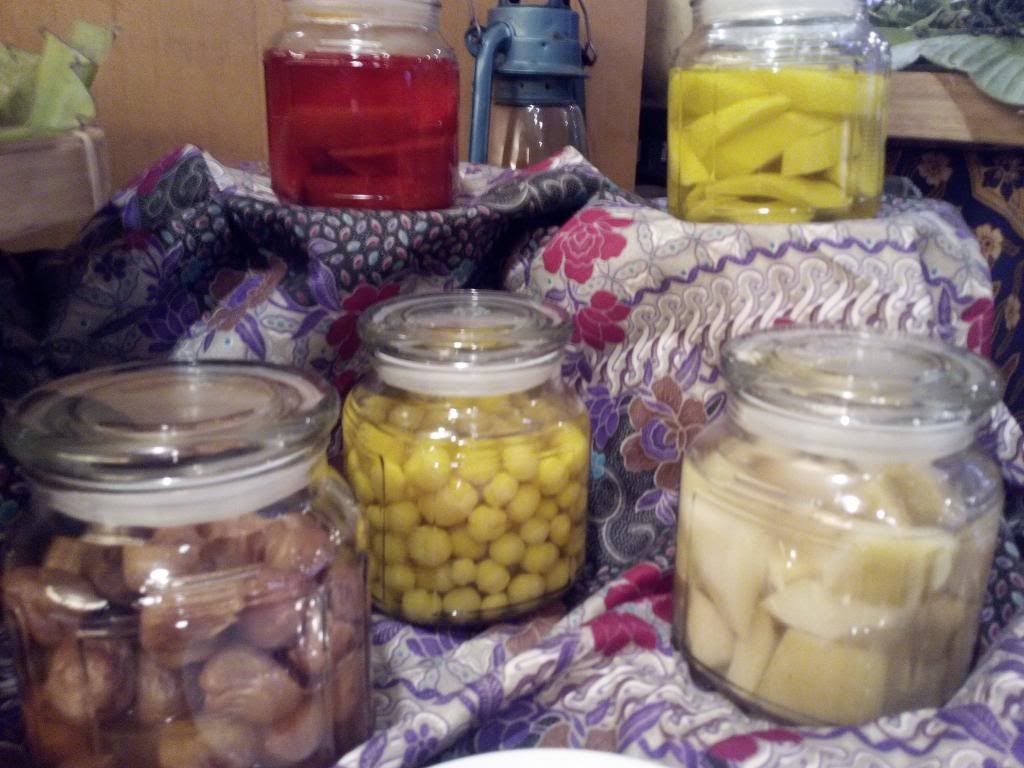 I'm not a fan of sourish stuff or pickles, but my wife loves it, and at the rate she gobbled these down made me wonder if she's pregnant.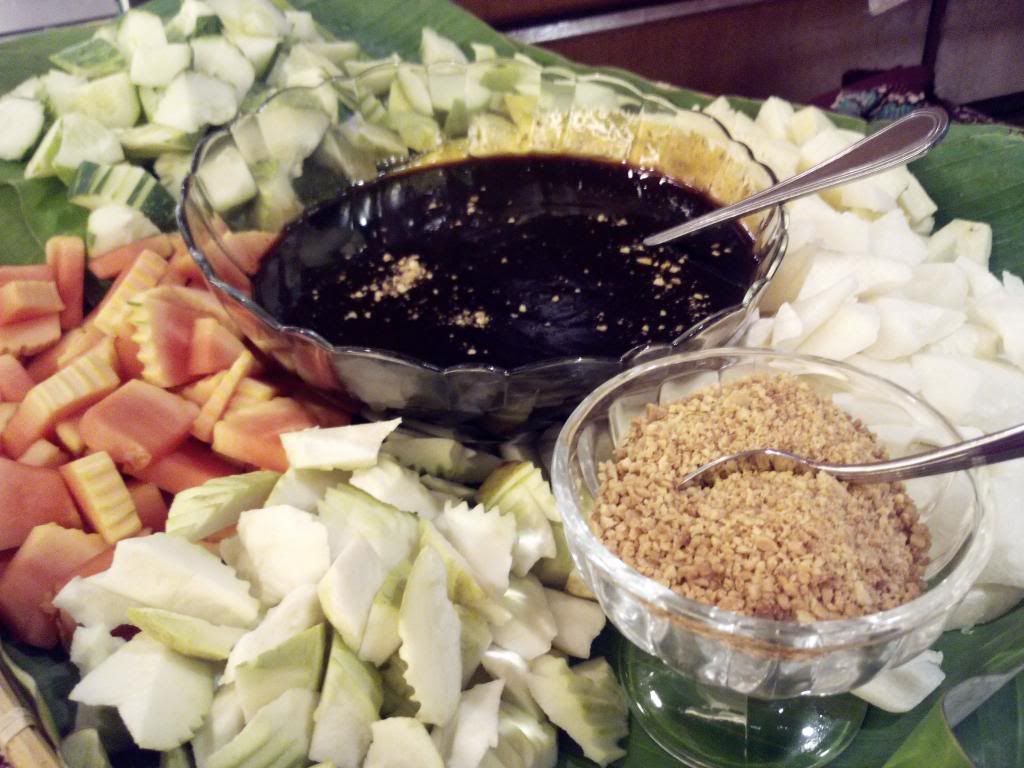 Rojak. Did not managed to try this, but if memory serves me right, the sauce is to die for, so if you might wanna have a go at this.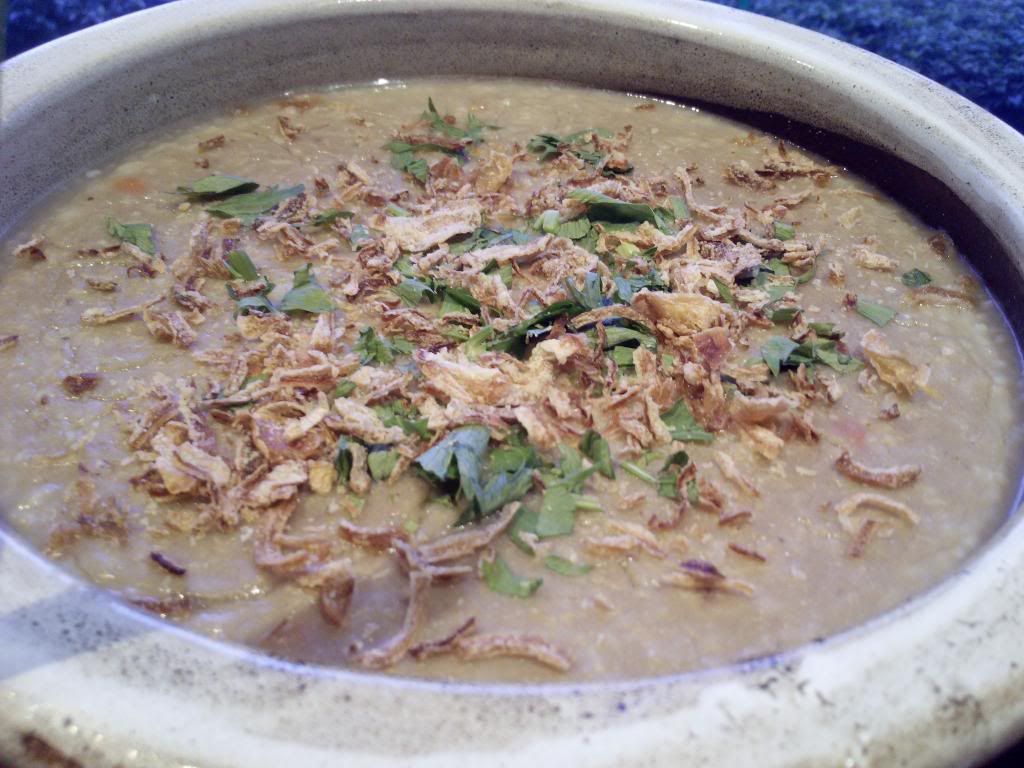 Utara Coffee House is their bubur lambuk, so authentic that you could have sworn that it comes from a mosque's moreh offering.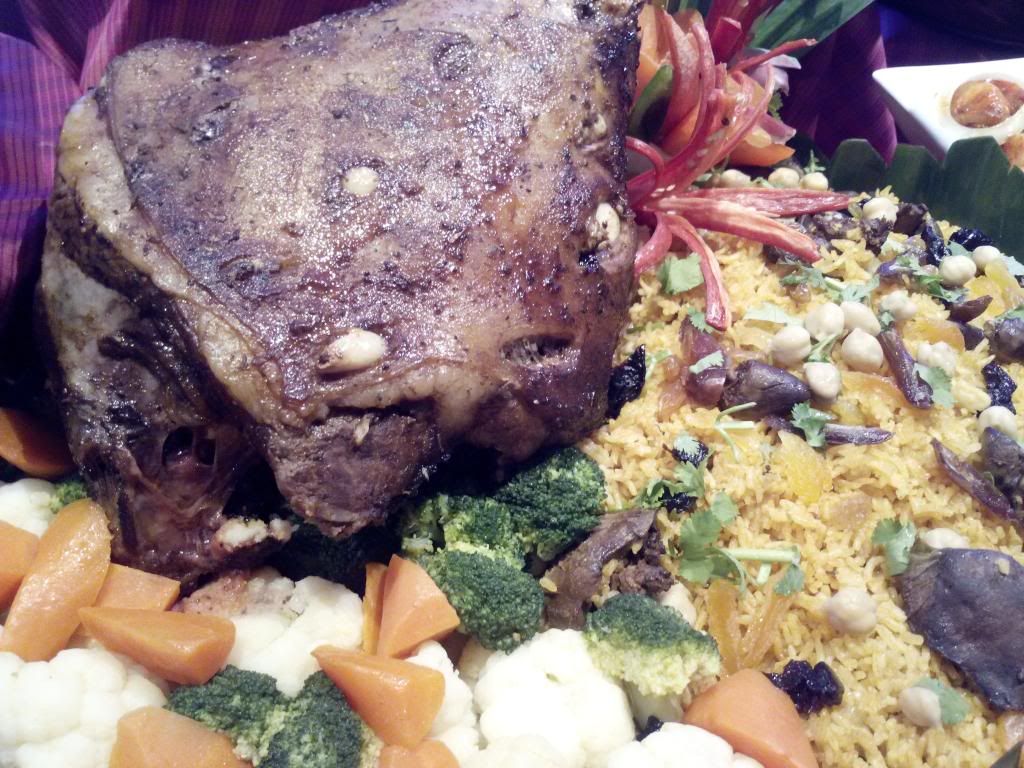 Roasted lamb and nasi briyani. One of the highlights of the buffet.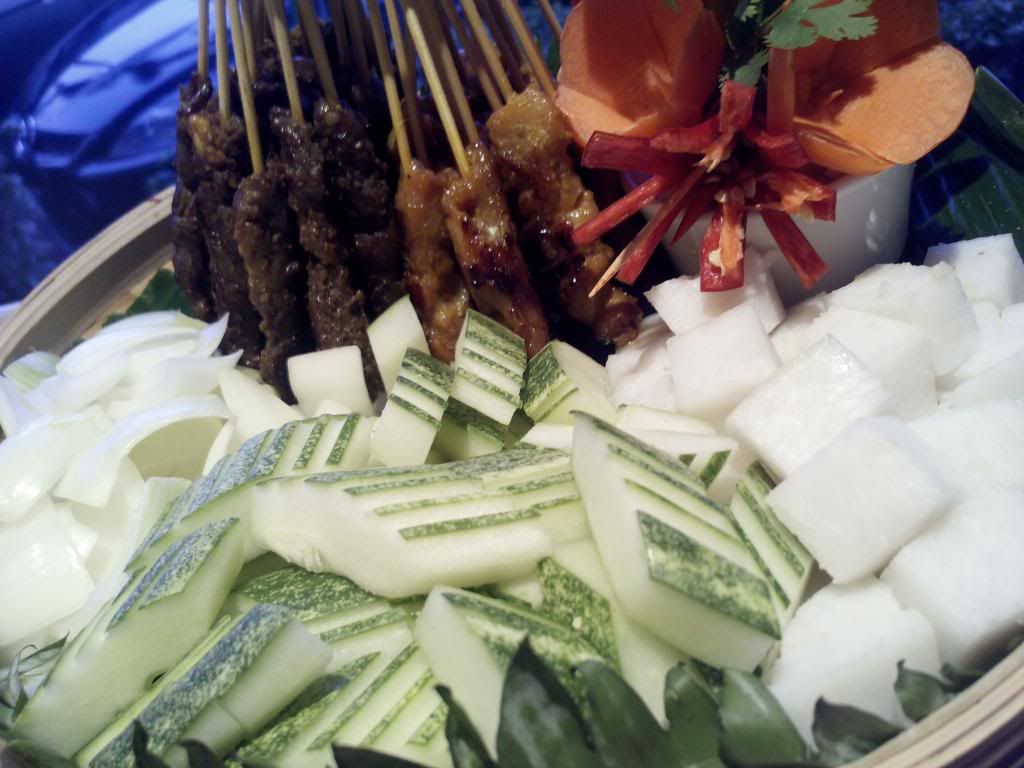 Satay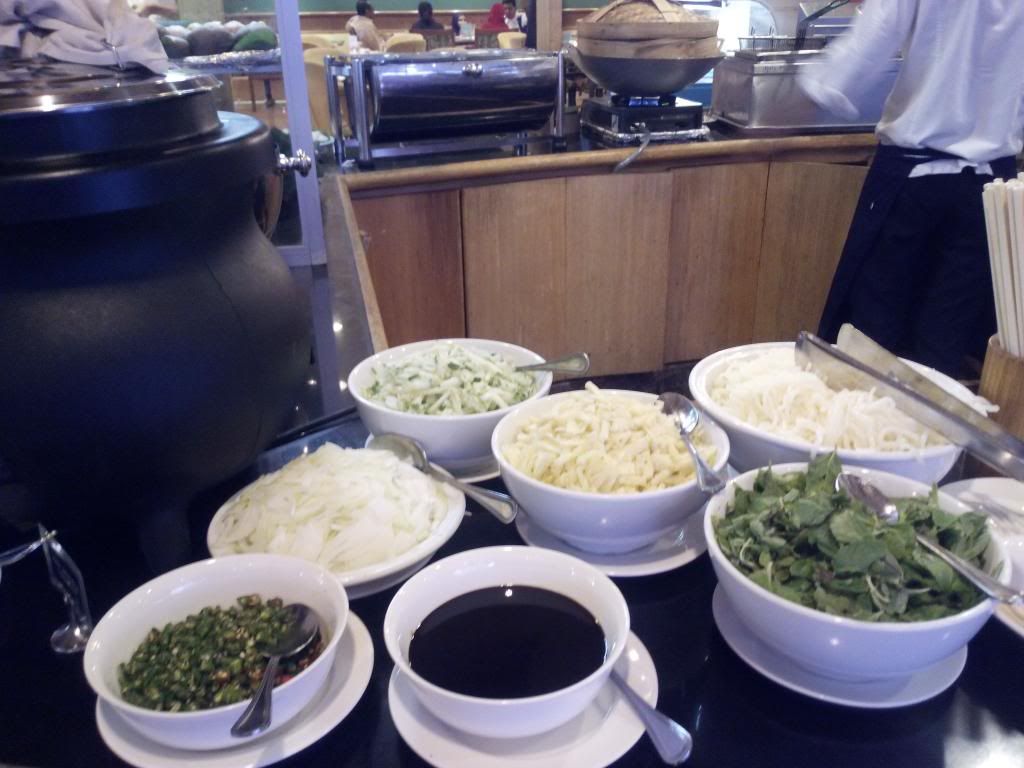 Laksa counter. Prepared ala minute just for you.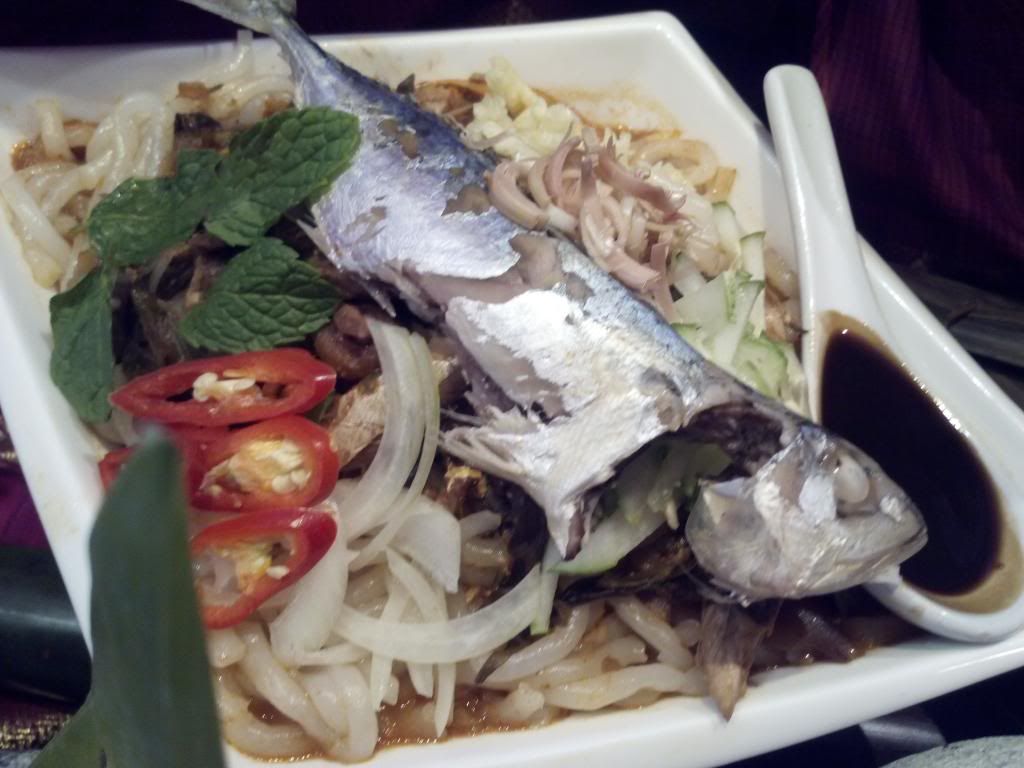 My fussy wife approves this. So I guess it's good.
Nasi rempah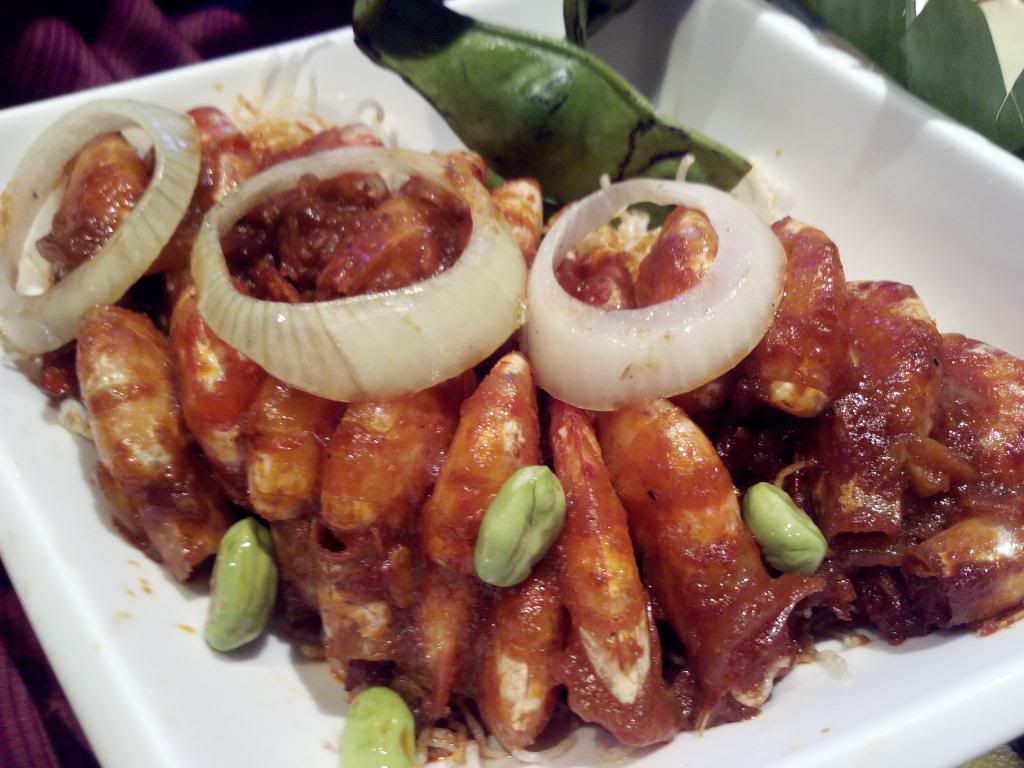 Sambal petai udang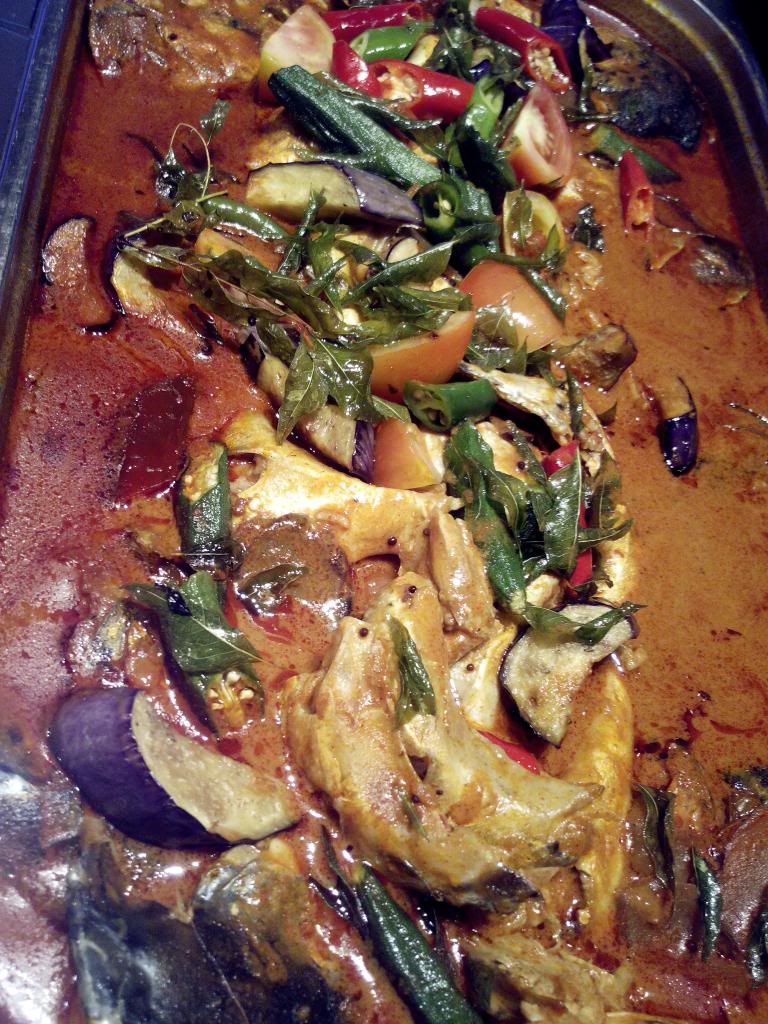 To-die-for curry fishead. A perfect pair for the nasi briyani or nasi berempah.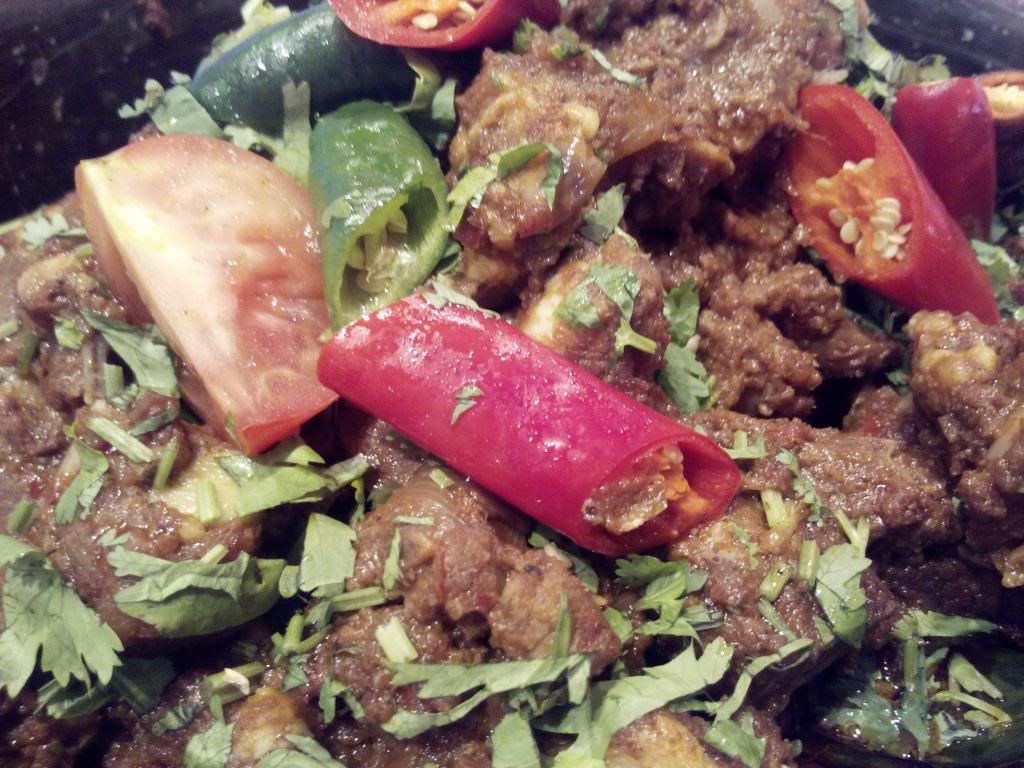 Kambing kuzi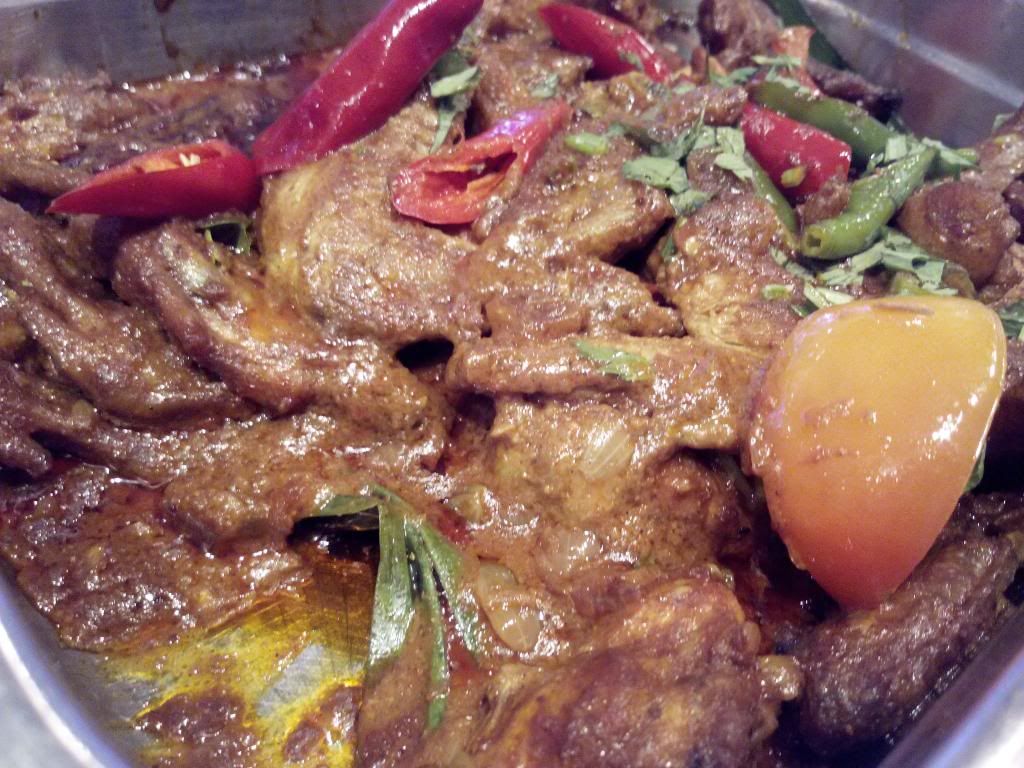 Gulai ayam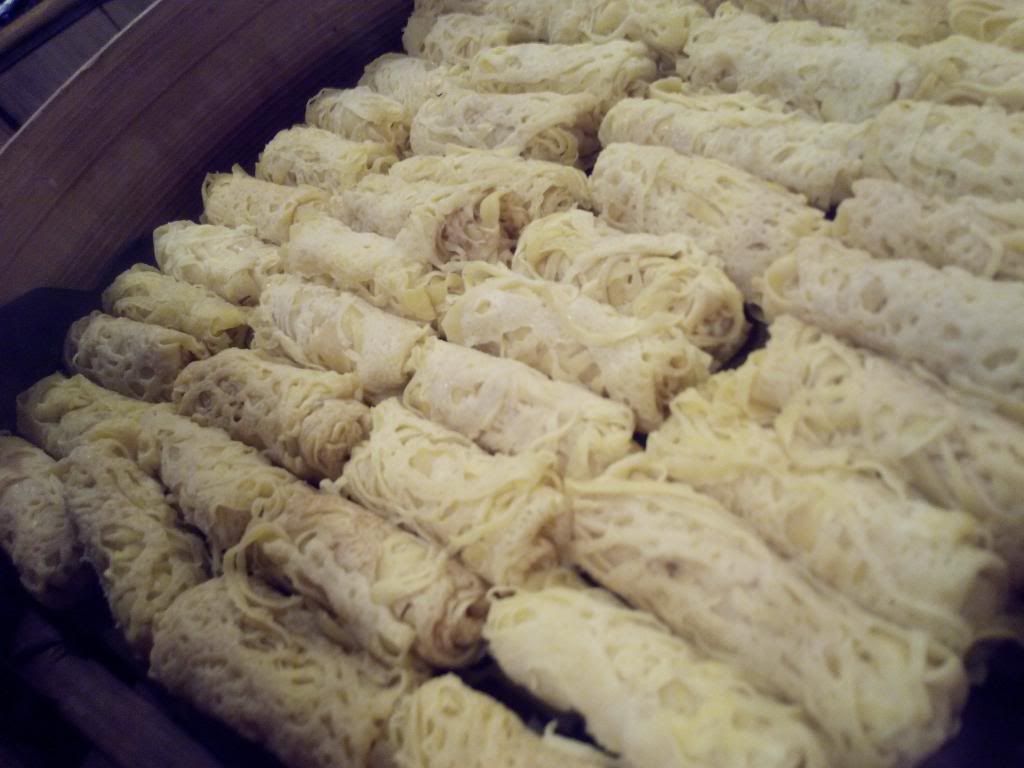 Roti jala.
Lemang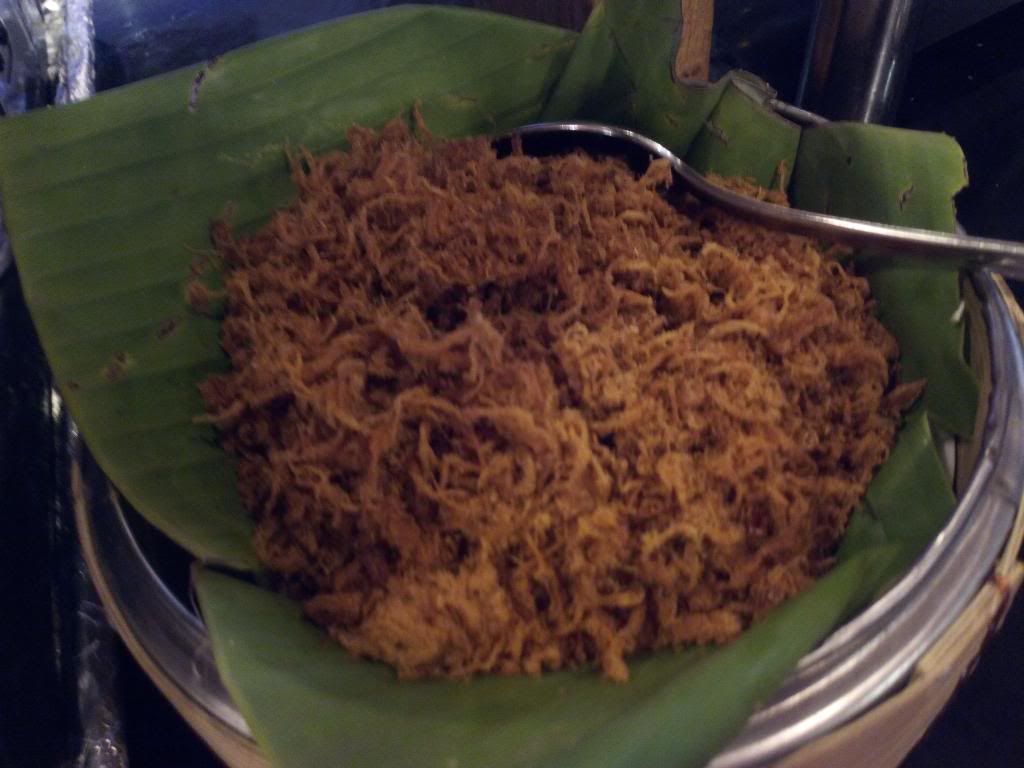 Serundings to pair your lemang with.

A pleasant surprise for a lemang and ketupat fan like me!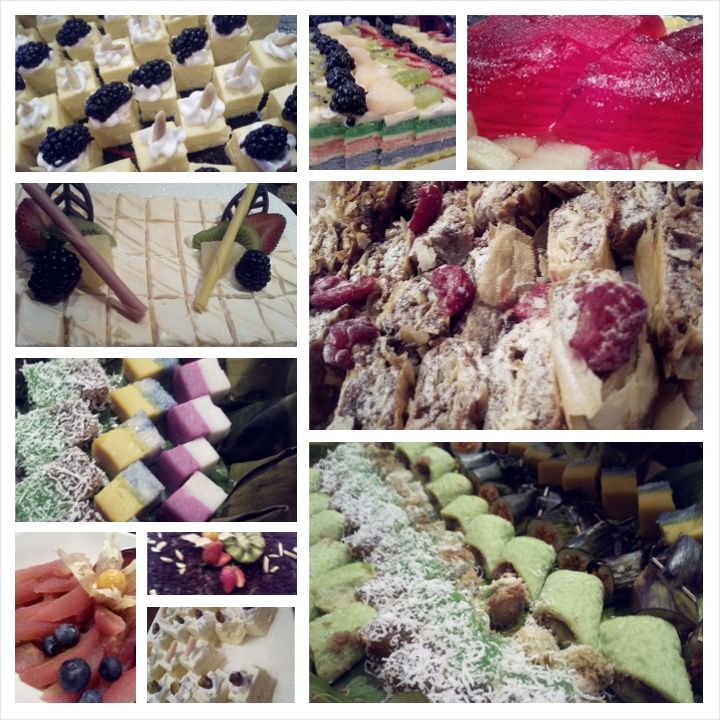 Desserts include traditional Malay Kuih, French pastries and tempting sweet delicacies such as Pengat Nangka, Bubur Pulut Hitam, Ais Kacang and Bubur Cha-Cha all prepared specially for the sweet tooth.  There's also a variety of beverages prepared for you to quench your thirst: Cincau, Kelapa Muda, Jagung, Kembang Semangkuk, Selasih and more.
'Citarasa Tradisi Ramadhan Buffet Dinner' priced at RM85.00++ per adult and RM43.00++ per child from Monday, 7 July 2014 – Sunday, 27 July 2014.
For those who can't wait for the feast to begin, Utara Coffee House will commence with a Pre-Ramadhan Buffet Dinner from Monday, 23 June 2014 – Saturday, 6 July 2014 priced at RM65.00++ per adult and RM33.00++ per child.
To mark the end of the fasting month and welcome the joyous festival of Hari Raya Aidilfitri, Utara Coffee House will also be celebrating the occasion with a wide selection of goodies through the Hari Raya Aidilfitri Hi-Tea Buffet priced at RM60.00++ per adult and RM35.00++ per child on Monday, 28th & Tuesday, 29th July 2014 from 12noon to 4.00pm. For reservations, please call (03) 7954 6888 ext. 4557 Utara Coffee House.
I'm not sure if you are affected by the gilabola season, but I know that my wife and son is not exempted from it. My wife is driving me nuts these days. She has gone football mad. Apparently the world cup fever has gotten to her too! She kept pestering me to buy her football jerseys for herself and our son so that she won't look so left out when she goes to mamak to join the crowd to watch football. There are times I wonder if this is just an excuse for her to raid the shopping mall again. After all, it's mid year and there's terribly a lot of sales. Yes, she's quite a shopaholic. She can never resist a good sale. Her logic: The world is always a better place after buying stuff that you like. I never understood that, but I can understand her passion for football.
She likes watching football, so do I. It's really fun watching football, especially when the rest of the world is doing the same thing too. She loves the hype and all the positive energy while cheering for the teams that she's rooting for, while me, I like watching the players technique and strategies. I'm not much of a footballer, but I know a good game when I see one.
A few days ago, I heard my wife and son humming and singing to this #gilabola song by Joe Flizzow.
Have you listened to Joe Flizzow's new song, #gilabola? I've been listening to my other half singing it and it's stuck in my head right now. I can't get it out of my head. Very catchy and addictive.
This is the song that I meant, #GilaBola by. Joe Flizzow. Pretty cool, huh?
Well, join me in the madness! Learn the words in the lyrics video and sing along, folks.
The lyric can also be found HERE: The lyrics talk about the typical habits of 'football mad' fans of all ages and origins, like staying up all night, face painting and more.
FIFA World Cup does not happen everyday. Join me and the rest of the world in the #gilabola craze in the Football Mad Territory and make sure you also share all your football-mad moments with the hashtag #gilabola on Instagram! Who knows, your submissions could even appear in their next video.
Japanese food can be rather costly. They are not only costly, but it can be quite difficult to find good ones in Klang Valley especially. Sure, thee are those Japanese food joints, but they're not always pleasing to my tastebuds. But lucky me, I have recently discovered that Utara Coffee House in Armada Hotel PJ is offering Simply Japanese.My wife and I decided to give it a go.
We tried 7 dishes from their Simply Japanese: Gindara Misoyaki, Namagasaki Moriawase, Kijidon Donburi, Maguro Tempura, Seafood Maki Roll, Seirogohan Zen and Shogayaki.
Gindara Misoyaki (Rm28.00). Marinated cod fish with miso paste was juicy and there was no fishy smell whatsoever.
Namagasaki Moriawase (Rm22.00). Baked oysters with monoshi/motoyaki sauce was all right. Being a harccore oyster fan, this was my favourite that night.
Kijidon Donburi (Rm26.00). Chicken teriyaki with rice and pickle. Surprisingly, Kijidon Donburi is not sickeningly sweet like other teriyaki chicken that I'm familar with. It is in fact, it's a little bit salty and instead of being grilled, the chicken was fried to crispy perfection instead before being coated with the special made teriyaki sauce. Highly recommended.
Maguro Tempura (RM25.00) Deep fried tuna with basil and layer teriyaki sauce. The meat was succulent and juicy and was adeptly fried.
Seafood Maki Roll (RM24.00). The freshly made sushi rolls with seafood and unagi sauce. Highly recommended if you want something light and something to share.
Seirogohan Zen (RM26.00) The Salmon served with steamed rice is something you might want to try if you want something tame and quite filling to the tummy.
And lastly, the Shogayaki (RM26.00). Served with steamed rice, this definitely will warm your tummy without failed.
The Simply Japanese promo by Utara Coffee House by Armada Hotel offers something that's not only affordable, but suits  Malaysian tastebuds as well, I reckon. Give it a try. I've tried it and I assure you that I wouldn't mind a second visit for these.
For booking and reservation please contact:
Armada Petaling Jaya
Lot 6, Lorong Utara C, Section 52
46200 Petaling Jaya
Selangor Darul Ehsan Malaysia
Tel : (603) 7954 6888
Fax : (603) 7956 8088
Email: armada@armada.com.my
For those who are familiar Bukit Kutu , or even a picnic at Sungai Chilling , must have been aware of the existence of Kuala Kubu Bharu rest house located at Jalan Padang Kubu Bharu Golf.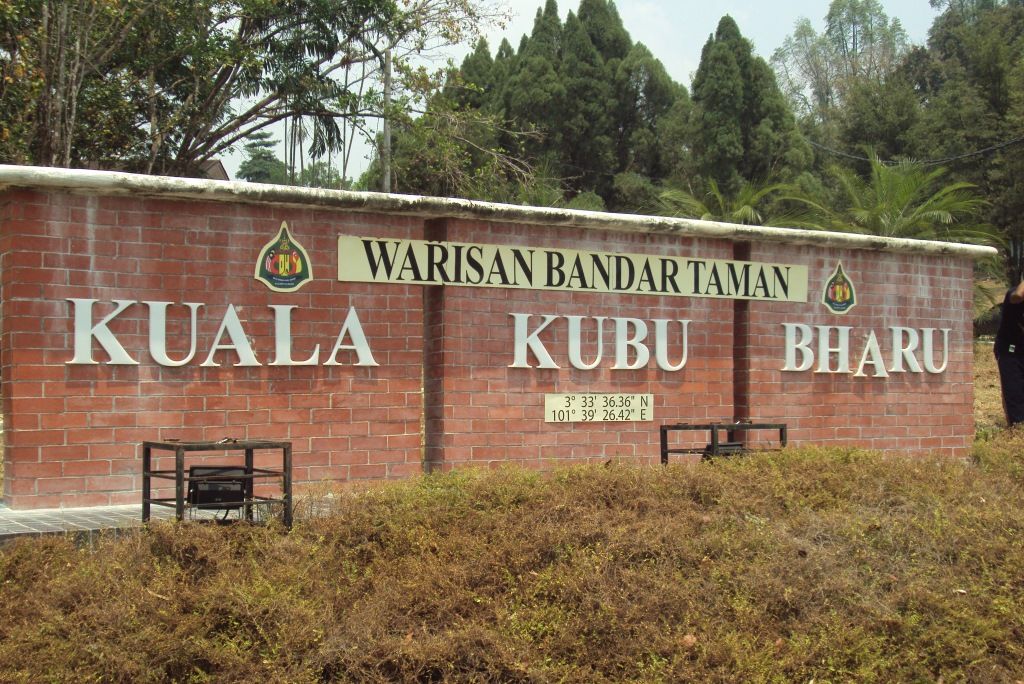 It's famous with the myth about a white crocodile breaking the dam and leading to a British officer being killed to the incident. How true about the white alligator nobody could confirm it. However , the incident has resulted in massive flooding that has killed many people and destruction of properties, with just an old mosque and a Buddhist temple that survived the flood .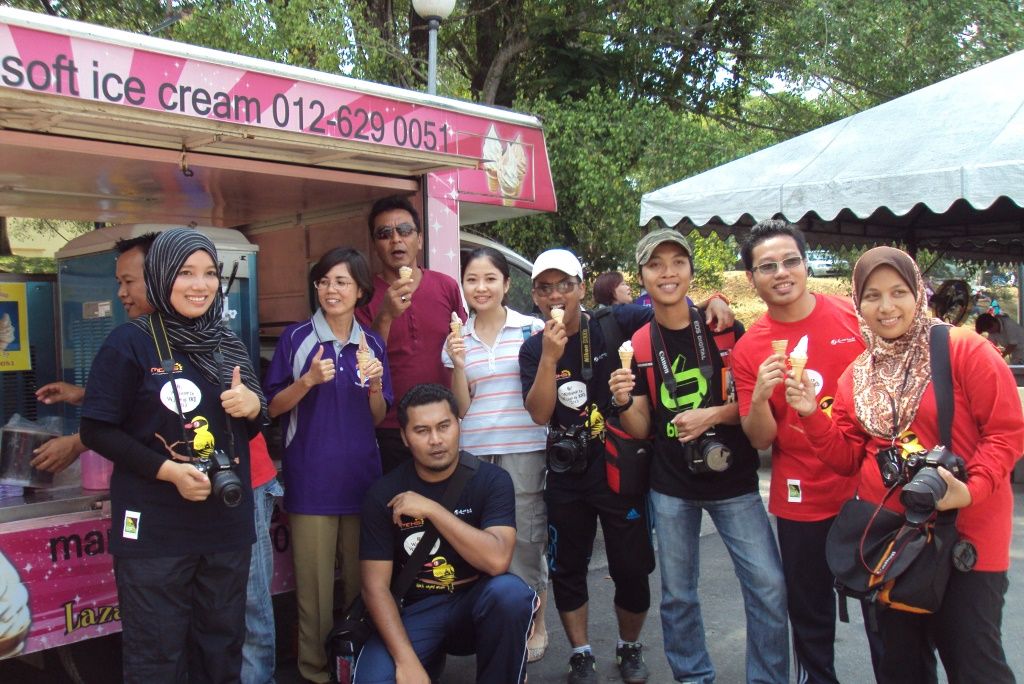 Not long ago, Sahabat Media was given an opportunity to visit Kubu Bharu for ' Bird Watching ' activity .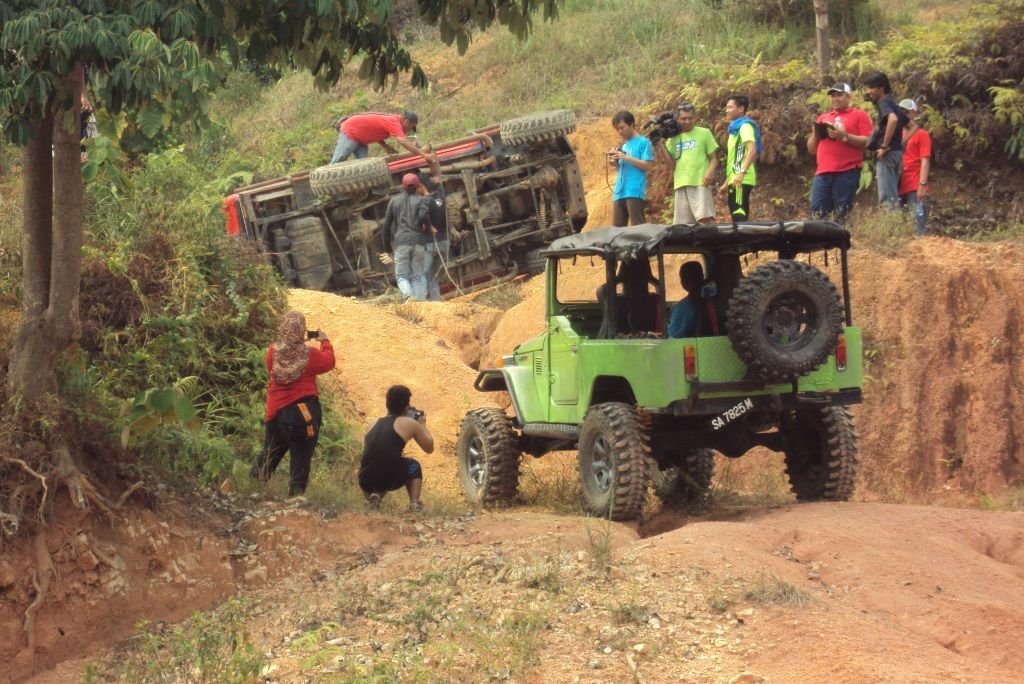 Bird Watching is generally bird-watching and arrival here we were divided into groups coupled with an escort or a bird expert .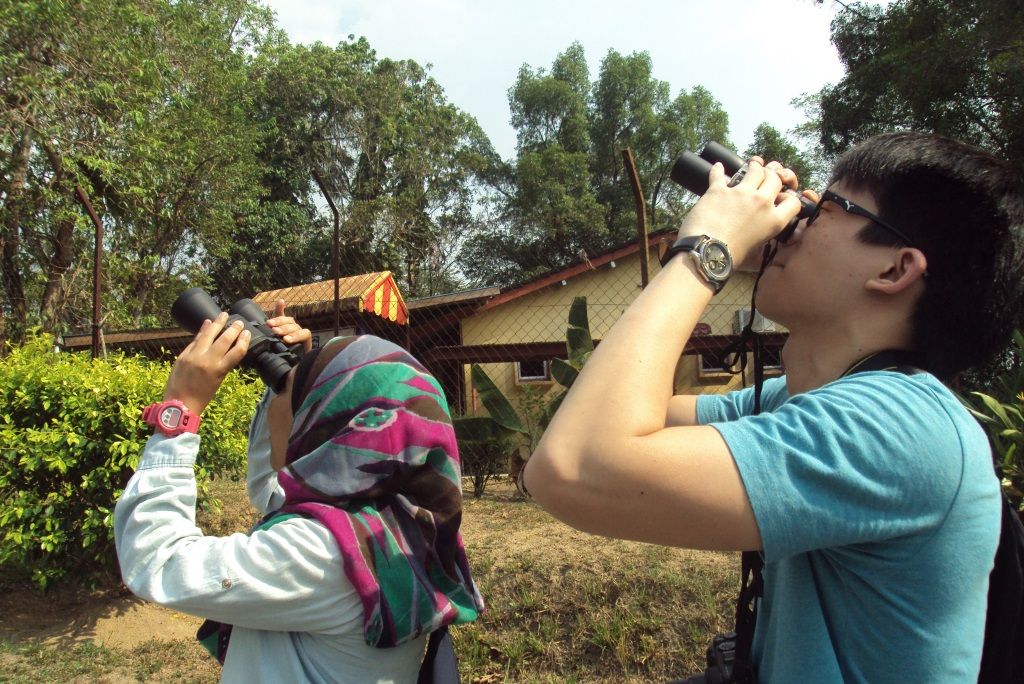 Each group is provided with binoculars and a book ' Birds of Malaysia " for the activity. We traveled to several locations said to be a favorite place of birds. During this activity we were asked to be more sensitive because the birds often hide behind trees and foliage . It is said there are hundreds of species of birds here and we were able to identify a number of species .
Among them are'Asia Glossy Starling ',' Black Naped Oriole ',' Magpie Robin ',' Antwren ',' Straw Headed Bulbul ',' Black Headed Bulbul ',' Fantail ',' Bee- eater ',' Paddyfield Pipit ' , ' Flower Pecker ' , and also some eagle . We are amazed and fascinated by the beauty of the Millennium Park location for visitors to see the birds , the atmosphere was so different and comfortable.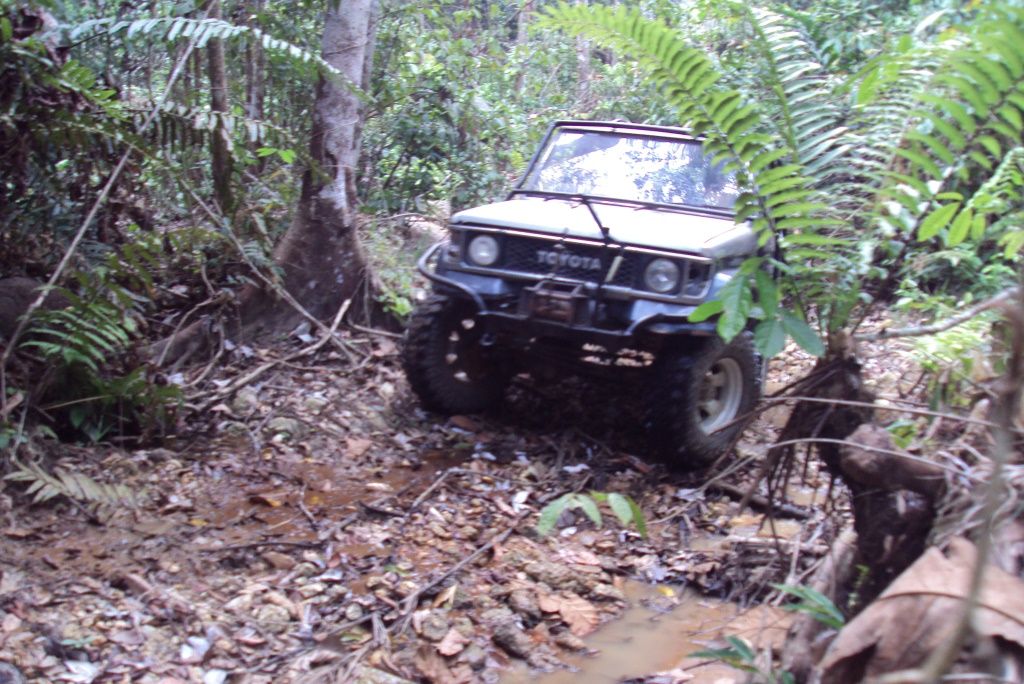 Although the weather was rather unfavourable, it did not dampen our enthusiasm for finding birds in the surrounding area . According to Mrs. Almaz Mokhtar , Town and Country Planning Officer , the birds here will have difficulties to fly if the weather is bad, and they will mostly only perch and nest in tree holes . However we are lucky to be able to see several species of birds fly in groups and heard the birds chirping but unfortunately we could not see the bird .
The experience in finding and identifying birds at Kuala Kubu Bharu was very fun and made ​​us excited to come back in the future to see the annual ' Bird Race '. ' Bird Race' is a competition to identify the most bird species . The event is first in the state. Keep a lookout about in in the blog soon.
Contact
Mrs. Al – Rabiah The radio Hj Mohd Khir
No 1-6 , Extreme Sports Centre , Kalumpang
44100 Kerling , Hulu Selangor , Selangor
Tel : 03-55109145 / 03-55111204
Hours of Operation :
5 p.m – 11 p.m
Went to Utara Coffee House with my wife and son quite some time ago to sample their latest addition to the menu: Norwegian Salmon.
We get to try 7 dishes : Salmon Caesar Salad, Pacific Rim Salmon Soup with Shittake Mushrooms and Herbs, Salmon Tikka, Salmon Tostadas, Salmon and Potatoes Au Gratin, Foil Baked Norwegian Salmon and Salmon Roulade& Oyster Gratin.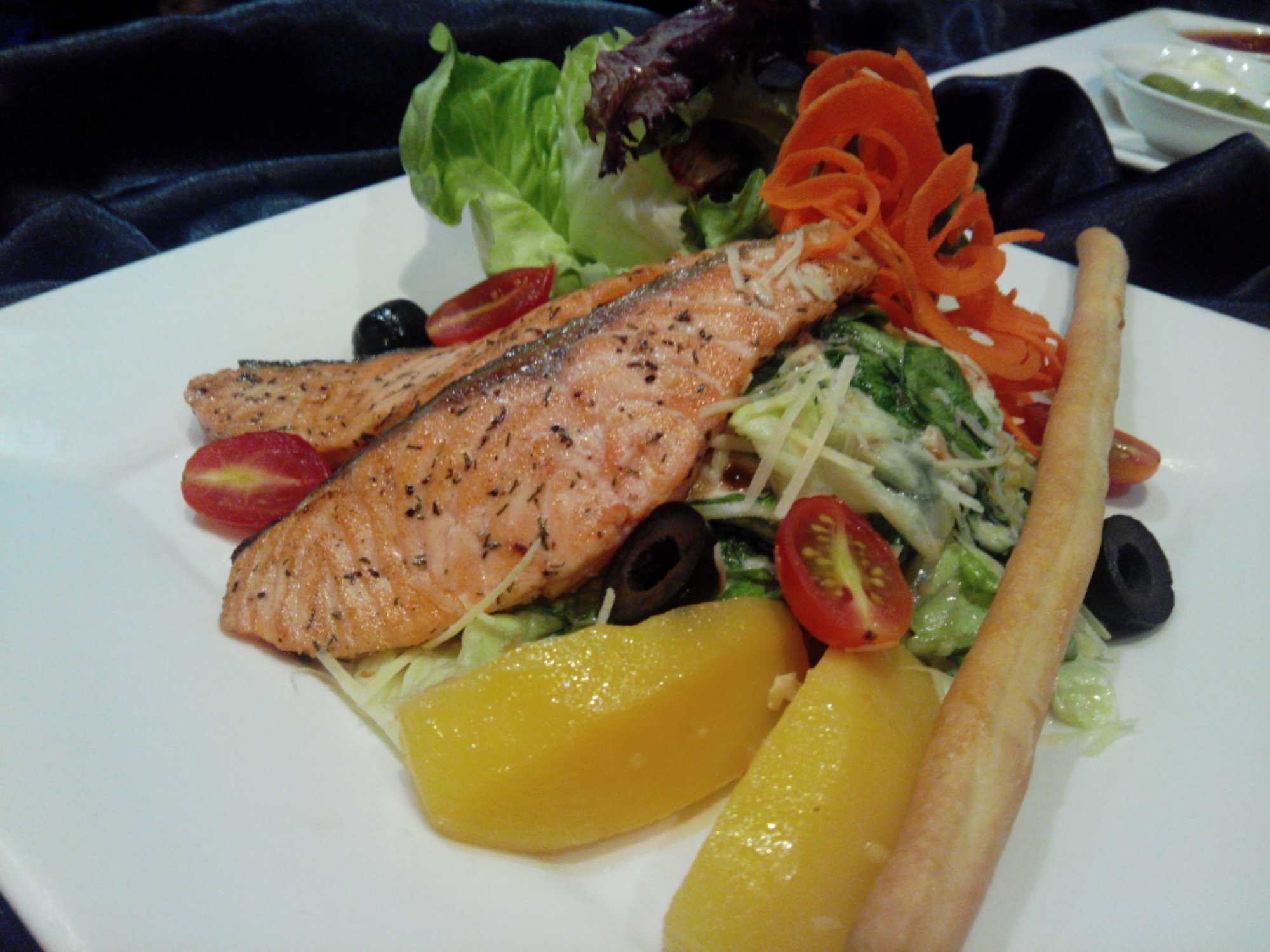 Salmon Caesar Salad (RM26) was not only appetizing, but crisps and fresh too. Thumbs up for the Caesar salad. Highly recommended.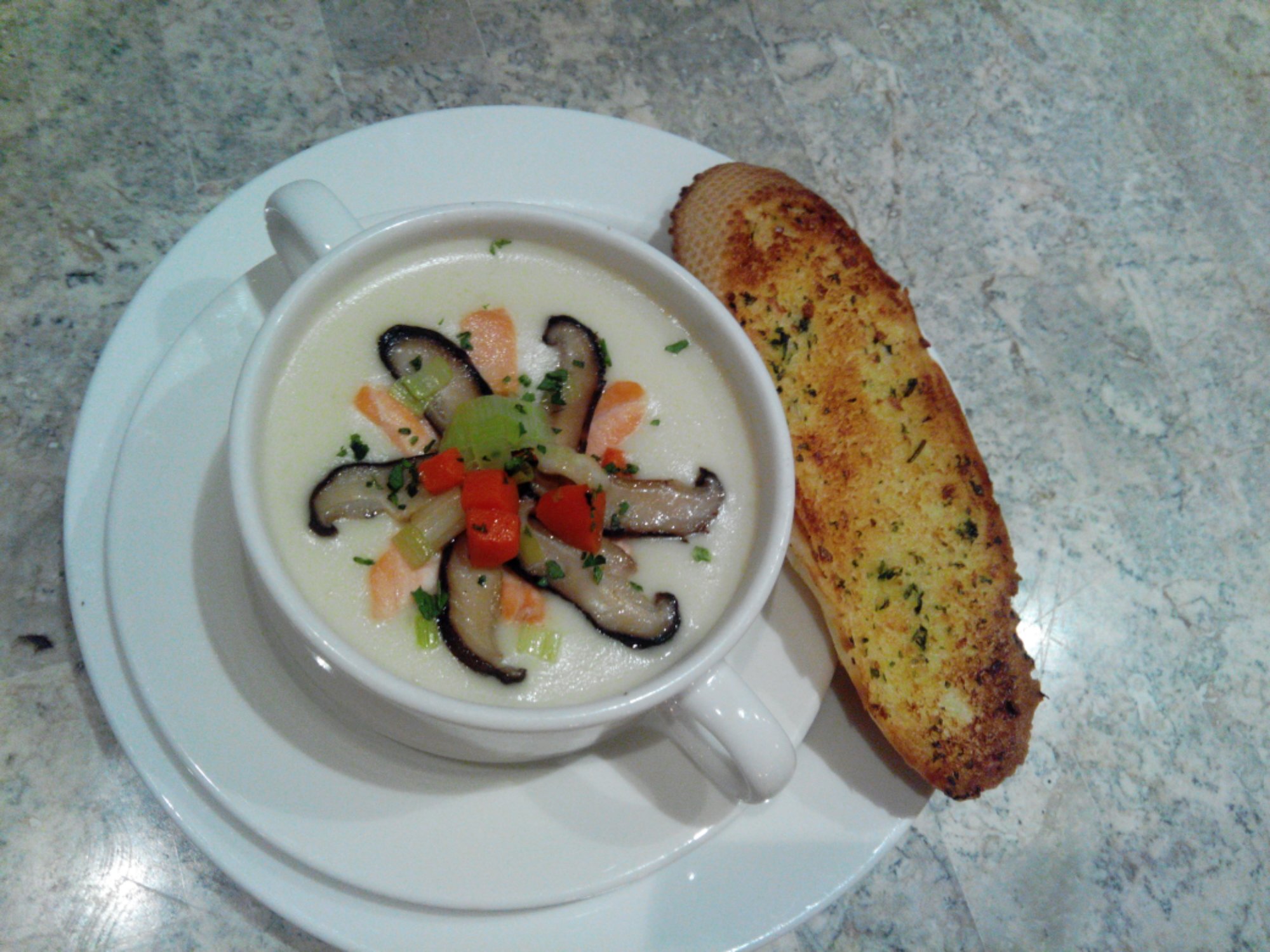 Pacific Rim Salmon Soup with Shittake Mushrooms and Herbs (RM25). Voted everyone's favourite that night.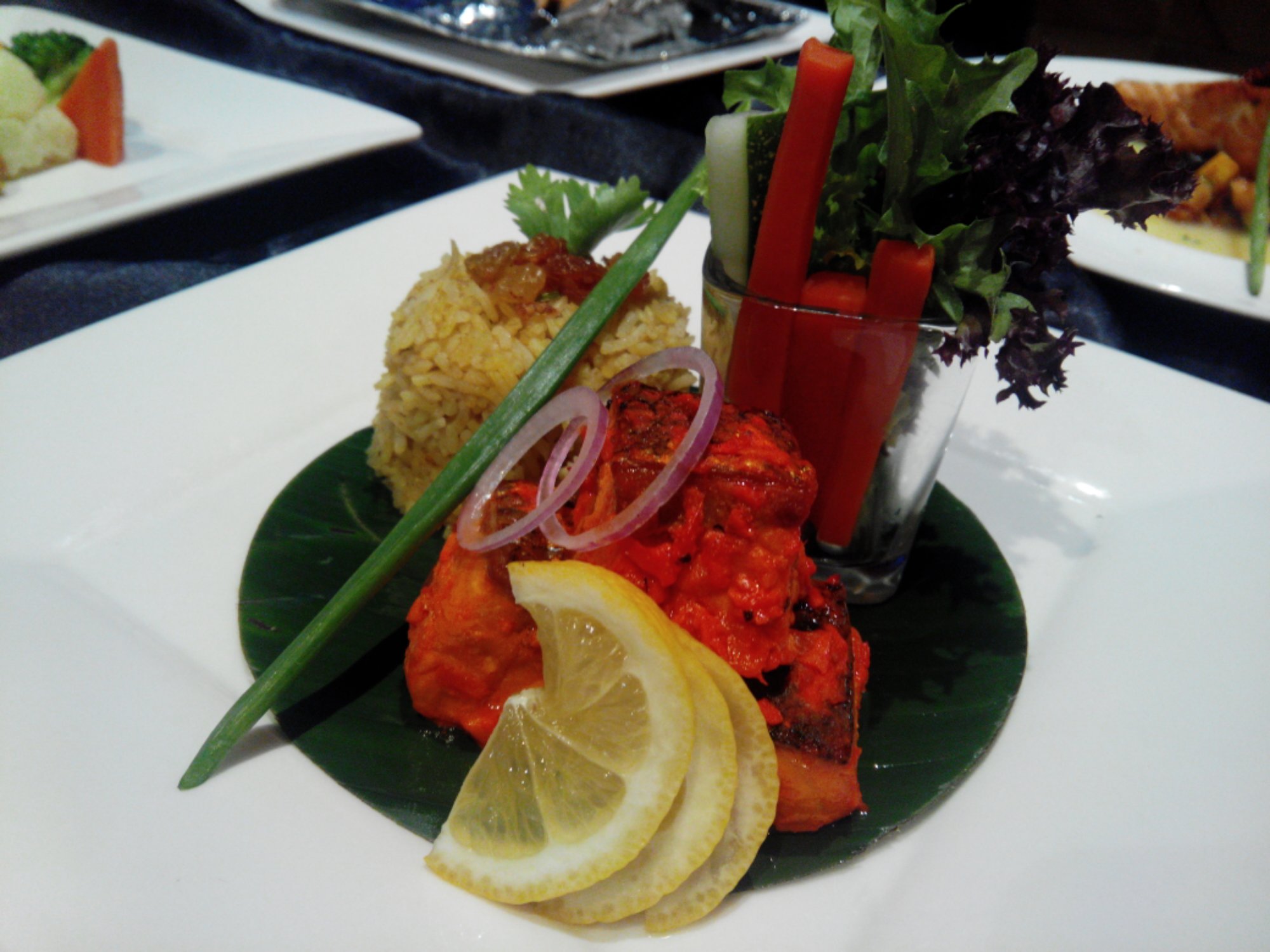 Salmon Tikka- fragrant rice, acar and cucumber (RM26). The rice, though fragrant was a tad bland and has a very strong herbal taste but the taste was pretty much balanced when paired with the flavourful Salmon tikka and refreshing cucumber slices.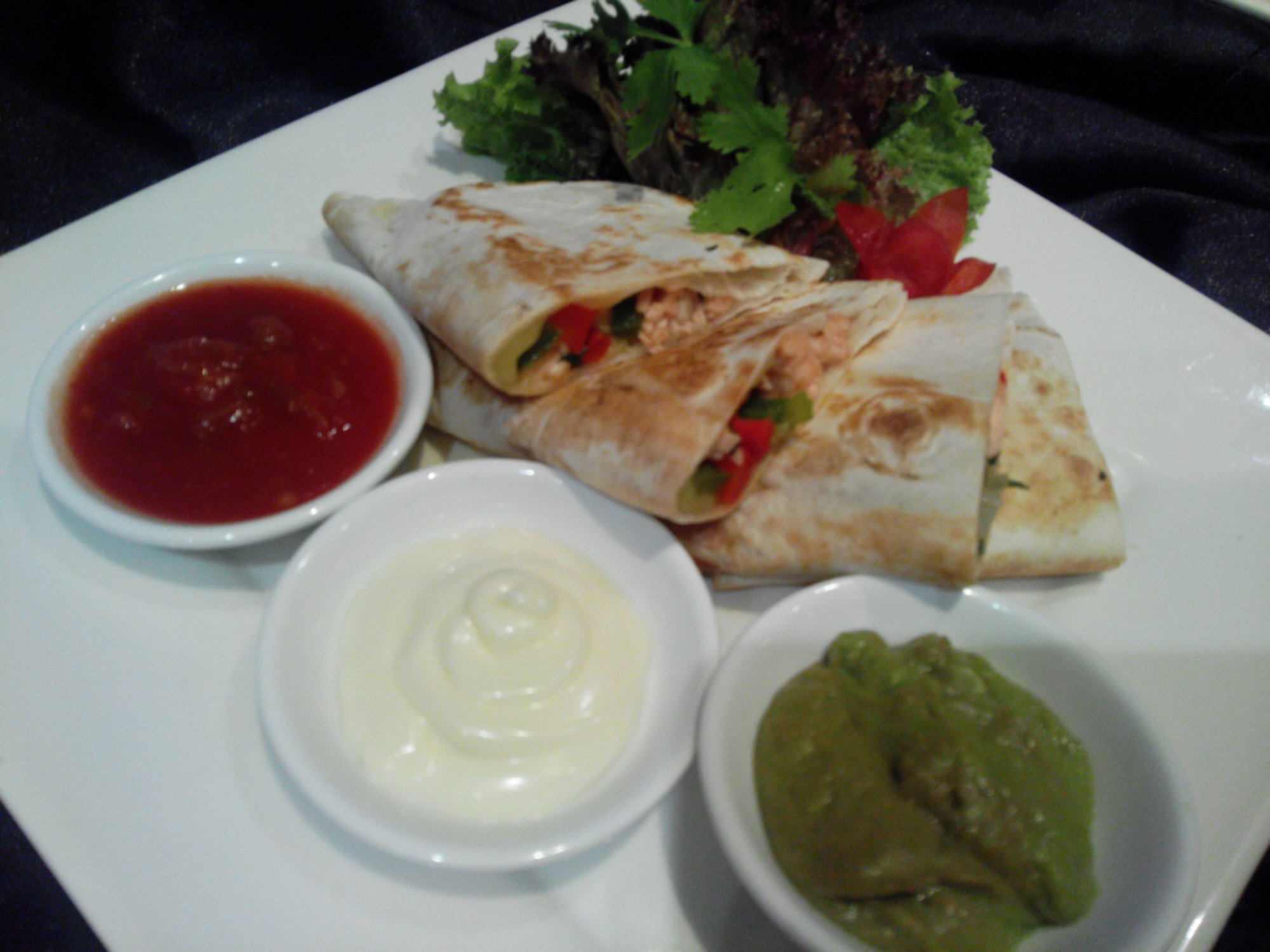 Salmon Tostadas- served with tortillas, guacamole, sour cream and tomato salsa (RM26). Lovely dish, especially when dipped in the tomato salsa.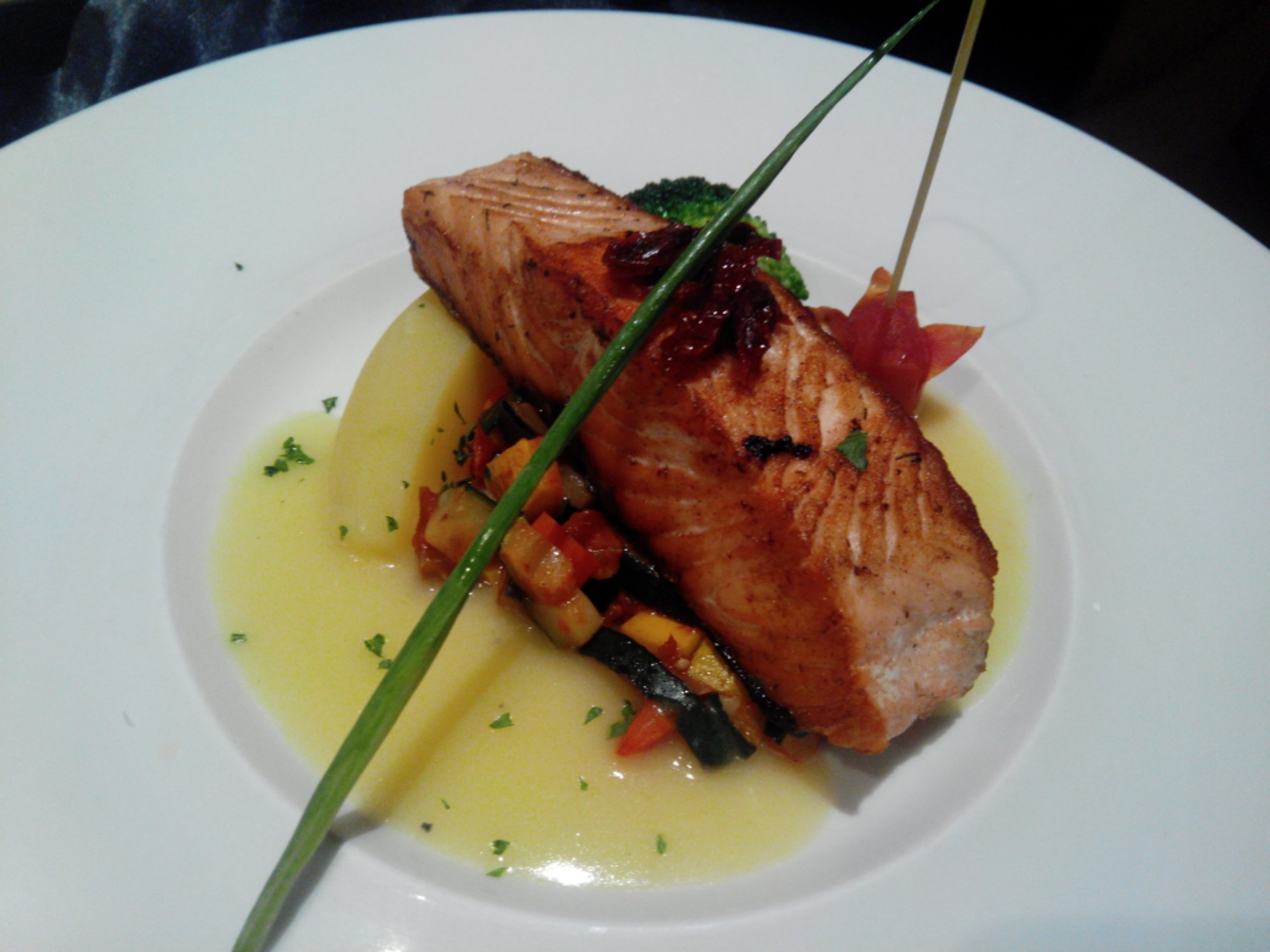 Salmon and Potatoes Au Gratin (RM28). The Salmon was fresh and naturally sweet and complement the potatoes au gratin pretty well.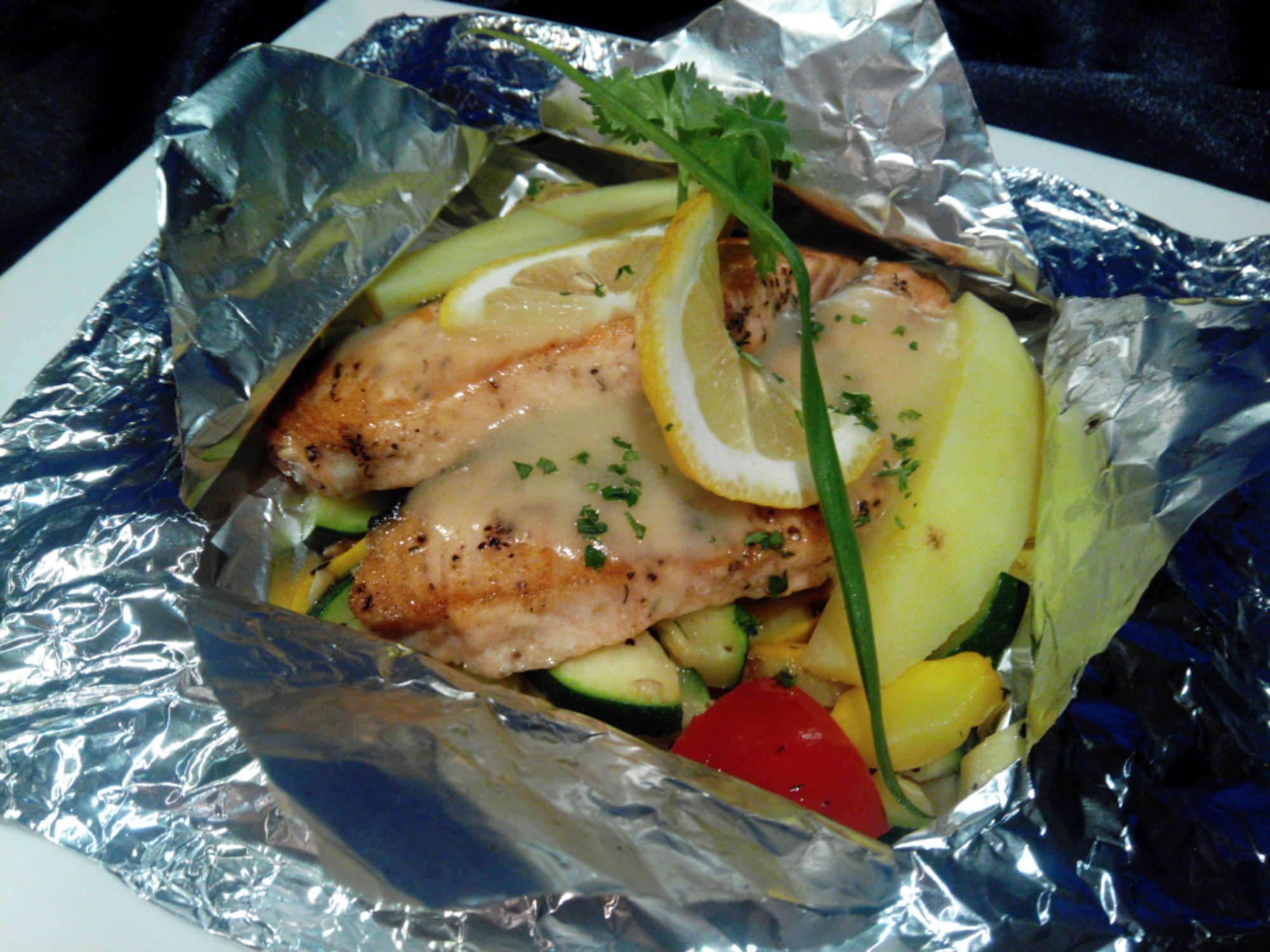 Foil Baked Norwegian Salmon served with a bed of zucchini, capsicum and champignon mushrooms (RM28). My favourite that night.The salmon was not only fresh and naturally sweet, but was juicy and bursting with flavour.A must try.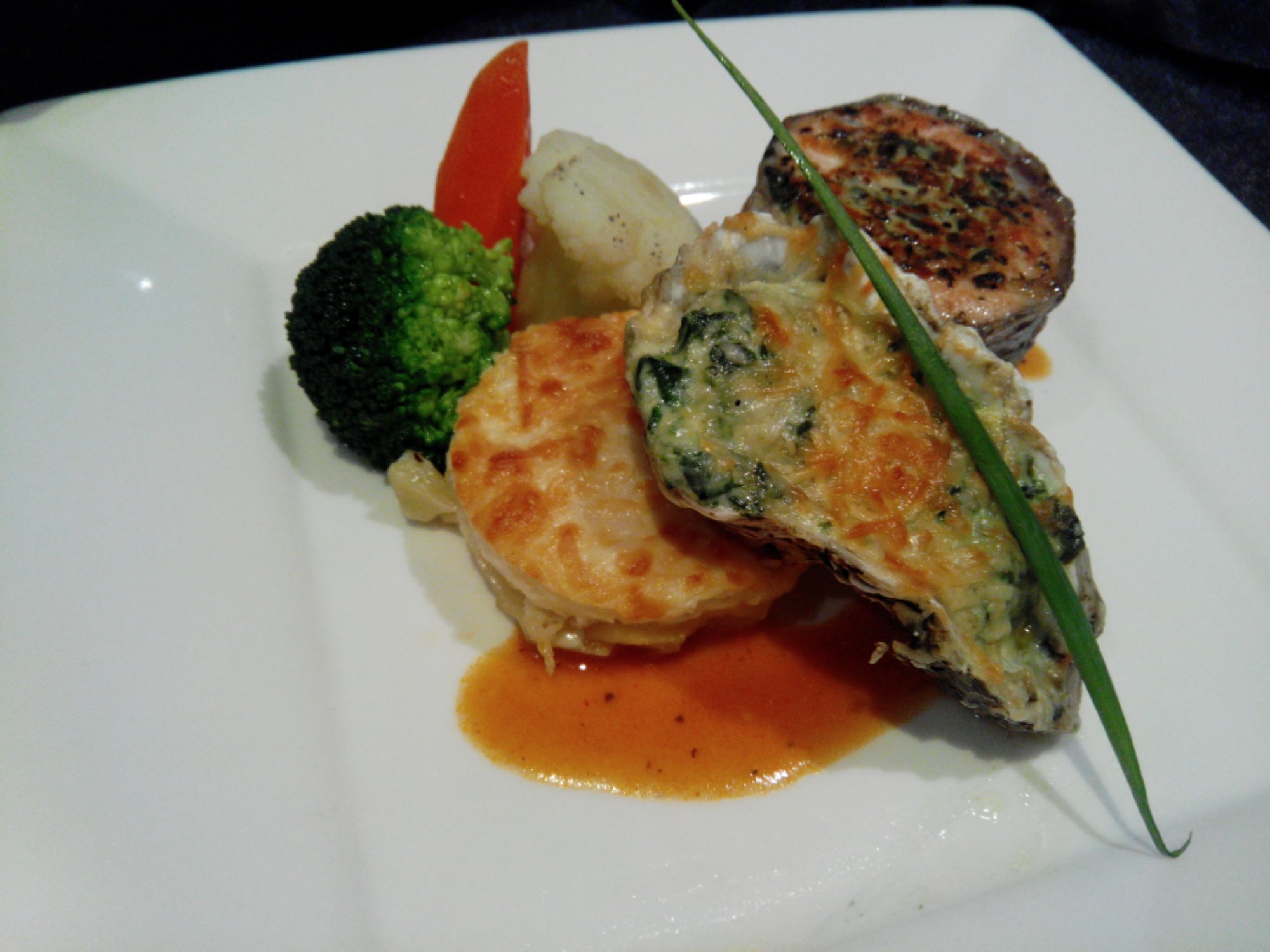 Last but not least, Salmon Roulade& Oyster Gratin (RM30). A slab of poach salmon served with oyster gratin. My wife loves the oyster gratin but the poach salmon doesn't seems to sit well with her. But then again, to be fair, she's never a fan of fish. The dish was okay to me.
Overall, the salmon fare offered by Armada Hotel is delicious with only a fraction of the price.
For booking and reservation:
Armada Petaling Jaya
Lot 6, Lorong Utara C, Section 52
46200 Petaling Jaya
Selangor Darul Ehsan Malaysia
Tel : (603) 7954 6888
Fax : (603) 7956 8088
Email: armada@armada.com.my