My wife and I were invited to Genting Mega Fun Roadshow in 1 Utama last weekend where they will be featuring the all time loved Sesame Street characters, Elmo and friends, and I thought it would be a good opportunity for me to bring my son along to see his favourite Sesame Street characters live. It was a really good move as he enjoyed himself tremendously.
Creatively entertaining! That is the two words to describe the special appearance by Elmo and his friends from Sesame Street today last week at the Ground Floor, Highstreet of 1 Utama shopping centre in conjunction with Genting Mega Fun Roadshow.
Vanessa Chong, the emcee for the event
Sesame Street the popular educational television program designed for preschoolers has been a great success for 45 years, making it one of the longest-running shows in television history. 'Sesame Street Live – Elmo Makes Music' at Resorts World Genting will feature nearly two dozen songs, including classics that children love to sing along such as 'C Is for Cookie' and 'The Alphabet Song' during the performance from 28th November 2014 until 3 January 2015.
At the launch, Elmo was with Cookie Monster, Bert and Ernie. They gave a spectacular welcome to the audience with their short and energetic musical performance.
Mr Kevin Tann giving his speech
"The Sesame Street has not been back to Malaysia for a few years. 'Sesame Street Live- Elmo Makes Music' is a new production that will definitely wow its audience. It's a high energy pack musical performance that will get all the kids excited," says Mr Kevin Tann, Vice President- Promotions and Entertainment of Resorts World Genting during his opening speech today.
Mr Christopher Harper giving his speech
Christopher Harper, the Director of 'Sesame Street Live-Elmo Makes Music' says " 'Sesame Street Live- Elmo Makes Music' comes with a brand new production that includes many new songs that kids can sing with and a lively musical performance by Elmo and Friends. I have choreographed and directed International UK, 1-2-3… Imagine! with Elmo and Friends, When Elmo Grows Up, My Little Pony Live, Big Bird's Sunny Day Campout and many more. By far, I would highly recommend all to come watch 'Sesame Street Live-Elmo Makes Music' as it is very entertaining and the kids will love it!"
The performance began with Cookie Monster appearing first, followed by the inseparable BFF Bert and Ernie, and Elmo with his grand appearance….
The 'Sesame Street Live-Elmo Makes Music' is part of the Genting Mega Fun road show that started since 13th August. Up to 1,888 special preview tickets scheduled for 27th November 2014 to the show has been given out to lucky winners. Audience at the launch also participated in the Reading Together, muppet making workshop.
Group photo with Mr Christopher Harper and Mr Kevin Tann (he is in between Elmo and Cookie Monster)
Elmo, Abby Cadabby, Cookie Monster, Big Bird and all other Sesame Street friends will be taking the stage to give Malaysian fans the 'Sesame Street Live-Elmo Makes Music' at the Genting International Showroom, Resorts World Genting from 28 November 2014 onwards.
The Q & A session
The 'Sesame Street Live-Elmo Makes Music' is proudly organized by Resorts World Genting and produced by VEE Production. Official loyalty card is Genting Rewards card and CIMB Bank is the official bank partner of the show. Both Genting Rewards and CIMB bank card holders will be given exclusive discounts on the tickets. Grab your tickets fast. Ticket price starts from RM88 onwards.
For more information, please visit www.rwgenting.com
My family and I were invited to Iftar with eWana Fm at Pak John Steamboat& BBQ a few weeks back.
The event was jointly organized by eWana FM and Pak John Steamboat&BBQ, sponsored by Nanorecords, Creativcolor, Chewy Chocs, and Santai Travel as their media partner.
Check out the video by Kaio for a clearer picture on the event. The event also featured special segment Hai Blogger! and Carta Bloggers 30. eWana.FM is an Internet radio using the latest technology and provide more interactive experience where listeners can interact directly with the deejays on duty. eWana.FM operate 24 hours per day or and can be accessed through www.Ewana.FM or via Tune In apps if you are an android device user. eWana.FM. They also launched "eWana Raya" album and during the event, attendees were given privilege to listen to the never heard before songs live first hand that day. Kudos to eWana.FM for such a great effort. With the mere cost of RM21.90 per CD, 30% proceeds of the sale of this album would go to the war ravaged victims in Gaza. Here's your chance to give a tremendous value to your money while you entertain yourselves with some catchy but nostalgic Hari Raya songs sang by eWana FM deejays themselves. To place an order, do contact eWana.fm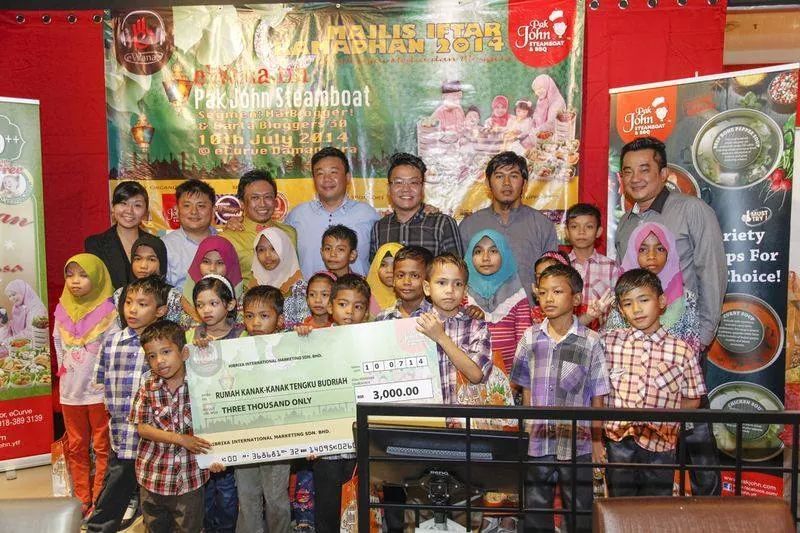 Aidilfitri contributions of Rm3,000 are made by Pak John Steamboat&BBQ to the Rumah Kanak Kanak Tengku Budriah as well during the iftar event.
Let's talk about the food offered in Pak John. Ingredients for steamboat is extensive here in Pak John Steamboat&BBQ,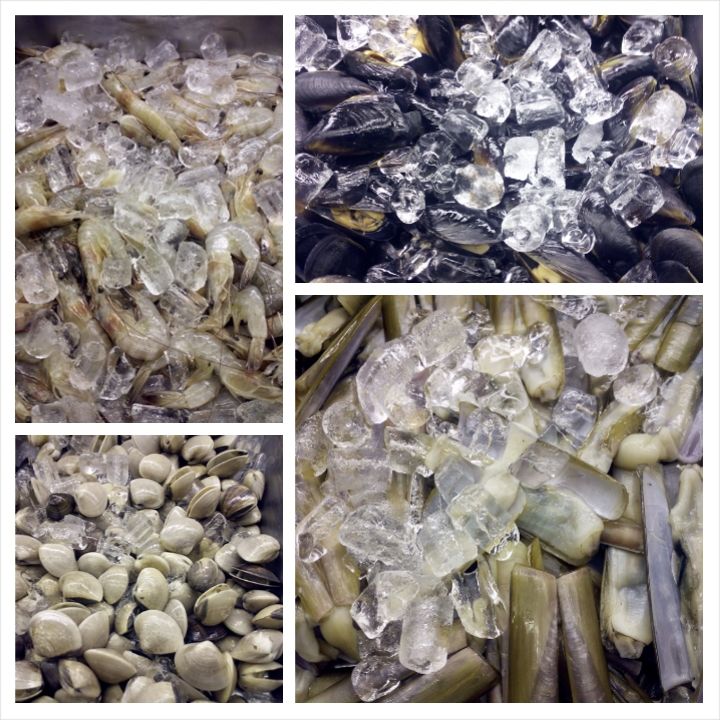 Fresh seafood like bamboo clams, fresh mussels and prawns are available at the fresh food section.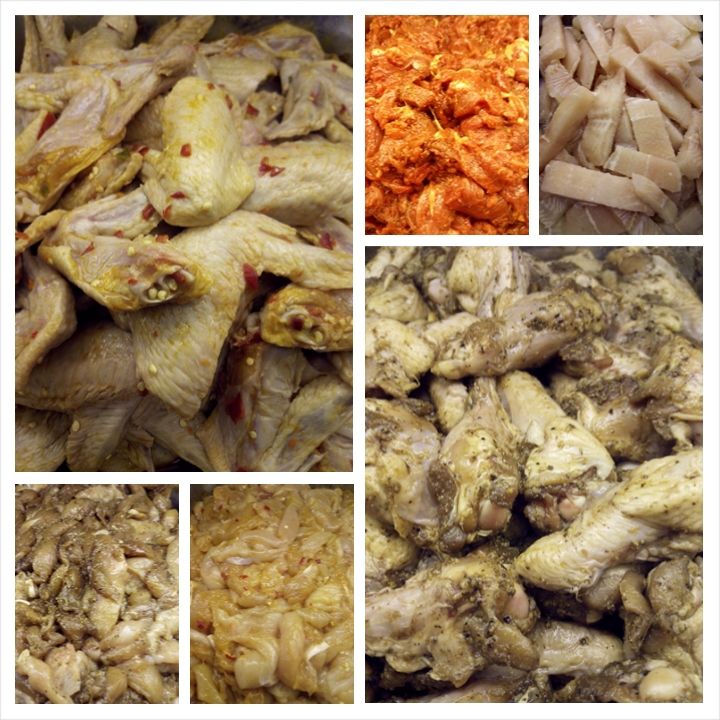 Item for grilling includes pre-marinated meat and poultries.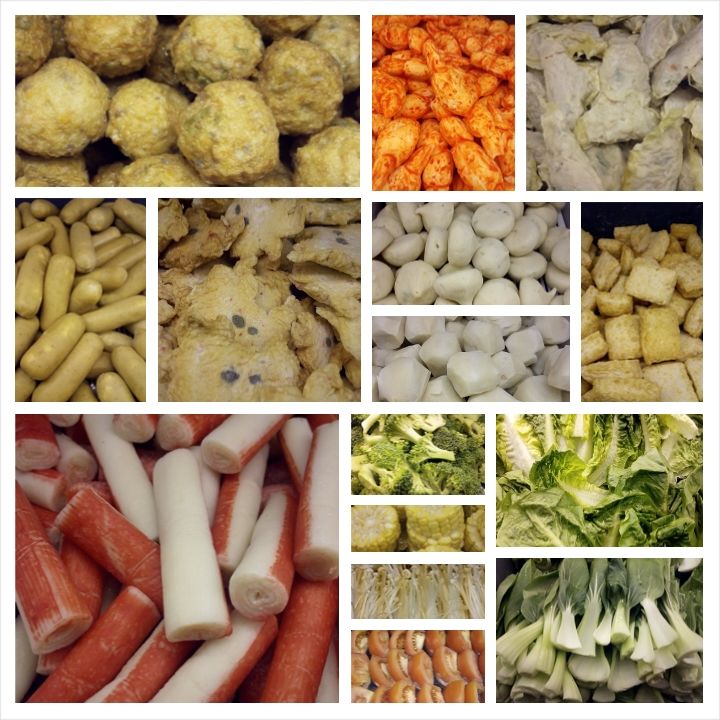 Processed food includes fishballs and surimis, and fresh vegetables are also available. These processed food are certified HALAL by JAKIM and is supplied exclusively by CYL Food Sdn. Bhd
Dimsum includes a variety of dumplings offered  ranging from irresistible Siew Mai to mini pau
Premium food items like abalone slices, smoked duck slices, premium New Zealand Beef and lamb slice is available at the shelf and is part of the all you can eat buffet. So knock yourselves out.
Ramadhan Special
Coke Chicken, XO Sambal Glutinous Rice Wrapped in Lotus Leaf Nasi Tomato, and Vegetable Tempura. Yes. These are only available during Ramadhan, so please take note.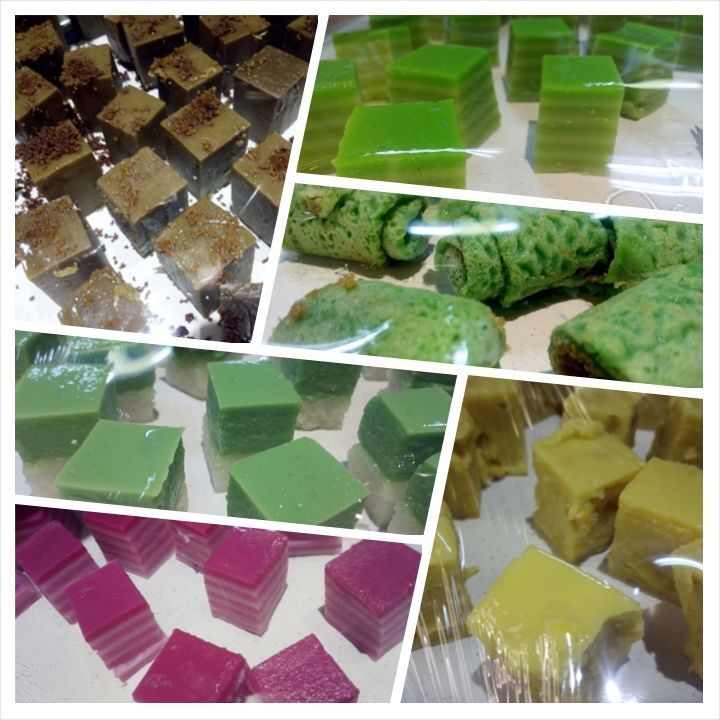 Assorted Malay kuih, also available during Ramadhan only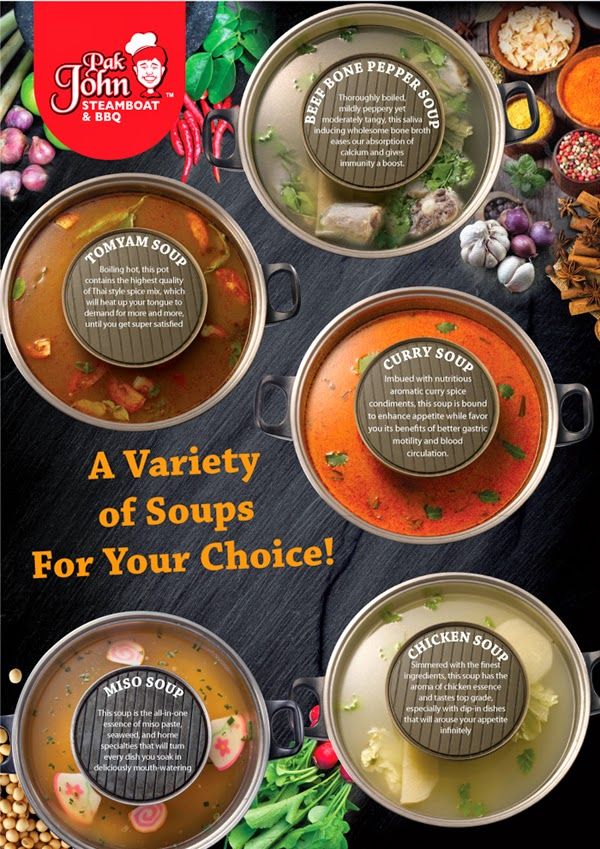 There are 6 choices of steamboat soup available this Ramadhan:
1. Beef Bone Pepper Soup
2. Tomyam Soup
3. Curry Soup
4.Miso Soup
5. Chicken Soup
6. Prawn Soup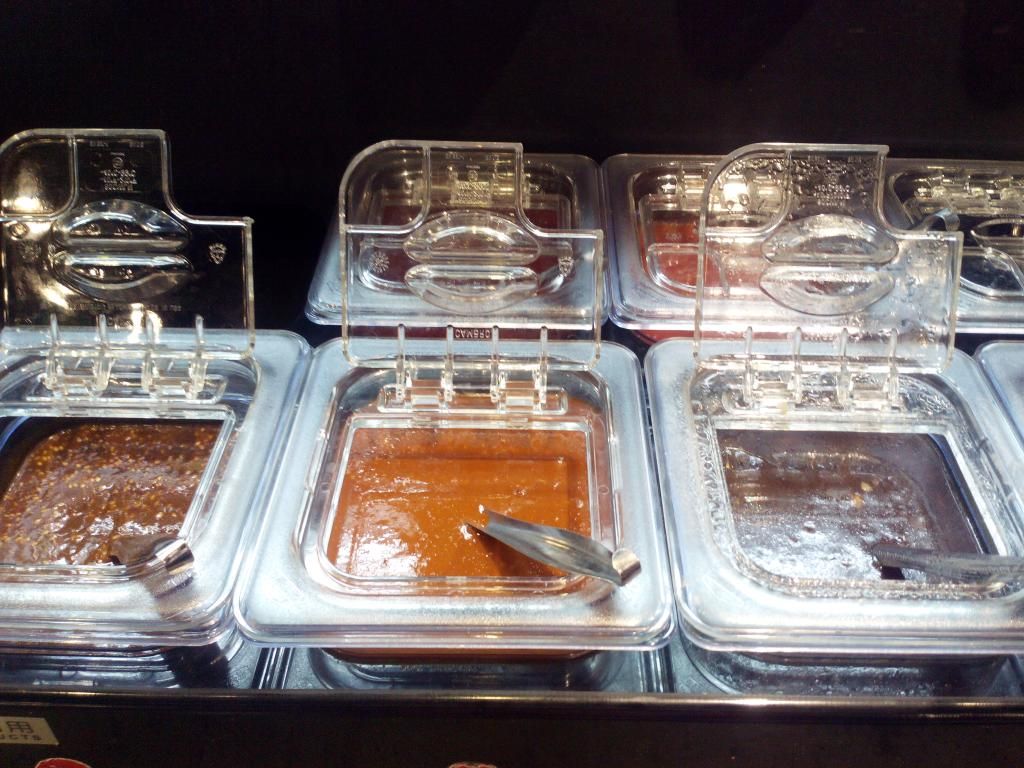 There are 4 types of popular sauce for the steamboat dipping and grill:Sambal Belacan, Green Sauce, Sweet Yong Tau Foo sauce and Spicy Sauce.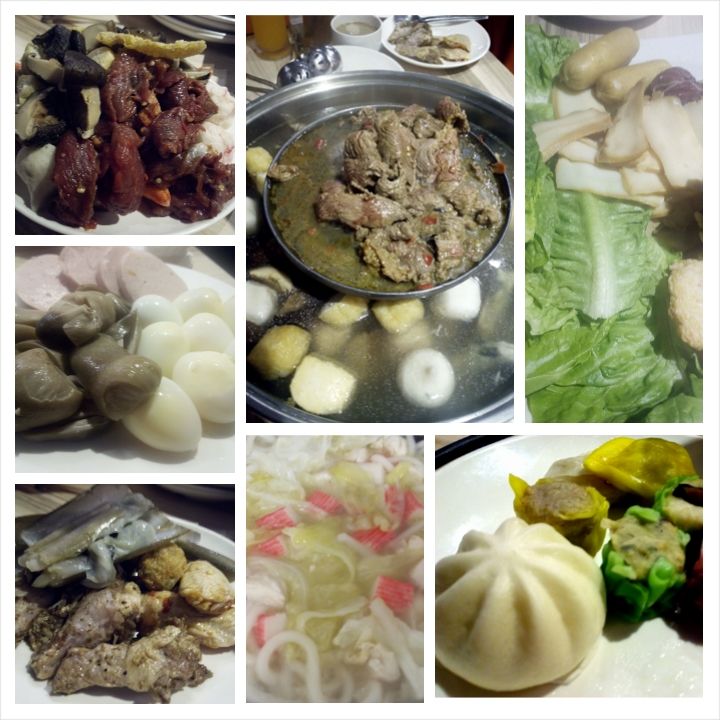 The food that we took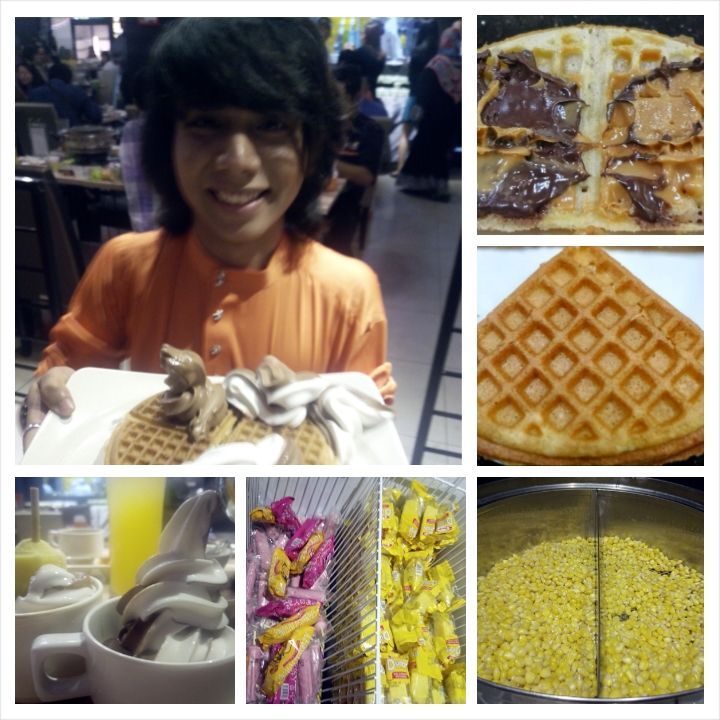 There's a choice of the traditional ice cream potong and sundae at the dessert section and at the ala minute counter, you can request the cook to make you waffles or kaya balls.
Beverages are inclusive and freeflow.
Pak John Steamboat&BBQ Ramadhan buffet promotion is still ongoing, from 28th June 2014 to 29th July 2014, priced at RM39++ per pax. Children below the age of 8 years old dine for FREE.
There is also Lady's night promo every Tuesday and Thursday where ladies can get 20% off whenever they dined there, and if you are a student, just flash your student card to get 30% off on the buffet from 11am to 5pm daily.

Right now there is two Pak John Steamboat&BBQ outlets. One in eCurve Damansara and another one in Wangsa Walk Mall, Wangsa Maju. Below is the address for respective outlets. The place is usually packed, so be sure to make a reservation before you visit.
Pak John Steamboat E-Curve
Lot LG-13A, LG-15,
Lower Ground Floor,
E-Curve, No 2A, Jalan PJU 7/3,
Mutiara Damansara, Petaling Jaya
AND
Pak John Steamboat Wangsa Walk Mall
Lot GL-02 & FL-02,
Wangsa Walk Mall, Wangsa Avenue,
No 9, Jalan Wangsa Perdana 1, Bandar Wangsa Maju
Kuala Lumpur
Website :
http://www.pakjohn.com
Mon – Thu: 10:00 – 22:00
Fri – Sun: 10:00 – 00:00
Facebook :
Pak John Steamboat & Yong Tau Foo
Thank you eWana FM and Pak John Steamboat&BBQ for the invitation. Not only my wife and son enjoyed the food tremendously, I did too.
This is an unofficial logo for Peugeot in Malaysia.
How this logo is inspired?
See the video below.

Dear Kiki Kamaruddin, you are now fucking famous with your white Peugeot with plate number CDM25.

Also, I realize that your company, "Kerja Kahwin" are also getting a lot of free publicity through this "viral campaign".
Even your website also have a lot of comments!
Bravo! Bravo!
I also understand that you also selling tudung? Well, I really salute the photographer who take your modeling picture, it successfully conveyed the messages about the product. Oh wait… I getting the wrong message… LOL

As for asking the old man to pay you RM2K immediately according to what you've said "You pay me 2 thousand now!", well, I also understand that you do not like to "hutang" but then again, he said can claim insurance mah, that one not consider hutang also mah.

I know, the car is only 1 month old, but it is a company car mah, got insurance mah. You now have your evidence of accident all around the Internet already, sure Jernih insurance allow you to claim one.

Source of informations: https://www.facebook.com/hashtag/cdm25
Note: I am not cyberbullying her, I am just posting crap only. So just ignore this if you don't like this. End of story!
It's a working date night again for me and my wife. Plus the kid, of course. This time around, it's in our all time favourite restaurant, Utara Coffee House at Armada Hotel.
They are offering a buffet in conjunction of the Holy month of Ramadan, and I have to say that I'm impressed with what they have to offer.The spread would make you wish that you have a few empty tummy to fill them up with.Guests can expect to indulge in only the most authentic method of preparation and ingredients this coming Ramadhan. With more than 100 dishes available, Utara Coffee House promises to showcase a wide selection of dishes that emphasizes on a variety of flavors and scent that will titillate your palate after a long day of fasting.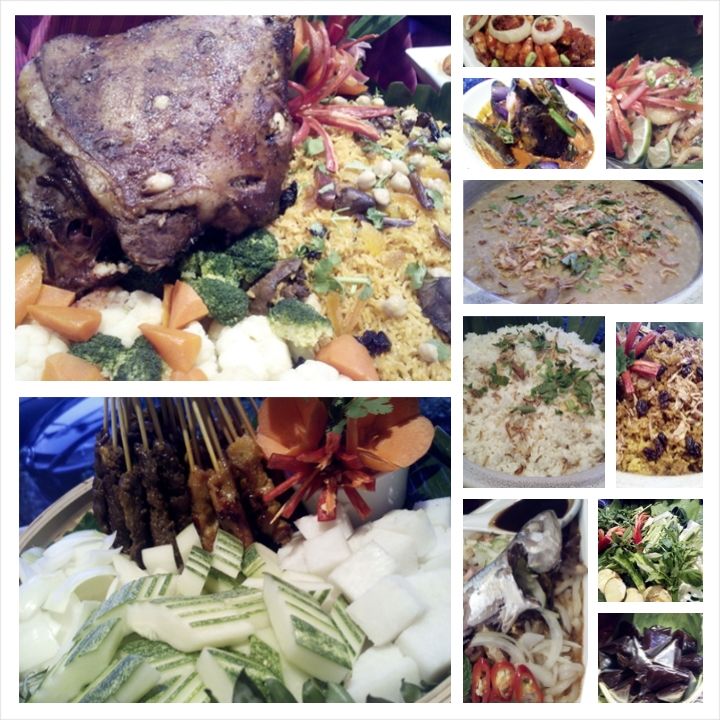 Dishes not to be missed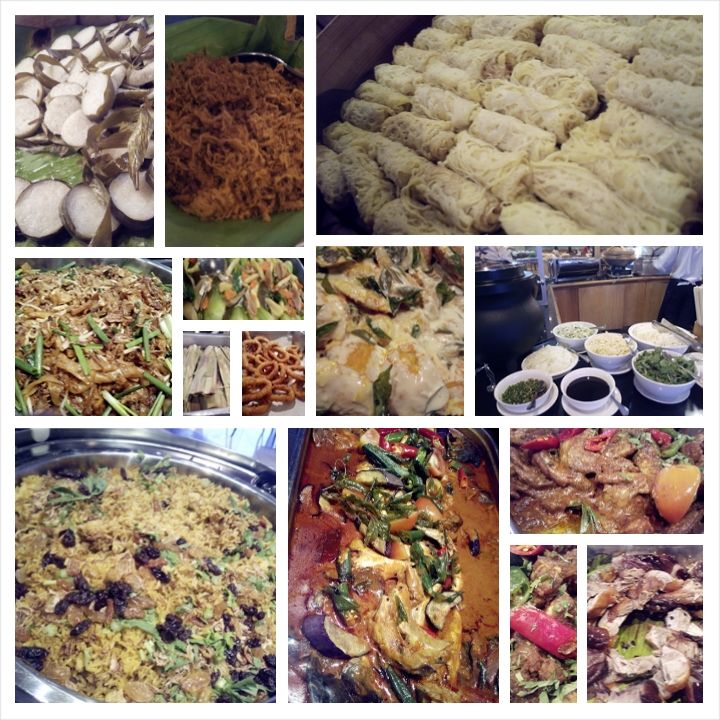 Be sure to go with hungry tummy, these are simply delicious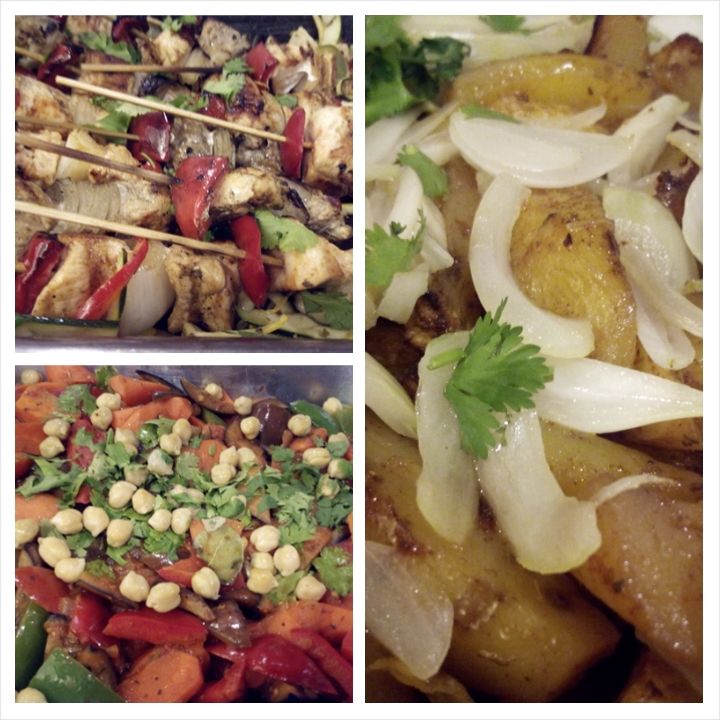 One of the dishes that tickle me fancy: the Shish Kebabs with sides.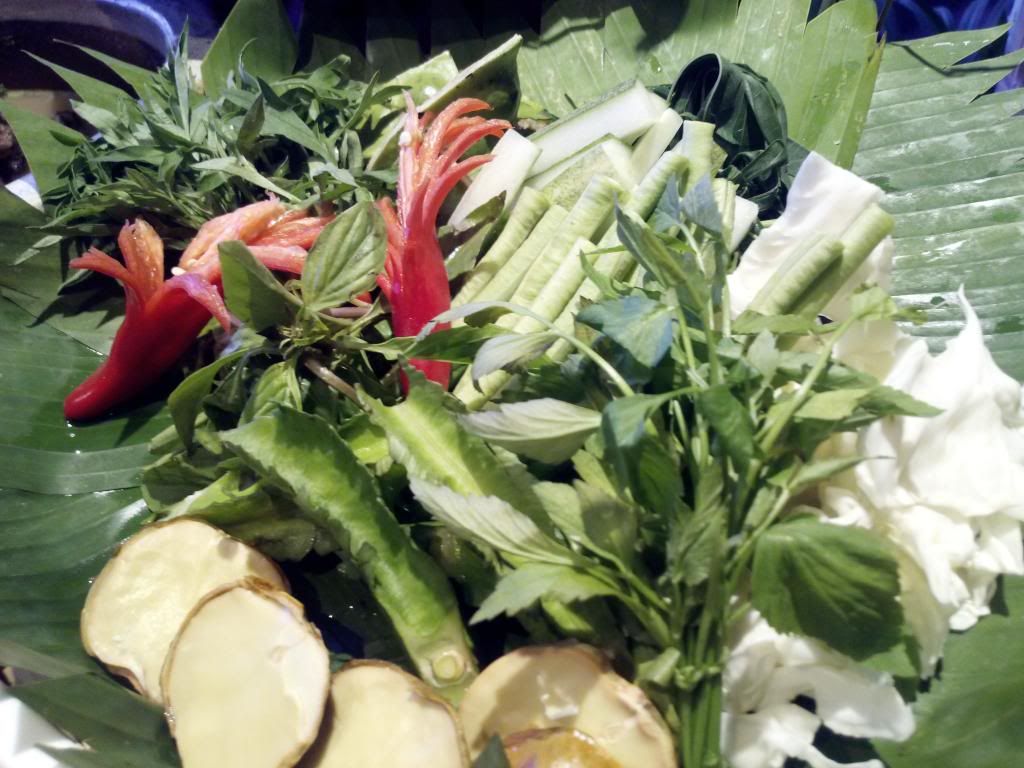 There's fresh ulams for the fans of greens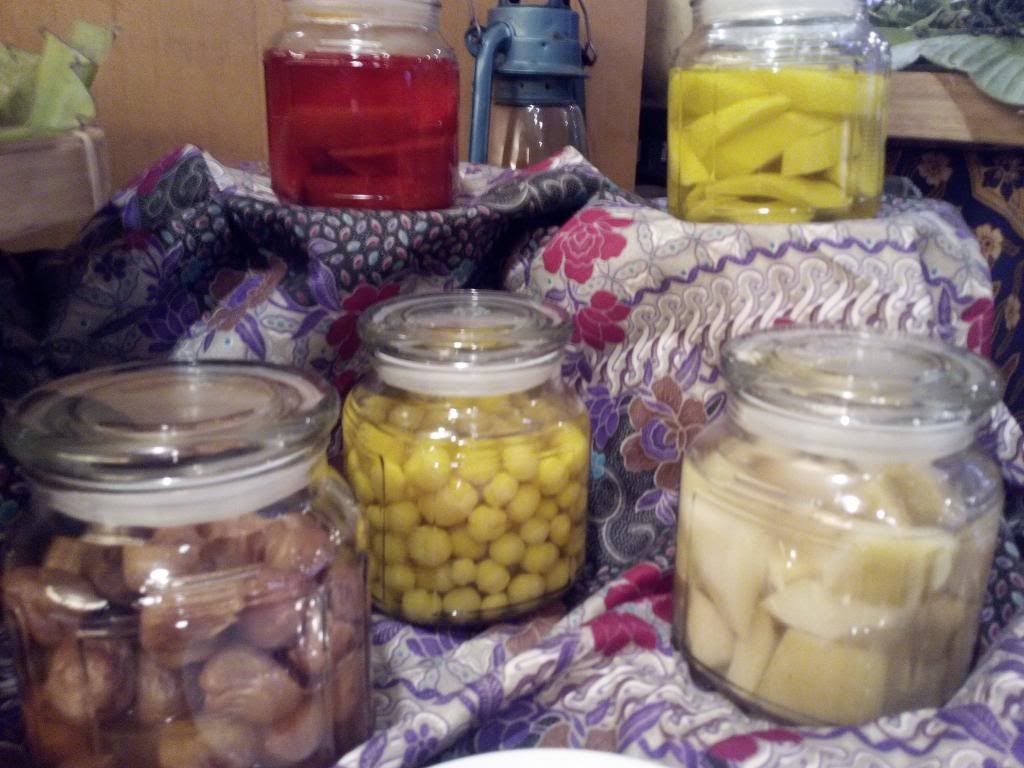 I'm not a fan of sourish stuff or pickles, but my wife loves it, and at the rate she gobbled these down made me wonder if she's pregnant.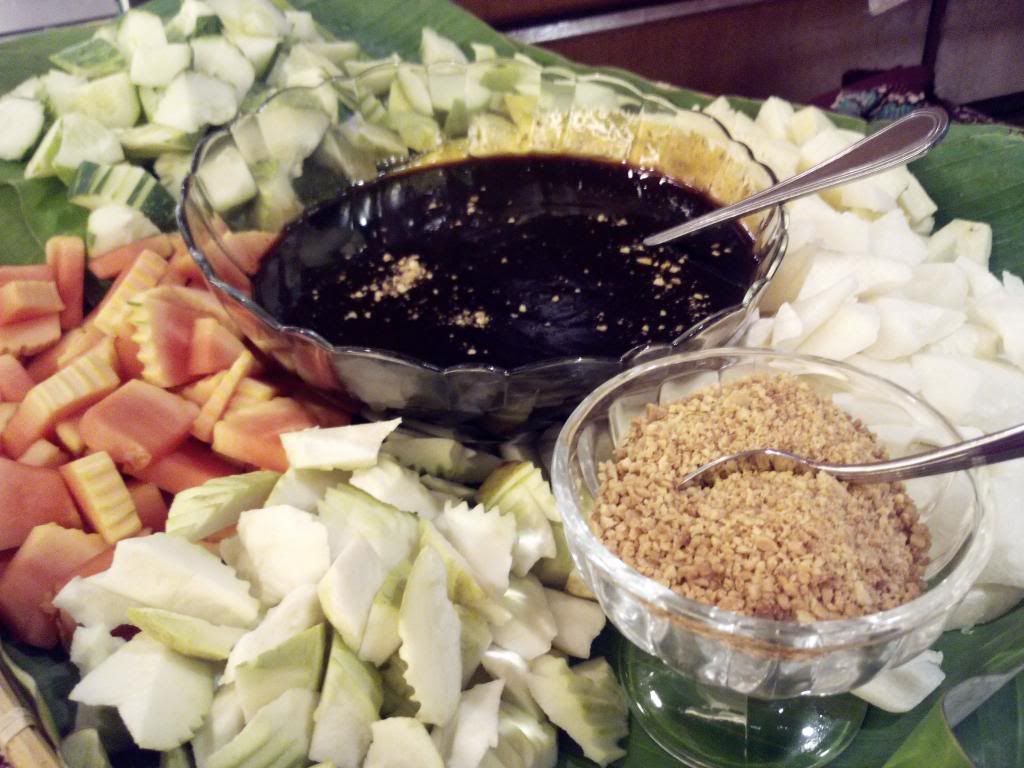 Rojak. Did not managed to try this, but if memory serves me right, the sauce is to die for, so if you might wanna have a go at this.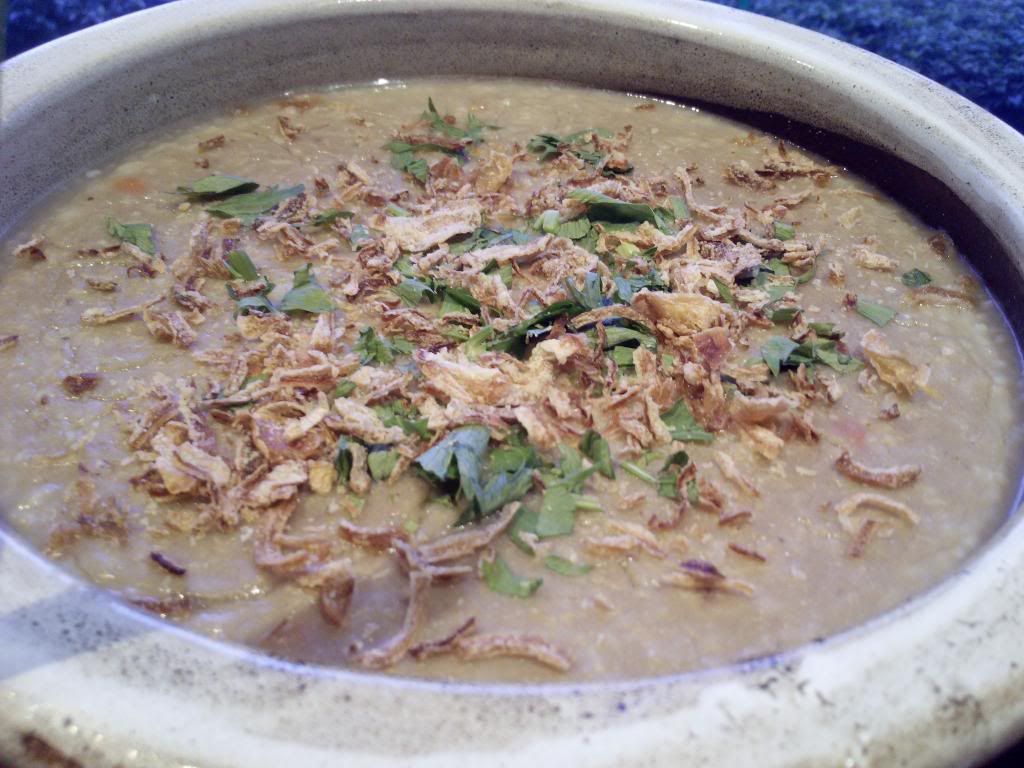 Utara Coffee House is their bubur lambuk, so authentic that you could have sworn that it comes from a mosque's moreh offering.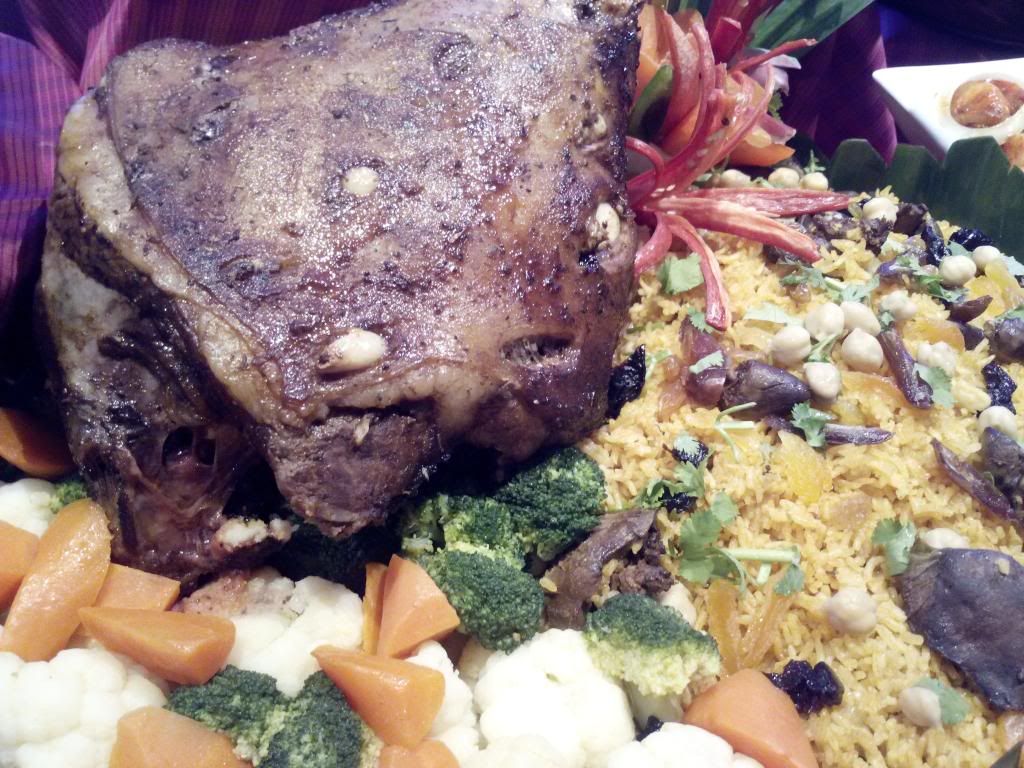 Roasted lamb and nasi briyani. One of the highlights of the buffet.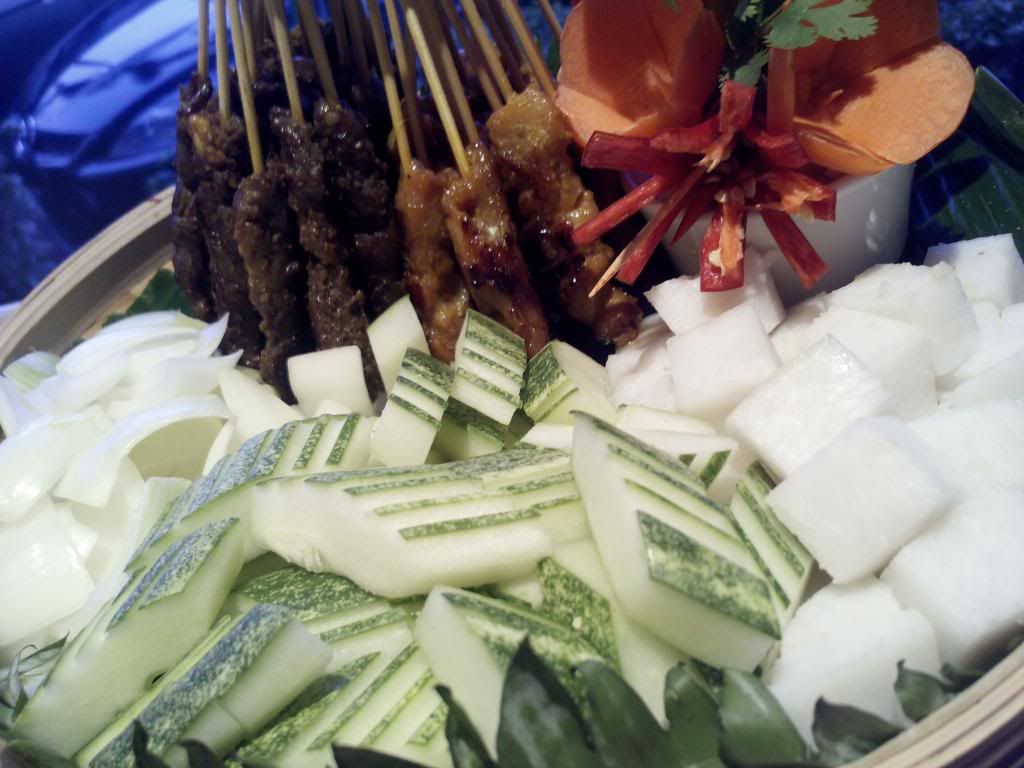 Satay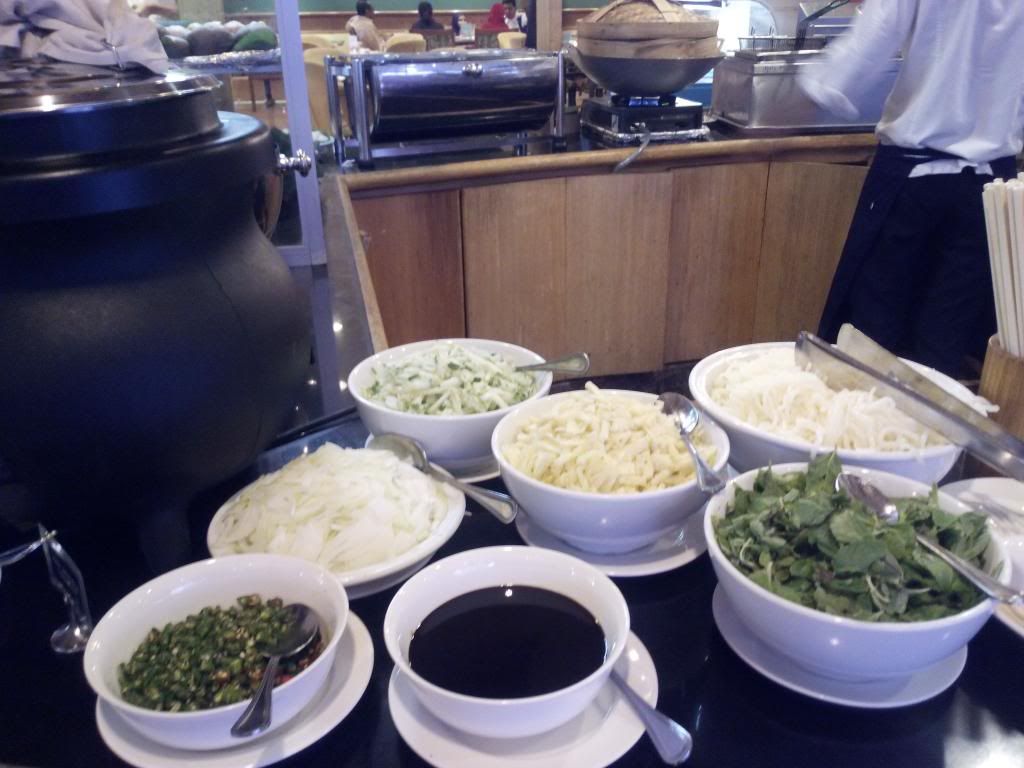 Laksa counter. Prepared ala minute just for you.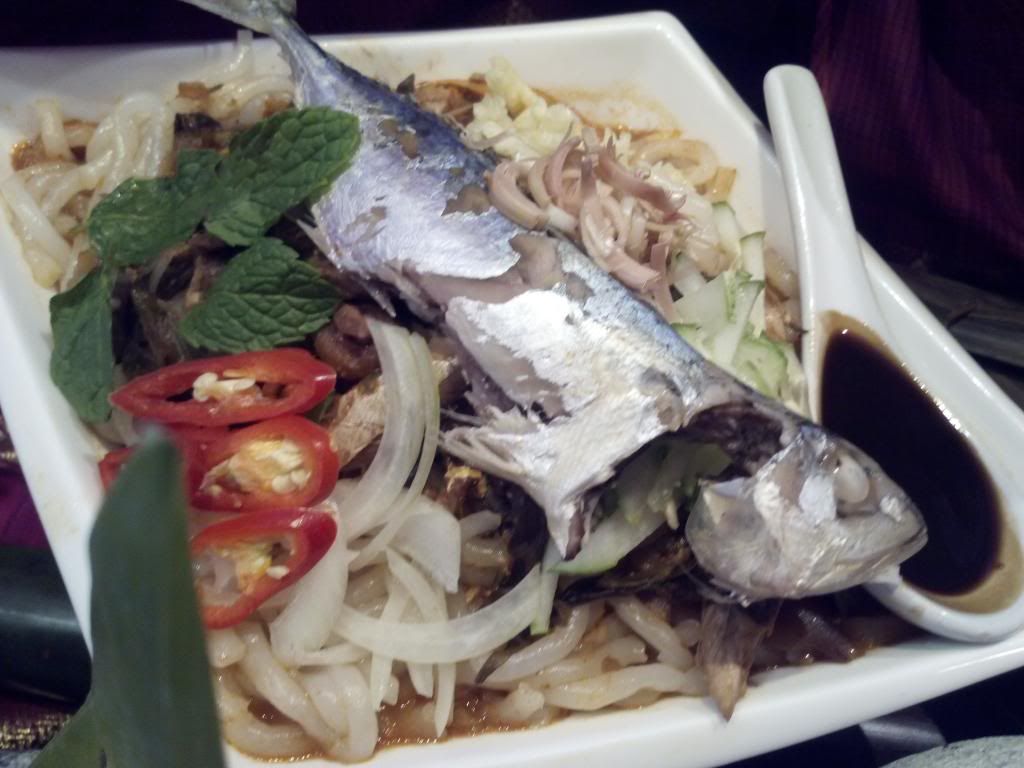 My fussy wife approves this. So I guess it's good.
Nasi rempah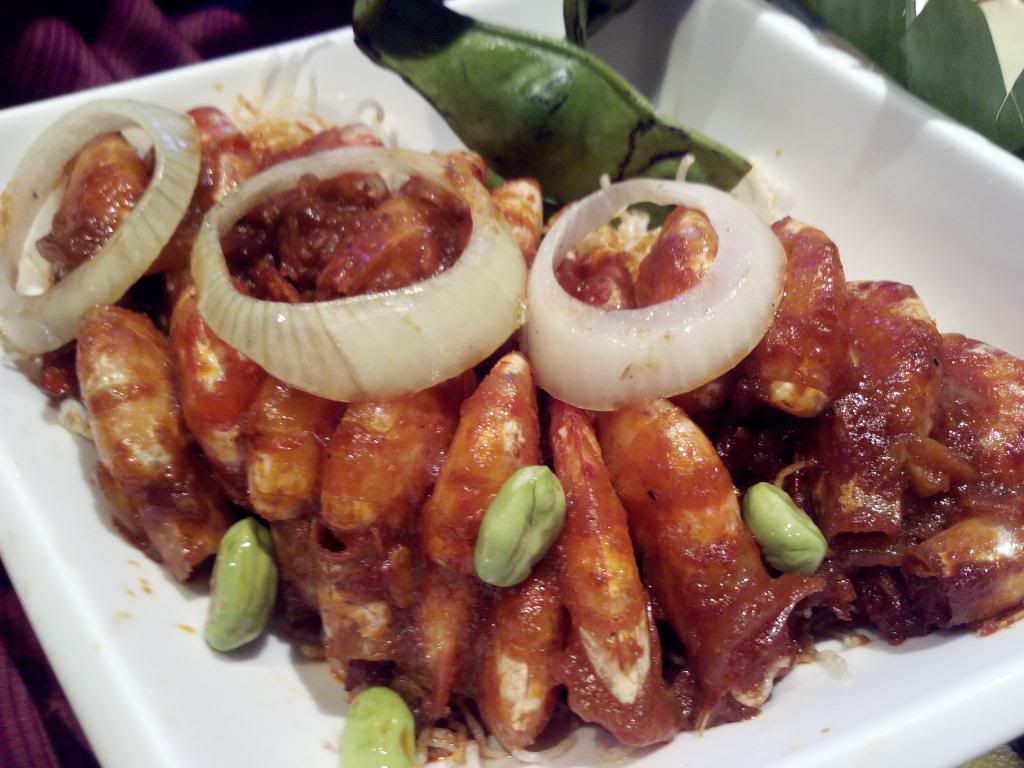 Sambal petai udang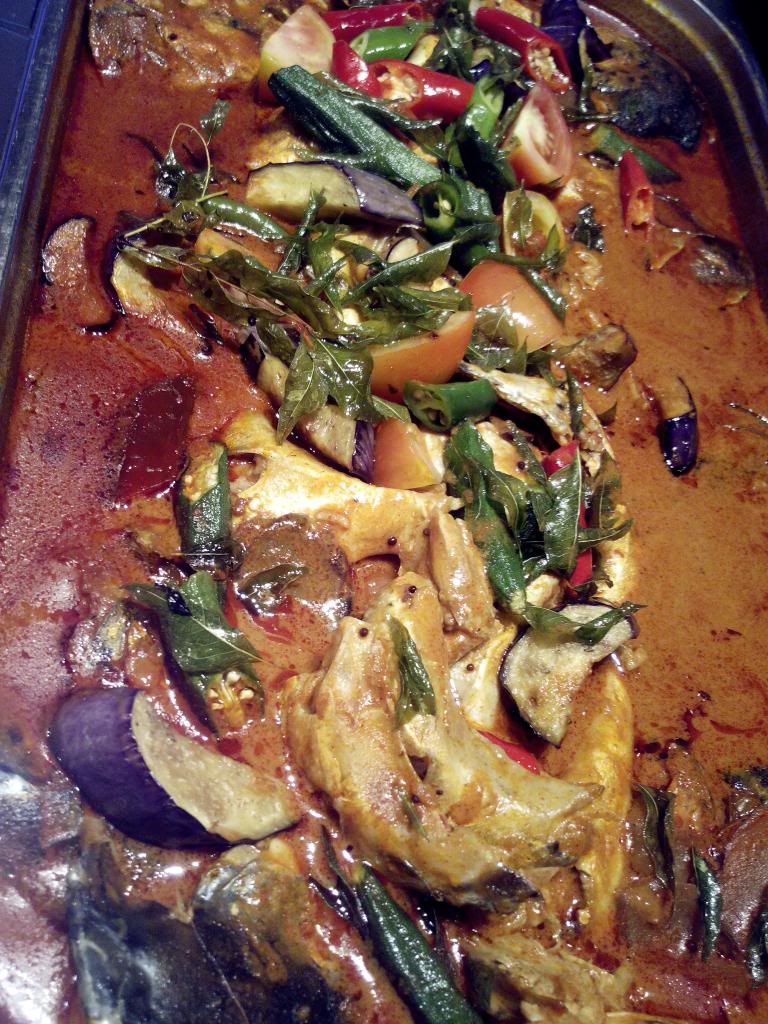 To-die-for curry fishead. A perfect pair for the nasi briyani or nasi berempah.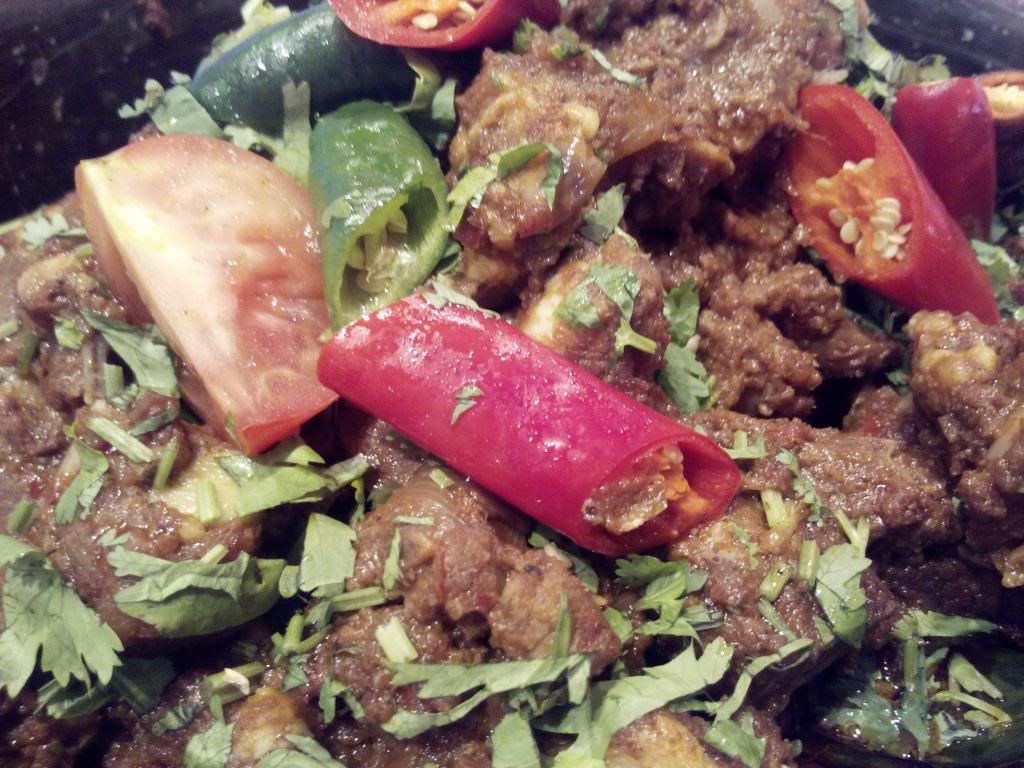 Kambing kuzi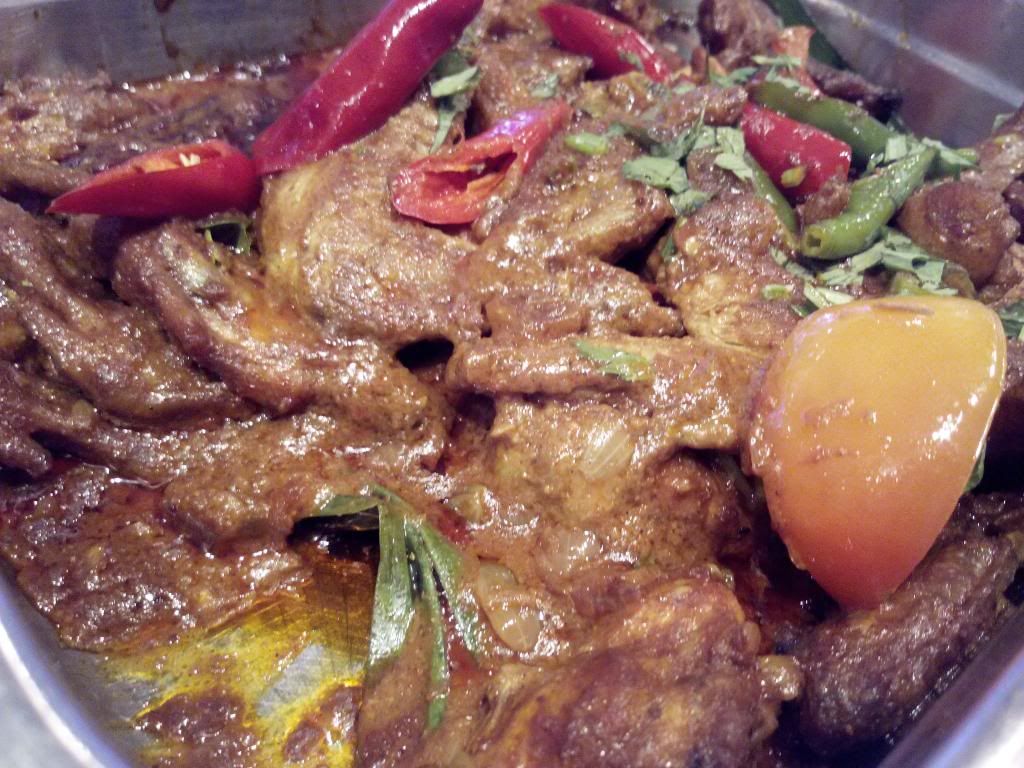 Gulai ayam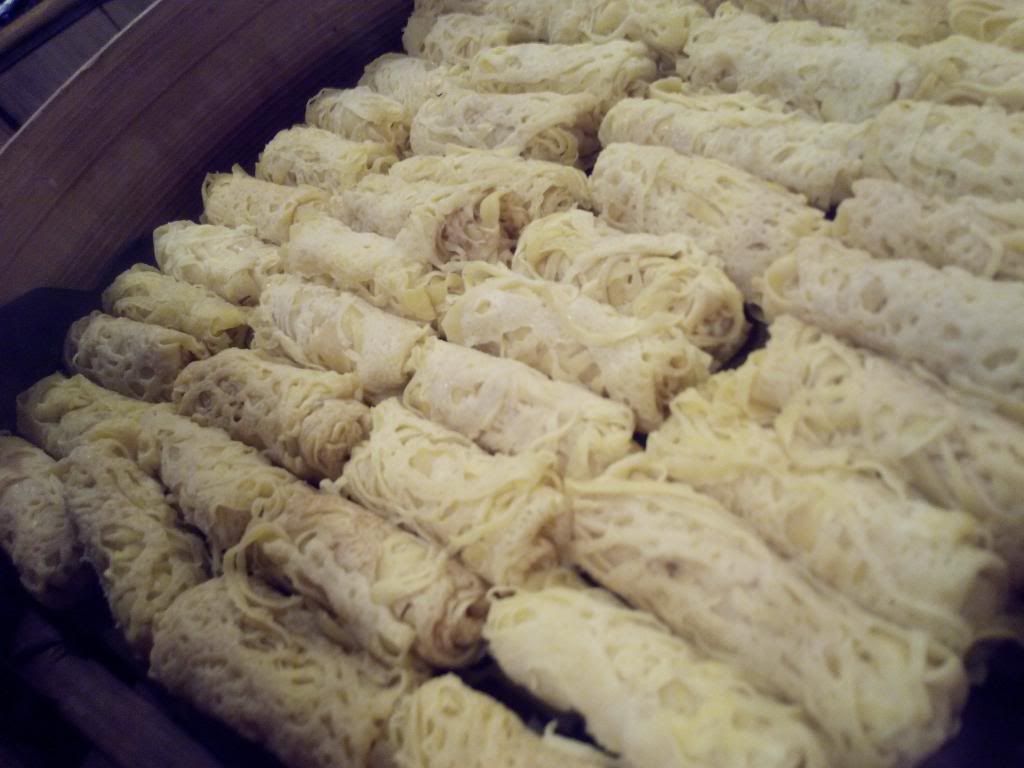 Roti jala.
Lemang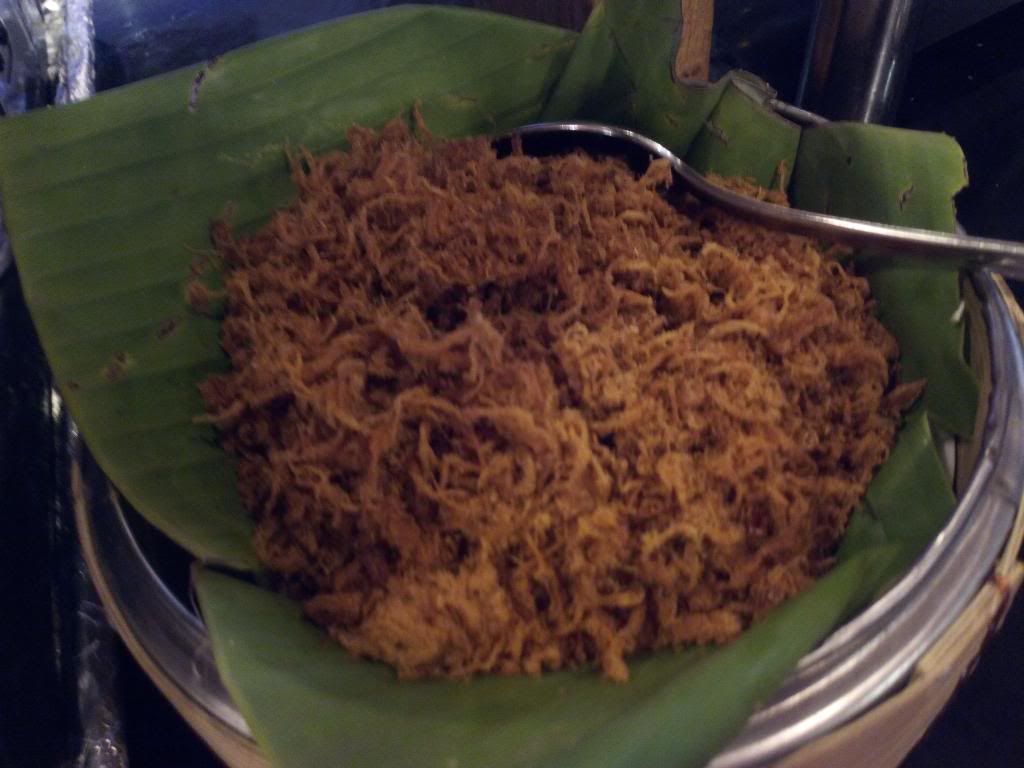 Serundings to pair your lemang with.

A pleasant surprise for a lemang and ketupat fan like me!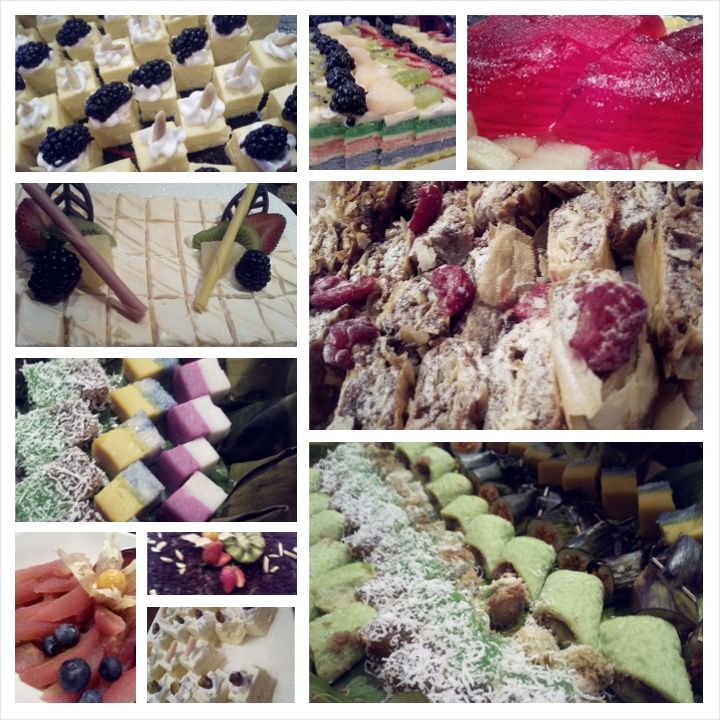 Desserts include traditional Malay Kuih, French pastries and tempting sweet delicacies such as Pengat Nangka, Bubur Pulut Hitam, Ais Kacang and Bubur Cha-Cha all prepared specially for the sweet tooth.  There's also a variety of beverages prepared for you to quench your thirst: Cincau, Kelapa Muda, Jagung, Kembang Semangkuk, Selasih and more.
'Citarasa Tradisi Ramadhan Buffet Dinner' priced at RM85.00++ per adult and RM43.00++ per child from Monday, 7 July 2014 – Sunday, 27 July 2014.
For those who can't wait for the feast to begin, Utara Coffee House will commence with a Pre-Ramadhan Buffet Dinner from Monday, 23 June 2014 – Saturday, 6 July 2014 priced at RM65.00++ per adult and RM33.00++ per child.
To mark the end of the fasting month and welcome the joyous festival of Hari Raya Aidilfitri, Utara Coffee House will also be celebrating the occasion with a wide selection of goodies through the Hari Raya Aidilfitri Hi-Tea Buffet priced at RM60.00++ per adult and RM35.00++ per child on Monday, 28th & Tuesday, 29th July 2014 from 12noon to 4.00pm. For reservations, please call (03) 7954 6888 ext. 4557 Utara Coffee House.
I'm not sure if you are affected by the gilabola season, but I know that my wife and son is not exempted from it. My wife is driving me nuts these days. She has gone football mad. Apparently the world cup fever has gotten to her too! She kept pestering me to buy her football jerseys for herself and our son so that she won't look so left out when she goes to mamak to join the crowd to watch football. There are times I wonder if this is just an excuse for her to raid the shopping mall again. After all, it's mid year and there's terribly a lot of sales. Yes, she's quite a shopaholic. She can never resist a good sale. Her logic: The world is always a better place after buying stuff that you like. I never understood that, but I can understand her passion for football.
She likes watching football, so do I. It's really fun watching football, especially when the rest of the world is doing the same thing too. She loves the hype and all the positive energy while cheering for the teams that she's rooting for, while me, I like watching the players technique and strategies. I'm not much of a footballer, but I know a good game when I see one.
A few days ago, I heard my wife and son humming and singing to this #gilabola song by Joe Flizzow.
Have you listened to Joe Flizzow's new song, #gilabola? I've been listening to my other half singing it and it's stuck in my head right now. I can't get it out of my head. Very catchy and addictive.
This is the song that I meant, #GilaBola by. Joe Flizzow. Pretty cool, huh?
Well, join me in the madness! Learn the words in the lyrics video and sing along, folks.
The lyric can also be found HERE: The lyrics talk about the typical habits of 'football mad' fans of all ages and origins, like staying up all night, face painting and more.
FIFA World Cup does not happen everyday. Join me and the rest of the world in the #gilabola craze in the Football Mad Territory and make sure you also share all your football-mad moments with the hashtag #gilabola on Instagram! Who knows, your submissions could even appear in their next video.